2021. Aug. 15. Sunday, 07:33
preparation match
Balatonfüredi KSE 32:31 Telekom Veszprém
On the first friendly game Telekom Veszprém went to play to Balatonfüred. Veszprém started strongly, after two minutes the standing was 0-3. In the home team Szöllősi scored twice, than in the Veszprém Szabó Tas was in the starting squad and scored a goal (7. min 3-4). Veszprém was very tough in defense, they got two 2 minutes suspension quickly, so Füred could equalise (5-5). There were a lot of technical fouls on both side, the teams played in typical pre-season form. With Marguc's nice fastbreak goal Veszprém got the lead again in the middle of the first half (6-7). Despite of that it was a friendly game there were a lot of 2 minutes suspensions. Cupara saved very well, then gave nice assists to Marguc, who scored his chances with safe hand.
For the break the standing was a draw.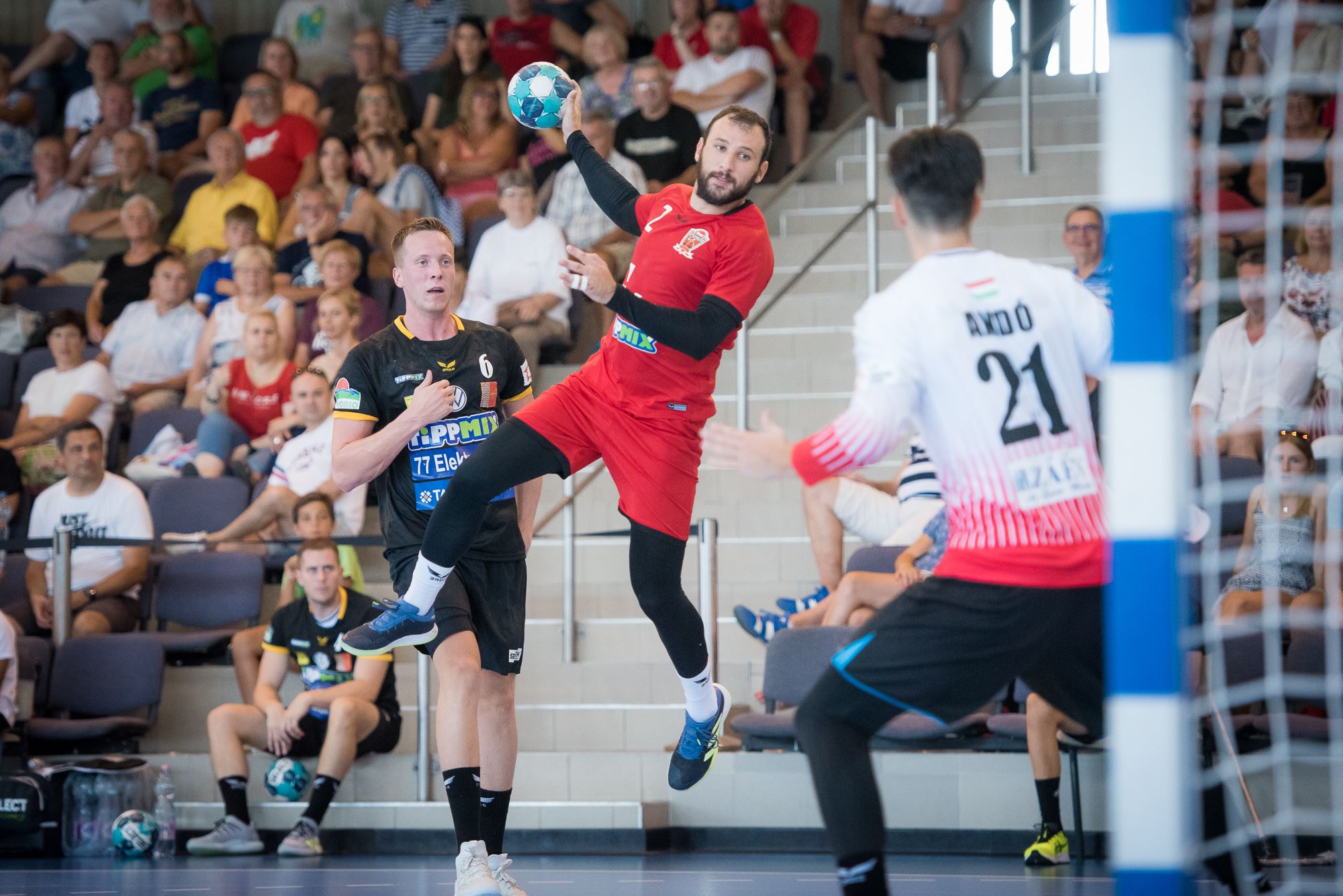 In the second half team went head to head, then after 9 minutes Füred ran away by two goals. Ilic tried many variatons in attack and in defense as well. The guests in red jersey made the clear chances, but they missed many of them. In the second half the teams raised the tempo, we could see a lot of goals, but Füred was still leading by two goals (24-22). Marguc unfortunately missed a penalty, but Füred did not, so they were leading by four goals. Because of an injury and the missing players Marguc had to play in right back position almost the whole second half. Veszprém came back by one goal within seconds, then after Nilsson's 2 minutes suspension Füred had a ball for the 3 goals lead, but Cupara made a big save. The endgame was very exciting, the last 4 minutes started at a one goal Füred lead. For the end Füred could keep this one goal difference.
Momir Ilic, head coach of Telekom Veszprém:
We arrived in Balatonfüred after a very hard training camp. We played good handball in the first half of the match, but then we fell back in both attack and defense. We have a lot of work to do, complemented by our 5-6 missing players, we will provide a much better game.
Next match
Hungarian league
Telekom Veszprém
HE-DO B.Braun Gyöngyös
Oct. 31. Sunday, 17:15
Last match
Champions League
Dinamo Bukarest
31
Telekom Veszprém
29
Oct. 28. Thursday, 18:45