2021. Apr. 17. Saturday, 19:36
Hungarian league
Balatonfüredi KSE - Telekom Veszprém 26:31
Balatonfüredi KSE – Telekom Veszprém 26:31 (14:15)

Balatonfüredi KSE: Bősz, Andó – Kemény 3, Pulay, Varga 2, Bóka 3, Kőhegyi, Topic 2, Glendza 8 (6), Dénes, Rodriguez 2, Malinovic 5, Szűcs, Brandt, Draskovics, Határ 1

Telekom Veszprém: Cupara, Corrales – Yahia 5, Moraes 3, Ligetvári, Strlek 9 (6), Nenadic 7 (1), Mahé 3, Maqueda 3, Lékai 1

Penalties: 6/6 and 7/7
Suspensions: 6 min. and 8 min.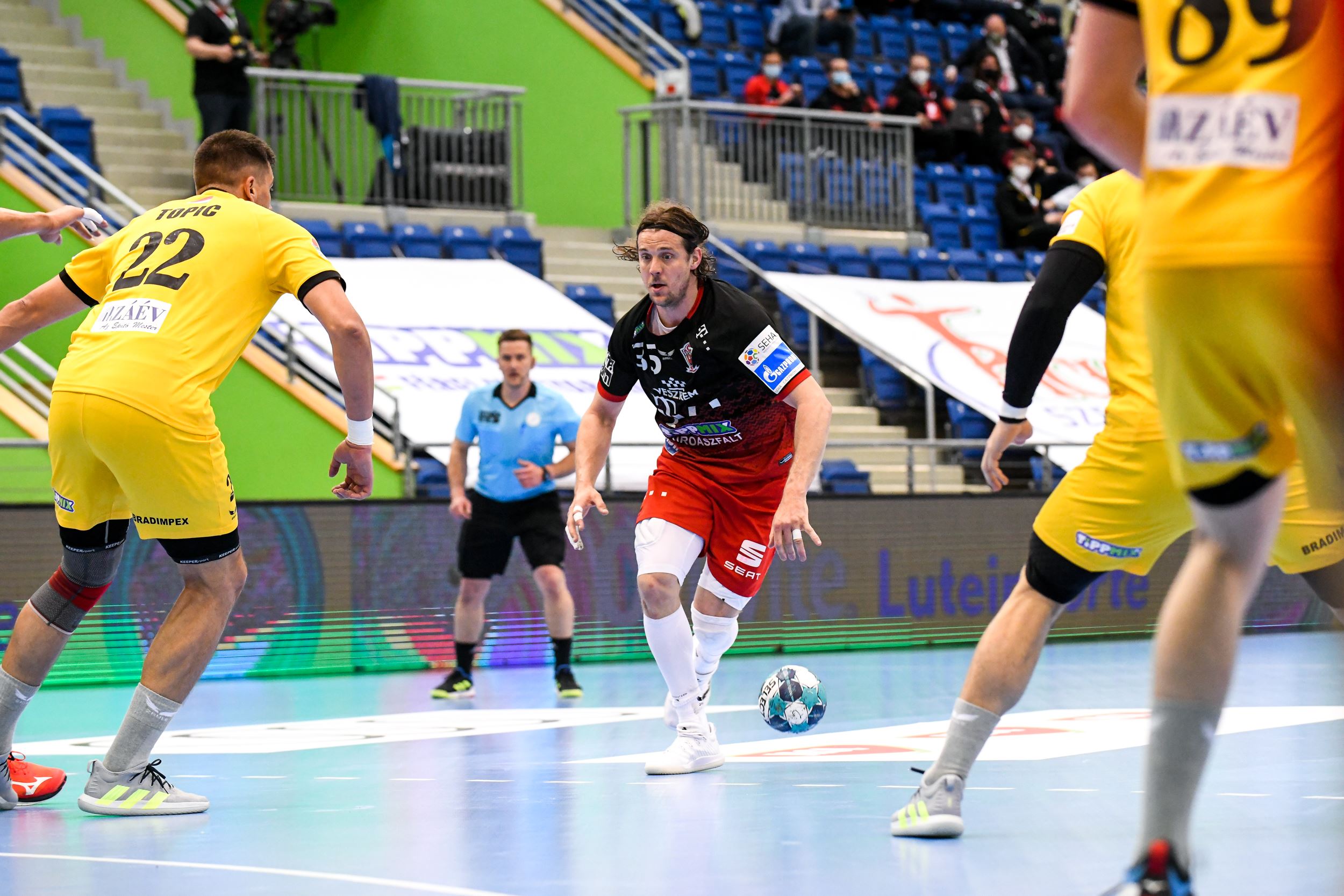 Telekom Veszprém started with a 5-1 defense against Balatonfüredi KSE. The home team scored a goal right from the first attack, and did not stop. By the 5th minute, they collected a five goals victory, which Veszprém started to work down step-by-step. The signs of fatigue was visible on "Építők", their attacks were not so sharp and the defense let a lot of goals. After 15 minutes, Füred was up 8:7. Six minutes before the end of the first half, Veszprém equalized by scoring from two home mistakes, even more, they took a 11:13 lead a minute later. The half ended with the rocket goal of Kemény, which brought his team closer by one goal. Standing in the break 14:15 to Veszprém.

The first 10 minutes of the second half was mostly about the saves of Rodrigo Corrales. Our Spanish goalkeeper was at 54% in the 38th minute. The attackers started to get the rhythm of the game and kept Füred in a three goals distance. The standing in the 40th minute was 18:21. Balatonfüred was looking tired in this phase of the game, their attack were not so punctual, and Corrales stopped them a lot of times as well. The difference started to grew, as Veszprém was up by five goals in the 50th minute. Telekom Veszprém closed a long and hard week with the victory over Füred, and they will start their well deserved rest. The final result of today's game: Balatonfüred – Veszprém 26:31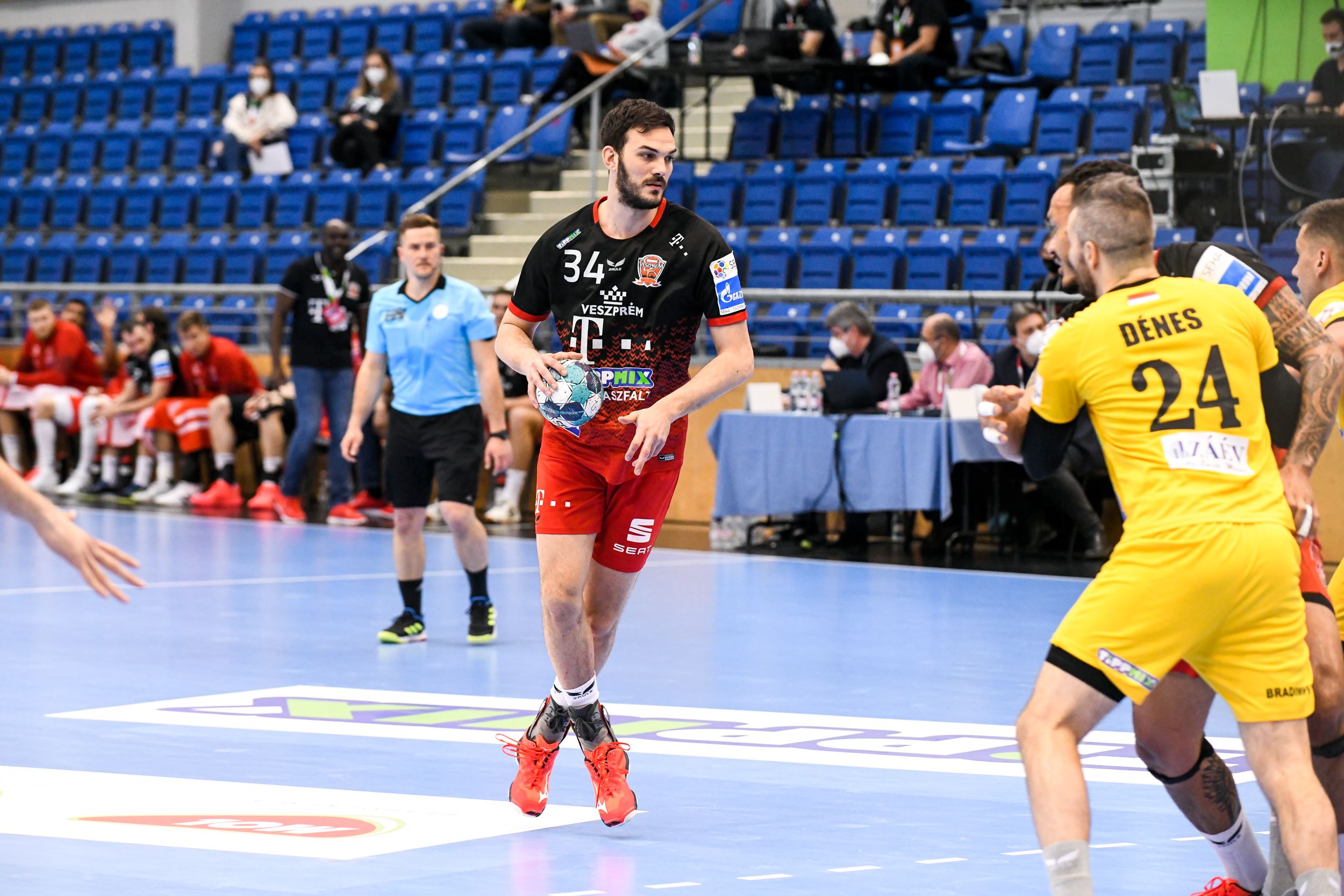 David Davis: It was a complicated game for us, because we played in a Sunday-Monday-Wednesday-Saturday rhythm, and it is a lot of games, even for us. We always struggle against Balatonfüred in away, because they play well on home court. It meant a little bit of relief that we played against them 5 days ago, so we did not have to do much preparation again. I am happy and proud of my players, because they made a huge effort today, making us take the two points once again.

Patrik Ligetvári: Congratulations to Balatonfüred because they prepared well for this game. As the coach said, we had a hard job, because we played a lot of games this week and we did not have enough time to prepare. We gave our maximum and won the game. Good luck to Balatonfüred in the future.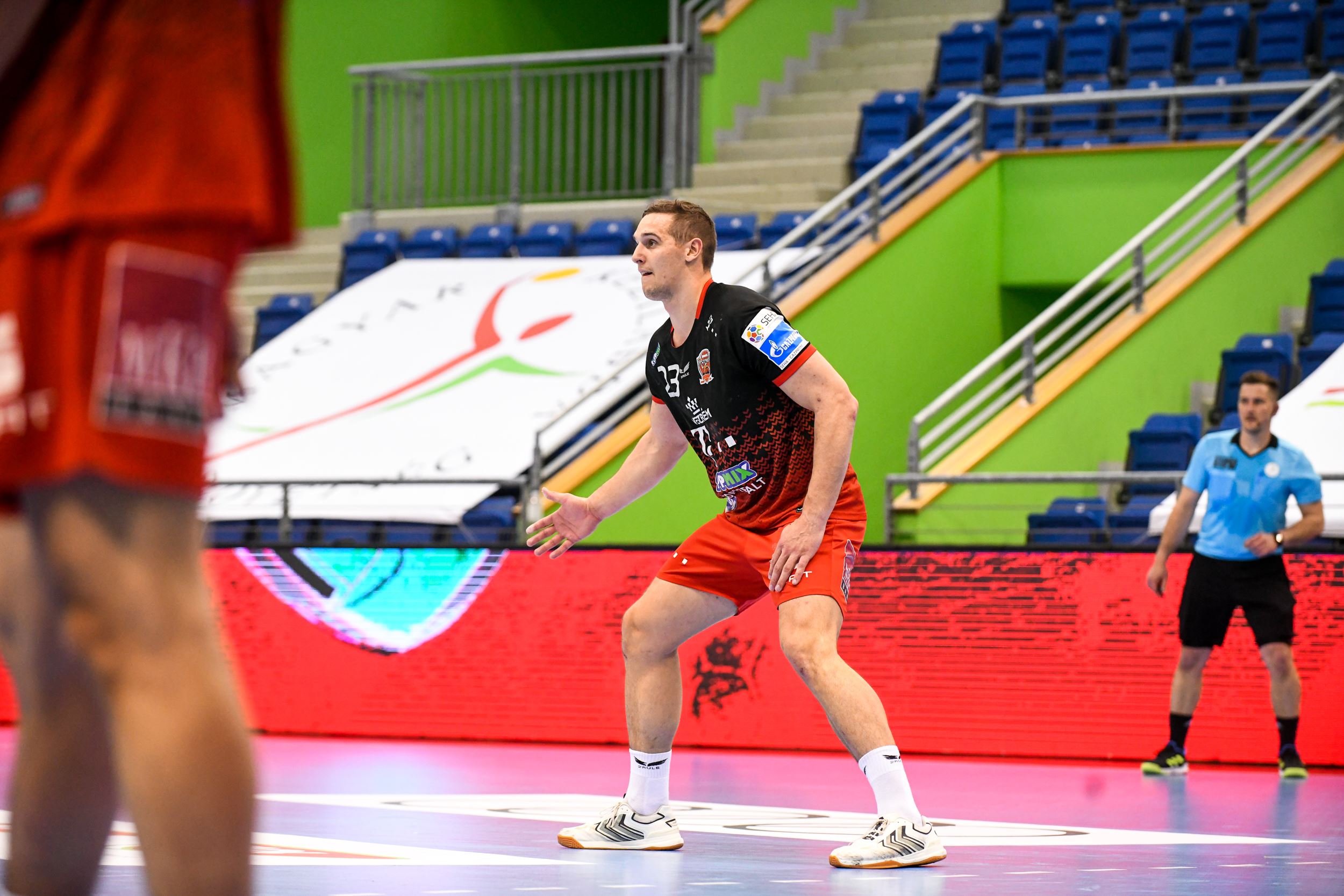 László György: We were not so fresh either today, both teams were tired. We stood our ground well against Veszprém. I am completely satisfied. I think that our offense and defense was good today, with a great goalkeeper performance in the back. We managed to do a lot of things we planned, although we only one training in preparation for this game. The team played well and we had some great individual performance also. We can build from that. Good luck to Veszprém in the Champions League and in the Hungarian championship as well.

Arián Andó: Congartulations to Veszprém. I am proud of the team, because we have learned a lot from the Hungarian Cup game. We were much more concentrated in offense, which made our job a bit easier, by not conceding fastbreak goals. We had much more chance against Veszprém with a six-meter defense. Good luck to them in the future.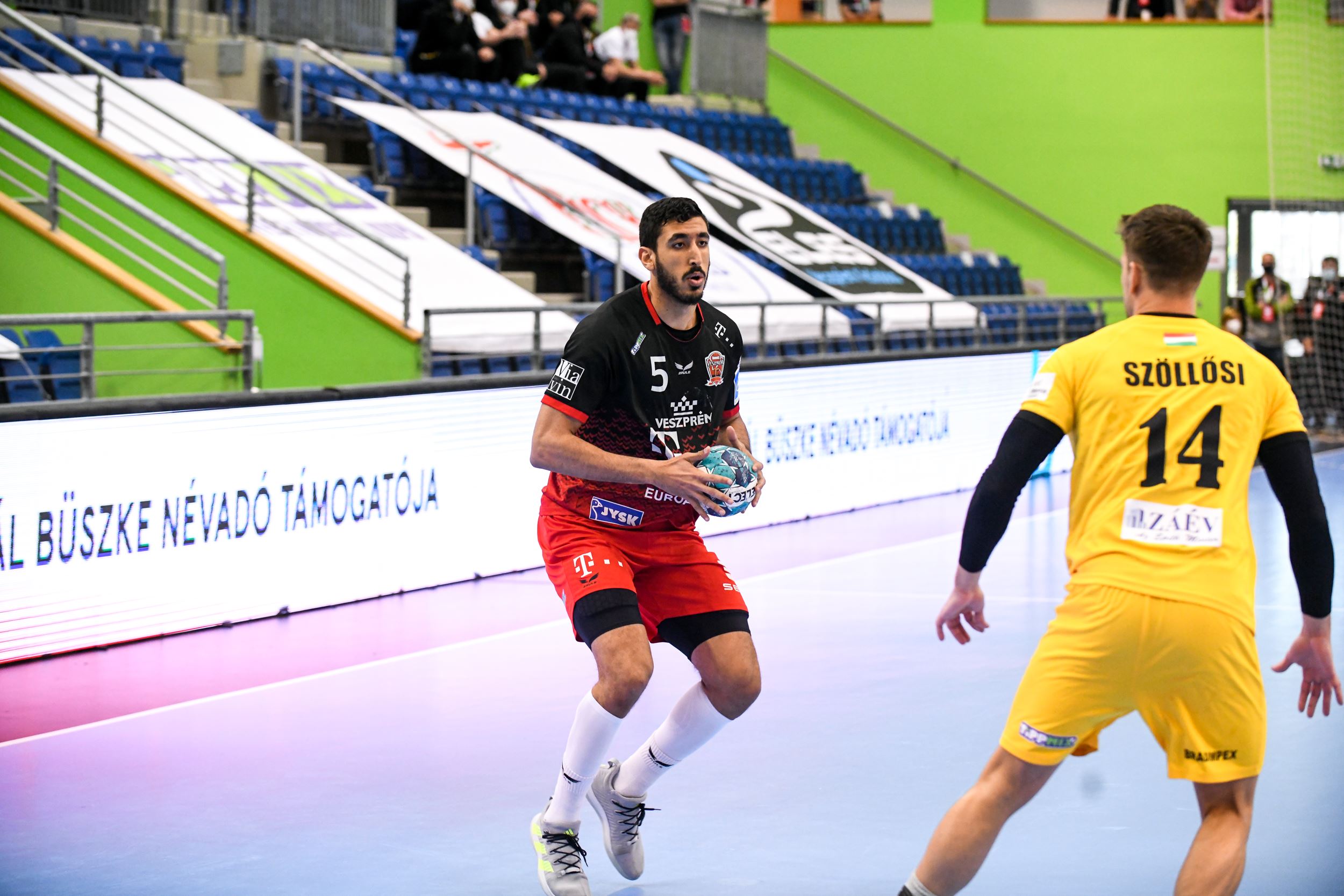 Photo: Dávid Vörös