2021. Feb. 07. Sunday, 17:12
Hungarian championship
Csurgói KK - Telekom Veszprém 33:33
Csurgói KK – Telekom Veszprém 33:33 (18:14)
Csurgói KK: Tatai, Füstös, Pallag – Hanusz 11 (4), Bazsó, Krecic 7, Szeitl 5, Gábor 2, Gebhardt 2, Ács, Kerkovits, Popovic, Borsos 4, Kovacevic 2
Telekom Veszprém: Cupara, Corrales – Manaskov 2, Yahia 4, Moraes, Nilsson, Markussen 1, Ligetvári, Marguc 7 (5), Blagotinsek 3, Mahé 4, Maqueda 5, Lékai 1, Borozan 6
Penalties: 5/4 and 6/5
Suspensions: 22 min. and 12 min.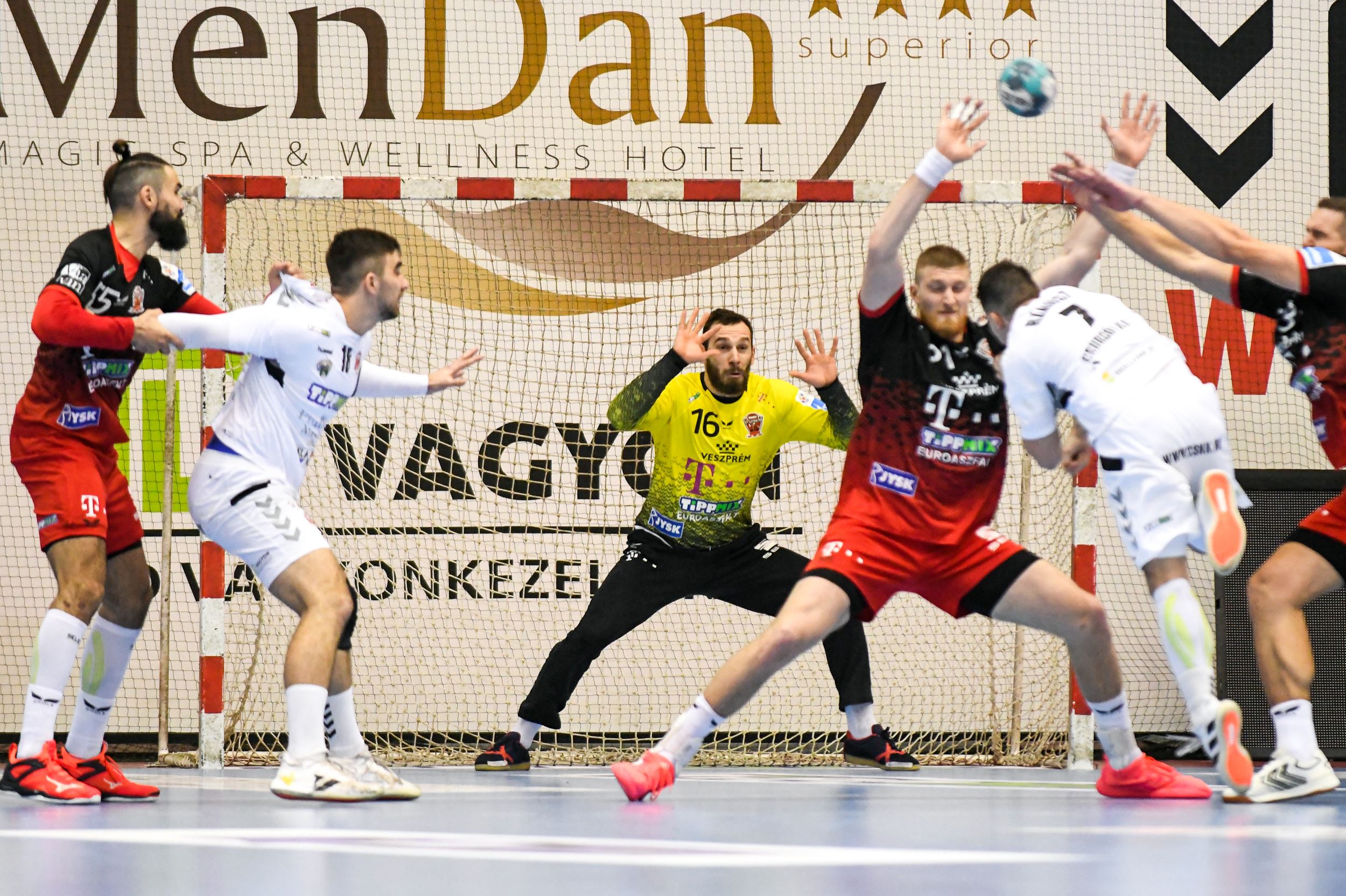 Telekom Veszprém continued the K&H League against Csurgói KK. The home team started well, and built a 5:1 lead by the 5th minute. Egon Hanusz scored four of those five goals by himself. David Davis was forced to call time out in the 9th minute. The standing in the 15th minute was 9:6, after Veszprém punished two Csurgó mistakes quickly. Csurgó managed to keep Veszprém on 3-4 goals, and did not let the lead go away. Five minutes before the end of the first period, Manaskov missed a penalty, while Csurgó scored on the other end, and gained a 15:12 lead. The parties went to the half time break with a 19:14 home advantage.

The second period started with a Csurgó goal, but Mahé answered to it quickly. In the 37th minute, we managed to get closer to the home team with Marguc's penalty, 20:18. Three minutes later the standing was equal, 21:21, once again by the penalty of Marguc. We even took the lead in the 43rd minute when Tatai could not save Maqueda's breaktrough. In the 50th minute, the parties were side-by-side at 25:25. Popovic received his third suspension, he finished the game with a red card, so did Borsos. The end game brought a crazy goalparade, both teams scored from their offenses, but the conclusion was a tie. Final result: 33:33.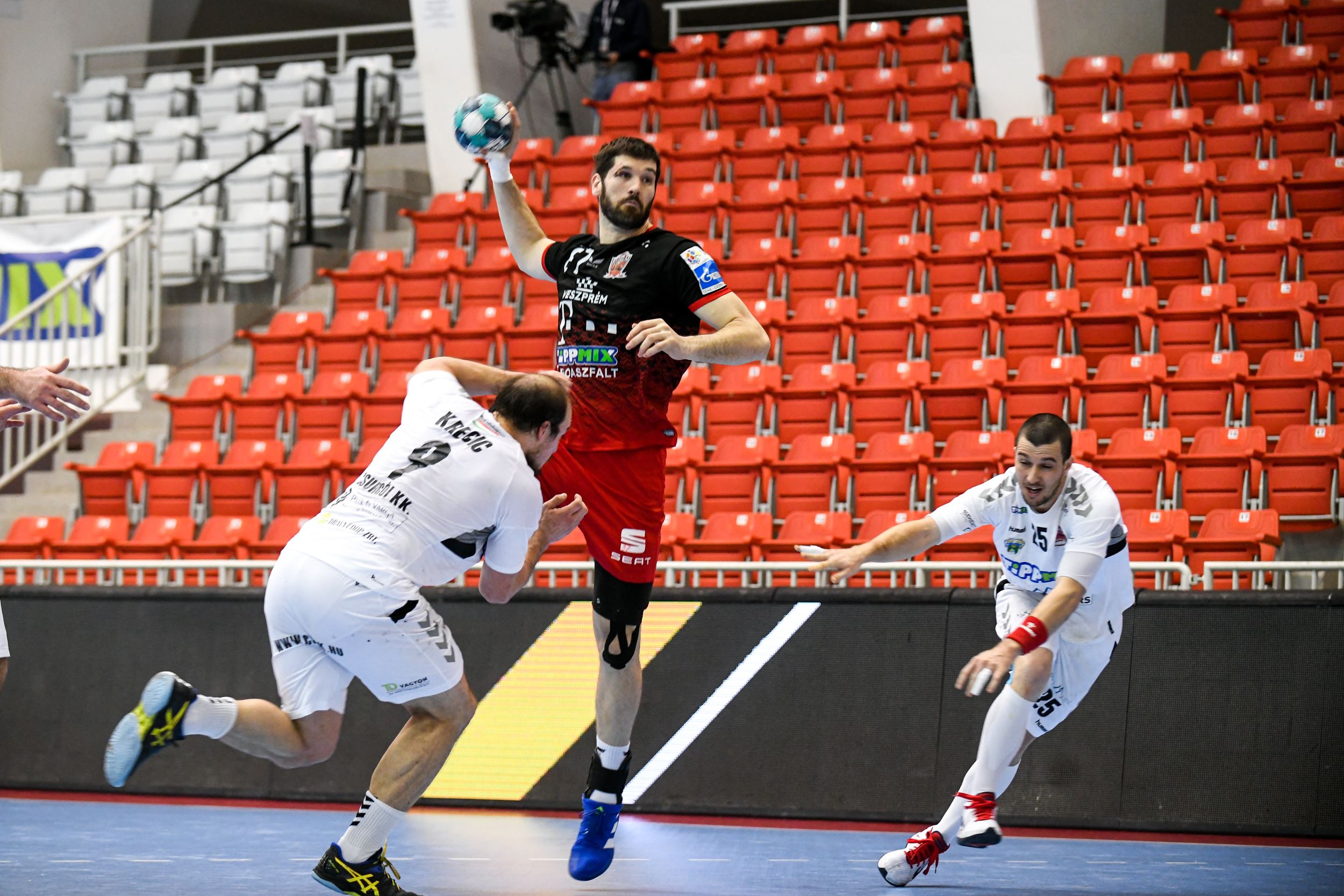 David Davis: The first half was terrible. The players played the best they could, but nothing was going the way we wanted it.

Gasper Marguc: When you are losing for 45 minutes, it is not a great feeling. It is hard to say something about the way we played, especially in the first half. We missed clear chances. We have to come together more in defense, help each other with the right attitude. We cannot let any opponent score 33 goals against us, not only Csurgó.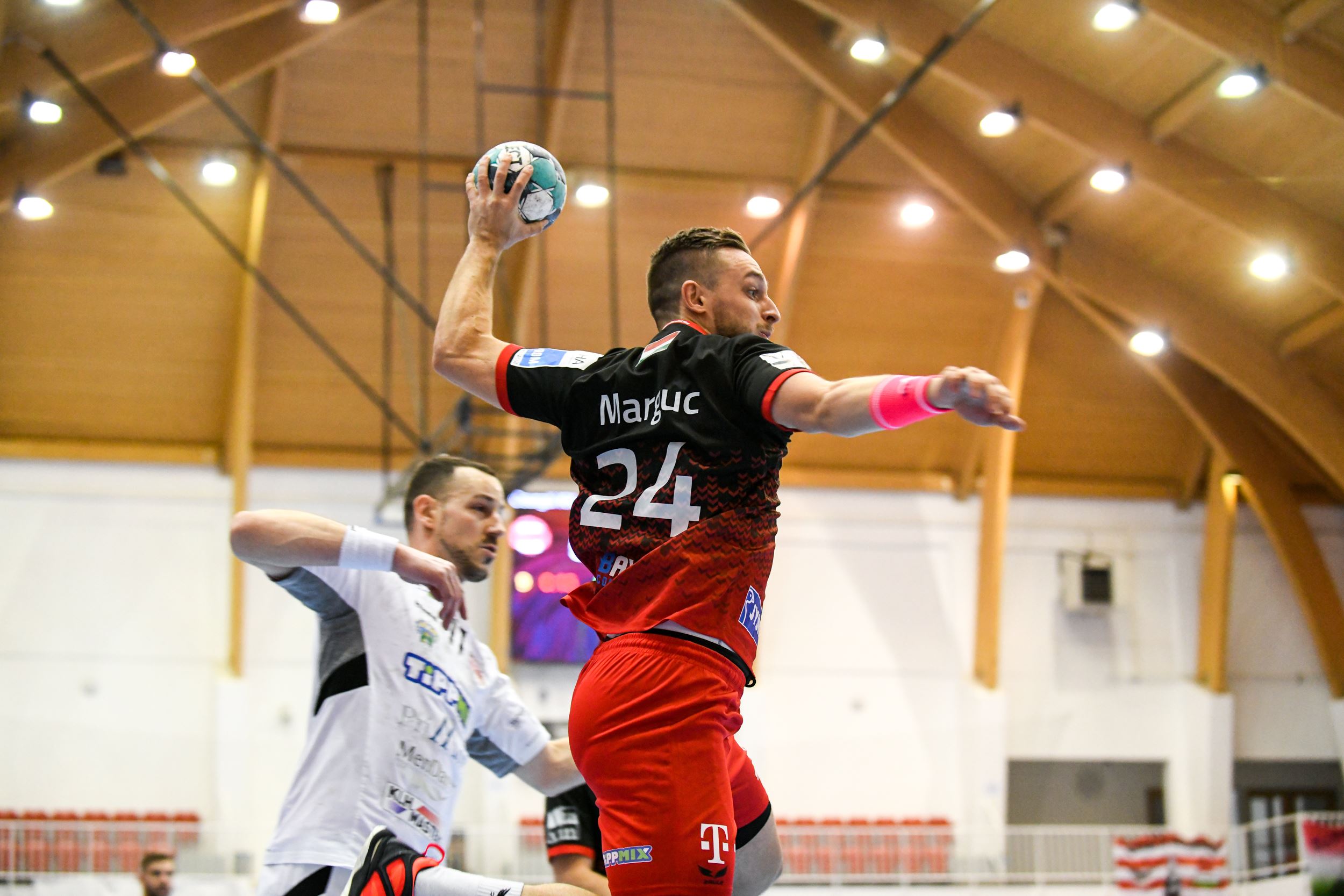 Alem Toskic: We fought hard despite some players missing. I told the boys before the game that we have nothing to lose, do not be afraid and then the result will come. I feel like we would have deserved the two points, but we have to be thankful for one also, because it is hard to win any against Veszprém.

Egon Hanusz: We kept the tactics well in the first half, we were disciplined, our defense was great and we got a good backing from Péter Tatai in the goal. Our coaches asked us to put our hearts our to the court, and the result will be secondary. I feel like we respected the big teams too much over the years, but since Toskic is our head coach, he made us beloeve that we can beat anyone.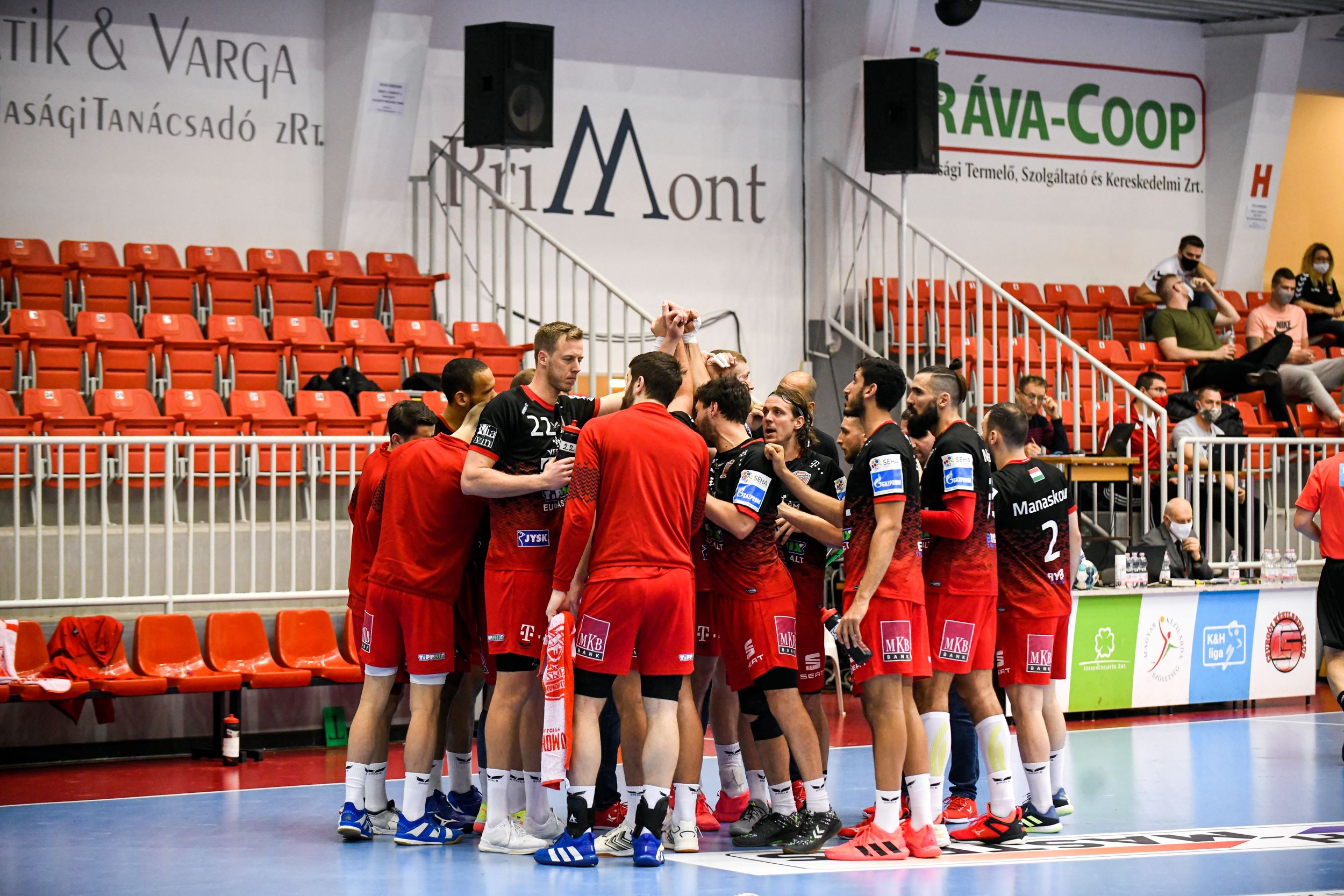 Photo: Dávid Vörös
Next match
Hungarian league
FTC KN Kft.
Telekom Veszprém
Apr. 14. Wednesday, 18:00
Last match
Telekom Veszprém
28
MOL-Pick Szeged
26
Apr. 12. Monday, 19:45