2021. May. 15. Saturday, 20:39
Hungarian league
Dabasi KC VSE - Telekom Veszprém 29:39
Dabasi KC VSE – Telekom Veszprém 29:39 (16:15)

Dabasi KC VSE: Holló, Hermann – Garajszki, Váczi 7 (2), Zatureczki, Antal 1, Fekete 4, Laurinyecz 3, Szöllősi 3, Horváth 1, Török 3 (1), Koller 1, Hajdú, Katona, Ács 3, Kende 3

Telekom Veszprém: Cupara – Manaskov 4, Yahia 7, Moraes 3, Markussen 3, Ligetvári 2, Blagotinsek 1, Shishkarev 1, Mahé 10 (2), Dörnyei 1, Lukács 1, Maqueda 3, Lékai 3

Penalties: 4/3 and 2/2
Suspensions: 4 min. and 10 min.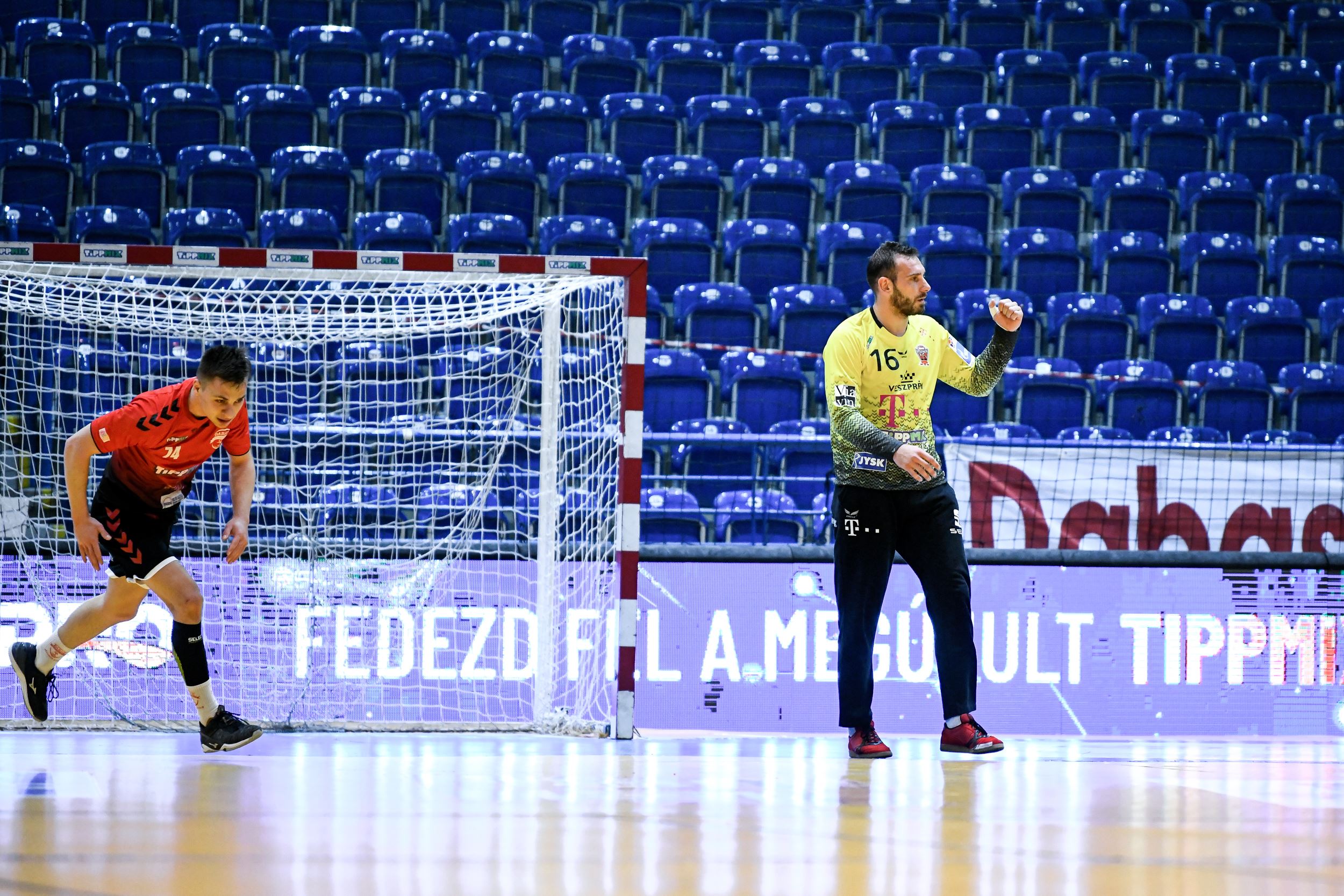 Dabas started the game in OBO Arena, wearing red jersey, but neither them, nor Veszprém managed to score from the first attack. The first five minutes brought a balanced game, furthermore great goalkeeper performance. Holló and Cupara were both in good form. The lead was in Veszprém's hand at that time, 2:4. Telekom made many turnovers, keeping the opponent close, and even letting them lead for a brief period of time in the 13th minute. The home team was attacking well, and Veszprém's defense was not performing well. Dabas was up 12:11 in the 23rd minute. Dabas stayed in the lead for the half time, 16:15.

The "Építők" needed five minutes in the second period to turn the game around and take a 17:21 lead. Dabas started playing without a goalkepper and tried making more space in the wall with two line players. They made a lot of clear chances from that. Nonetheless, Veszprém's lead was expanding, 21:26 in the 43rd minute. Veszprém started to play on its own level, and managed to get some leeway from the home team. The defense was getting stronger and stronger, and from those came the easy goals forcing Gyöző Tomori to a timeout. The difference between the parties was 10 goals in the 48th minute, 22:32. Telekom Veszprém, with a one half performance, managed to beat Dabasi KC VSE and won the regular season of the Hungarian championship. Final result: Veszprém – Dabas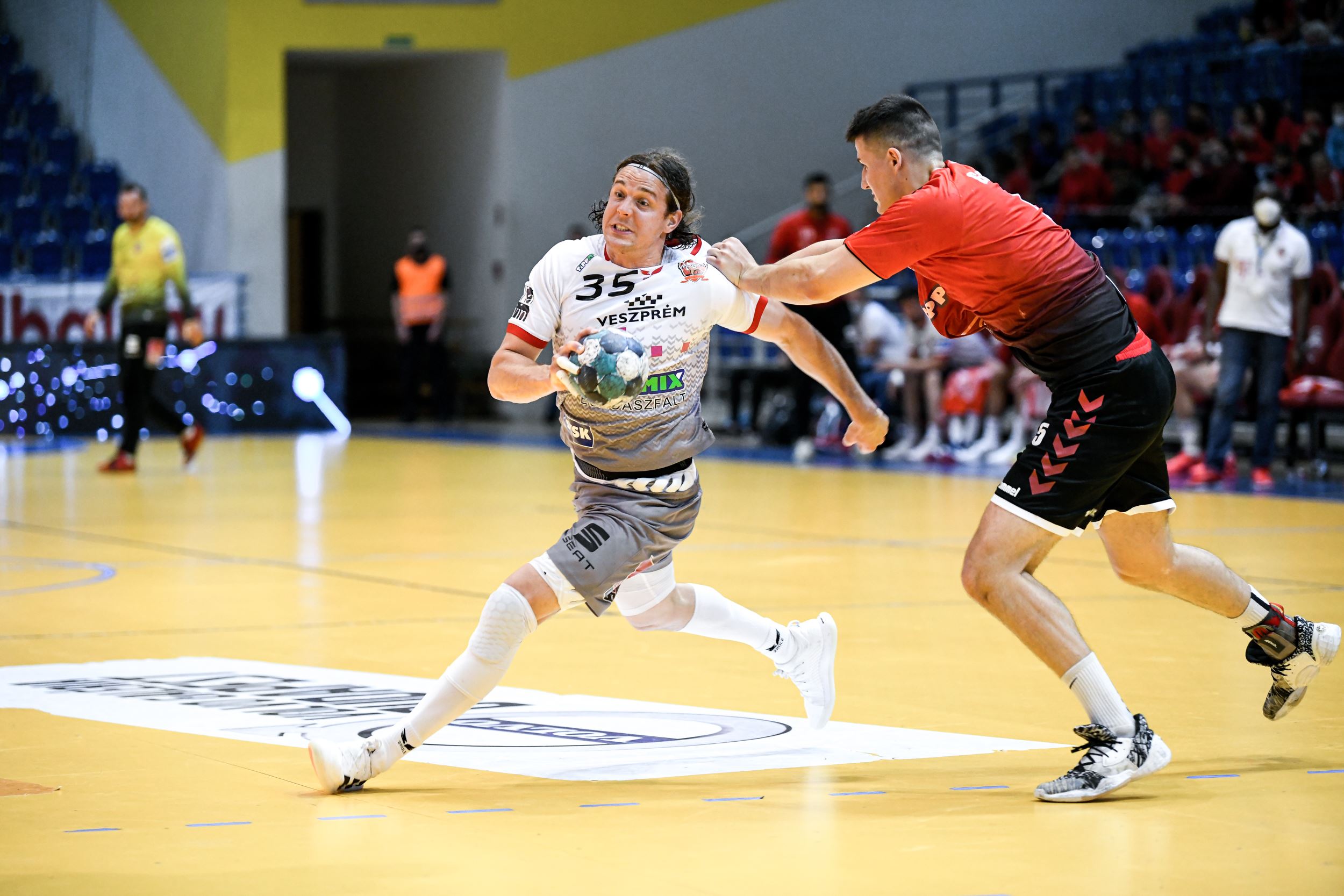 David Davis: Congratulations to the team, the Club and to our Fans because we won the regular season, which is great. The game was really hard, because not even 48 hours later we were on court in Nantes. We did not have a lot of time to prepare and it showed on the first half. In the second half, we played better, and from now on we can concentrate on the second leg of the Champions League.

Nikolaj Markussen: We did not have a lot of time to prepare for today, we arrived back from Nantes yesterday morning, and after a short sleep we had one training. Of course, this is not an excuse, because this Veszprém was not the one our Fans got used to. We showed that we are professionals in the second period and got the job done. We want to carry on with this winning feeling for next week.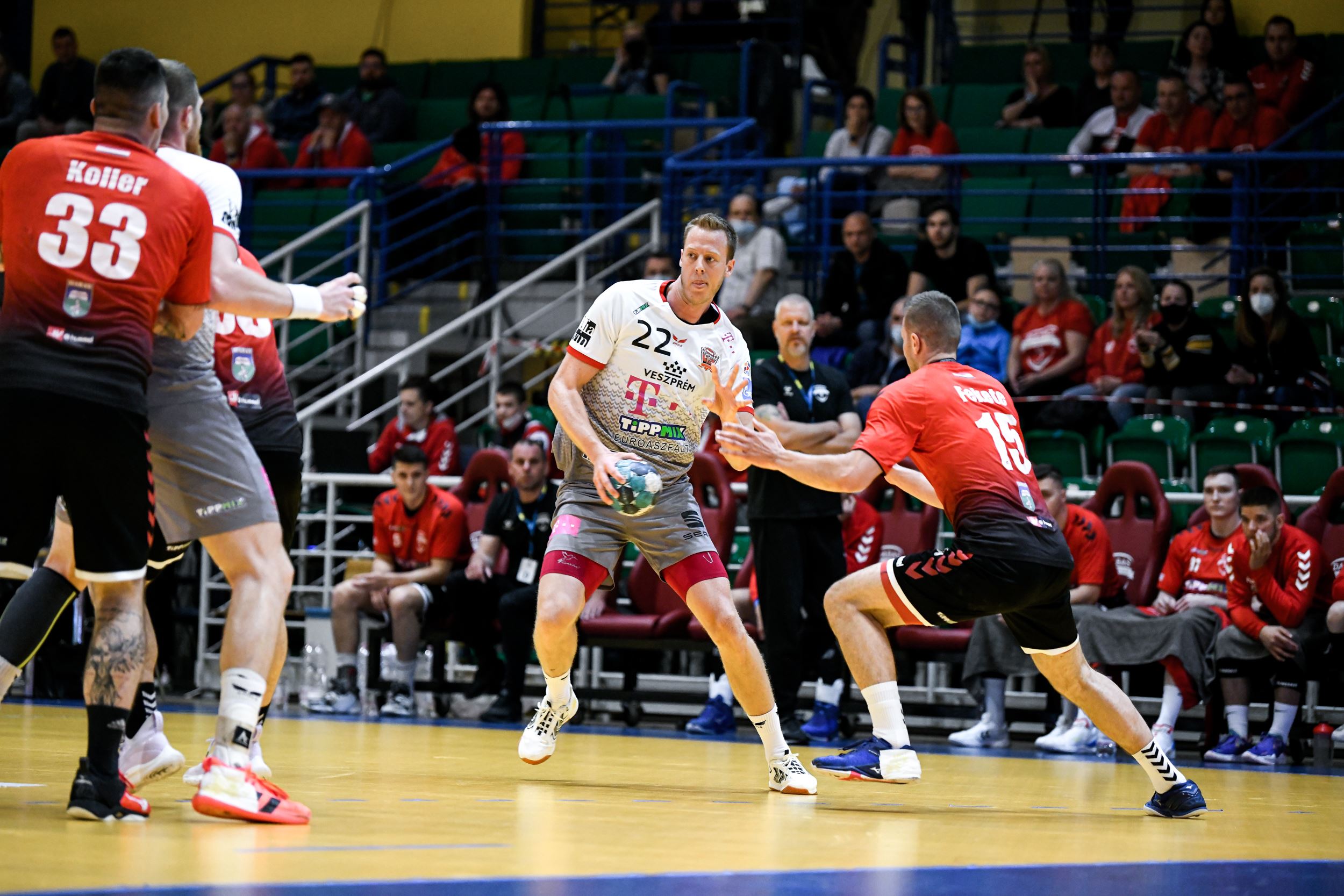 Gyözö Tomori: Congratulations to Veszprém and good luck to them. We only cared about ourselves this week and wanted to prepare for the last game of the championship. The real face of the team is what they showed for 35-40 minutes; brave offense and good attitude. I am satisfied with the defense, and in offense, we took shots without pressure.

Milán Váczi: Congratulations to Veszprém, and congrats to my team also for the first half performance. A whole other Veszprém came out for the second period. I felt great on the court. We have to play like we did in the first 30 minutes and everything will be fine.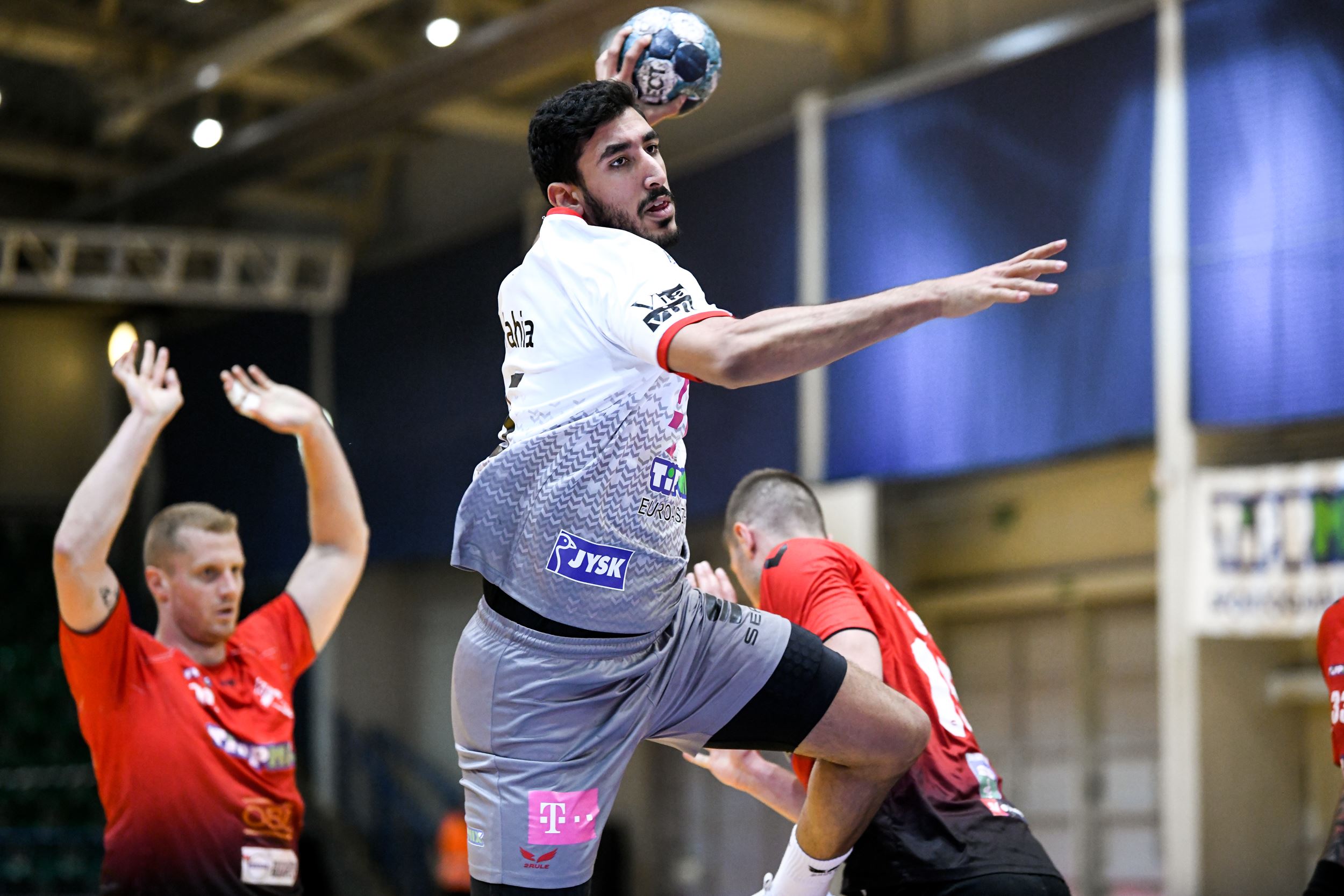 photo: Dávid Vörös
Next match
Champions League
Dinamo Bukarest
Telekom Veszprém
Oct. 28. Thursday, 18:45
Last match
Hungarian league
Telekom Veszprém
36
Balatonfüredi KSE
29
Oct. 24. Sunday, 17:30