2019. Oct. 02. Wednesday, 19:07
SEHA League
Eurofarm Rabotnik - Telekom Veszprém 26:24
Eurofarm Rabotnik – Telekom Veszprém 26:24 (14:8)
Eurofarm Rabotnik: Mitrevski, Trajkovski – Ojleski 1, Madzovski 1, Churlevski, Stjepanovic 5, Radovic 1, Shevelev, Jotic 8 (3), Vegar 2, Kukoski, Velkovski, Gradjan 4, Djukic, Kuzmanovski, Ostroushko 4 (1)
Telekom Veszprém: Cupara, Székely – Manaskov 3, Yahia 2, Moraes, Tonnesen 2, Gajic 9 (5), Nilsson 3, Lauge 2, Terzic, Blagotinsek, Mahé, Mackovsek 1, Lékai 2
Penalties: 5/4 and 6/5
Suspensions: 0 min. and 6 min.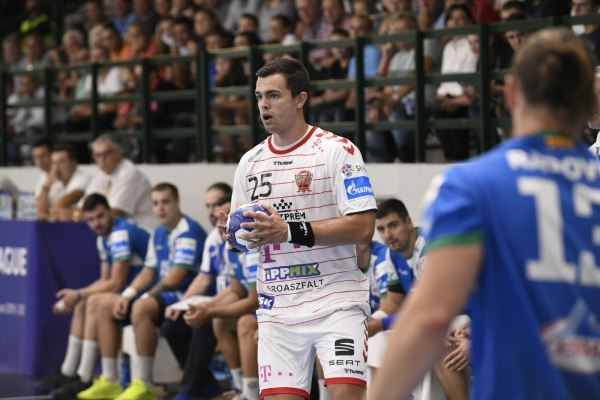 Telekom Veszprém started the game against Eurofarm Rabotnik in the recent SEHA – Gazprom League round and from the first few attack, neither side could score. The first goal came in the 4th minute, when the home team scored on Cupara. The equalizer came shortly after, Lauge initiated Mitrevski. Rabotnik had a 4:3 lead in the 10th minute, and even had their first two goals lead in the 14th minute. They scored again in the same minute, making the difference three (7:4), to which coach David Davis called a timeout. The home team extended their lead even further; the scoreboard showed a 9:4 result in the 18th minute. Eurofarm held their five goals lead, and even lead by six goals with a little left ont he clock. Meanwhile, Veszprém could not find their place neither in attack, nor in defense. The half time result is 14:8 to Rabotnik.
The second half started with Gajic's goal, to which the home team answered immediately. Rabotnik still had a lead of six goals in the 35th minute. Veszprém started to come back on its opponent in the 39th minute, the difference was only three goals between the parties. Rabotnik's coach called a timeout immediately. The deficit of Veszprém melted to only one goal, even so a minute later, when they equalized 19:19. The teams were still head-to-head in the 54th minute, however Rabotnik had a 23:22 lead. Cupara saved in important moments, while Gajic scored well on his attempts. However hard Veszprém tried, they could not equalize, hence they are leaving North-Macedonia with a loss. Final result: Eurofarm Rabotnik – Telekom Veszprém 26:24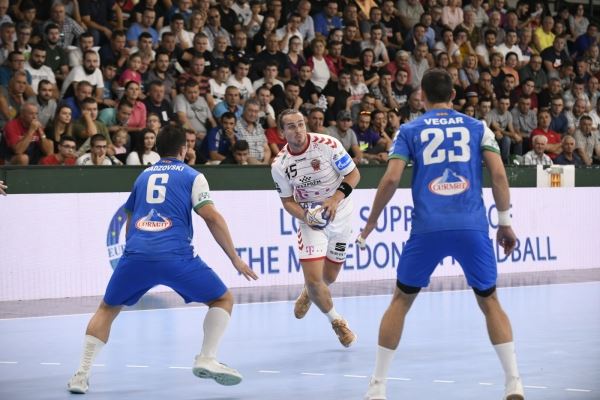 David Davis: We lost three games in a row. I was still happy with the performances until the last 10 days. I think that we can rise again and I am sorry for our Supporters, because they do not deserve this, the way we are playing right now. It is a complicated time for me as well, because last season I was not able to prepare the team for the preseason, but it was different. We are going to continue working hard, that is it. Anything can be worse, but I will not give up. We are going to fight until we are here.
Máté Lékai: Congratulations to Rabotnik. They are a good team, although they were a bit unlucky in the Champions League but they have good players. We are not in a good form and lost three games in a row. We have to come up from the whole that we are in right now. We have important games and we have the Champions League next week. We have to play better and smarter. We are disappointed, but the first half was catastrophe and we were just running after the result in the second.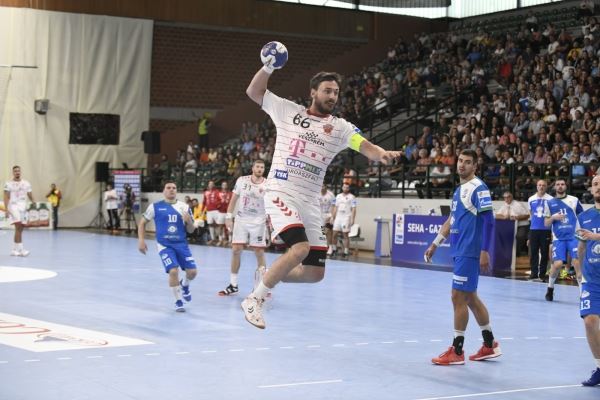 Stefche Alushovski: We have the same start of the game like we had in the Champions League but we were better in concentration in the end today, and we also had luck. We must work on some mental problems. I believe that this win can change the season.
Elmir Gradjnar: Thanks to my teammates, because I think we did not deserve three losses in the Champions League after great first halves. We showed character today. This win can change our season psychologically.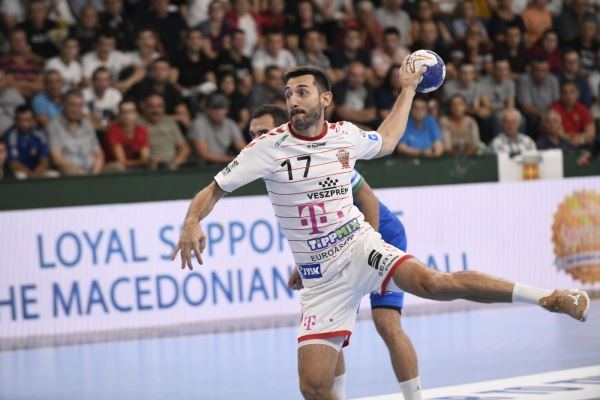 Photo: Dávid Vörös