2020. Feb. 08. Saturday, 17:50
Champions League
FC Porto Sofarma - Telekom Veszprém 24:31
FC Porto Sofarma – Telekom Veszprém 24:31 (9:14)
FC Porto Sofarma: Quintana, Bauer – Iturriza 1, Balasquez, Martins 2, MBengue 1, Hernandez 1, Silva 1, Salina 1, Pinto, Fernandes , Borges 3, Branquinho 6 (2), Areia 2, Gomes 1, Magalhes 5
Telekom Veszprém: Cupara – Manaskov 2, Yahia 3, Moraes 2, Gajic 6 (1), Nilsson, Marguc 1, Lauge, Strlek 3, Terzic, Blagotinsek 1, Nenadic 3 (1), Mackovsek, Lékai 3, Borozan 7
Penalties: 4/2 and 4/2
Suspensions: 6 min. and 6 min.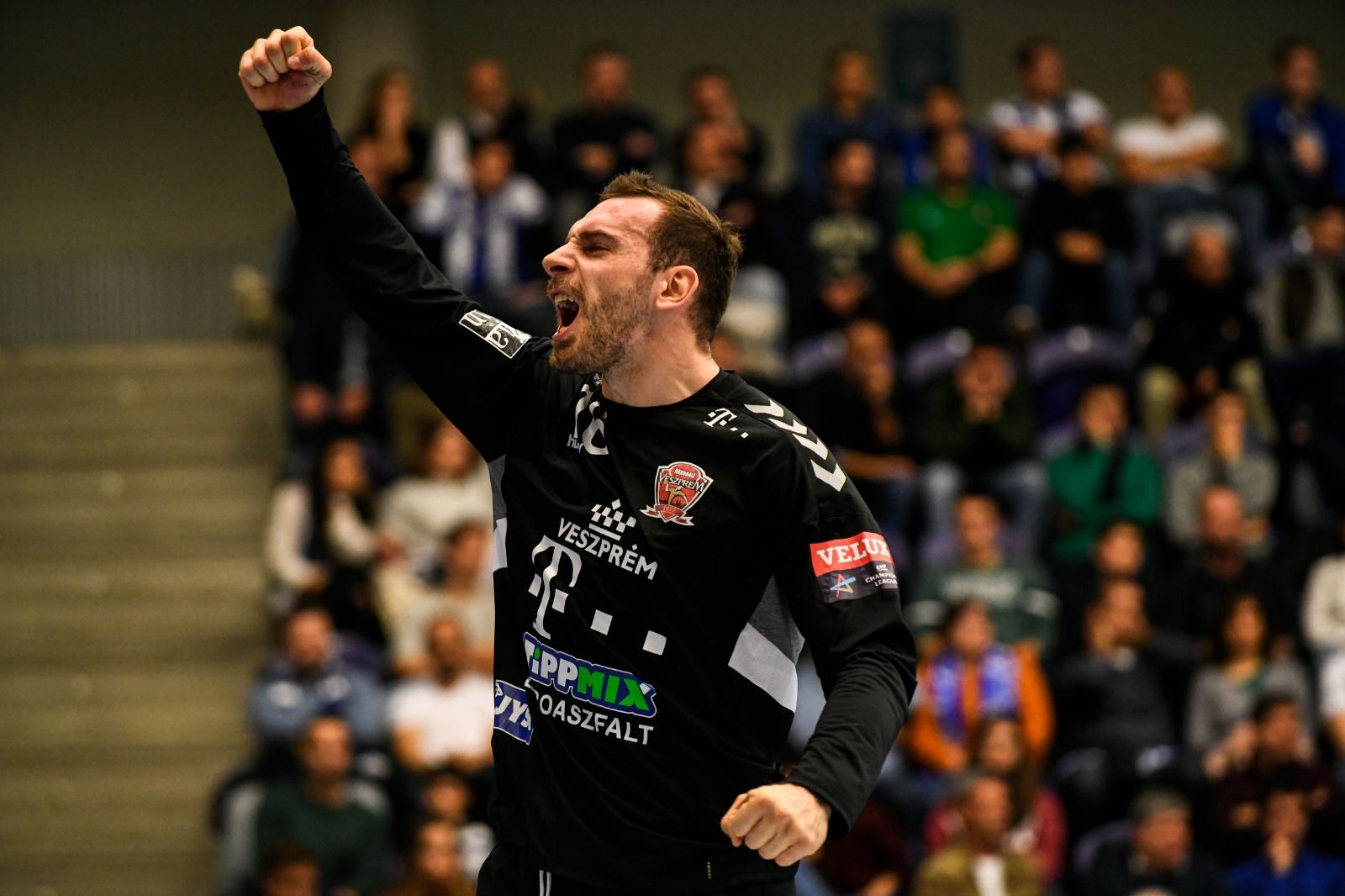 Borozan scored the first goal of the game, then Veszprém scored three more, without any answer from the home team. Magnus Andresson was forced to call time out in the 4th minute. Porto was still goalless in the 8th minute, but from two turnovers in Veszprém offense, they could come closer to 3:5 by the 12th minute. Cupara was sensational, he only conceded 4 goals only in 20 minutes, plus he saved two penalties as well. Five minutes before the end of the first half, Veszprém had a 7:10 lead. To the break, they piled up a five goals lead, although they also made 10 turnovers. Cupara was at 50%, and Lékai scored a huge buzzer beater to end the period. Half time: Porto – Veszprém 9:14

Porto kicked off the second half with a 3:0 run, which was ended by Blagotinsek in the 35th minute. The home team got closer, to one goal, in the 38th minute, 15:16. The guest goal draught was ended by Borozan in the 42nd minute, then Yahia scored immediately, making it three between the teams. After that goal, Porto called time out, which helped Veszprém more, as they scored three goals, unanswered. The five goals difference came back by the 45th minute, 16:21. This difference grew by two to the end of the game, which Veszprém win with seven goals, 24:31.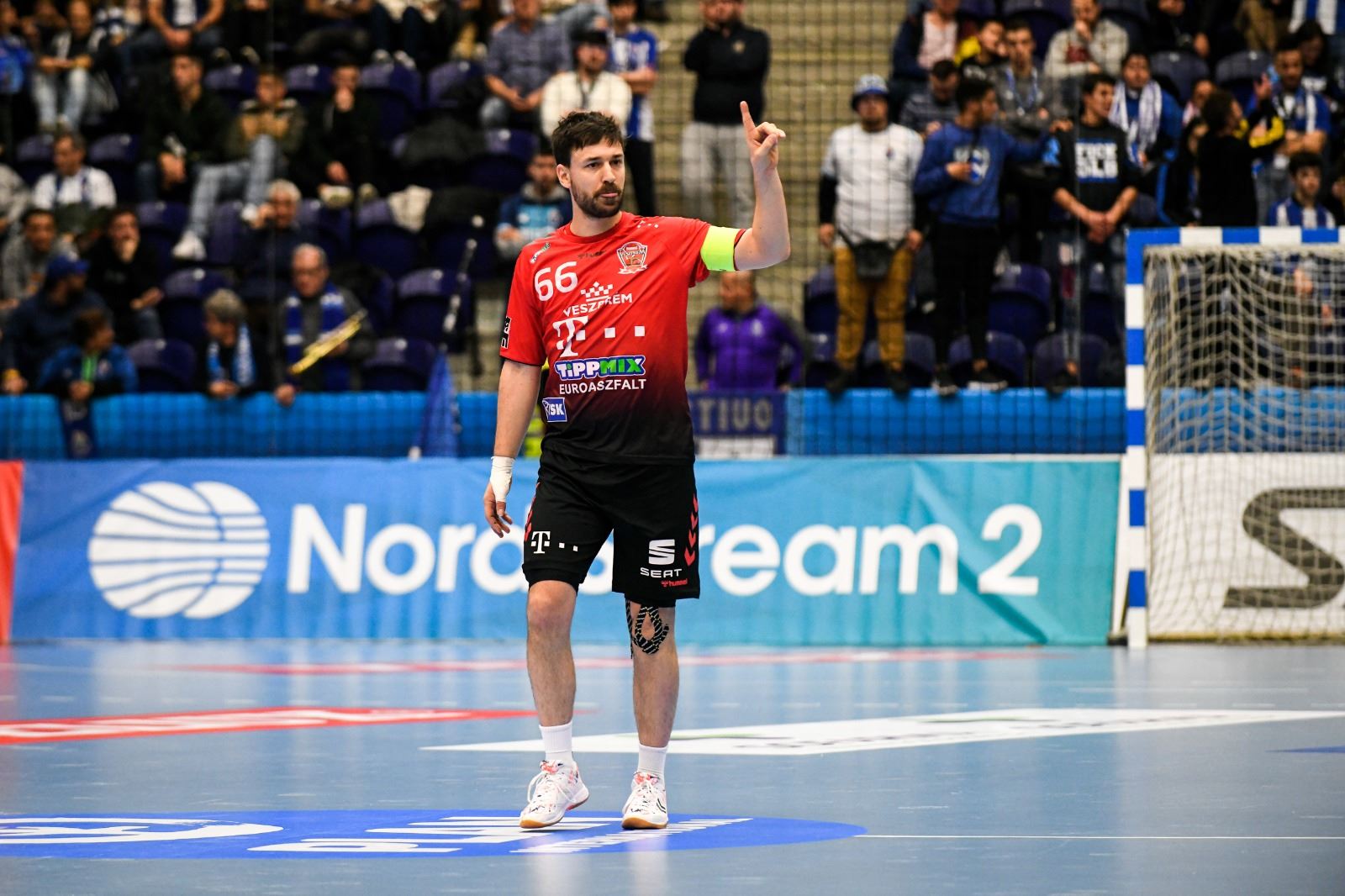 David Davis: It is very complicated to play in Porto, and I am happy that we did not come here in the first few rounds. We tried to prepare for the game, as best as possible. We started good. We knew that it is going to be a long match, because Porto plays well on home court. We fought until the end. In the second half they put out everything they had for 10 minutes. We have more rotation, with fresher players and we managed to open more gaps.

Rogerio Moraes: Congratulation to Porto, they are strong this year. We are happy for the win, because it is never easy to play here. We are fighting for the first place in the group, and today was a step towards that. We started really good in the first half, with great defense, which worked really well today. Cupara was amazing all the game. We have a Sunday to rest, then on Monday we start again.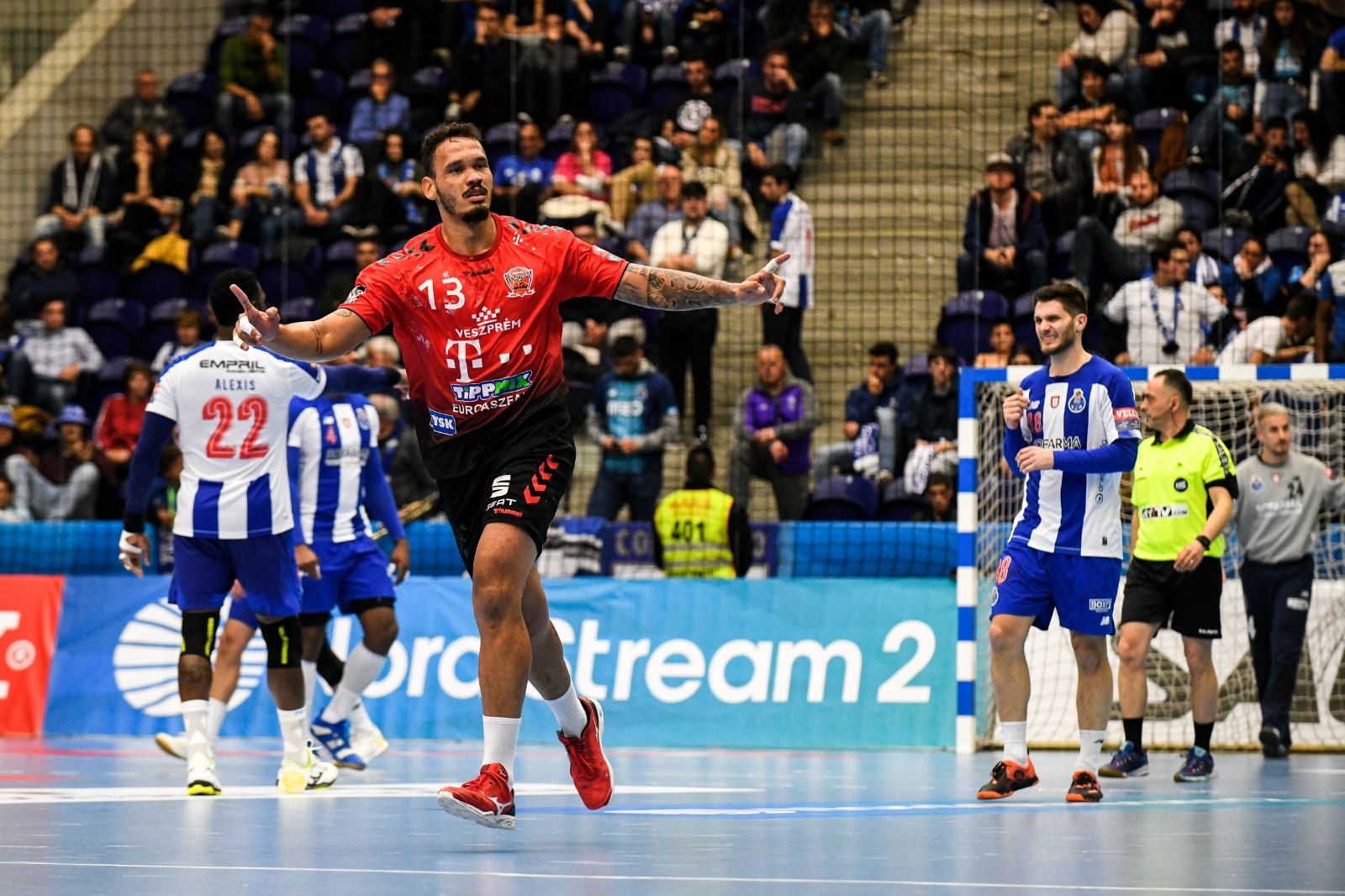 Magnus Andresson:
Congratulations to Veszprém. I am a little disappointed how we played today. We played okay in defense in the first half. We had chances today, but they had an excellent goalkeeper today, who saved a lot. We did not give up and came back for the second half. We do not have a lot of experience in these kind of situations, but these are the games where we can learn. Let's not forget, we played against a quality team. We missed good chances in the second half. We have to take bigger steps, and take better decisions in attack. We missed the flow in attack.

Fabio Magalhes: We need more points to stay in the highest place possible in the group. We need to catch the teams against whom we can win. Congratulations to Veszprém. We started badly, but came back in the second half. They showed their experience and that they are strong to play against.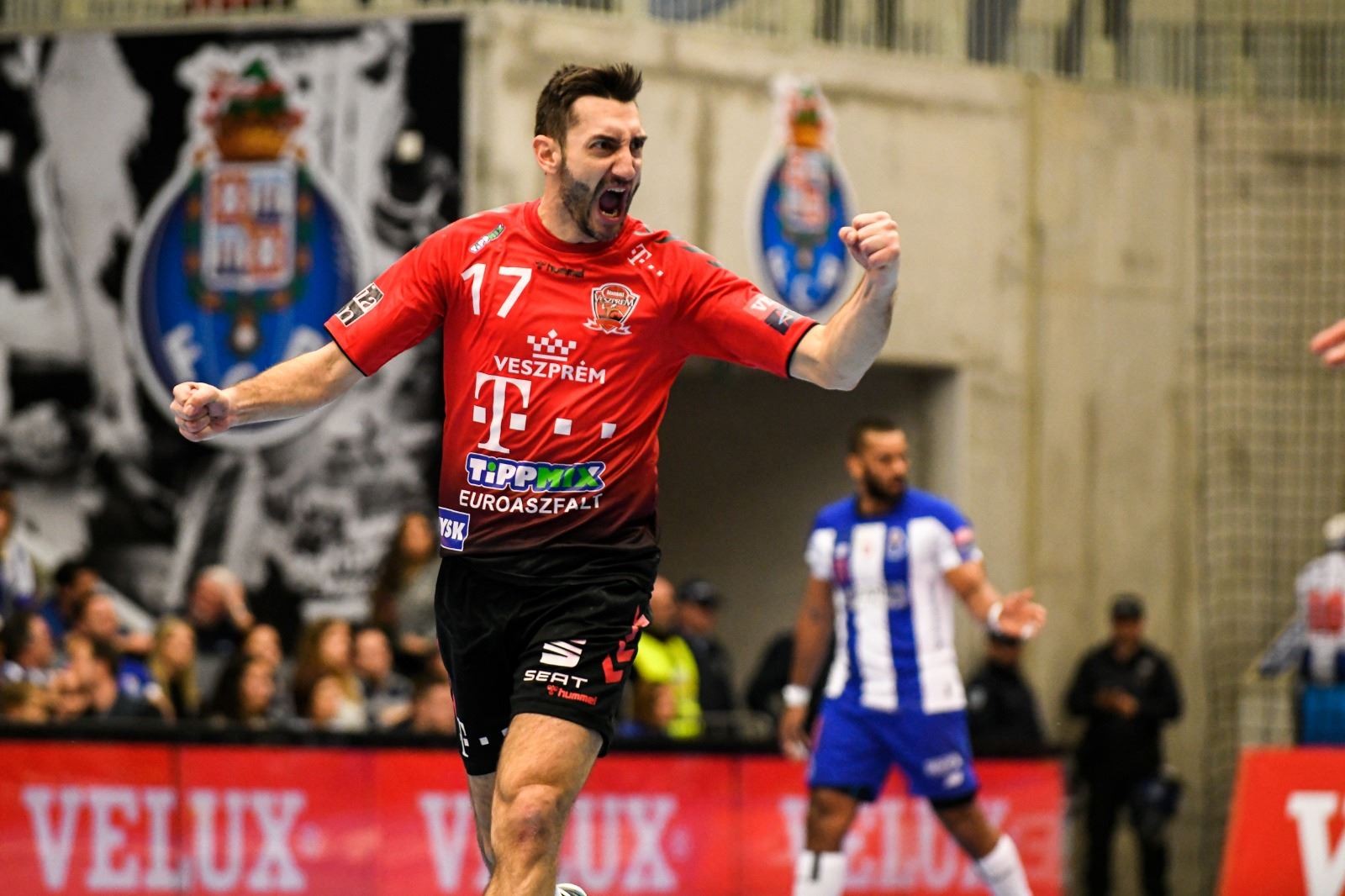 Photo: Dávid Vörös