2020. Feb. 11. Tuesday, 16:00
Champions League
Foreshadow: Kiel – Veszprém
THW Kiel will host Telekom Veszprém on Wednesday at 19:00 in the 12th round of the VELUX EHF Champions League. The game will be broadcasted live by Sport 1.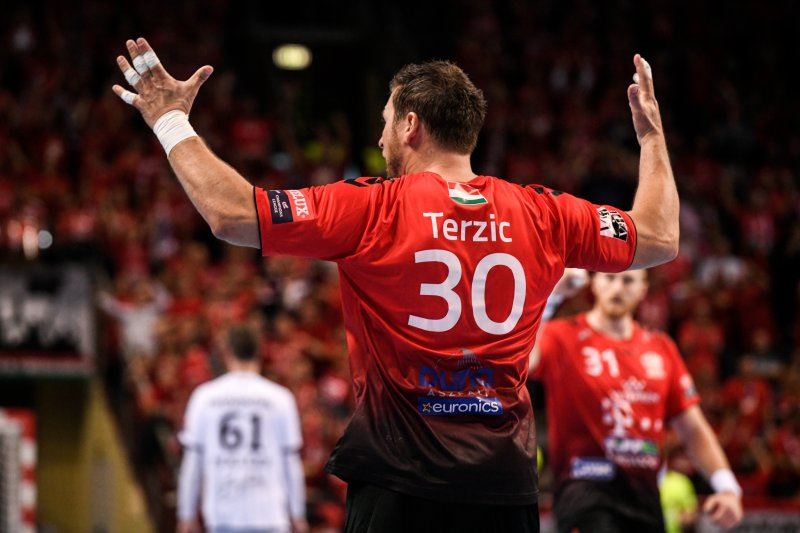 We are going to play against Kiel for the twentieth time in the Champions League, and the history is quite equal between the teams. So far, Veszprém won ten times, while Kiel took nine victories. In our last encounter, Kiel was better by six goals, the Germans won 31:37 in the Veszprém Arena. From Veszprém's side Yahia and Nilsson both scored five goals, while from the guests, Reinkind ended the game with seven goals.
Kiel is currently leading our group, leading by two points before us. They have eight wins, two draws and a loss beside their name. They started the season with a draw against Kielce, then came the winning run until their home against Porto. There, the Portuguese beat the Germans 27:28, taking their unbeaten status in the CL. Their other draw was against Motor Zaporozhye. In the last round, they confidently won against the titleholder Vardar, 34:23, in the Sparkassen Arena. Kiel's top scorer in the Champions League is Harald Reinkind with 51 goals.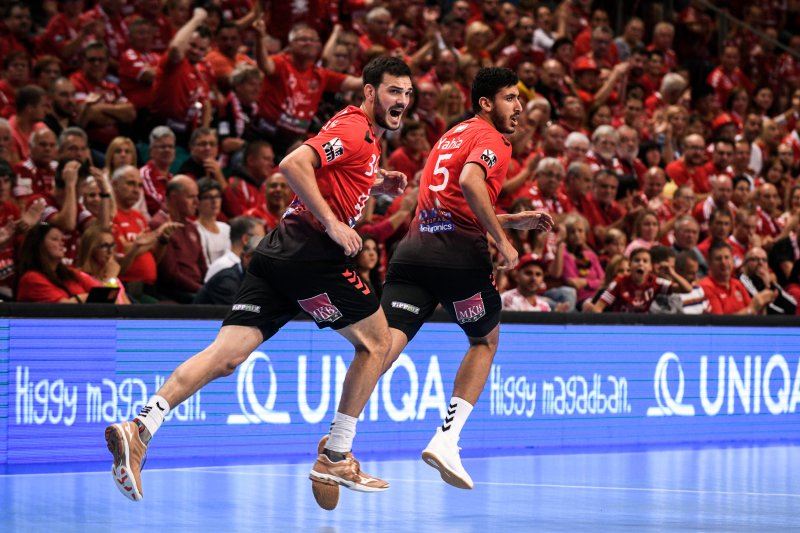 They are also leading in the Bundesliga, but behind them the competition is close. Kiel has 18 victories and 4 losses, earning them 36 points. Flensburg and Hannover are only trailing them by two points, while Füchse Berlin is four points away. They suffered their four defeats from Wetzlar, Füchse, Löwen and Magdeburg. In the last round they played against Erlangen and won easily 29:15. The top scorer of the team is Niclas Ekberg with 140 goals in 22 games.
Telekom Veszprém played in Porto in the last game day of the Champions League, where they achieved a great victory, keeping their hopes alive regarding the first place of the group. Vuko Borozan was the top scorer in Portugal with his seven goals.
Let's go Veszprém!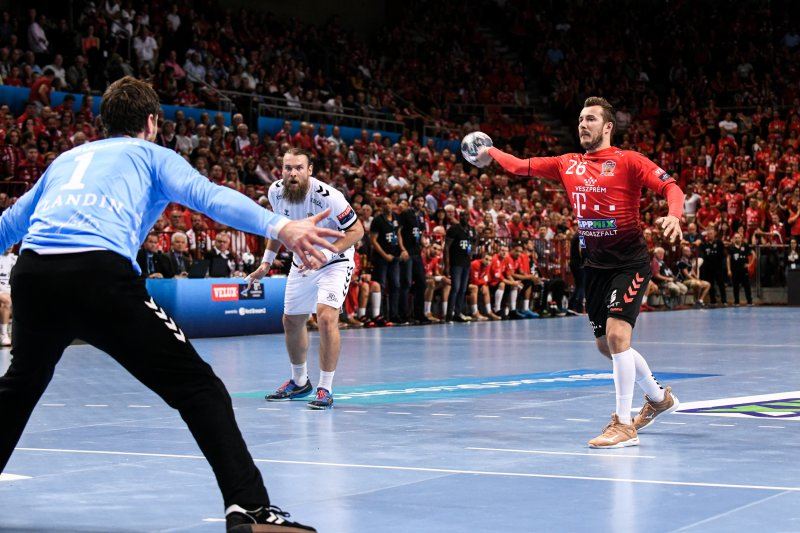 Photo: Dávid Vörös