2020. Dec. 27. Sunday, 09:06
Champions League
Foreshadow: Kiel – Veszprém
Telekom Veszprém will meet THW Kiel in the semifinal of the VELUX EHF FINAL4 on Monday. The game will start at 20:30 and will be broadcasted live by Sport 1.
We were drawn to the same group for this season with THW Kiel, and we have played both games already. The first match ended in the closest result possible, 31:31 draw, then in the Veszprém Arena, we beat them with a really confident performance, 41:33. The last time we met them in the semifinal of the Final4, in 2016, Gasper Marguc scored an equalizer 5 seconds before the end and we managed to take a 28:31 victory.
Kiel managed to avoid the pandemic for a long time, but in the last few weeks some of the players were infected with the new coronavirus. In the Champions League, they could play eight games our of the planned ten, from which they could only win three times, while losing four times and finishing in a draw once, against us in Germany. With this performance they are currently on fifth position in the group, trailing by three points from Aalborg in front of them, and nine points from the group leader Barca. In their last European game, they left the points in Veszprém Arena, when they lost in the already mentioned game against us. Their top scorer in the CL is Sander Sagosen with 45 goals.
Our opponent is currently on second position in the Bundesliga, with only a point difference to the leader Flensburg. From their 12 games, they won 11 times, and only lost to Wetzlar this season in their domestic league. Their most current game before the Final4 was against Löwen and managed to defeat them confidently with a 32:23 victory. The top scorer in the Bundesliga for Kiel is Niclas Ekberg with 78 goals.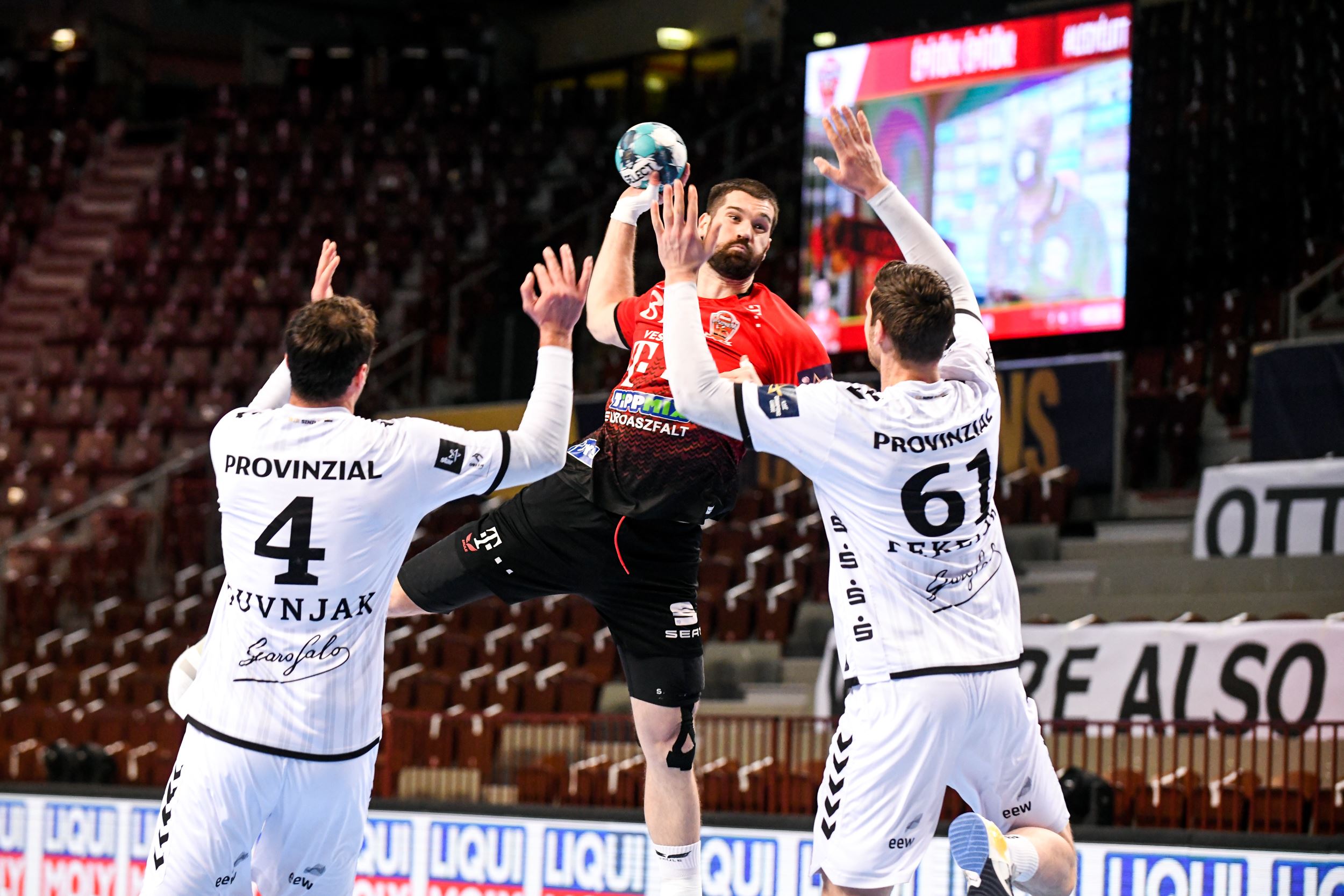 The last game of Telekom Veszprém, just like Kiel's, happened to be a great sign before the most important event of club handball. In the Hungarian Derby, Veszprém beat MOL-pick Szeged with 12 goals, 24:36.
The "Építők" qualified for the top four teams of the Champions League for the sixth time, but will play without Fans for the first time in Cologne, in the Lanxess Arena.
Let's go Veszprém!
Next match
Hungarian league
Telekom Veszprém
Sport36-Komló
Mar. 06. Saturday, 14:00
Last match
Champions League
Telekom Veszprém
HBC Nantes
Mar. 03. Wednesday, 18:45