2021. Apr. 22. Thursday, 14:00
Hungarian league
Foreshadow: Komló - Veszprém

On Friday at 18:00, Telekom Veszprém will play as guests of Sport36-Komló in the K&H League. The match will be broadcasted live on the Sport36 Komló-Komló Sport KFT Facebook page!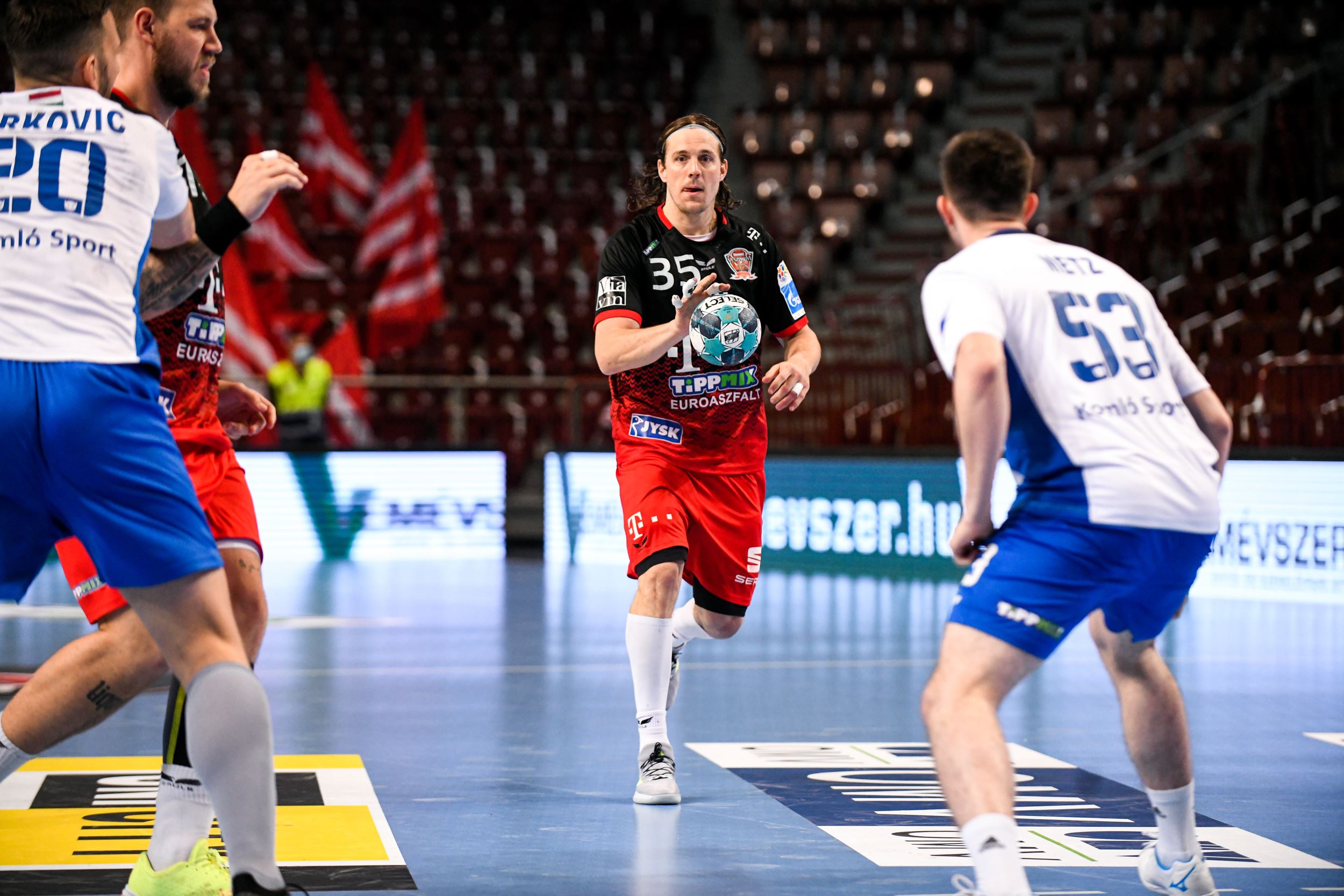 Komló travelled to Veszprém on 6 March for the first clash between the two teams. The meeting started with a Komló goal, while Veszprém surprised the visitors with a 5-1 defense. It did not take long for the hosts to take their first serious lead, as they were already up 7:2 in the seventh minute. The game carried on with Veszprém in the lead, only in the 43rd minute Komló could get a little closer, but overall we managed to beat our opponent 40:31 with a good performance. The most effective player of the match was Kentin Mahé with six goals.

Our opponent is in 10th place in the K&H League, where they have eight wins, one draw and eleven defeats so far. The situation of Komló is interesting, as there is only a three-point difference between 11th and 7th place in the table. The last time they played in Dabas yesterday, they managed to win narrowly 24:26 after an adventurous journey, starting the game an hour and a half late. Komló's top scorer is Bruno-Vili Zobec, who has played in all 20 games so far and scored 83 goals in total.

Telekom Veszprém played their last match against Balatonfüred last Saturday. In the county derby, two tired teams clashed and it was clear to see in the game. Manuel Strlek contributed nine goals to the 26:31 final score.

Our last game before the national team break is in Komlo, and then everyone will play their national team next week.

Let's go Veszprém!