2021. Mar. 23. Tuesday, 13:43
Hungarian Cup
Foreshadow: Veszprém – FTC

Telekom Veszprém will host FTC KN Kft. on Wednesday at 18:00 in the quarterfinal of the Hungarian Cup. The game will be broadcasted live from Veszprém Arena by Veszprém Handball TV YouTube channel.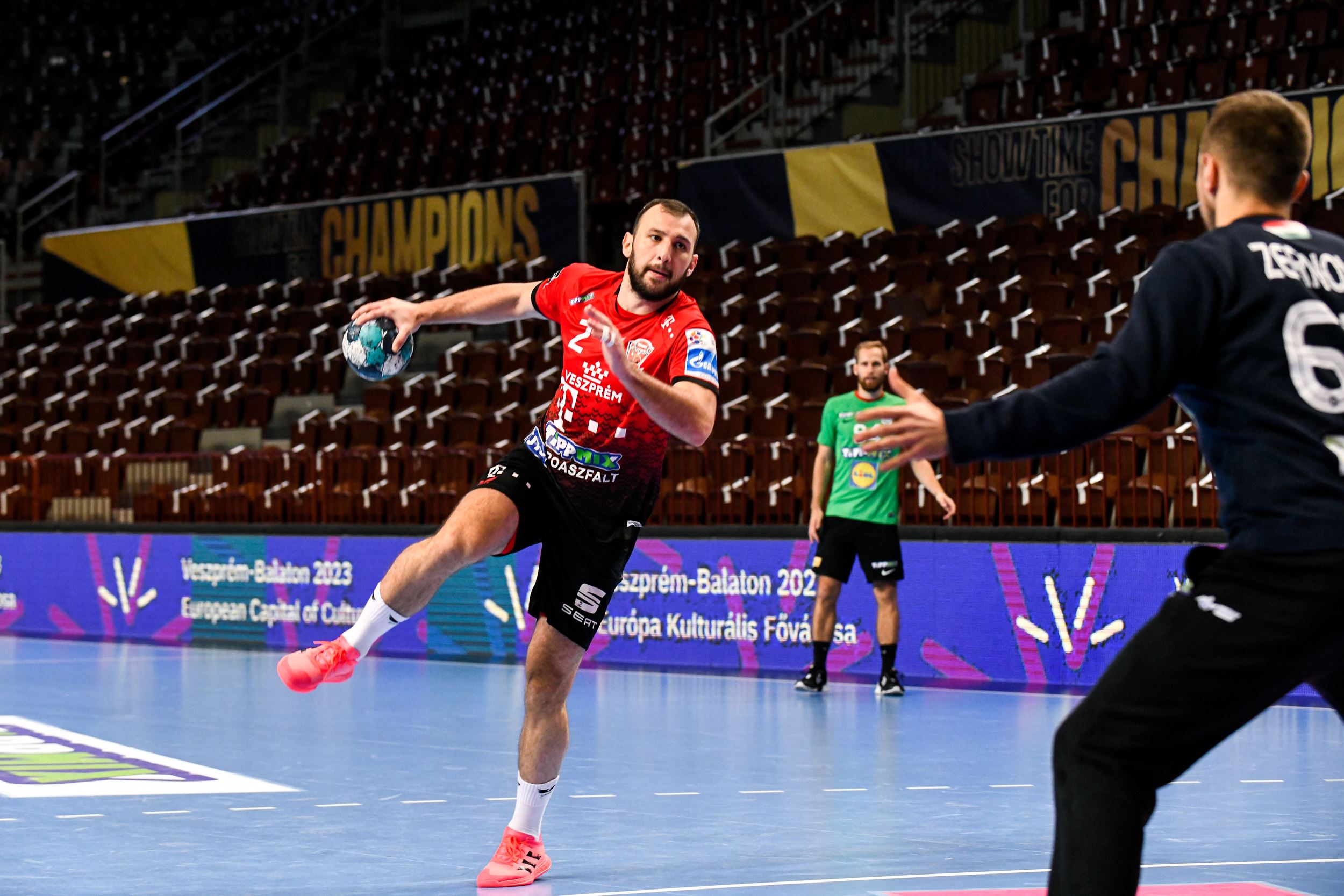 So far this season, we met Ferencváros once, and it was a really close one in the Veszprém Arena. Because of the mistakes of both teams, the parties were all square in half time, 15:15, however Dejan Manaskov took his team on his back and finally Veszprém managed to take a 29:25 victory. Our Macedonian left wing scored 16 goals all by himself, which is new Clubrecord. Besides him, Moraes and Borozan each scored three times.

Our opponent is having a great season so far, as they won nine games out of 15, and lost six times. With this performance, they are one point behind the third place Balatonfüred. They played their last game on 20 February, on home court, when Komló narrowly beat them 23:26. Fradi has a lot of injured and infected players, so they had to postpone most of their matches lately. The top scorer of the team is Bence Nagy with 66 goals.

The green-white team joined the Hungarian Cup qualification in the third round, where they travelled to Komló on 30 January. They won 23:29 and qualified for the fourth round. Here they faced Cegléd, whom they beat 30:25. In this game, Bence Nagy scored 13 times.

Telekom Veszprém is going to play their first Hungarian Cup game this season, and with a victory, they can qualify for the Final4 of the Cup. The "Építők" played their last game against Szeged in the Veszprém Arena and leading all game, they won 27:23.

Let's go Veszprém!