2020. Aug. 07. Friday, 09:03
General news
Foreshadow: Veszprém – Gyöngyös
After the loss against Tatabánya on Wednesday, Telekom Veszprém shakes up and continues preparation. This time, we host the surprise team of last season, HE-DO B.Braun Gyöngyös, at 13:00 on Saturday, who finished the postponed season on third sport in the Hungarian league, and earned itself a spot in the second tier of the European Cup series. They are going to face Butel Skopje in the first qualification round.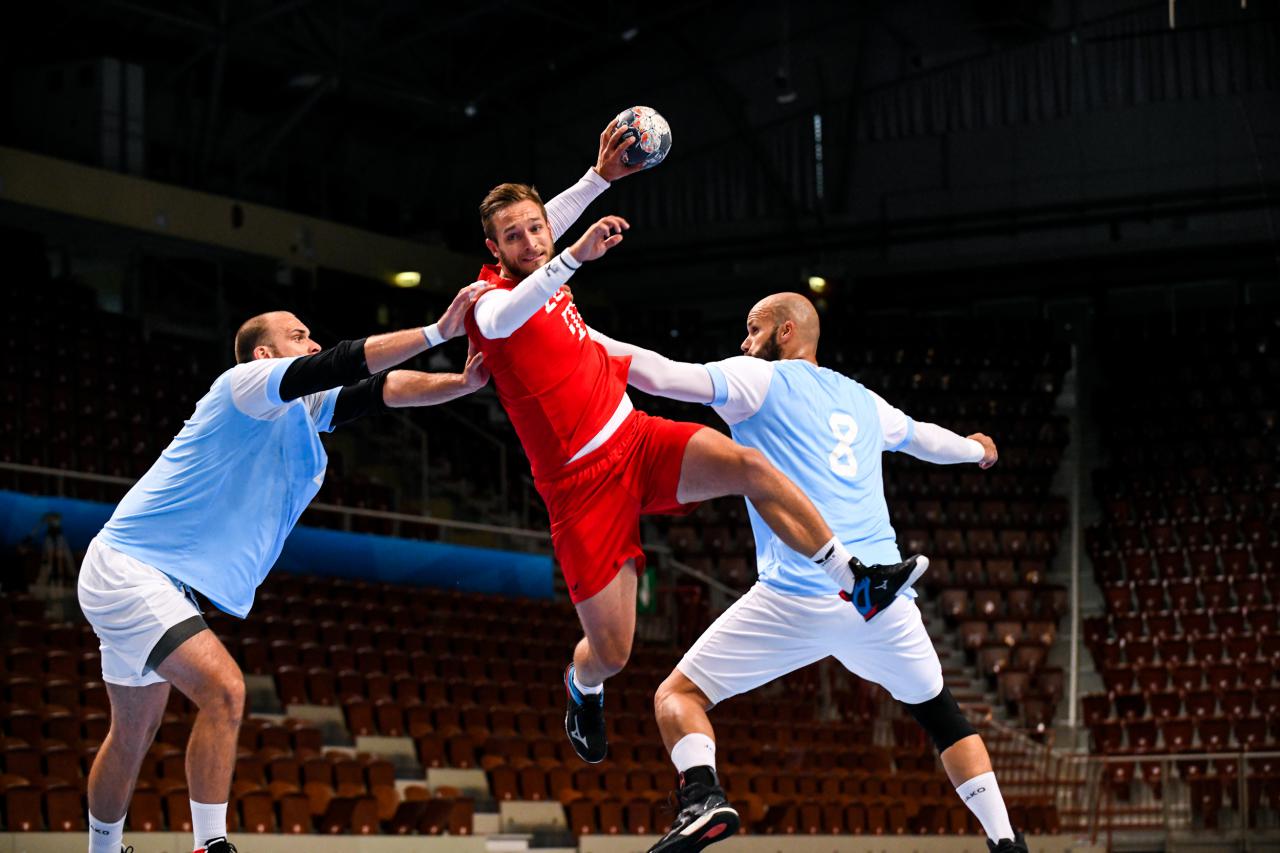 Gyöngyös played four preparation games so far. First, the met Hatvani KSZSE on home court, who replaced Tatran Presov in the last minute. The hosts won the game confidently to a 42:19 result. The second game they played against Ceglédi KSE, last Thursday, and the final result was in favor of Gyöngyös once again, as they won 24:28. After that came Budakalász, where they clinched a 24:24 draw. The last game they played was against Balatonfüred, where they lost 29:22.
Only three players left our opponent this summer, and the same amount came. Bence Gödör, László Újvári and Barna Buzogány left the club, while Levente Halász, Pál Merkovszki and Benedek Nagy joined them. The latter comes from our own U21 team on loan.
The "Építők" are most likely to try and forget the loss of this Wednesday and will be prepared even better to host Gyöngyös in the Veszprém Arena. The game will be broadcasted live by Veszprém Handball TV YouTube channel.
Let's go Veszprém!
Next match
Champions League
HC Motor Zaporozhye
Telekom Veszprém
Sep. 30. Wednesday, 18:45
Last match
Hungarian league
Telekom Veszprém
37
Orosházi FKSE-Linamar
20
Sep. 27. Sunday, 18:00