2021. May. 19. Wednesday, 14:45
Champions League
Foreshadow: Veszprém – Nantes

On Thursday at 18:45, French side HBC Nantes will visit Telekom Veszprém at the Veszprém Arena. The two sides will meet in the second leg of the EHF Champions League quarterfinals, the first leg of which Nantes won 32:28. The match will be broadcasted live on Sport 1.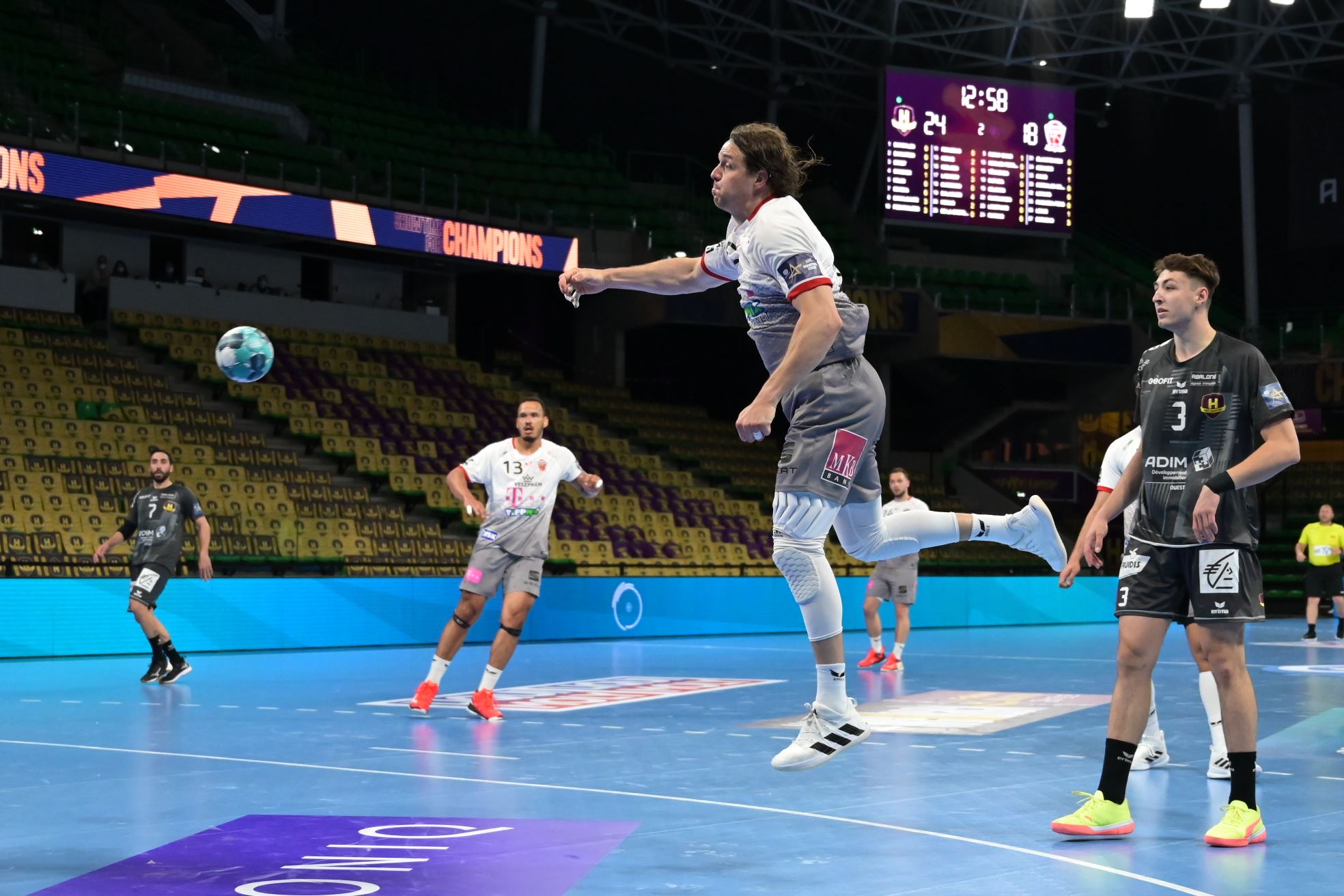 A week ago, the teams met in Nantes and Veszprém started well. In the first 10 minutes, the offense was good, Máté Lékai led the game and goals were scored. At the back, the defense was also good and Corrales made a great saves. Then Veszprém started to go downhill, and a nine-minute goal drought came, which Nantes punished and took a four-goal lead into the second half.
The start of the second period was also lousy, with Nantes putting seven goals between the parties in a very short period of time, thanks to an outstanding performance from Emil Nielsen. The "Építők" tried to close the gap and fortunately, they managed to do it in the middle of the half. The Hungarian team came back to three and then two goals, but it did not last long, soon they were six goals down again. In the last minutes, Veszprém took a double man advantage and managed to improve the result just enough to have a chance to qualify for the Final4 with a good home performance. The match will be resumed tomorrow from 32:28!
The two best scorers from Veszprém were Gasper Marguc and Andreas Nilsson, the former with eight and the latter with six goals.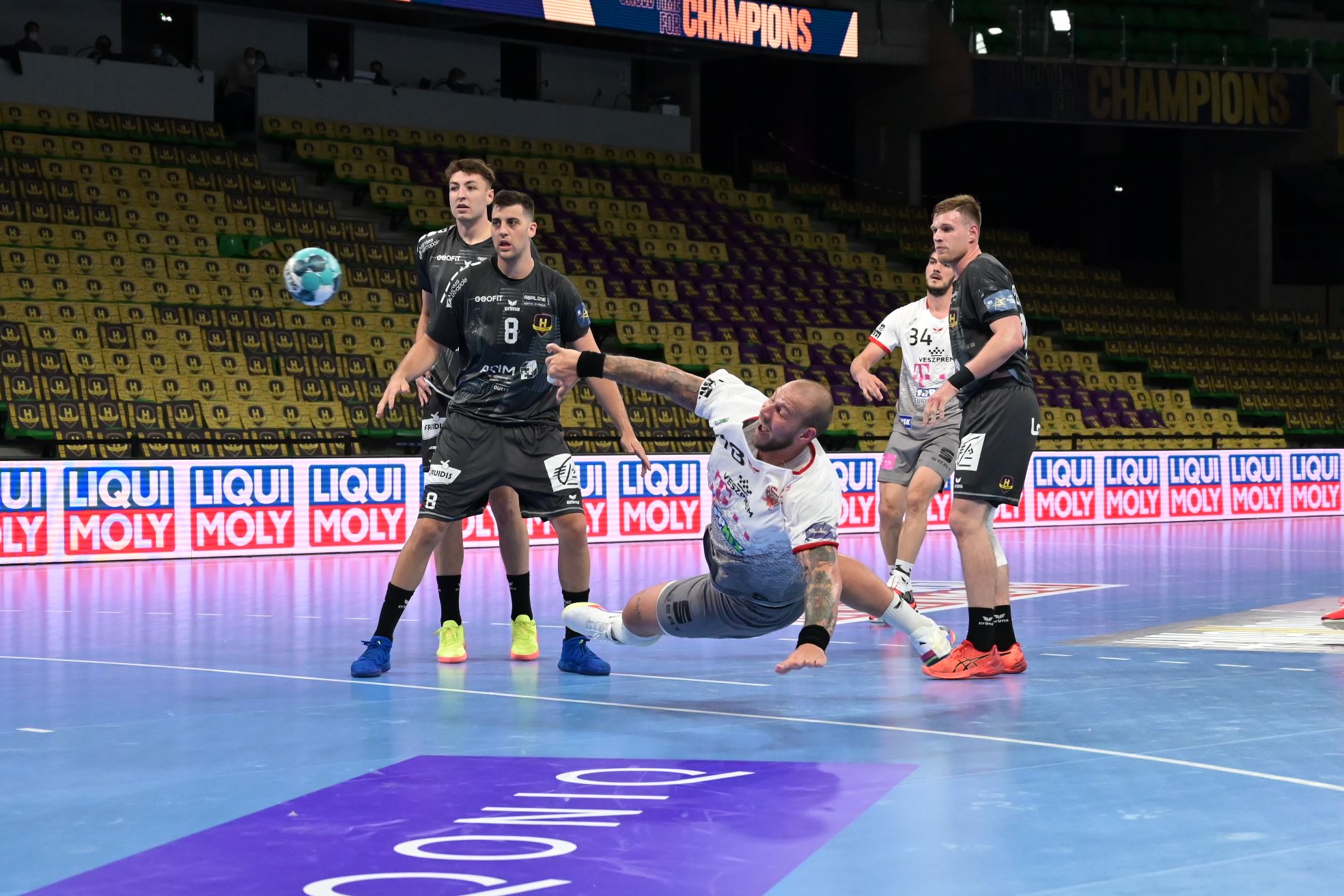 Nantes have since played in one French championship game, in which they suffered just like Veszprém. Against the relegation positioned Istres, they just managed to take a 12:13 lead at the end of the first half, before eventually winning confidently 26-33 at the end. In this meeting, Valero Rivera scored seven goals and Theo Monar five, while in goal Cyril Dumoulin helped his team with 14 saves and 36%. Overall, Valero Rivera is the team's top scorer in the league, fourth altogether, with 144 goals.

Telekom Veszprém visited Dabas in the K&H League on Saturday, and the team showed the fatigue of the French trip. In the first half, a completely enervated and inaccurate Veszprém was on the pitch, no wonder that our opponent was able to lead 16:15 after one-half. In the second period, the "Építők" shook themselves and quickly turned the game around, leading by 10 goals in the 48th minute. The final score was 29:39, with Kentin Mahé scoring 10 goals.

After a long time, after almost a full season, our Fans can return to the Arena! The timing could not be more perfect, as a good atmosphere will be needed to overcome the four-goal deficit. Come to the Arena and support the boys in any way you can!

Let's go Veszprem!

Photo: Gergő Fenyőházi
Next match
Champions League
Dinamo Bukarest
Telekom Veszprém
Oct. 28. Thursday, 18:45
Last match
Hungarian league
Telekom Veszprém
36
Balatonfüredi KSE
29
Oct. 24. Sunday, 17:30