2020. Aug. 05. Wednesday, 10:48
General news
Foreshadow: Veszprém – Tatabánya
Five months had passed almost to the day since our last game, which was also played against Tatabánya in the Hungarian championship. Our opponent finished the postponed season on fourth position at the end, and went through a lot of changes over the summer.
Altogether 12 players left Tatabánya, almost a whole team, while they strengthened their team with 7 new arrivals. : Milos Vujovic, János Dénes, Vladimir Vranjes, Ádám Borbély, András Szász, Uros Borzas, Ákos Pásztor, Vitaly Komogorov, Jozef Holpert, Xavér Deményi, Marko Davidovic and Bence Ernei all left the "Tigers". To their places, the new arrivals are Bence Zdolik from Balatonfüred, Dávid Debreczeni from Ferencváros, Stefan Sunajko on loan from Szeged, Balázs Molnár from Eger, Piotr Wyszomirszki from Lemgo, Martin Konecny from HKM Sala, and Bence Hornyák from our own U21 team.
Our next opponent fixed eight preparation games before they kick off the Hungarian championship. From those, they already played two: they won against Veszprémi KKFT 28:19, and also won against Ferencváros 28:21. Their next game will be against Telekom Veszprém, then they host Csurgó, Budakalász, the Polish champions PGE Kielce, Dabas and finally Komló.
The "Építők" is around the half mark of their eight weeks preparation, this is when the games start to come. The game against Tatabánya will start at 18:00, and will be played behind closed doors. Máté Lékai, Kentin Mahé and Rasmus Lauge will miss today's game due to injuries.
Let's go Veszprém!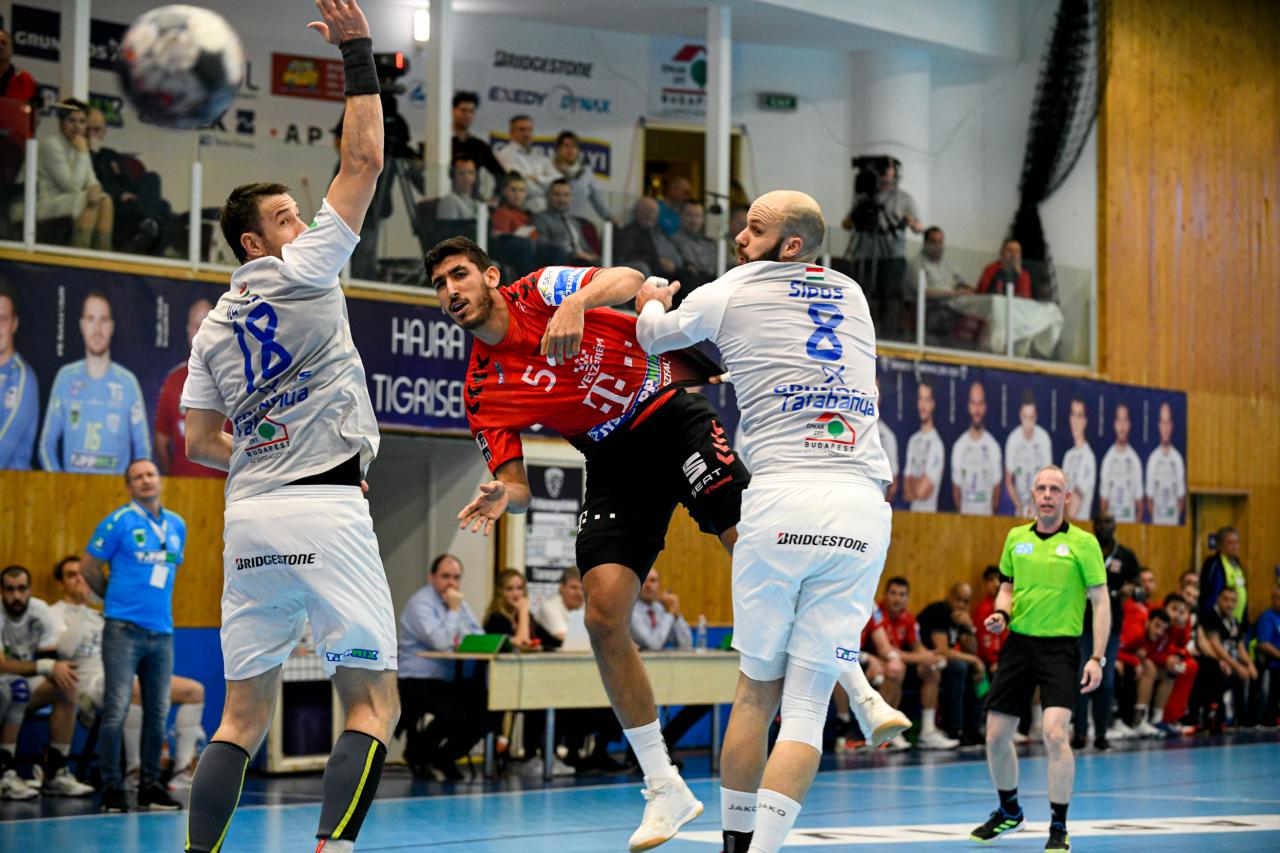 Next match
Champions League
HC Motor Zaporozhye
Telekom Veszprém
Sep. 30. Wednesday, 18:45
Last match
Hungarian league
Telekom Veszprém
37
Orosházi FKSE-Linamar
20
Sep. 27. Sunday, 18:00