2021. May. 26. Wednesday, 10:00
Hungarian league
Foreshadow: Veszprém - Tatabánya
On Wednesday at 19:00, Telekom Veszprém will close the regular season of K&H League at home against Grundfos Tatabánya. The match will be broadcasted live on the YouTube channel of Veszprém Handball TV.
We have a 50% record against Tatabánya this season, as we lost 31:33 in a preparation match in August, while last time we managed to beat them back 25:40 in early May. In the latter game, the important questions were settled quickly, and there were 10 goals between the sides at the break. In the second half, the opposing goalkeeper, László Bartucz, helped his team come closer with some great saves, yet he could not prevent his opponent from reaching 40 goals in the end. The two best players of our team were Manuel Strlek and Kentin Mahé, the former with 10 and the latter with 9 goals.
Tatabánya will finish the 2020/21 season of the Hungarian championship as bronze medallists, with four points ahead of Balatonfüred with one round to go. The "Tigers" arrive in Veszprém with 17 wins, 2 draws and 6 defeats in 25 meetings. Last time they visited Orosháza last Saturday and won with a confident 18:36 victory. The team's top scorer is Mátyás Győri, who has found the back of the net 87 times so far.
Telekom Veszprém visited Budakalász last Saturday, where they played their last away game of the regular season. After another slow start, they managed to win 27:38 in the second half thanks to better defense and goalkeeping. The top scorer for the "Építők" in the K&H League is Dejan Manaskov with 92 goals.
Let's go Veszprém!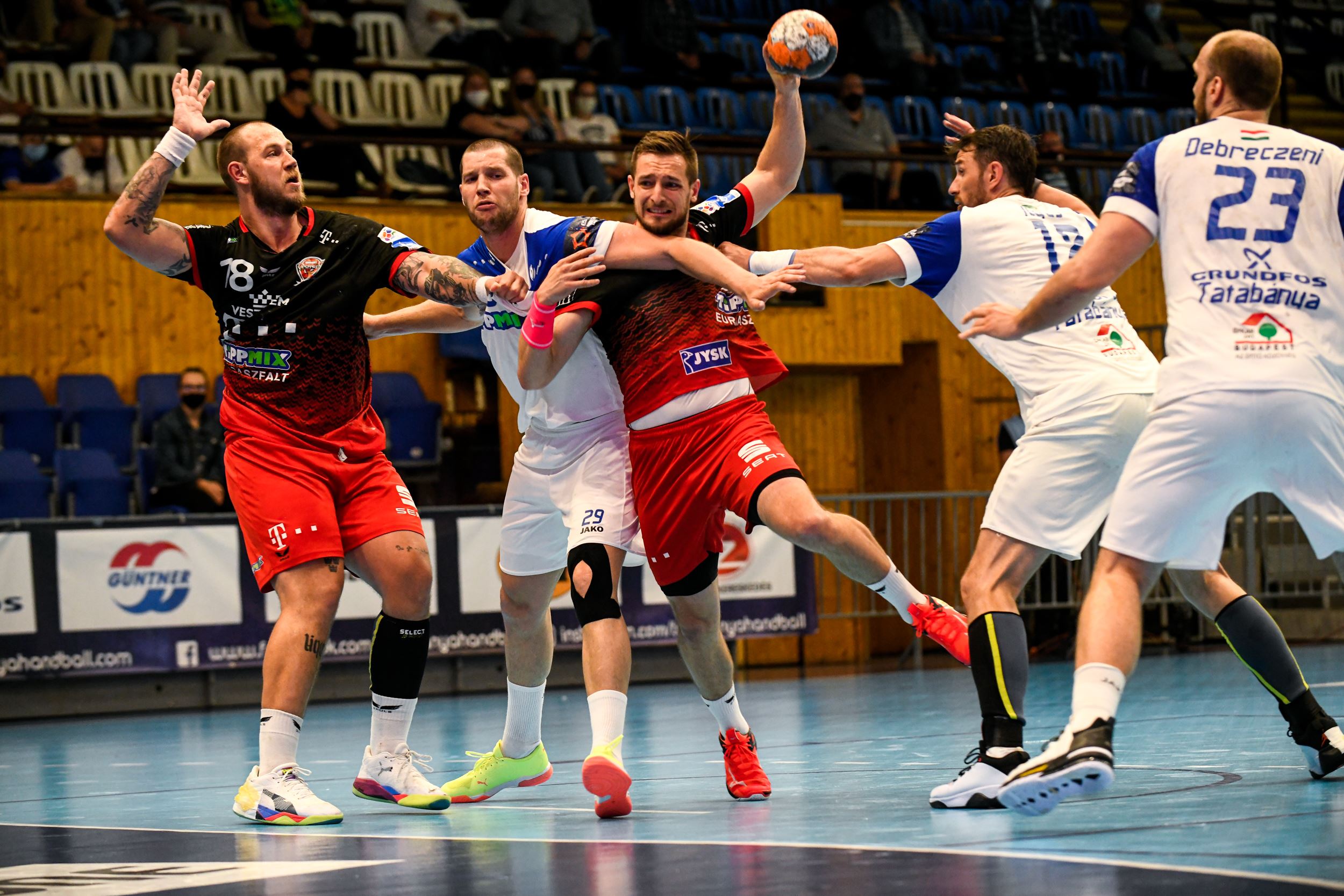 Next match
Champions League
Dinamo Bukarest
Telekom Veszprém
Oct. 28. Thursday, 18:45
Last match
Hungarian league
Telekom Veszprém
36
Balatonfüredi KSE
29
Oct. 24. Sunday, 17:30