2021. May. 04. Tuesday, 20:37
Hungarian league
Grundfos Tatabánya - Telekom Veszprém 25:40
Grundfos Tatabánya – Telekom Veszprém 25:40 (10:20)

Grundfos Tatabánya: Bartucz, Wyszomirski, Konecny – Bognár, Tóth 1, Sipos 3, Nemes 3, Hornyák, Sunajko 1, Ilyés, Balogh 9 (2), Debreczeni, Zdolik 6, Bodnár 2

Telekom Veszprém: Corrales, Cupara – Yahia 5, Moraes 3, Nilsson 5, Markussen, Ligetvári, Marguc 3, Strlek 10, Blagotinsek, Mahé 9 (3), Dörnyei, Maqueda 3, Lékai 2, Borozan

Penalties: 3/2 and 3/3
Suspensions: 8 min. and 4 min.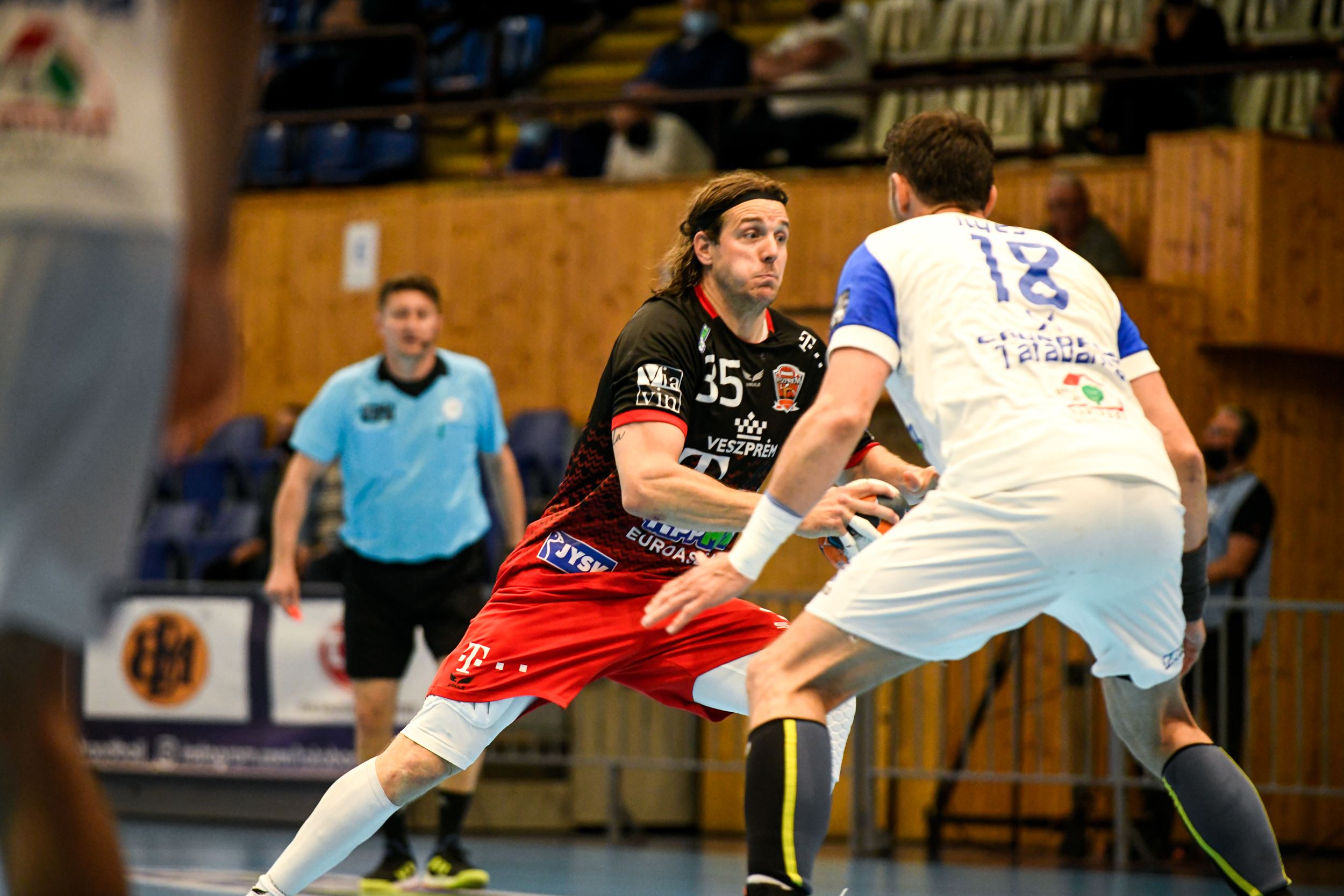 This was the first game between Tatabánya and Veszprém this season, as the pandemic situation did not let this game to happen so far. The guest Veszprém started the game, and got the early lead by Nilsson. Telekom was up 2:4 in the 5th minute, and after a long man advantage they grew their lead even further. By the time Sipos and Zdolik returned from the suspension, the board read 2:7. Around the half way mark of the first half, the "Építők" made mistakes in defense from which Sipos scored easy goals, but luckily the attacks were good and we scored many goals on the other side. The guest lead was growing and growing, six minutes before the end of the period Veszprém was up by 8 goals. Veszprém put ten between for the break, 10:20.

Vladimir Cupara took over the net for the second half, but the bug save went to Bartucz on the other side against Yahia. In the first five minutes, Telekom was not able to score as Bartucz saved everything. Naturally, the guests found the gap next to the home goalie and had a 15:27 lead in the 42nd minute. Five minutes later, Rogerio Moraes conceded only the second Veszprém suspension, and Tatabánya lived with the opportunity scoring nice goals. Kentin Mahé was particularly in good form and scored his eighth goal in the 4th minute. Veszprém scored more than 40 goals and showed great teamwork while taking the two points from Tatabánya. Final result: Tatabánya – Veszprém 25:40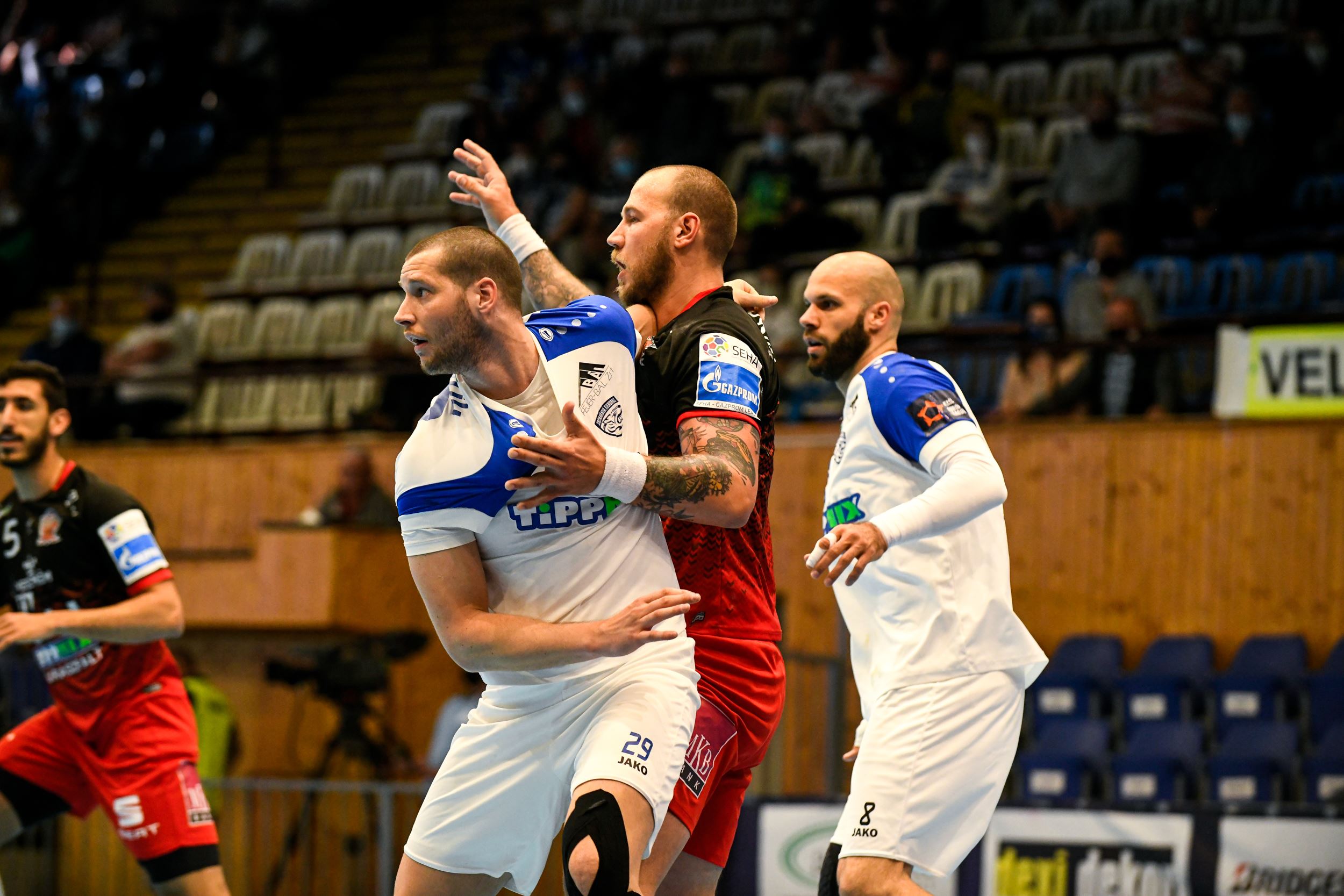 David Davis: Unfortunately, this time we are living in greatly affected Tatabánya, as they already had two covid periods. I cannot say too much about the game, we tried to prepare for the Champions League quarterfinal against Nantes. We carry on preparing with trainings during the week.

Manuel Strlek: Congratulations to Tatabánya, because despite the lot of missing players, they showed good attitude. We were concentrated from the first minute and our 5-1 defense worked well, we are happy about that.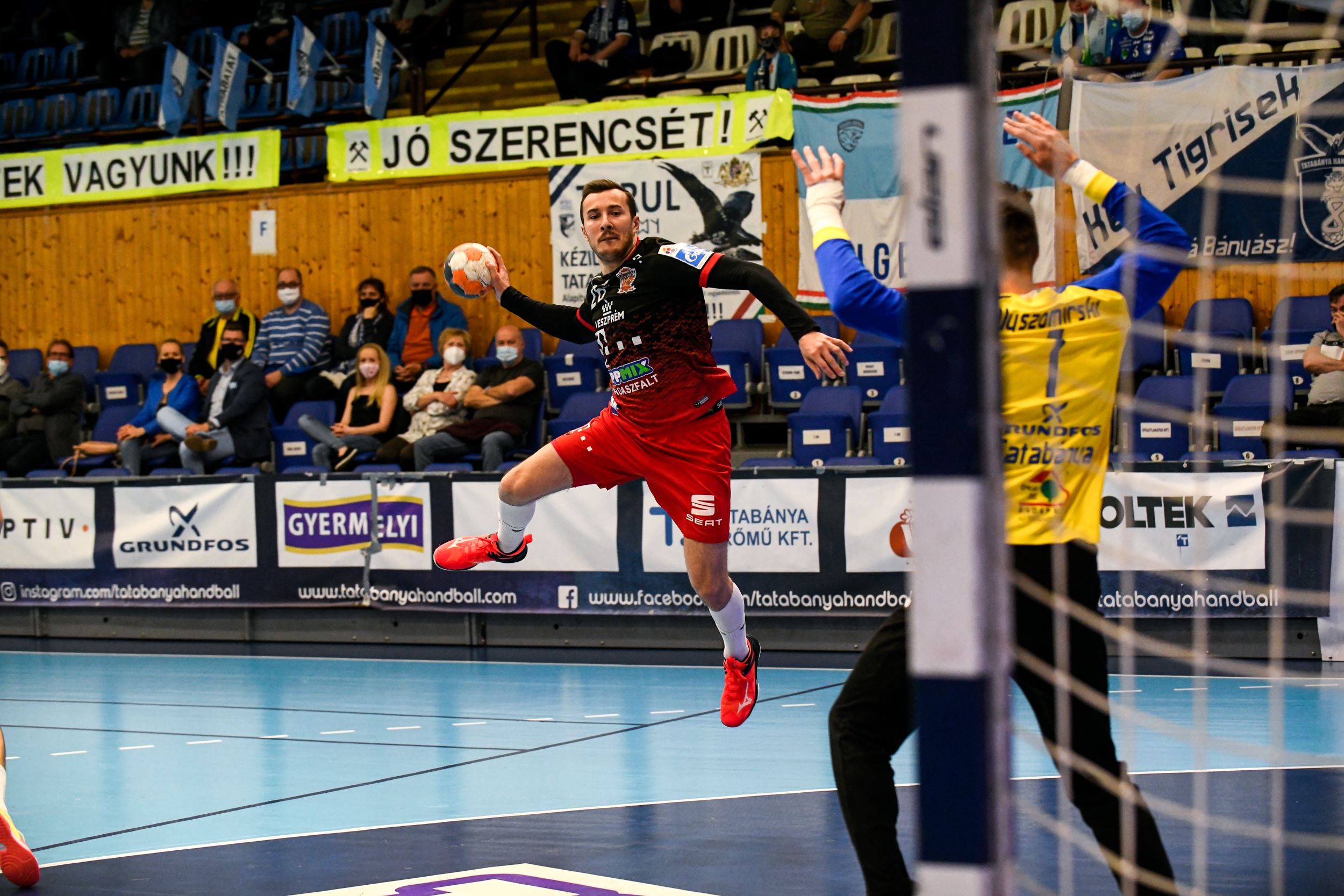 Vladan Matic: It is hard to say anything. Congratulations to Veszprém. It might sound strange but I am glad we played Veszprém today, because the hard games are coming now. Good luck to our opponent against Nantes, I hope they qualify to the Final4 because they deserve it.

Adrián Sipos: Congratulations to Veszprém. Today's game was strange. We had a hard time because of all the injured players. We tried to play as close game as possible but that is all we could manage.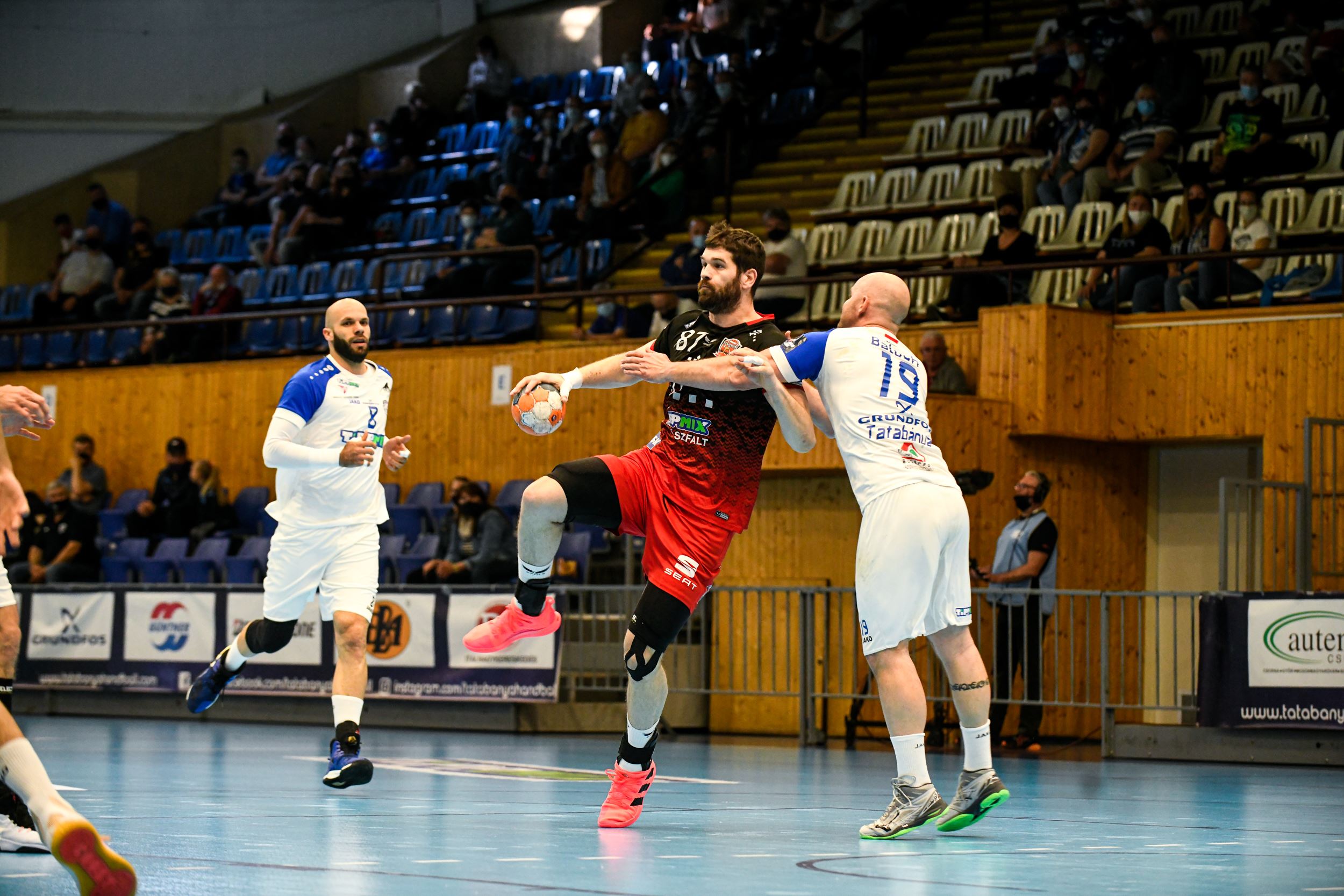 Photo: Dávid Vörös