2021. May. 13. Thursday, 23:01
Champions League
HBC Nantes - Telekom Veszprém 32:28
HBC Nantes – Telekom Veszprém 32:28 (16:12)

HBC Nantes: Nielsen, Dumoulin – Damatrin-Bertrand 3, Briet, Ovnicek 4, Milic, Rivera 6 (4), Cavalcanti 3, Pechmalbec 4, Figueras, Minne 2, Lazarov 4, Gurbindo, Balaguer 4, Monar, De La Breteche

Telekom Veszprém: Corrales, Cupara – Yahia 1, Moraes 1, Nilsson 6, Markussen, Marguc 8 (4), Blagotinsek, Nenadic 6, Mahé 2, Maqueda, Lékai 1, Borozan 3

Penalties: 4/4 and 4/4
Suspensions: 10 min. and 4 min.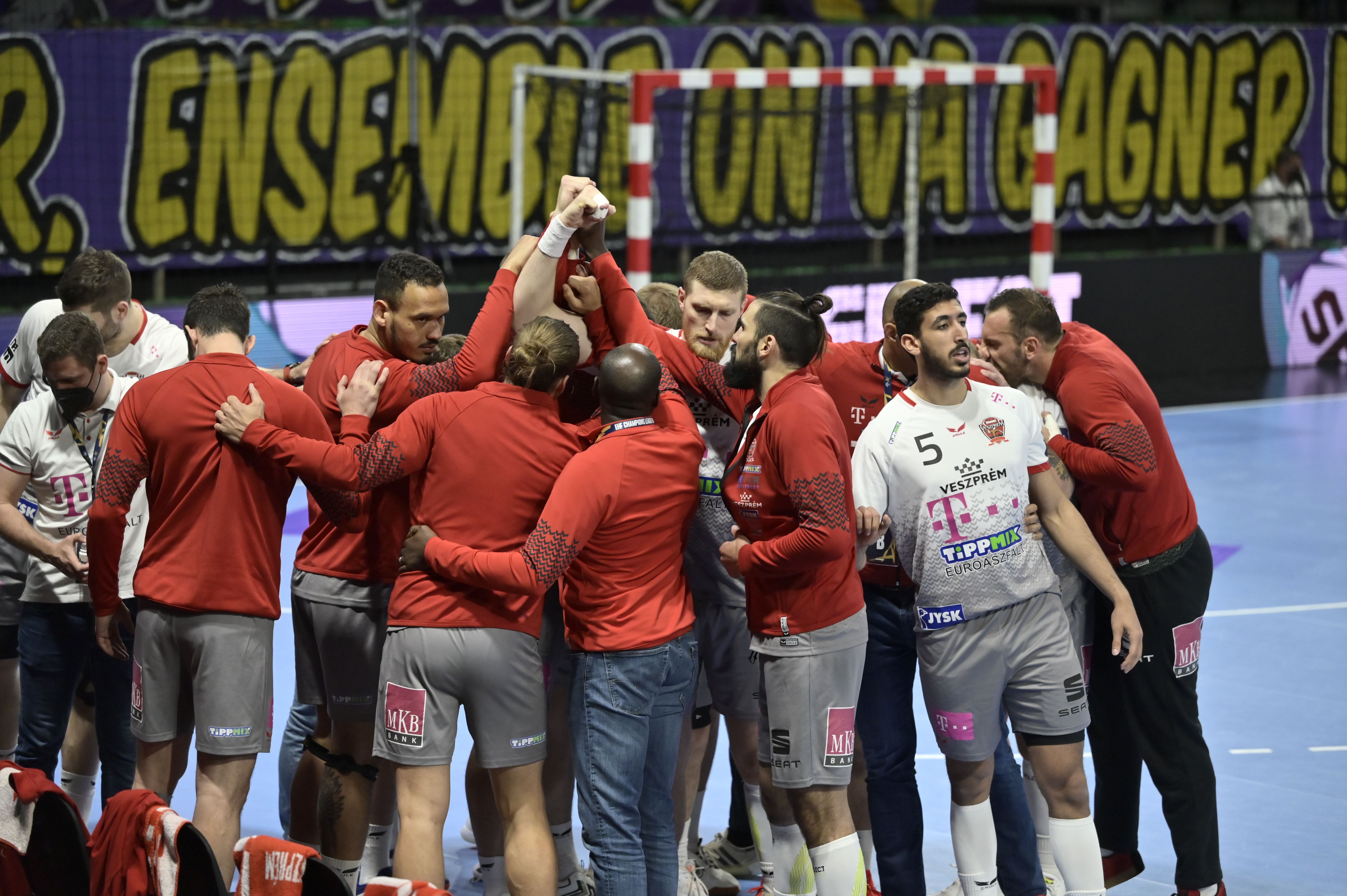 Telekom Veszprém visited HBC Nantes in the quarterfinals of the EHF Champions League. The game was off to a good start, Blagotinsek blocked a huge shot, then came the minutes of Marguc, who scored three fast goal in the first six minutes, at 3:5 standing. Veszprém started well in defense, furthermore Corrales had many great saves. Nantes managed to turn the game around in the 18th minute, from a 7:10 Veszprém lead to a 10:10 draw. The Hungarian champions got stuck in offense, and the French side used the mistakes well, taking a 12:10 lead. Marguc's penalty broke a nine minute goal draught in the 25th minute. After an uneven first half, Nantes takes a significant; four goals lead for the break, 16:12.

The second period was started with mistakes on both sides, but Nantes took matters into their hand and went up by seven goals, forcing the first time out of Veszprém. Nielsen was outstanding between the French posts and he was reason the home team was up still in the 38th minute. Veszprém was trying to come closer but the seven goals were seem to be permanent, the standing in the 43rd minute was 24:18. Thirteen minutes before the end, something started moving on Veszprém's side, first they came back to four, then three. This close result was only available for a short period of time as Nantes took back a six goals, 30:24 lead by the 52nd minute. Veszprém had a huge opportunity in the last minutes thanks to two Nantes suspensions, but they could not really melt from the difference. In a game with a lot of technical mistakes, Veszprém looks forward to the second leg with a bigger disadvantage. Nantes – Veszprém 32:28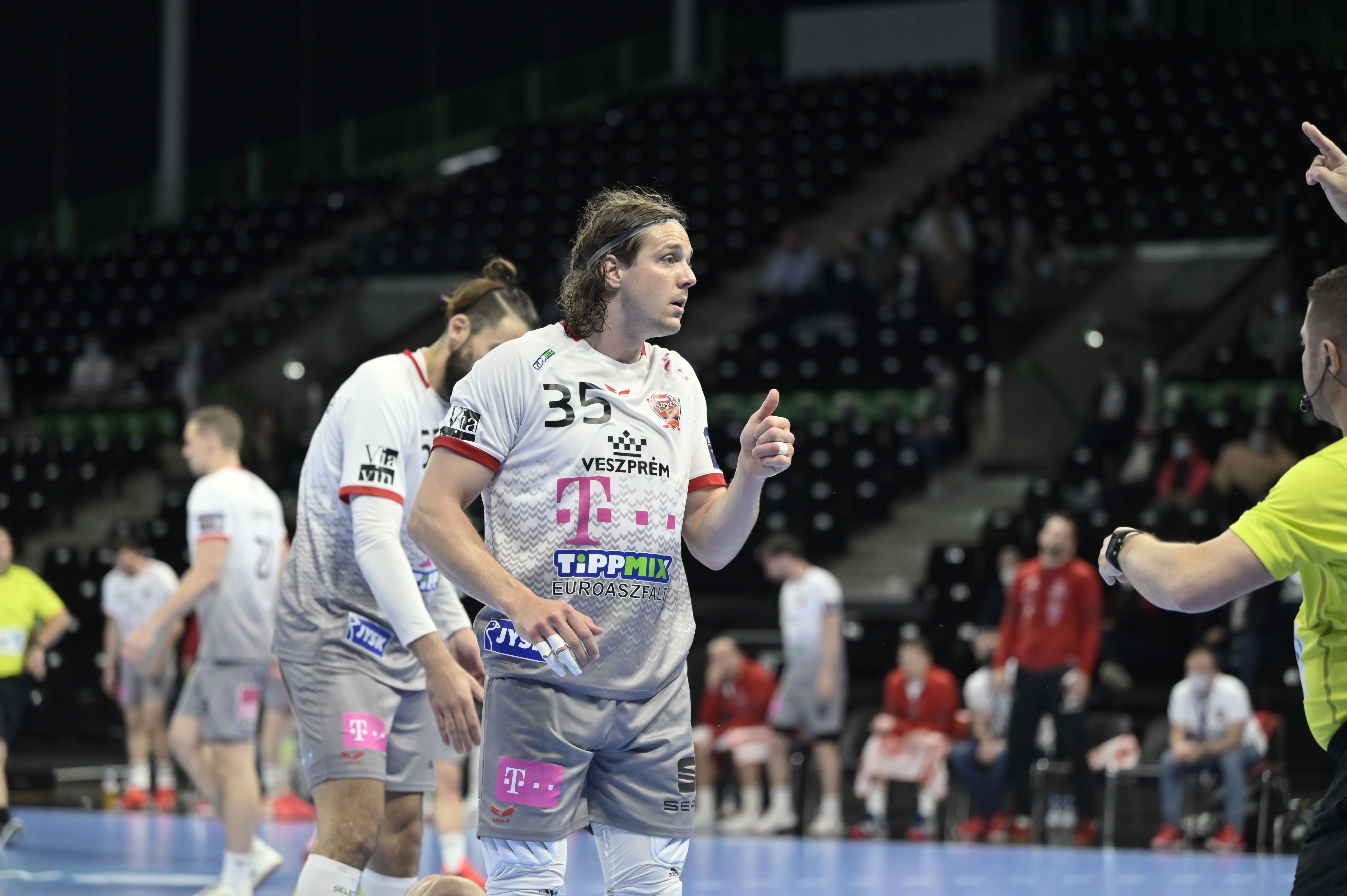 David Davis: Nantes played much better than we did. We lost a lot of balls and they could score a lot of fastbreaks. We tried to change the defense. With this four-goal difference, the game is still open and I expect a harder game next week in front of our Supporters.

Rodrigo Corrales: Coach described perfectly. Nielsen was outstanding and Nantes could run, and play fastbreaks. In the end, we managed to score easy goals. We lost by four goals but I hope next week will be another game and will end better for us. We must win by four, or more goals!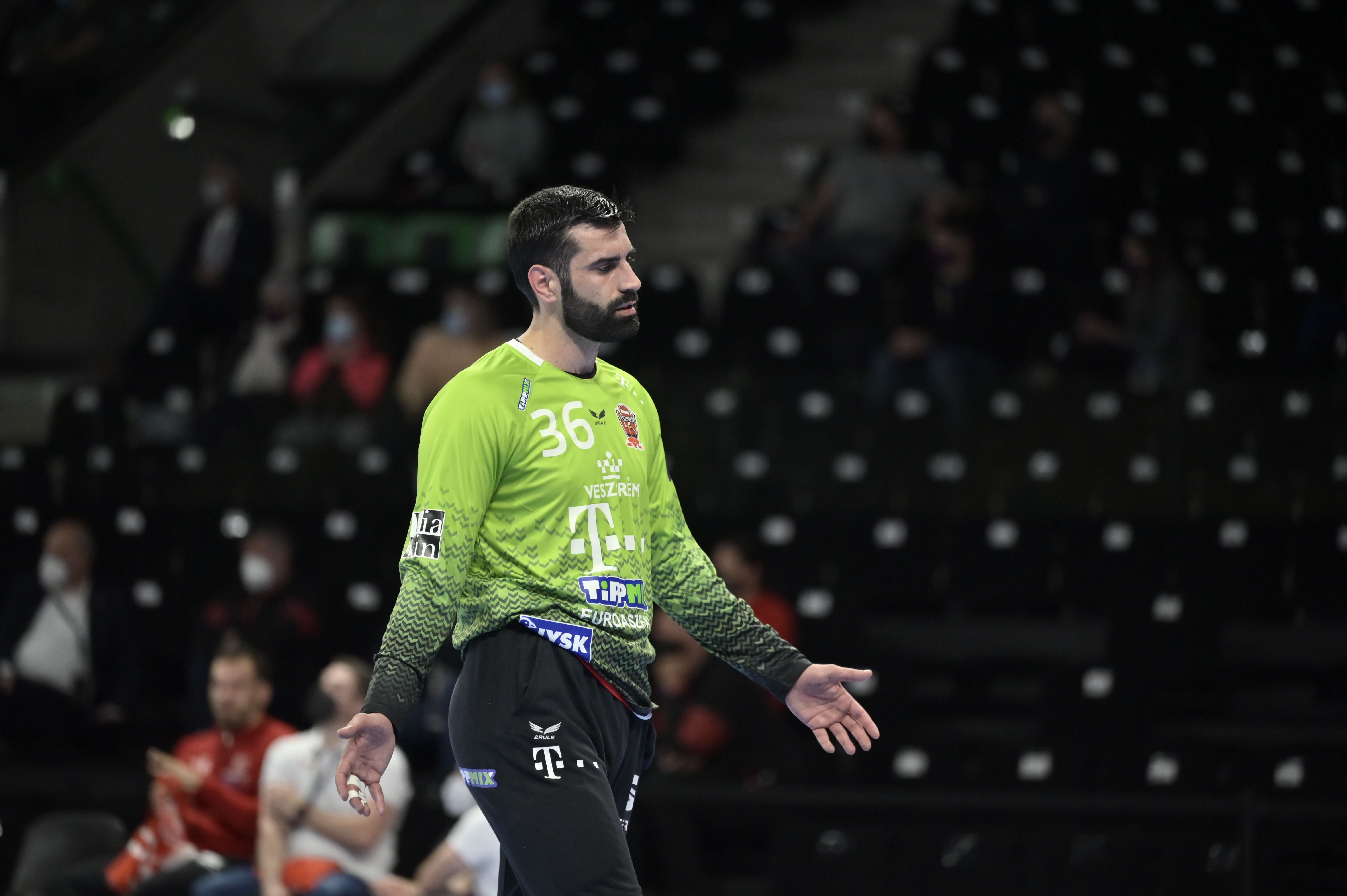 Alberto Entrerrios: I am satisfied with my players. After ten minutes of stress, we did better and Emil Nielsen saved a lot. The team was playing really good and fast and we did not let Veszprém players do their best. The end of the game was difficult with the suspensions. We go to Veszprém next week to win, that is the only way to advance to the Final4.

David Balaguer: We will try to have a good result next week in Veszprém. We wanted to get some hopes to reach the Final4 on home court, and we did it in the first game. It will be hard but we have good chances in the second leg.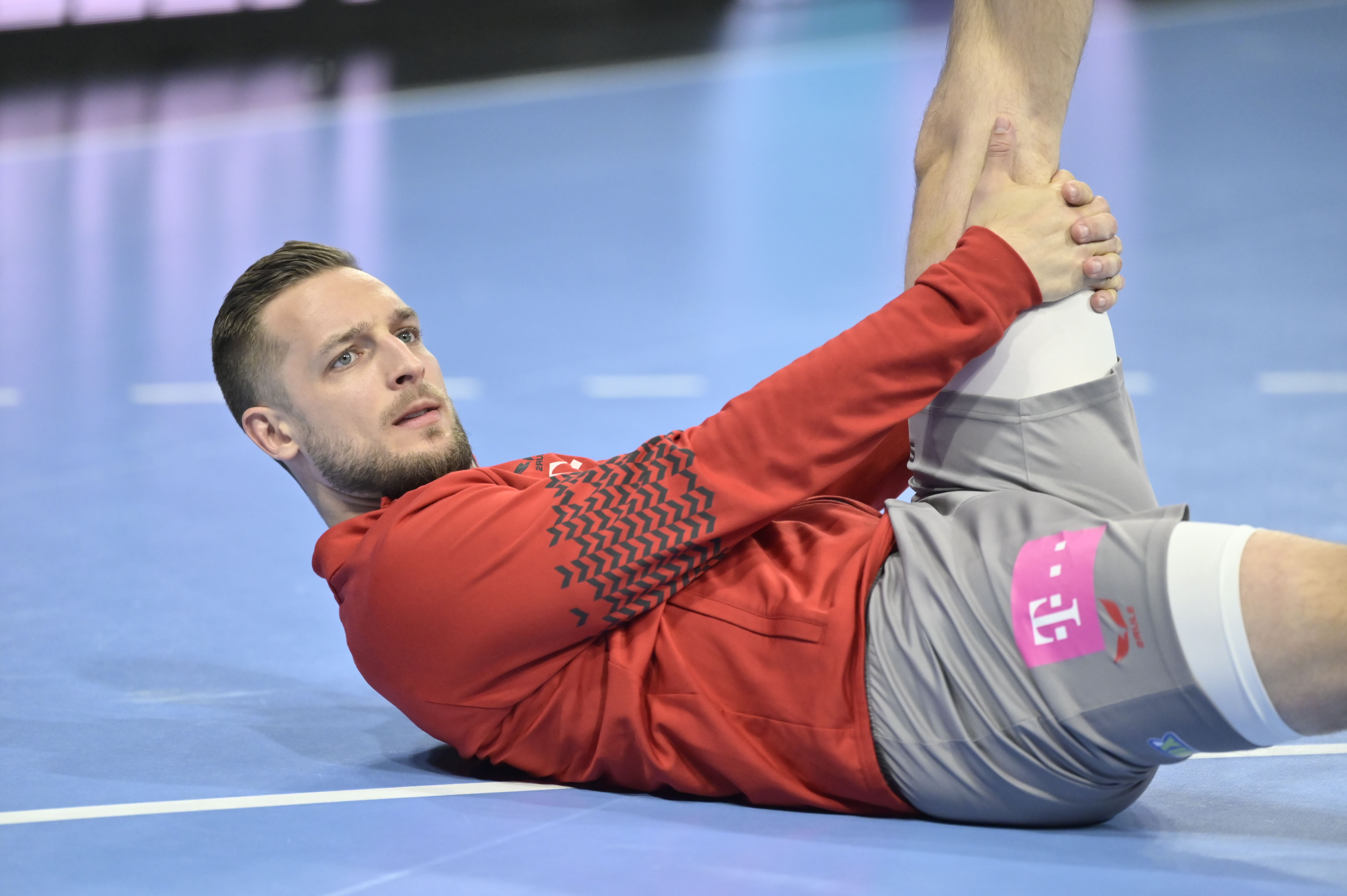 Photo: HBC Nantes
Next match
Champions League
Dinamo Bukarest
Telekom Veszprém
Oct. 28. Thursday, 18:45
Last match
Hungarian league
Telekom Veszprém
36
Balatonfüredi KSE
29
Oct. 24. Sunday, 17:30