2019. Nov. 09. Saturday, 19:49
Champions League
HC Meshkov Brest - Telekom Veszprém 30:37
HC Meshkov Brest – Telekom Veszprém 30:37 (17:20)
HC Meshkov Brest: Pesic, Matskevich – Kankaras, Kulak, Panic 4, Shkurinskiy 4, Yurynok 1, Obradovic 1, Accambray 3, Shumak 2, Razgor 2, Obranovic 1, Selviasiuk, Djukic 3 (1), Vailupau 5 (2), Malus 4
Telekom Veszprém: Sterbik, Cupara – Yahia, Moraes 1, Tonnesen 3, Gajic 8 (3), Lauge 6, Strlek 5, Terzic, Blagotinsek, Nenadic 8, Mackovsek, Borozan 6
Penalties: 5/3 and 3/3
Suspensions: 8 min. and 4 min.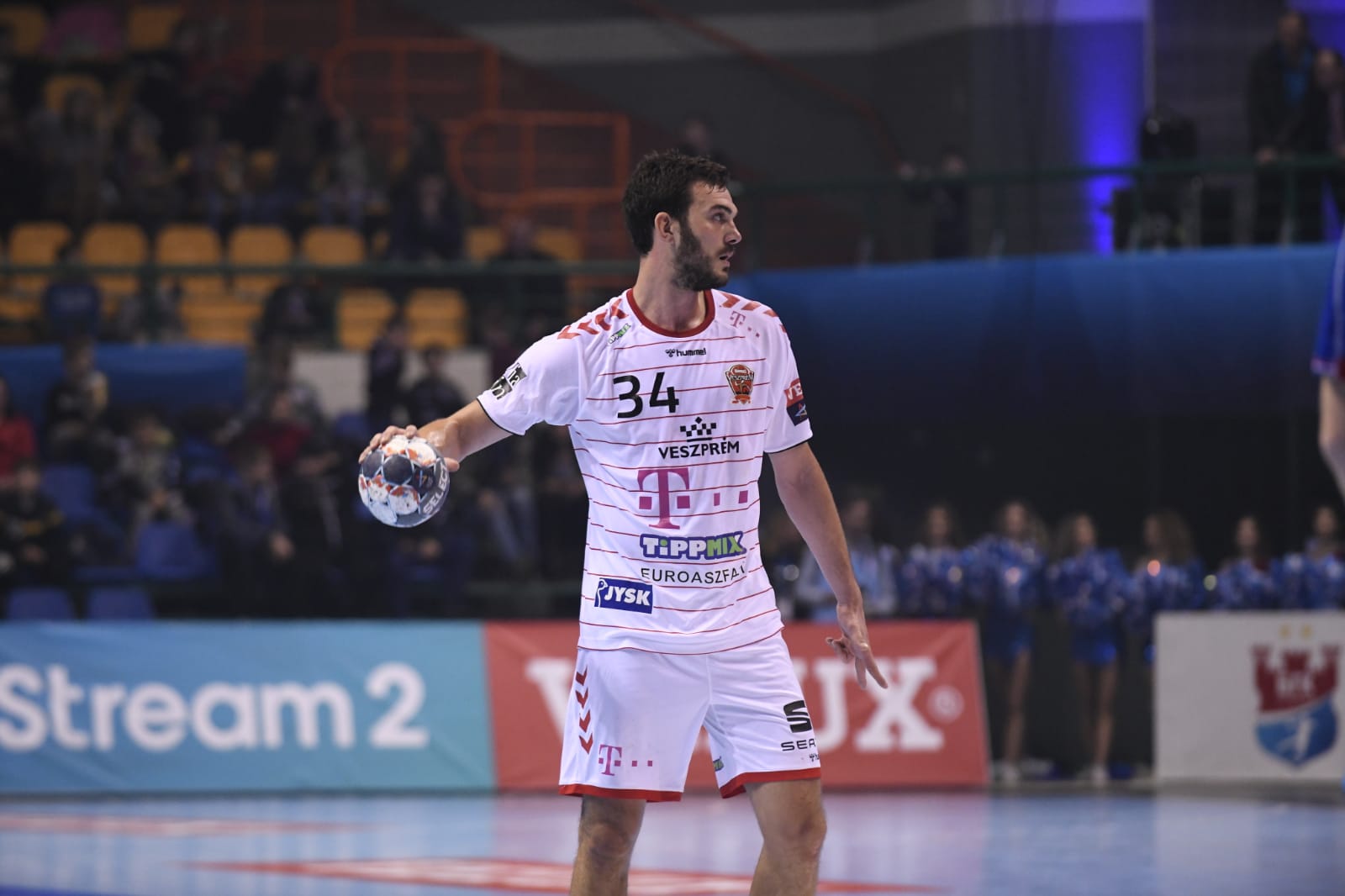 Telekom Veszprém met the Belarussian champions Meshkov Brest in the seventh round of the VELUX EHF Champions League, on the road. Veszprém started the game but Brest scored the first goal by Malus, then from the suspension of Blagotinsek they went away with two goals. We had to wait for the 10th minute until we could find our way back and get closer to a 5:4, they thanks to Strlek's fastbreak goal equalize to 5:5. In the 13th minute, we even took the lead of 7:8, while Sterbik saved a lot. This lead was enough until the 20th minute, when the home team equalized. After a nice goal by Nenadic and a technical mistake from Brest, we took a two goals lead again, 14:12. Matskevich replaced Pesic in the home goal at this time. Nenadic was on fire in the first half, it was mainly thanks to his goals that we could maintain our lead. With the arrival of Vuko Borozan, the left back position was freshened up and we could get a three goals lead in the end of the first period. Brest – Veszprém 17:20 in the intermission.
Just as the first half, the second one started with a Brest goal, then with a Cupara save. We still had our three goals lead by the 35th minute, which grew to five for the 49th minute, making Raúl Alonso to call a timeout at 20:25. The home team was running after the result but Borozan, Tonnesen or one of our wingers scored goals, making it impossible to climb back. Thanks to this, our lead grew to 23:29 in the 44th minute. In conclusion, Veszprém grabbed valuable points in Belarus thanks to its great performance and defense, hereby correcting the mistake made in the last round. Final result: Meshkov Brest – Telekom Veszprém 30:37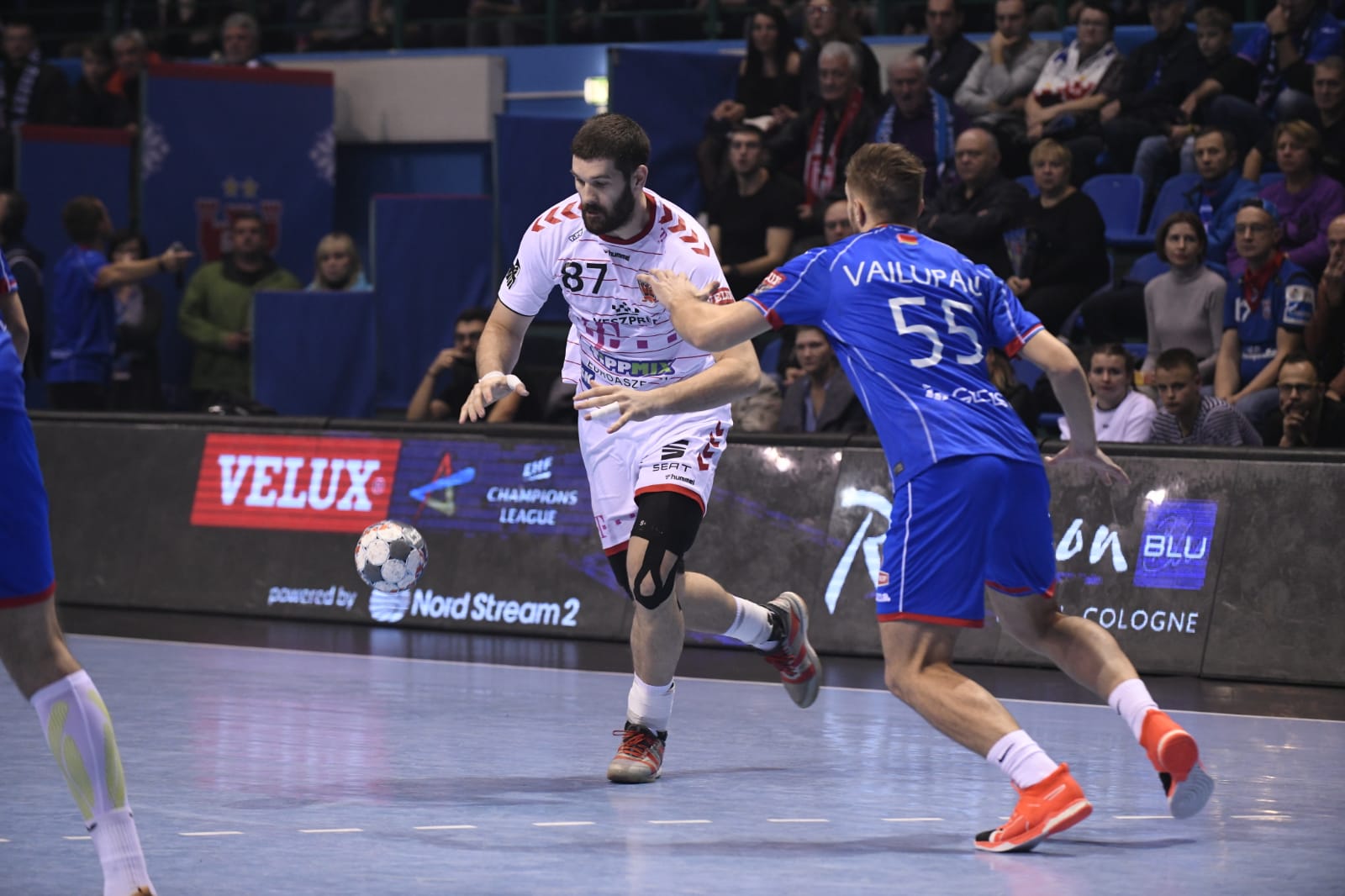 David Davis: I am happy because this is our first victory outside of home. We played here in the SEHA League which was as complicated as it was today. It was not easy to win but we did a good job, and almost what we planned. Thanks to my players for the good effort today. It is hard to keep focused this long so congratulations to them.

Mirsad Terzic: We came here with a great respect for Brest. We played our game and it worked today. We have to continue like this. It is hard to play here, so we are happy that we can bring the points back home to Veszprém.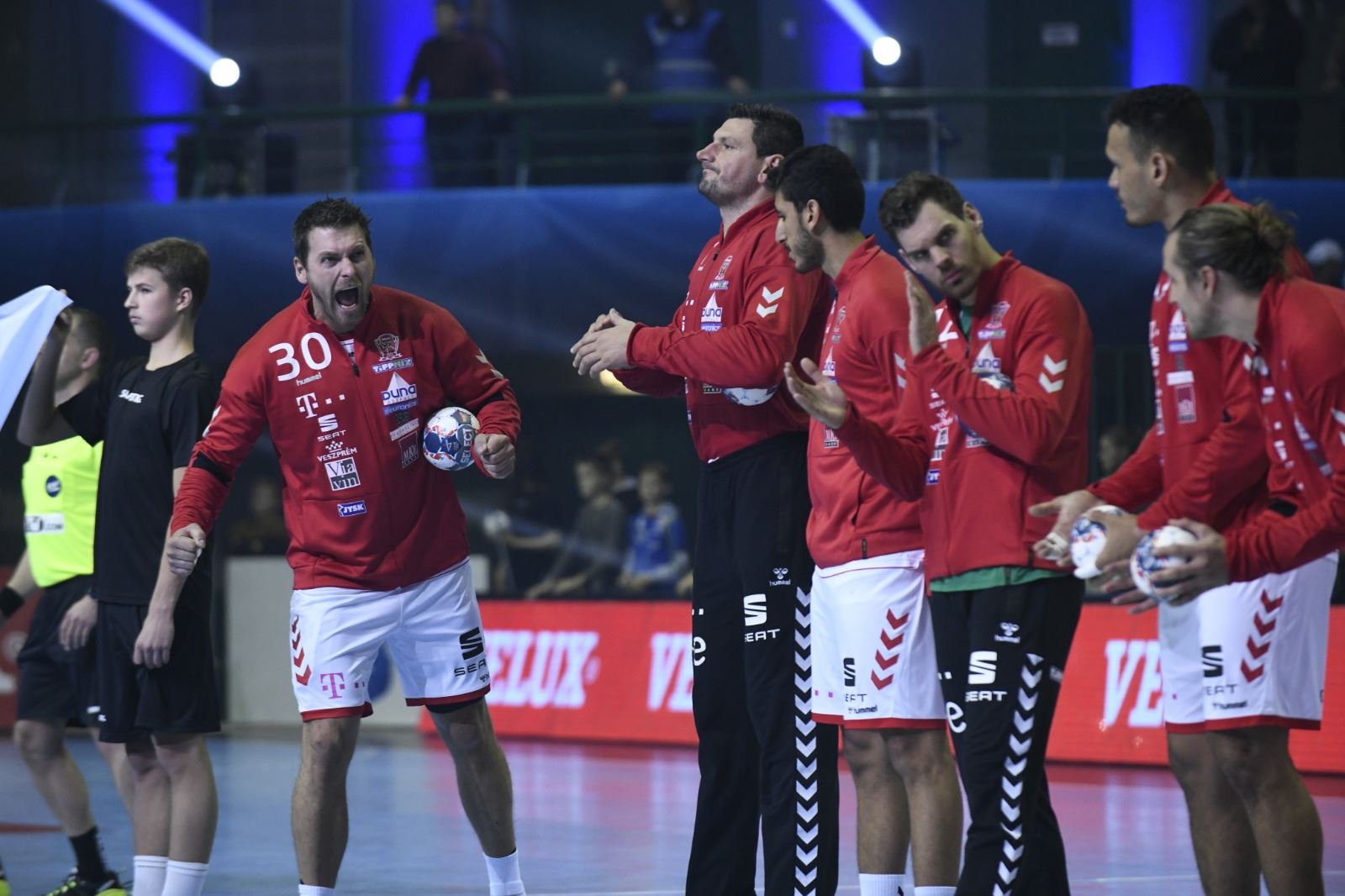 Raúl Alonso:
It is a long and tough week for us, we had a lot of matches with a lot of trip. Anyway, I have to pay respect for my players. We started well, we had a 5:2 lead with running and defending. We conceded fastbreak goals and eventually stopped defending. The last goal of Lauge was like the whole game, easy goals for Veszprém. They have good quality, one of the best in the world. Congratulations to them of the well deserved victory. Our goalkeepers were not so good today, but it should be in align with the defense. We had 17 missed shots, and with this, you have no chance against a team like them.
Vladislav Shumak:
I fully agree with our head coach. We are upset about the result, we tried to win but it was hard. I have to mention Vladimir Cupara, who deserved player of the match award fully. Our poor conversion of chances resulted easy counter attacks for our opponent.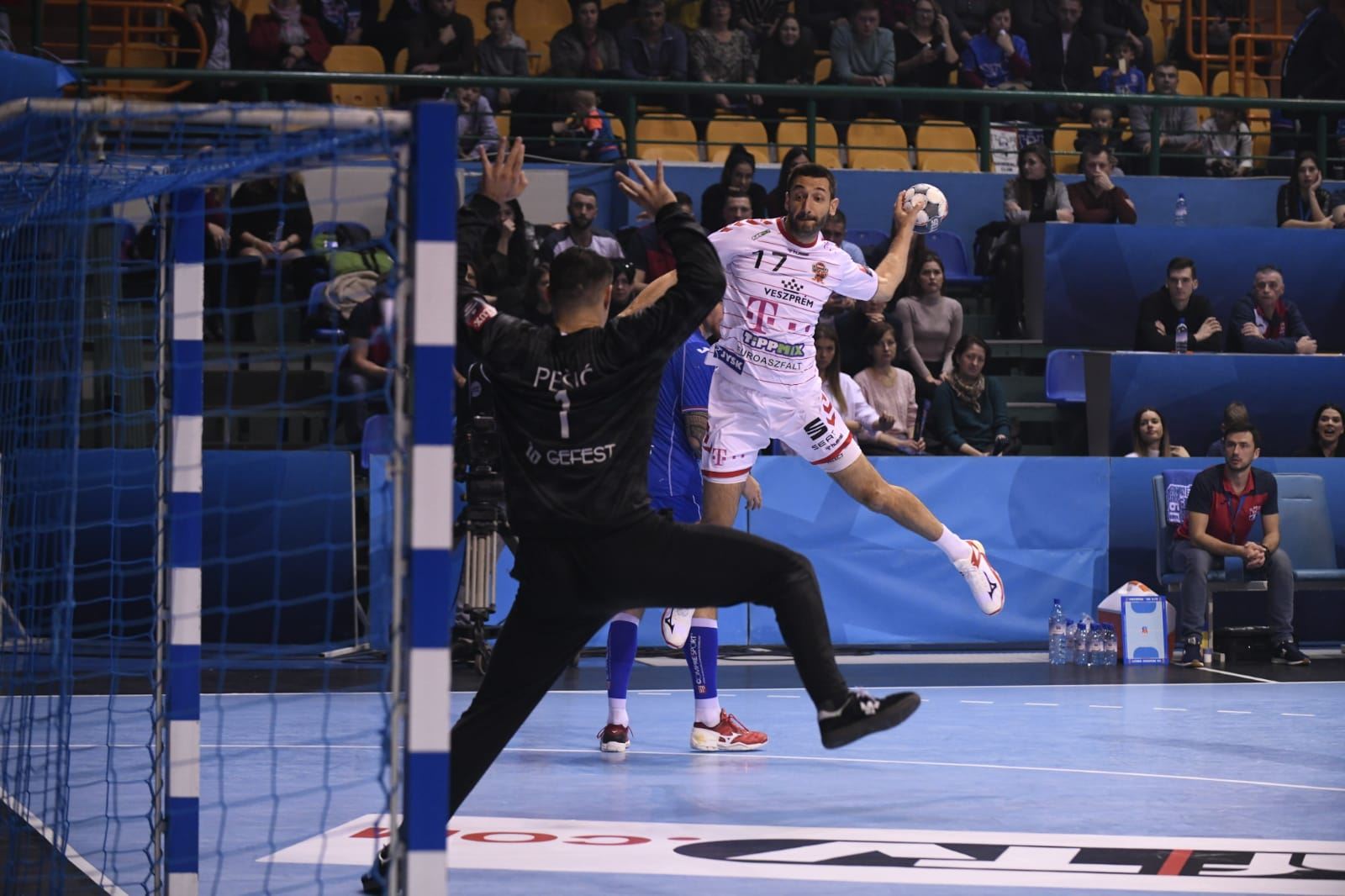 Photo: Dávid Vörös
Next match
Preparation games
Telekom Veszprém
Balatonfüredi KSE
Aug. 15. Saturday, 13:00
Last match
Preparation games
Telekom Veszprém
41
HE-DO B.Braun Gyöngyös
30
Aug. 08. Saturday, 13:00