2021. Apr. 01. Thursday, 21:09
Champions League
HC Vardar 1961 - Telekom Veszprém 27:41
HC Vardar 1961 – Telekom Veszprém 27:41 (11:21)

HC Vardar 1961: Ristovski, Cantegrel – Sevaljevic, Walczak 3, Jagurinovski, Stoilov 3, Dimitrioski 1, Georgievski 3, Dissinger 1, Jotic 4, Kalarash 2, Gadza 1, Cupic 8 (2), Taleski, Dibirov 1, Vekic

Telekom Veszprém: Corrales, Cupara – Manaskov 4, Yahia 7, Moraes 3, Tonnesen 3, Nilsson 2, Markussen 2, Ligetvári, Marguc 8 (6), Strlek 1, Blagotinsek, Shishkarev 2, Nenadic 3, Lékai 2, Borozan 3

Penalties: 3/2 and 6/6
Suspensions: 4 min. and 8 min.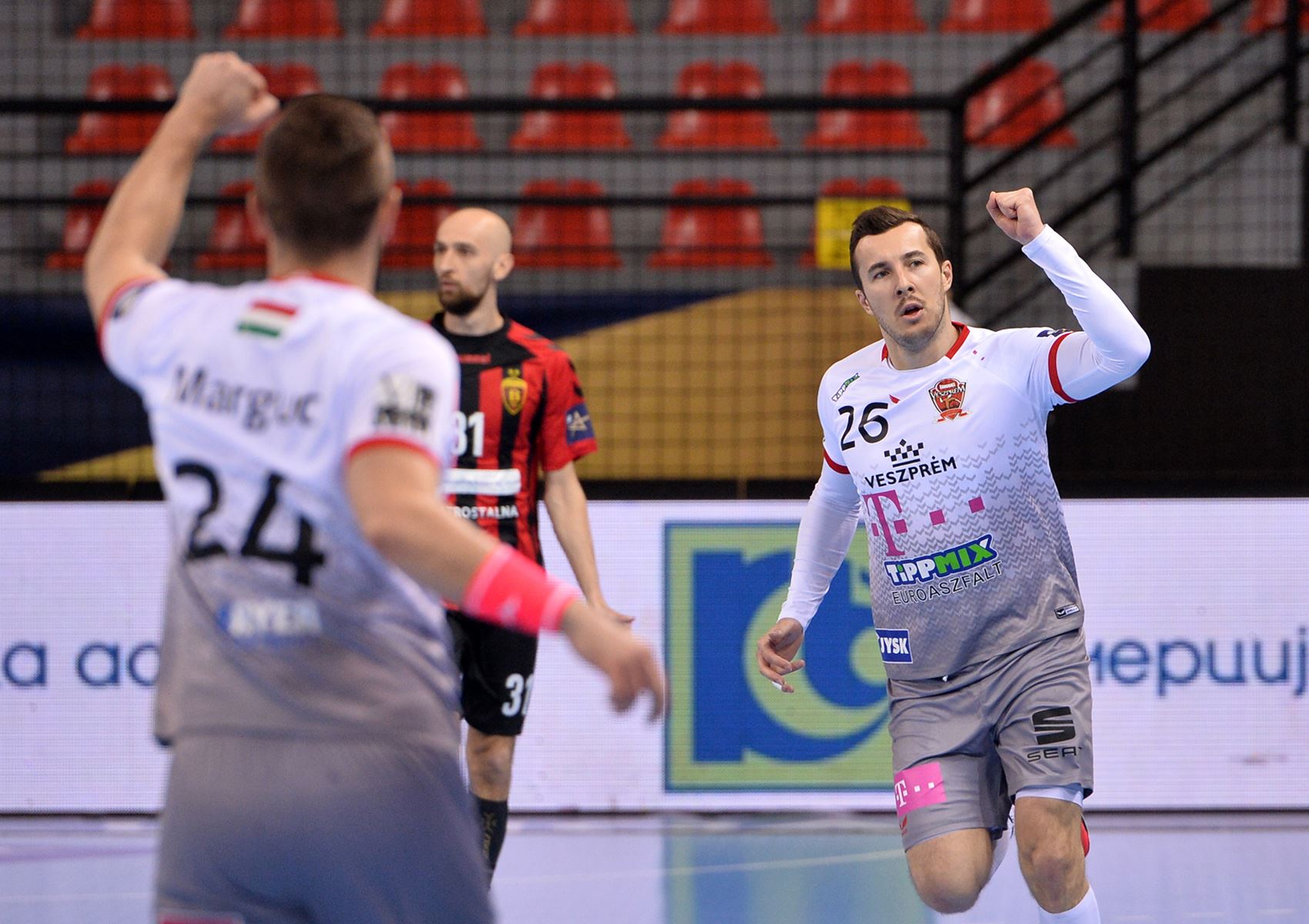 Telekom Veszprém started well against Vardar in the eigthfinal of the EHF Champions League in Skopje. The home players had a hard time finding Corrales' net, they only managed to do so three times in 10 minutes. Disregarding a few mistakes, the "Építők" were good in attack as well, they made a lot of clear chances. The standing in the 13th minute was 4:7. Vardar was unable to show any resistance in any part of the game, Alushovski called a time out in the 16th minute. The second half of the first period was mainly about Omar Yahia. He scored his 200th Veszprém goal, then added three more to that. The standing in the 25th minute, was 7:15, two minutes later it was 10 between. Veszprém had a comfortable lead of 11:21 in the break.

The first 10 minutes of the second period did not change the outlook of the game. Vardar was desperately trying to score, but their attacks drowned into unimagination. Veszprém on the contrary, expanded their lead after great offenses. As we got further into the game, the difference grew gradually, and Veszprém was up 21:37 already in the 53rd minute. The home team tried and tired, but there was a division difference between the parties. The "Építők" can feel themselves in the quarterfinals with one foot, as they beat the Macedonian champions confidently. The final result: Vardar – Veszprém 27:41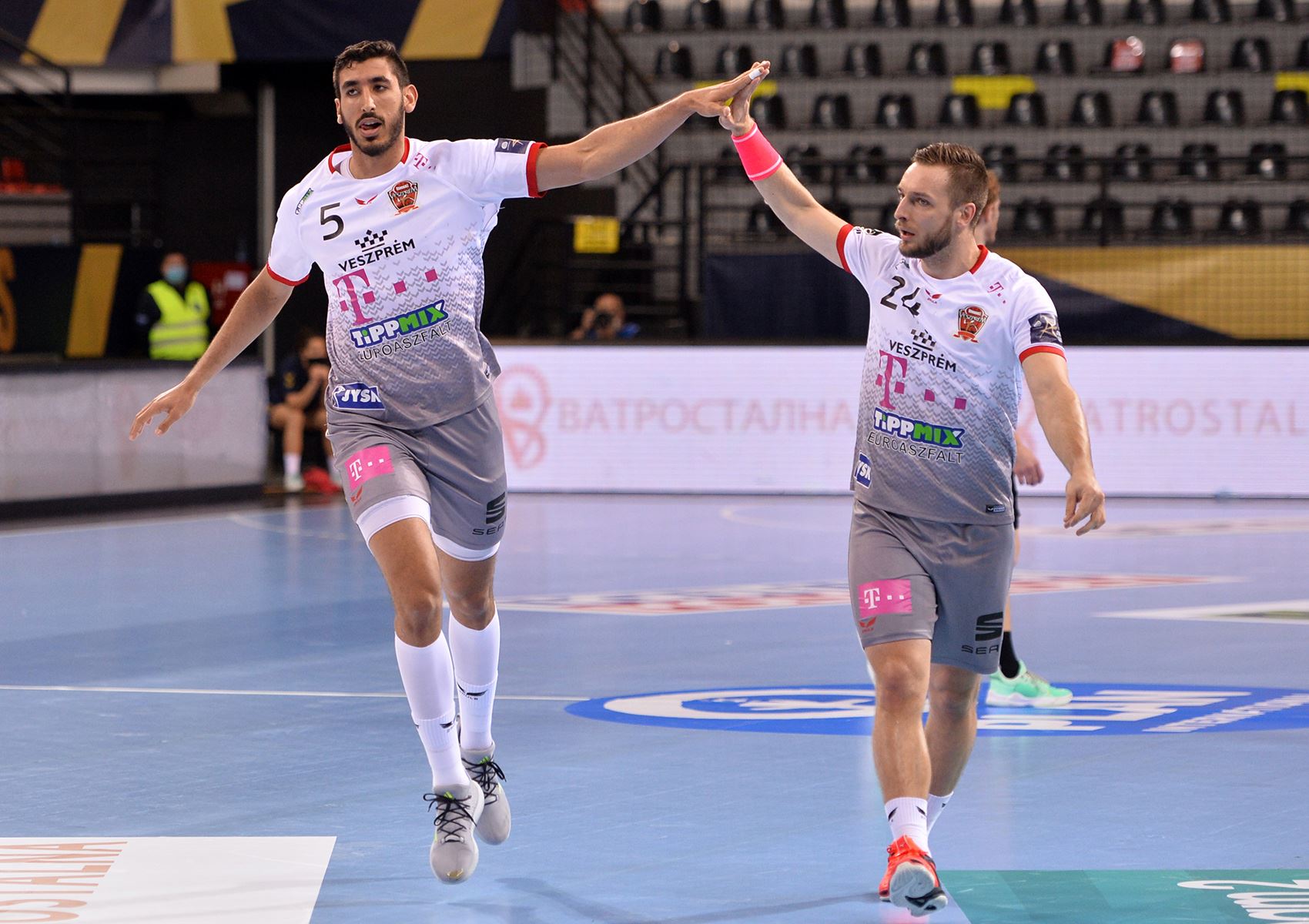 David Davis: We prepared the match the best we could. I was optimistic but I expected a different match. I am satisfied with the team because everyone was really serious. We started well and continued like that. Congratulations to my team for the whole week, not just this game, they worked well. We want to reach the Final4, so we will play every game like this.

Dejan Manaskov: Like coach said, we did not expect a game like today. We were much better the whole sixty minutes. We had a good defense and had opportunities to score fast breaks. I want to congratulate my teammates because this is a big step forward to our goals.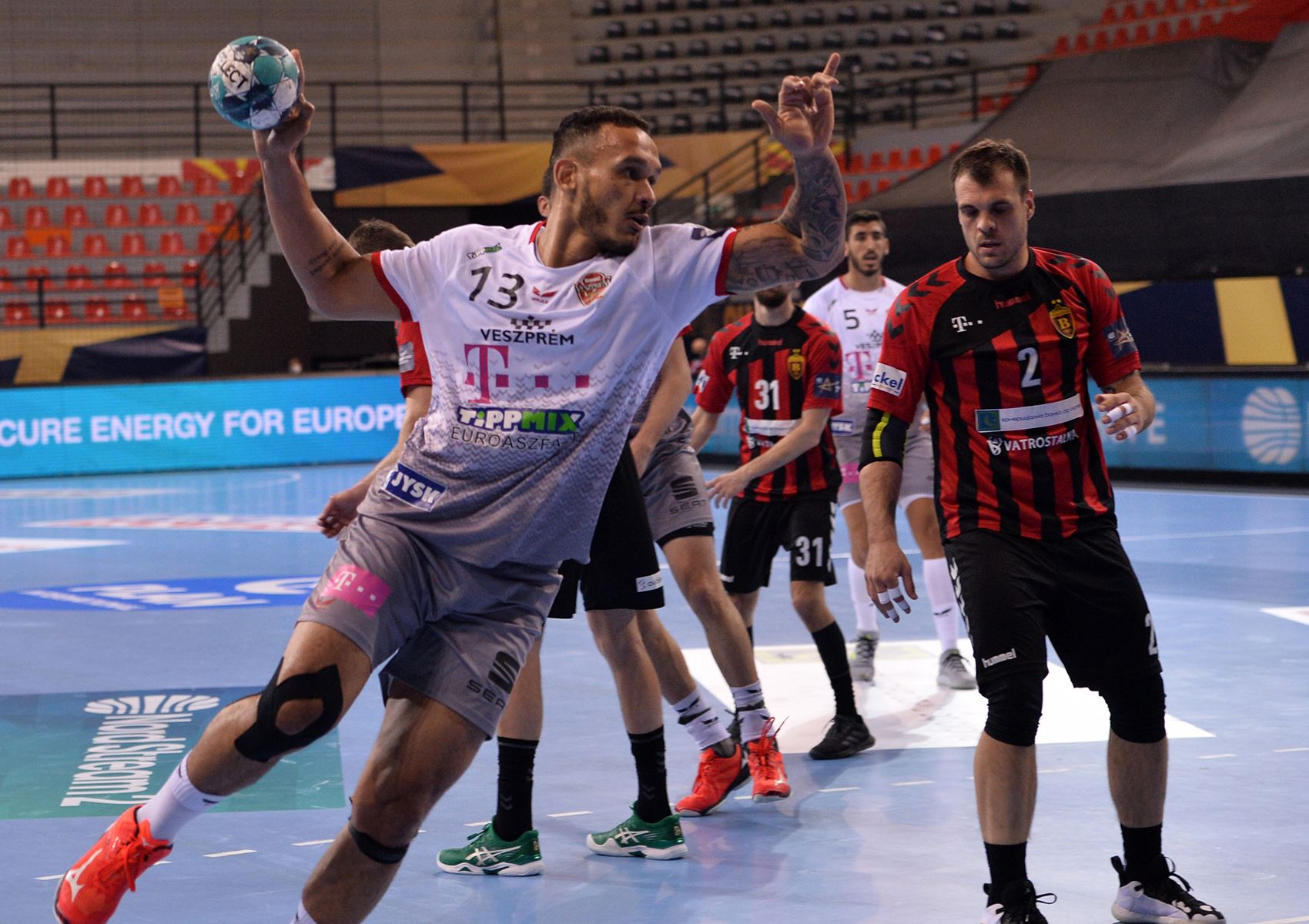 Stevche Alushovksi: I would like to congratulate Veszprém. We still have to play one more game against them. About the match, I have to say, we opened badly, and Veszprém scored many goals in a row. This is a big defeat for us, and disappointing for everyone. We have to analyze the game. We have one more match next week and we will play much better.

Josip Vekic: We opened badly, just as coach said. We made silly mistakes and they scored a lot of goals. It was hard to come back from that. Congratulations to Veszprém for the win.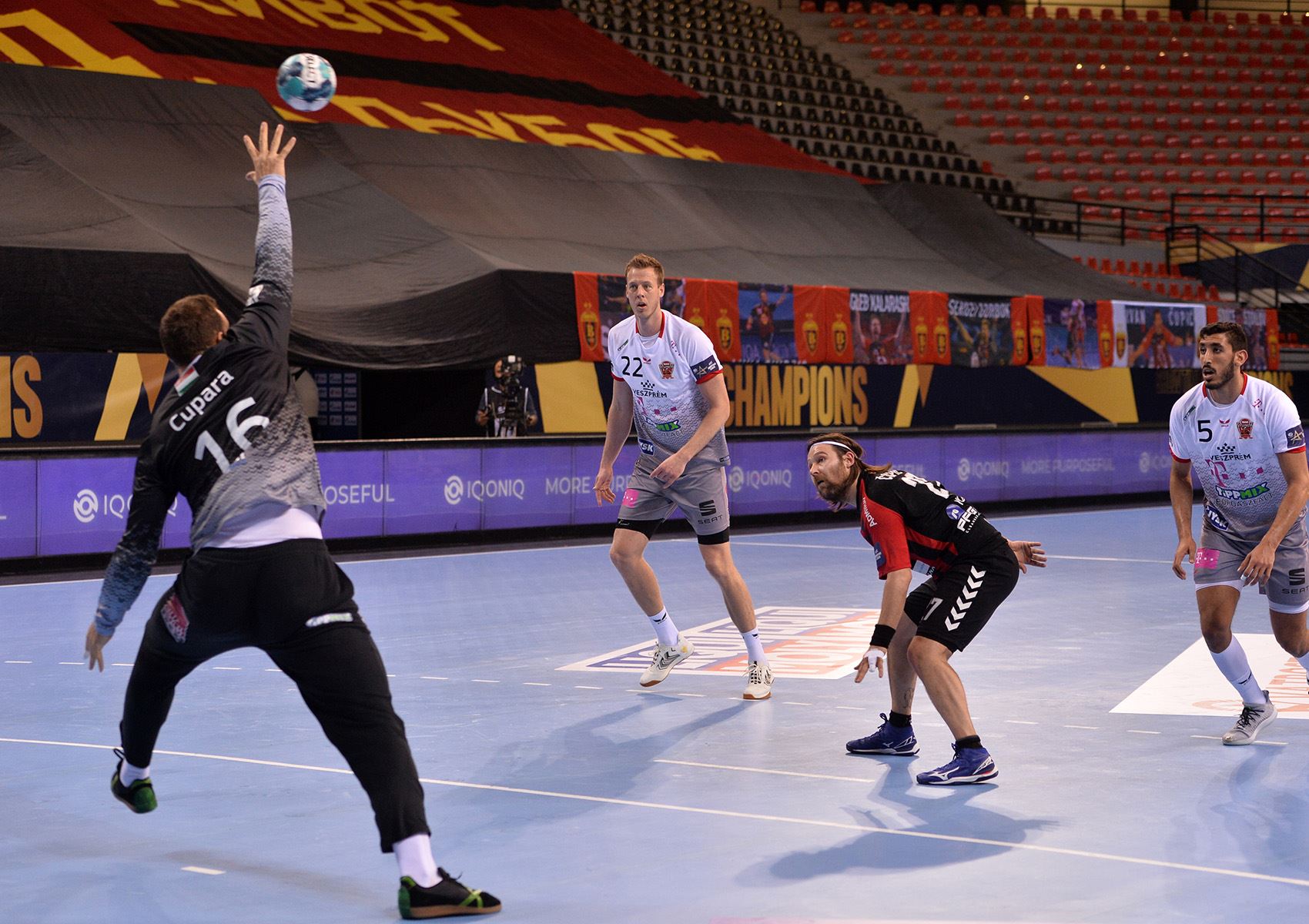 Photo: HC Vardar