2021. Aug. 02. Monday, 15:43
I will make my comeback, when I am ready, but once I am ready, I will play at a 100%."
Rasmus Lauge was injured last year in December, during the group phase against THW Kiel. After 8 months of surgeries, recovery, rehabilitation, physical therapy and a whole lot of individual strengthening exercises, he has made his return to squad trainings. Our Danish star, who never gives less than 100%, completed his entire rehabilitation process with incomparable will and determenation; with his work ethic and form inspiring legends on the corridors of our Arena.
In our interview, we touched on the holiday, the new season and as well as life outside of professional handball.

Rasmus, welcome back to Veszprém! The question that keeps us up at night is, when can you/will you return to action?

Thank you very much. This is a complicated question. I'm in a phase where it's no longer up to the team doctor or the rehabilitation staff, but rather it's up to me. When I feel ready and safe to make my comeback, I will. What's important is we have started pre-season, I have finally started working with the team; we'll see how my knee and my body responds to the trainings.
I know that I have to be patient and not rush anything! We have a very long season ahead of us, with so many matches in so many competetions. I will only play when I feel ready and that will be at 100% capacity.

How was your holiday?

My family and I had a calm, relaxing holiday, we've enjoyed every moment together. The whole time we were at home, in Denmark. Besides a lot of errands and duties that we had piled up, we spent the majority of our time with family and friends; for example we arranged exciting playdates for our children. For once, the weather was great in Denmark!
Upon returning to Hungary, we welcomed a number of guests in our home, my wives' two sisters and their families stayed with us, so we had a full house that week. Now it's only us, and we can continue on with our relaxed, everyday lives.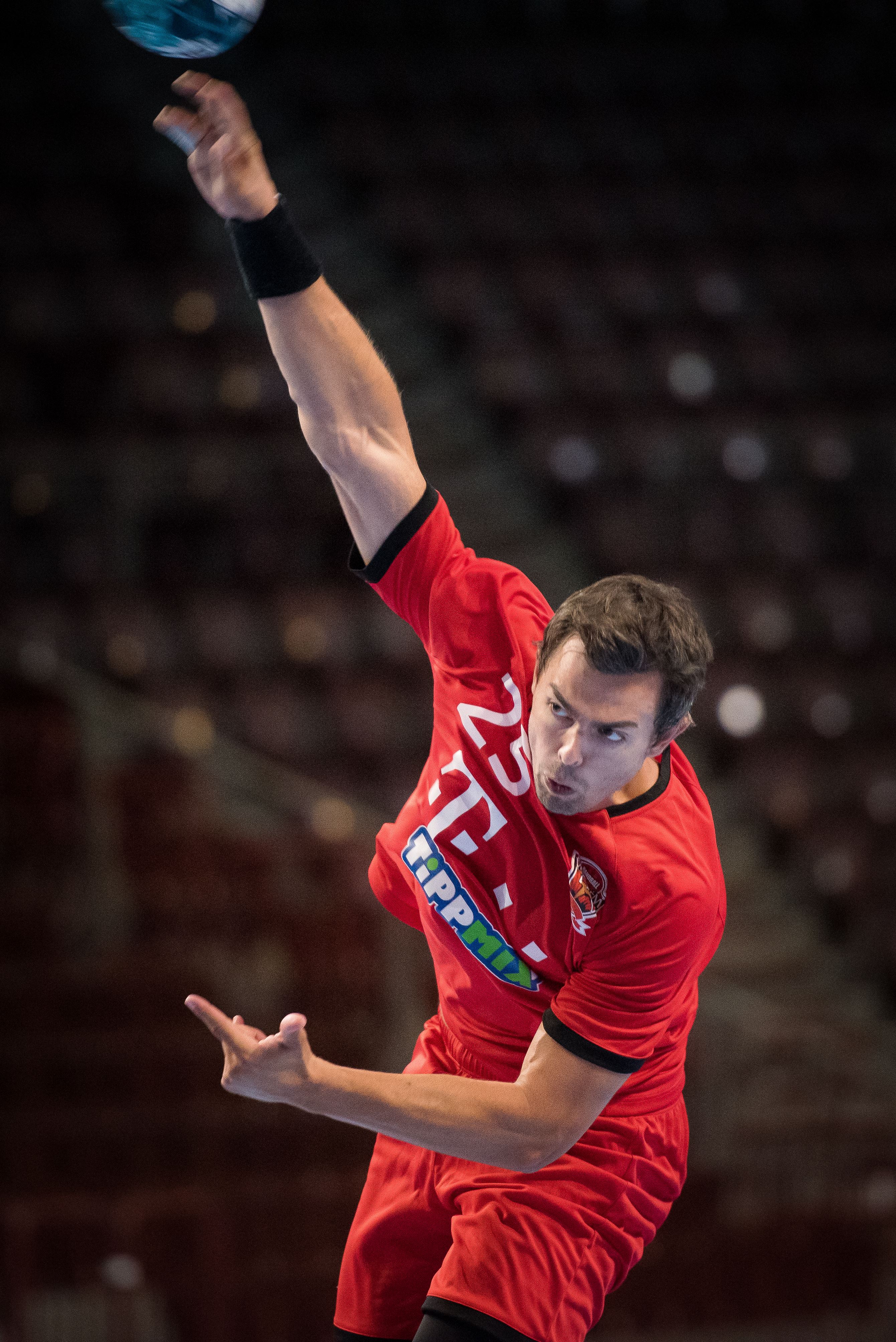 Personally speaking, how was Your holiday? Did you rest or were you preparing for the upcoming season?

I had one full week off, where I could rest and relax; besides that, I trained everyday to stay in shape and comeback as fit as I can. I promised myself, that I would come back stronger than I was before. I give 100% everyday, whether I am training, running or rehabilitating.

If you had to (now you will have to), how would you describe your personality?

This is always a diffcult question, to talk about yourself. Around the team, I try to lead by example and be a leader. Of course this is quite difficult to do, when you're injured for half a season. Now that I'm back and I'm training with the team, I want to, I try to be a leader, fight until the very end, be a good influence on my teammates and lead by example on and off the pitch.

How did you process last season's lack of success? I mean, how did you manage not being able to help the team?

I've had longer injuries before. This is one of the worst feelings for a sportsman. Being an outsider and only watching the game, that we all love to play, which is our life. I have been trying to turn this bad feeling around, and use it to motivate me. I want to come back stronger, to be able to help the team. It's difficult to put into words, how hard it is to watch important matches, moments from the stands or via TV. We play handball, to enjoy the sport and to win, but most importantly to win! This is why we are here, to win handball matches and trophies for the club, for the city, for our Fans!

What do you think about the upcoming season?

We are more motivated than ever and we're working very hard with the boys. If we can all stay healthy, if all players return from Tokyo injury-free and if we can develop a good chemistry with our new coaching duo, then we may look forward to a successful season. There were a lot of changes around the club, after last year's complicated season. We have to find our flow and chemistry as fast as we can.


What do you think about our new Head- and Assisting Coach?

Personally, I like them very much. When I was injured, I spent a lot of time in the gym where I constantly ran into Momo, we had many good conversations. He doesn't want to change anything drastically; he wants to carry on the system and the style of play, which has been native to Veszprém for years, complemented by his own personal touches.

Momo and Gulyi are extremely motivated. They brought a lot of new and positive energy into the dressing room. It's a completely new situation and challenge for them, as well as us. We have to listen to and learn from each other. This will be the key element in our dressing room and the pitch as well; for us to remain good men and teammates, to form a real bond and a real Team.

What are your goals?

First of all, I want to become 100% healthy again, to be able to help the team; however long that takes. Only when I've done that, will I start to focus on getting back to my very best, to a certain level. A high level which I know I am capable of playing at, consistently.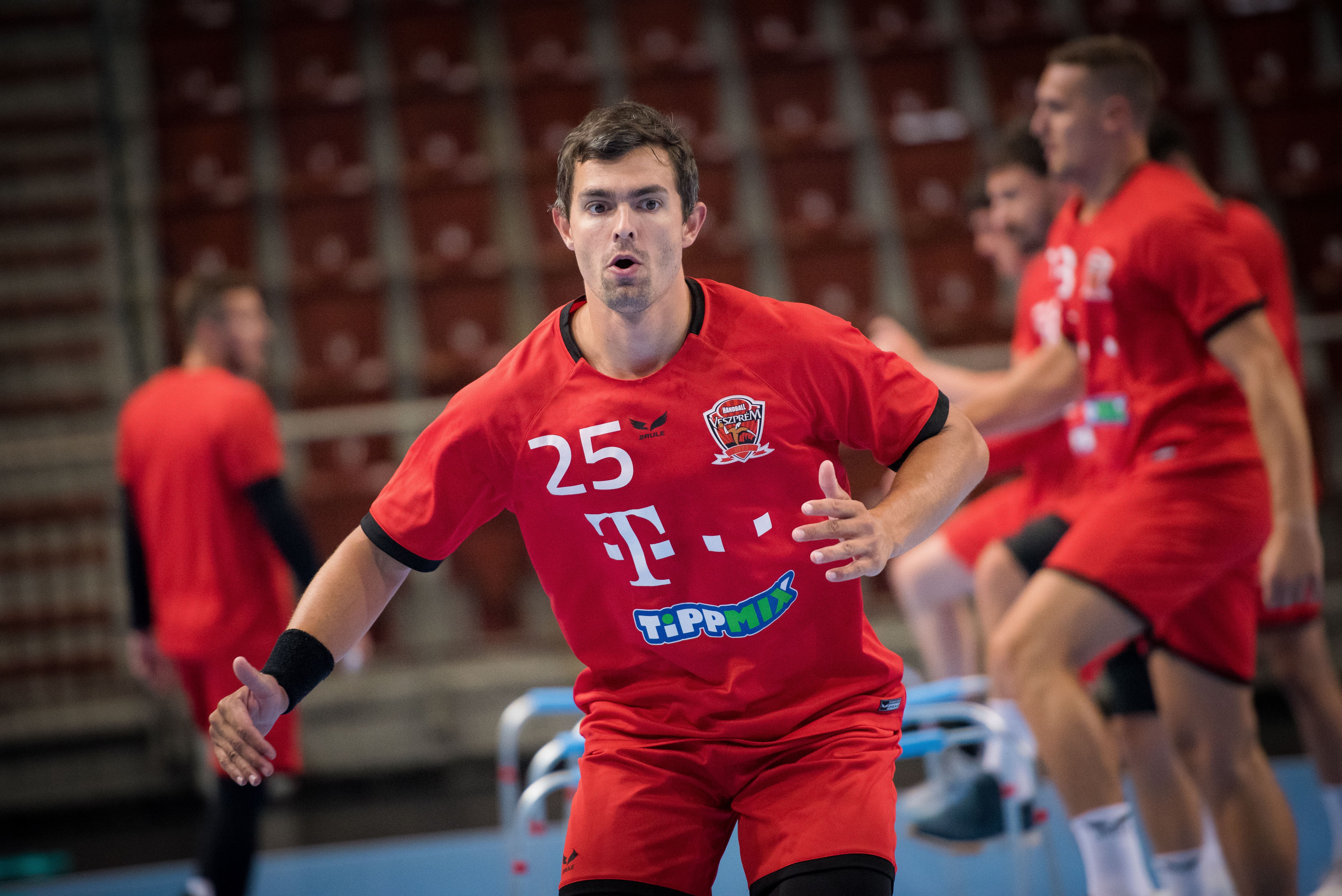 How are you finding life in Hungary?

My family and I are adore our relaxed, everyday life in Hungary. Right now, we're living in a small village near Balaton. As time goes on, we're loving it even more. During the pandemic, the whole family felt isolated and further away from our family back home, than we actually were. Now that life is getting back to normal and we have direct flights to Denmark once again, it's a lot easier.

People in our vicinity are very friendly, kind and helpful. The fans of the club are at a worldclass level, to say the least. They live and die for the club, together with us. Triumph and success is just as important for them as it is for us. I love this.

What do you do, when your focus isn't on handball?

I love to play golf, if I can manage the time. My father and a couple of my friends play this magnificent sport as well. For me, golf combines the two elements of sport which are dear to me, relaxation and concentration; however my blood is still boiling, even during golfing, due my determenation to win and my competitive spirit. Besides golf, I closely follow the NFL and NBA, especially the play-off phases.

What do you think about Denmark's chanches in the Olympics? What final fixture do you expect?

I think Denmark has a very good chance to win. Their quality and their team spirit make a great pairing. If I had to guess, I feel like France are pretty solid too. I wouldn't be surprised if, we saw an Olympics Final with Denmark against France.

Thank you Rale! We hope you reach your goals for this season and we can see you at 100% as soon as possible.
Next match
Champions League
Lomza Vive Kielce
Telekom Veszprém
Sep. 23. Thursday, 18:45
Last match
Hungarian league
FTC
27
Telekom Veszprém
30
Sep. 18. Saturday, 18:00