2020. Apr. 20. Monday, 17:57
General news
Interview with Carlos Perez
Last week, the Fans voted on the best players of Veszprém's 43 years of history, position by position. In left back, the 14 times Hungarian champion, 13 times Hungarian Cup winner and Champions League finalist, furthermore Cup Winners' Cup winner Carlos Perez came out on top. We continued our interview series with him.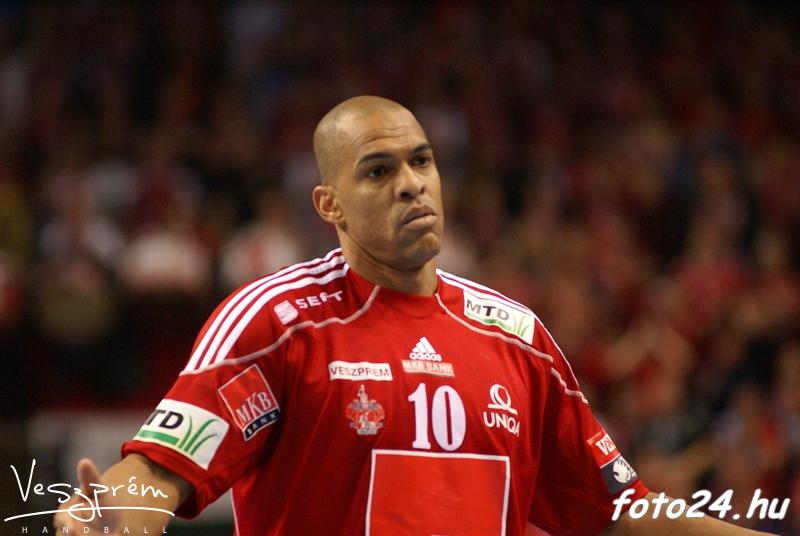 You were voted into the 43 years All-Star team of Veszprém. What did you feel when the results were published?
I think it is a huge honor that I could get into this team. Unfortunately my daughter was not able to see my games for a long time, and she was really proud of me, that the Veszprém Fans love me so much after such a long time. I am really happy, and thank you.
You came from Cuba in 1997, with some of your fellow countrymen. How did you feel yourself in the first few months, with all the new things around you?
The first month I spent here was really hard, especially because of the foreign language and the cold weather. I was a bit nervous and it was visible on my performance as well. I was playing in a professional league, where I had to perform on that level as well. I was a little bit confused. This whole thing was new to me, and a bit strange as well. One day, I decided to not let my head play, and started doing handball from my heart.
You played in Veszprém for 15 years. What is your favorite memory from this period?
There are a lot of things I like to remember. One of them is a championship game against Dunaújváros, where I scored the winning goal and with which we won the league. I was glad to be able to help my team this way. The second most memorable thing for me is when won the Cup Winners' Cup. I was extremely proud to have won my first European Cup. We won a lot of championships, but these two memories stand out for me.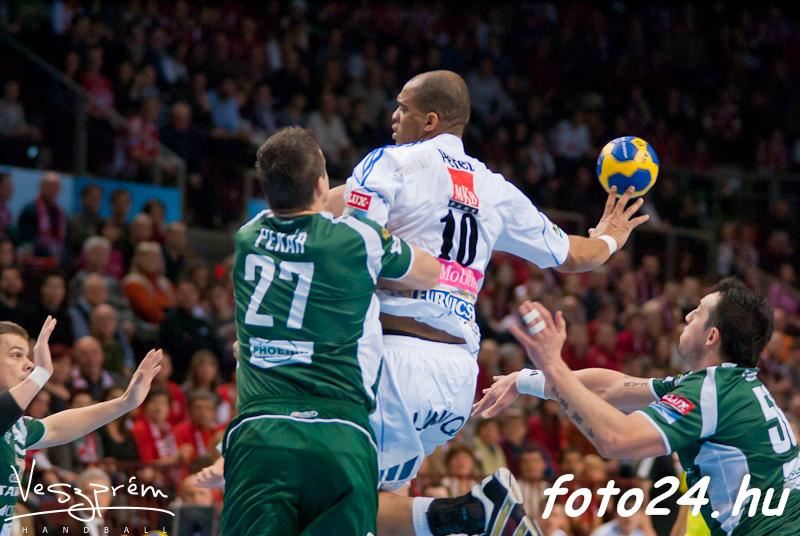 Besides the success, there must have been bitter moments also. Are there things you cannot recall happily?
One of my worst memories, is a Champions League quarterfinal against Ademar León. I had the same chance that I had against Dunaújváros, but this time, I was not there completely with my head as much as I should have been. I was not concentrated enough and hit the goalkeeper. It was a bit faulty shot and the referee did not call anything.
You work at the first team now, alongside David Davis. Can you tell us a bit more about your role?
I am a happy man, because I do what I love. When David came here, I helped him a lot of things. I tried to be useful with my experience. There are a lot of tasks, especially in a game, when I am in charge of the changes, who replaces whom in defense and attack. I help the team with small details, like last time, I showed some things to Vuko Borozan. I help the work of David, and he helps mine. I like doing what I am doing, and be there for the team when I am needed.
What is your message to Veszprém Fans?
I would like to thank them for how they received me in Veszprém way back. It meant a huge help in the integration. It is really positive, when they still stop me on the streets to say a few good words. Let's go Veszprém!