2020. Apr. 21. Tuesday, 16:28
General news
Interview with József Éles
Last week, the Fans voted on the best players of Veszprém's 43 years of history, position by position. In center back, the 10 times Hungarian champion and Hungarian Cup winner, Champions League finalist, furthermore Cup Winners' Cup winner József Éles came out on top. We continued our interview series with him.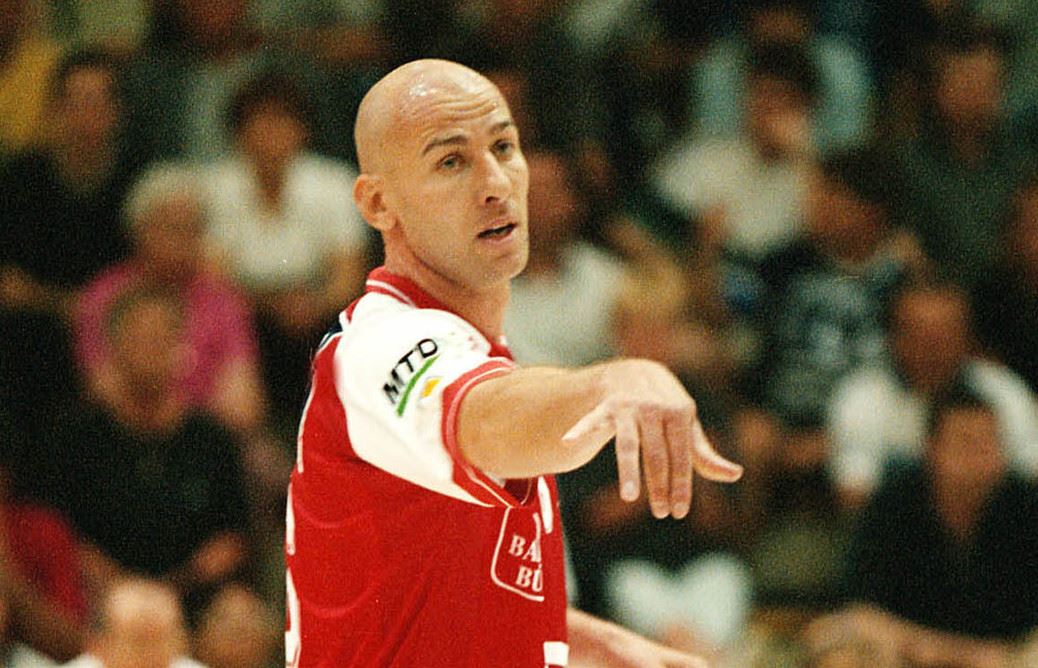 You were voted into the 43 years All-Star team of Veszprém. What did you feel when the results were published?
With a poll like this, I can say it is a great destination. To be in the company of these kind of players is a real honor for me. Thank to everyone who voted, and even had the chance to see me play back then.
You played in Veszprém for 13 years. What is your favorite memory from this period?
I cannot highlight years, because playing handball in Veszprém is a great achievement, and appreciative. I am grateful for Csaba Hajnal, whose diligent work made me come down to the Bakony, which I never would have done by myself as a kid from Budapest. It proved to be the best decision of my life. One of the most favorite moments is when we won the Cup Winners' Cup against Milbertshofen, the other being beating Barcelona at home by ten goals, who were a top team even back then. I can still see the Fans going crazy. Every game in Veszprém jersey was a great experience because we always played in front of a full hall. A brotherhood formed, in which I loved to play.
Besides the success, there must have been bitter moments also. Are there things you cannot recall happily?
All games lost are a bitter memory. Especially, when we could have won our second Cup Winners' Cup, winning it the year before. We lost with a few goals in away, then at home we barely won, which was not enough. It was a hurtful loss, because there were periods in the game when we were up to win. The most bitter memory, however, is when we lost the Champions League final against Magdeburg, by missing a lot of penalties, only gaining two or three goals advantage for the second leg in Germany, and we lost by four, and missed the chance of winning the CL trophy. There was a game, when Barcelona came to Veszprém, in front of spectators, who were hanging from the chandelier, then we performed so bad, that made me embarrassed a lot, while Barca beat us easily. It is part of sport, you cannot win every game. Fortunately, there are more good memories, then negative ones.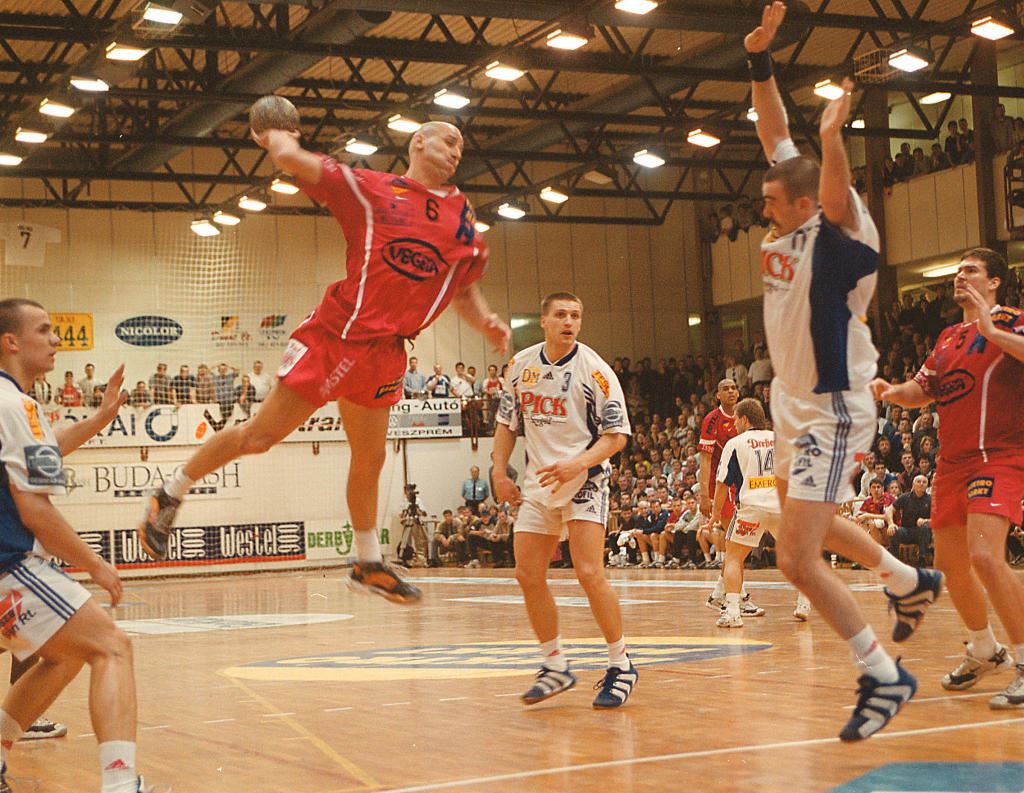 You are leading the Club's All-Time scoring list with 2548 goals. Do you think there will ever be anyone who can beat this record, or is the name József Éles will be up in the first spot forever?
I say, records are for breaking them. I do not know if there will ever be anyone who is as faithful to Veszprém as I was. I loved playing here, and never wanted to leave, although I had offers back then. I loved the city, the Fans, and when they stopped me in the city after a winning game. This kind of love is something I think I would have never felt anywhere else in the world. I do not know if there are any people faithful to their clubs, and could spend so much time here to be dangerous to the record. I was 21 when I came here, and left at 33 or 34 when I left. It hard to find someone who can stay for tens of years at one team. I want to record breaker to be Hungarian!
There were some debates in the comment section, because you achieved a spot in the dream team as a center back, but a lot of people think of you as a left back. What would you say, in which position did you play, which one is closer to your heart?
I achieved most of my successes as a left back. It was the position I loved to play in, regardless that I loved being a center back as well. The closest to my heart is definitely left back!
What is your message to Veszprém Fans?
I wish I could have played in a Veszprém Arena in front of such Supporters. There is nothing bitter in me about that, because we played in full halls also. Keep on being strong, because I think Veszprém will soon win the Champions League and we will be able to celebrate together, the thing that everyone is waiting for. Also, we are trying to put a young team together, with which we could give a full day of program to Veszprém. Before the world-class Telekom, youngsters from Veszprém could be able to play.