2013. Apr. 12. Friday, 14:40
It is too early to talk about Szeged
7méteres: You take part in the Hungarian Cup semi-finals and finals. What do you expect from the weekend?
Carlos Ortega: I expect very balanced matches, but a club like Veszprem always has to step onto the field to win all the games. And in order to do this, it is necessary to give everything into it.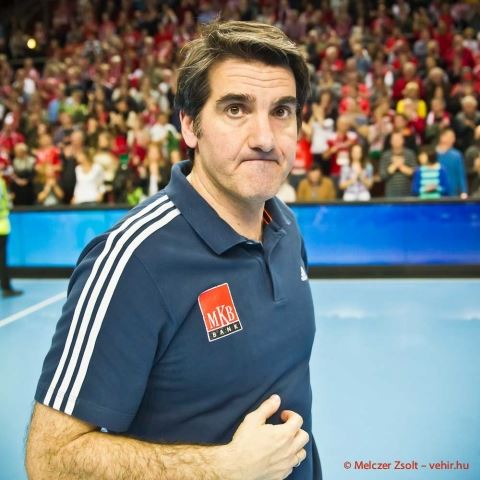 7méteres.com: You can achieve your first trophy as coach. Is there a special motivation in you because of it?
Carlos Ortega: I prepare for every match with the same motivation. Everyone needs to do so, because it will lead to victories, championship-titles, whether on the first or even the tenth.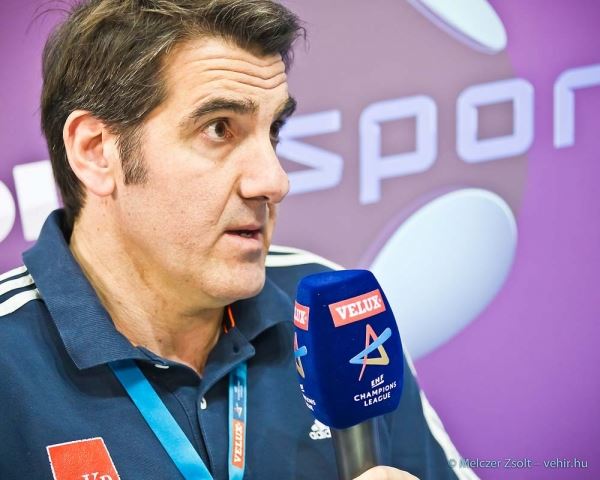 7méteres.com: Do you think, Szeged will have a chance to tighten Veszprem?
Carlos Ortega: On the other branch Szeged has the clear chance for the finals. We have a more difficult opponent, but it is true that we managed to beat them smoothly in the regular season of the championship. But they produce a very good season so it won't be an easy task against them for us. If we manage to beat Csurgó on Saturday, then we can talk about Szeged.
7méteres.com: How about your injured players –we think about László Nagy and Marco Oneto mainly. Can they play in the weekend?
Carlos Ortega: I think that we can step onto the field with the full contingent, and this did not occur so much time in this season. We have some players who have some smaller and bigger problems, but it is natural in the sport. Marco has been doing the trainings with the team for a week, László has some complaint with his groin, but we hope that he can play. There are 7 weeks from this season and we, coach, hope for the sacrifice of the players.
 Translated by Gergő Aranyi
Next match
Champions League
Dinamo Bukarest
Telekom Veszprém
Oct. 28. Thursday, 18:45
Last match
Hungarian league
Telekom Veszprém
36
Balatonfüredi KSE
29
Oct. 24. Sunday, 17:30