2014. Dec. 05. Friday, 20:59
Löwen – Veszprém pregame statements
The MKB-MVM Veszprém is preparing for one of the hardest matches of this season.
We made an interview before the match with the two coaches, the playmaker and the captain returning after an injury.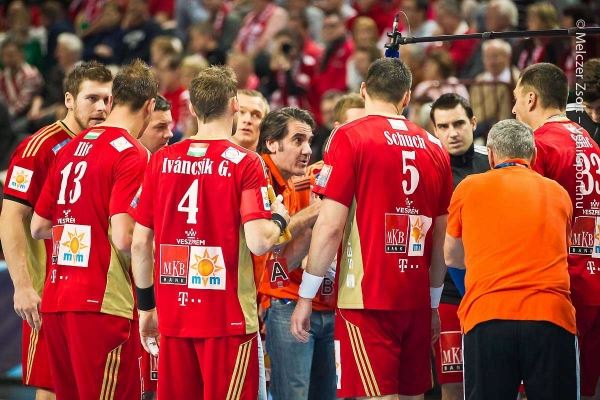 Carlos Ortega head coach:
It will be a very difficult game because the Löwen will do everything for the second position in the group and if they want to have it they have to win this Saturday. They have a very good team especially in fast breaks so we mustn't give them easy balls because then we can get in a difficult situation. The difference of this match comparing to the previous one of the two teams is that since then the new players could integrated into their teams. For the Löwen it will be an advantage playing at home in front of their fans. We have to try hard to play our own game like on the first match. In my opinion it increases our chances that Niklas Landin is not saving very well recently. But of course in the case of such a world-class player like him it would not be a surprise if he would perform wonders again. It is also very encouraging that Laszlo Nagy trains with the team again he has been doing a full value work since Tuesday and will certainly play for a while on Saturday.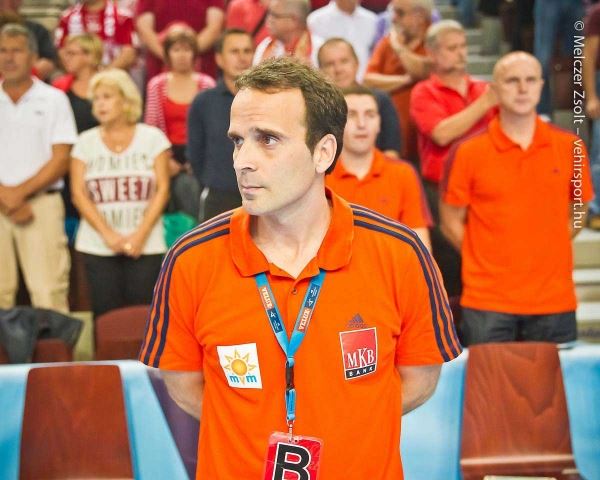 Xavi Sabaté assistant coach:
The Löwen will be somewhat stronger than it was on the match in Veszprém because at that time many of their players were not able to participate. Moreover they will be more determined than they were on the previous match. If they don't win now actually they have to say goodbye their second place in the group. This match will be like a final for them. Their biggest weapons are the goals scored after fast breaks. We can defend against this by trying to finish our actions accurately and we don't shoot the balls from a difficult position because after the goalkeeper's save with a fast pass they can start run. It will be a very difficult match but we have all the chance to win.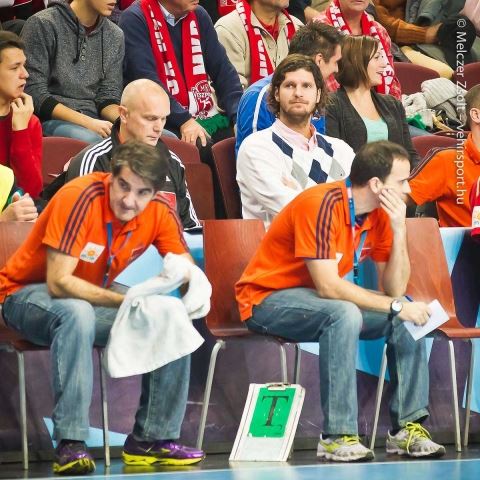 László Nagy team captain:
I am glad that after seven weeks out I can train with the guys again. Fortunately I do not feel pain. It seems that my injury has fully recovered and during the play I have no fear of being injured again. I do not worry about my leg. It was a little bit difficult to rejoin to the team. Sometimes I didn't feel the accordance with the others but it is getting better with every practice. We will play against Löwen and I will try to do everything to help my team. On Saturday we will have a very hard match but we would like to gather score or scores in Mannheim. We will fight with maximum effort.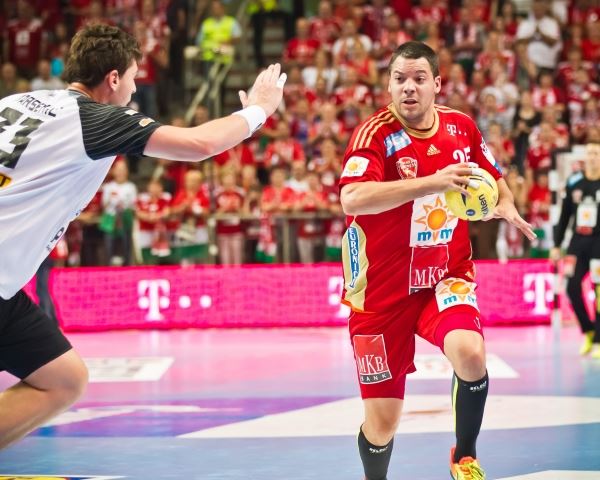 Chema Rodriguez playmaker:
This match will be the grandest match for us in this season since we will play against one of the best teams of the German championship. Furthermore the Rhein-Neckar Löwen is very strong at home especially and that's why I expect a very difficult match. I think that the team is in a good form we managed to win both of our matches against Vardar which is a huge thing. Especially our victory in Skopje is important because it will be very hard for the other teams to win there. For us it is enough to win only one of the three upcoming CL matches in order to achieve the first place in the group so it is quite encouraging for us.
Photos: Zsolt Melczer
Next match
Champions League
Dinamo Bukarest
Telekom Veszprém
Oct. 28. Thursday, 18:45
Last match
Hungarian league
Telekom Veszprém
36
Balatonfüredi KSE
29
Oct. 24. Sunday, 17:30