2021. Aug. 13. Friday, 15:00
Practice match
Match announcement: Balatonfüred – Telekom Veszprém – Practice Match
In the season's first match, we're playing against Balatonfüred at 11AM on Saturday. Fans are welcome to attend, to watch the game live, in Balatonfüred.
In last season's Hungarian K&H League, Balatonfüred clinched an impressive 4th place, which granted them entry to the international stage, in the EHF Cup. In the Hungarian Cup, Balatonfüred finished in 3rd place. They played against our very own Telekom Veszprém in the semi-final on April 11. Last time we played Balatonfüred, it was a relatively close match-up on April 17, in the Hungarian Championship's 20th round. That game ended 26-31 in favour of the visitors, Telekom Veszprém. Manuel Strlek scored an impressive 9 goals, claiming the Man of the Match Award.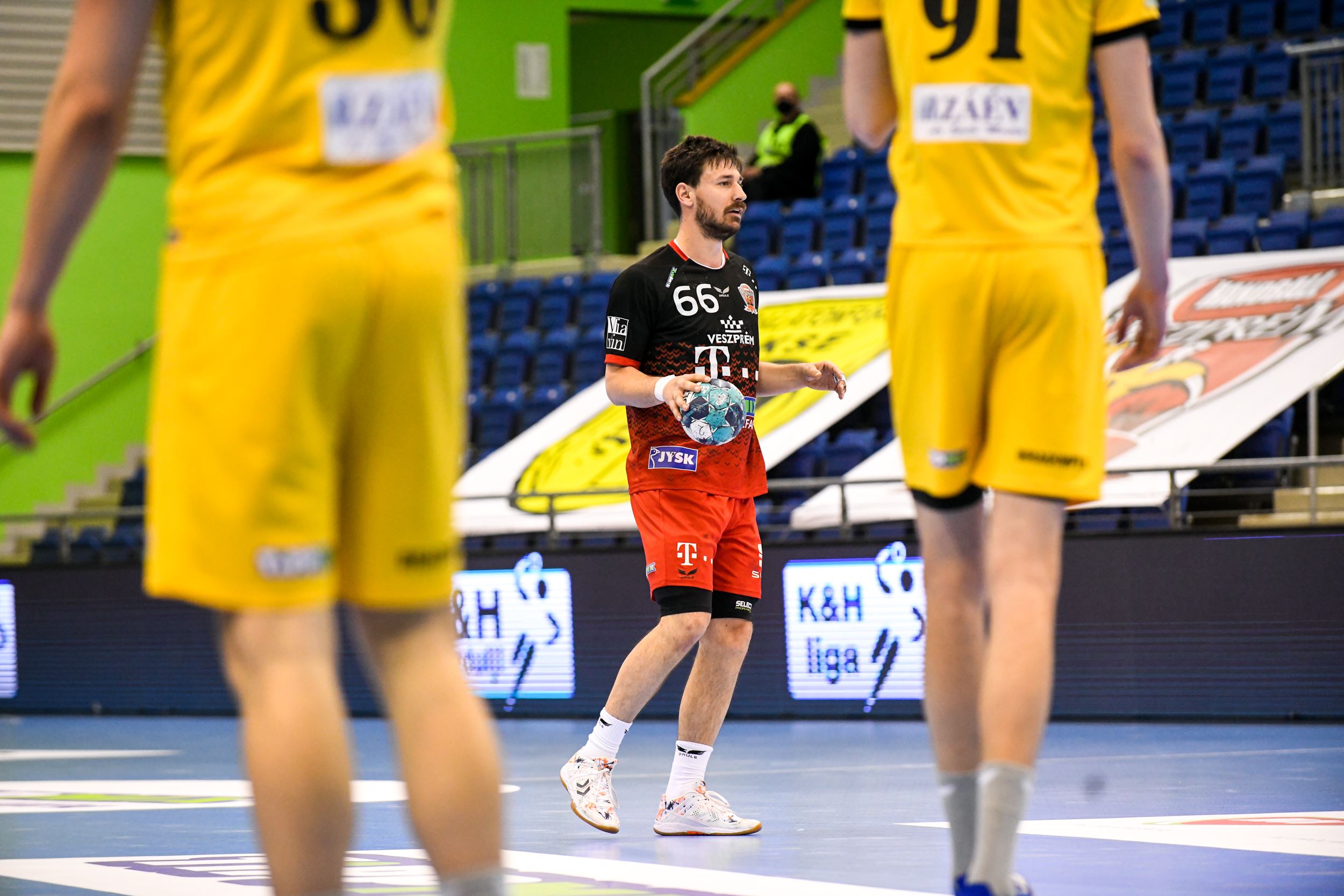 The backbone of Balatonfüred KSE consists of experienced national-team players, creating a very dynamic blend with their up-and-coming academy players. The best goal scorers and last season's top 3 scorers of Balatonfüred, were Balázs Szöllősi, Topic Petar and Malinovic Dejan, who still are integral parts of the team's core. Balatonfüred have already played their first game of the new season. On August 5 they played a 3x30-minute practice match against Komló. They won the first 60 minutes 22-27 and in the last 30-minute period, they won 12-14 while granting adequate game time for all their youngsters. On Wednesday, they played a rather competitive practice match against Csurgó and they won 25-23.
Tomorrow's team sheet will only include the players who participated in the training camp in Győr. The rest of the squad who featured in the Olympic Tournament will join the squad next Monday on August 16, as well as two of our young players, Lukács Péter and Zoran Ilic who featured in the Youth European Championship.
Furthermore, it is quite possible that additional young players from the Balaton Felvidéki Handball Academy will feature and get gametime in the fixture against Balatonfüred tomorrow, namely Dávid Nkousa, Bence Dobi, Tas Szabó, and Krisztián Mikler.
The pre-season program of Telekom Veszprém continues on August 18, away at Tatabánya against Grundfos Tatabánya, behind closed doors. Two SEHA League quarter-final games will follow in August against RK NEXE. Ending our pre-season period, is one last practice match, against THW Kiel; at home in our very own Veszprém Arena, in front of our beloved Fans.

Hajrá Veszprém!

Next match
Champions League
Dinamo Bukarest
Telekom Veszprém
Oct. 28. Thursday, 18:45
Last match
Hungarian league
Telekom Veszprém
36
Balatonfüredi KSE
29
Oct. 24. Sunday, 17:30