2021. Sep. 04. Saturday, 10:34
seha
Match preview: PPD Zagreb – Telekom Veszprém
Our opponent in the SEHA-GAZPROM League Final will be the PPD Zagreb after they won their semi-final against Meshkov Brest.

For the fourth time after 2013, 2018 and 2019, PPD Zagreb have made it to the final of the SEHA - Gazprom League – this time after a real thriller. After losing the 2020 Semi-Final against Vardar 1961 in penalty shootout, this year, Zagreb secured the win against Meshkov Brest. After 14 penalties, Ivan Cupic scored the final goal for the 38:37. At the end of the first 60 minutes the result was a 32:32 draw, after Dmitrii Santalov had scored the equalizer with the final buzzer.

Best scorers in a real thriller were Mikita Vailupau with nine strikes for Meshkov and Cupic with ten goals for Zagreb. Youngster Filip Vistorop was another PPD's hero by eight goals in the regular time. Zagreb's opponent in the final will be decided in the second semi between Telekom Veszprem and Motor Zaporozhye.

Since 2013, PPD Zagreb had been part of all SEHA – Gazprom League Final 4 tournaments.

Zagreb replaced Vardar 1961 and will play their tenth Final 4. That will leave them as the only team now with ten participations at the pinnacle event. Zagreb had originally missed the final tournament by an aggregate Quarter-Final defeat against Vardar, but after the decision of the SEHA – Gazprom League Executive Committee, the Skopje-based team not be eligible to play at Zadar.

Zagreb had won the trophy in 2013 and additionally were finalists in 2018 and 2019 (losing twice against Vardar)

Zagreb has new coache: Ivica Obrvan became PPD coach in February 2021 as successor of Vlado Sola. PPD signed some big names, including Filip Ivic, Sandro Obranovic and Jakov Gojun, who returned to the Croatian capital, or three-time CL winner Ivan Cupic and current European League winner Zeljko Musa.

The last time we played against Zagreb in Champions League, on the 25th of February. We won the match 35-28 in Zagreb, our best scorers were Nilsson and Mahé with 6-6 goal.

Telekom Veszprém played last time against Motor Zaporozhye in the semi-final, we won 36-29, as we made it to the final.
(seha-liga.com)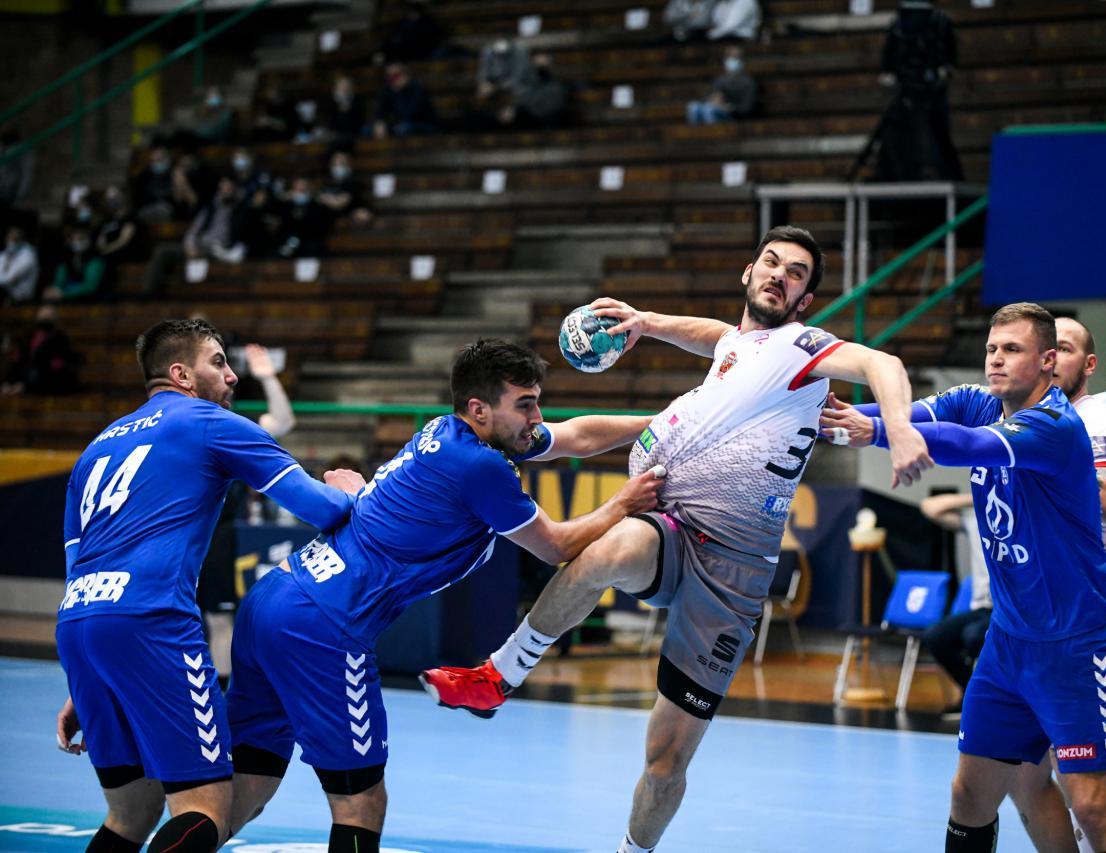 Next match
Champions League
Dinamo Bukarest
Telekom Veszprém
Oct. 28. Thursday, 18:45
Last match
Hungarian league
Telekom Veszprém
36
Balatonfüredi KSE
29
Oct. 24. Sunday, 17:30