2014. Nov. 23. Sunday, 11:46
MKB-MVM Veszprém KC - HC Vardar Skopje 32:24
MKB-MVM Veszprém KC - HC Vardar Skopje 32:24 (16:10)
MKB-MVM Veszprém KC: Mikler, Alilovic - Gulyás 1, Iváncsik 2, Schuch 1, Ruesga 3, Ilic 8 (1), Nilsson 1, Zeitz 7, Ugalde 2, Marguc, Chema 3, Terzic 1, Sulic 3.
HC Vardar Skopje: Sterbik, Angelov - Lackovic, Brumen 2, Pribak 4, Terzic, Toskic, Markovic, Karacic 2 (1), Dujshebaev 4, Abutovic, Lazarov 3 (1), Rastvortsev, Dibirov 4 (2), Shiskarev 2, Chipurin 2.
Penalties: 2/1 and 5/4 (given/goal)
Suspension: 10 minutes and 4 minutes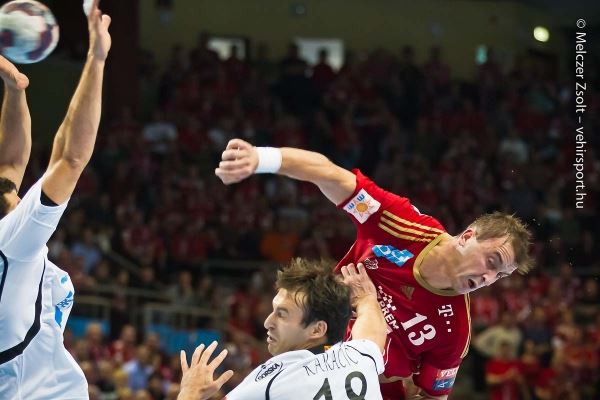 Raul Gonzales: Congratulations Veszprém. We had several problems in the attack but the Veszprém was very good also in defense and attacks. They provided an outstanding performance in the first half. Their goalkeeper defended fantastic. Unfortunately we couldn't play on the level we normally play.
Alex Dujshebaev: I congratulate the Veszprém, they played very well. The main difference was in the performance of the goalkeepers.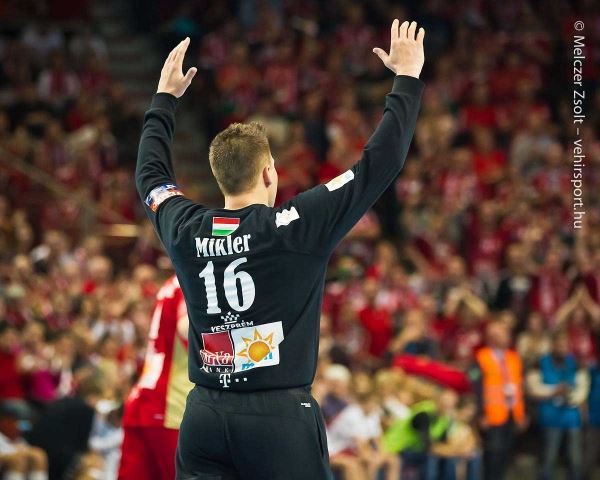 Antonio Carlos Ortega: The main difference between the two teams showed up in the performance of the goalkeepers. Our restrained defense helped him but he also saved many easy and clear shots. We continue our victory-series. This was one of the key-matches as the victory in the group regards.
Gergő Iváncsik: We prepared well for this match and we nearly provided a perfect performance.
Next match
Champions League
Dinamo Bukarest
Telekom Veszprém
Oct. 28. Thursday, 18:45
Last match
Hungarian league
Telekom Veszprém
36
Balatonfüredi KSE
29
Oct. 24. Sunday, 17:30