2021. Jun. 02. Wednesday, 22:13
Hungarian league
MOL-Pick Szeged - Telekom Veszprém 31:28
MOL-Pick Szeged – Telekom Veszprém 31:28 (14:14)

MOL-Pick Szeged: Mikler, Alilovic – Kallman 4, Bodó 5, Canellas 2 (1), Radivojevic 4 (4), Gaber, Sostaric, Bánhidi 4, Kasparek 4, Bajus, Stranovsky, Bombac 4, Rosta, Mackovsek 1, Zhitnikov 3

Telekom Veszprém: Corrales, Cupara – Manaskov 4, Yahia 6 (2), Moraes, Tonnesen 1, Nilsson 7, Ligetvári, Marguc 3, Blagotinsek, Nenadic 7, Mahé, Maqueda, Lékai

Penalties: 6/5 and 6/4
Suspensions: 8 min. and 6 min.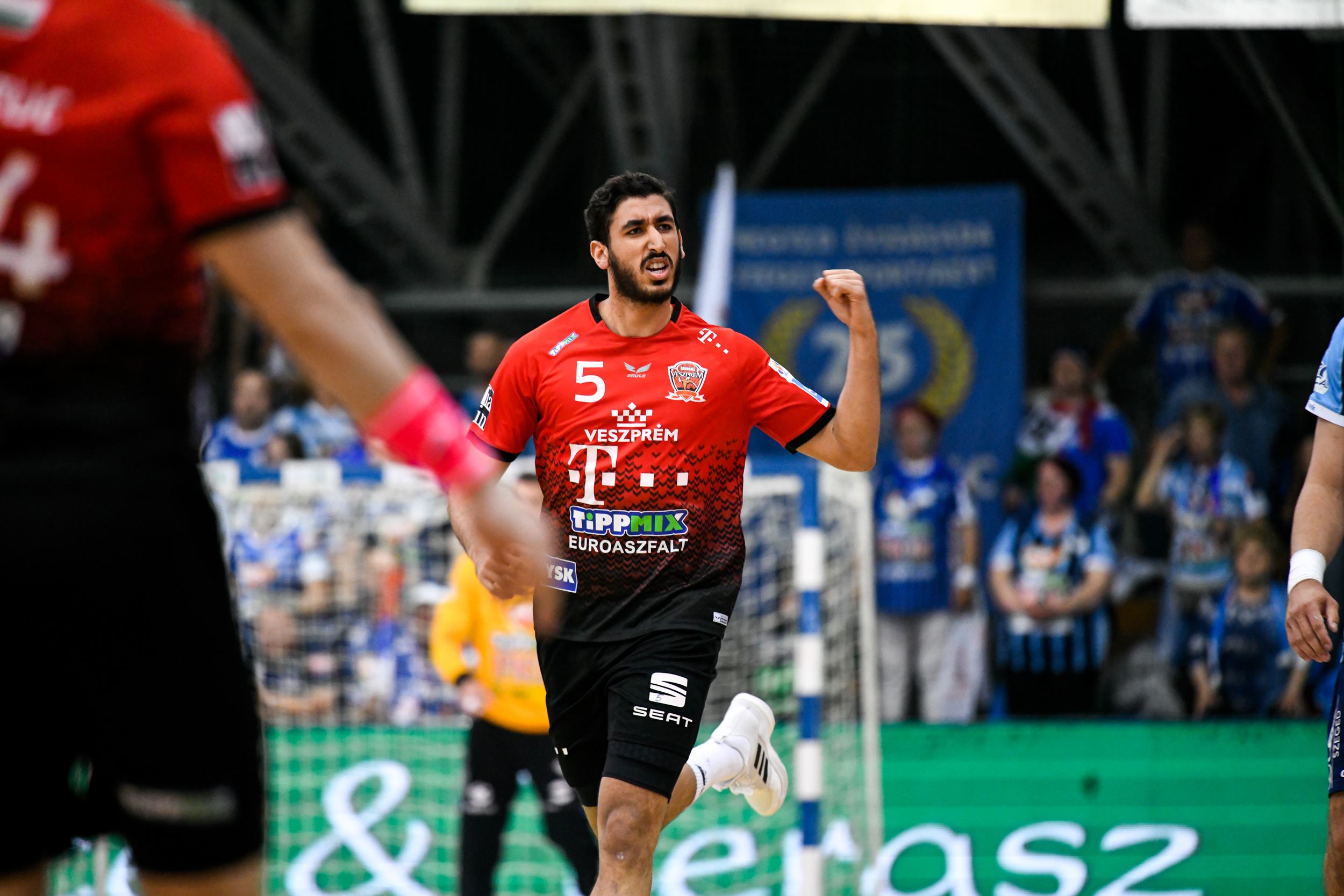 The final of the K&H League Hungairan championship was started in Szeged today. The Blues started the game, but Omar Yahia scored the first goal, right after that Rodrigo Corrales saved a huge shot. Manaskov received a suspension in the 4th minute. Both teams were inaccurate; furthermore, the inner three of Veszprém could not breathe from the tight defense of Szeged. Moraes received a red card after his foul on Gaber in the 20th minute. Szeged took the lead 8 minutes before the end of the first half, 10:9. The teams were equal in the first half, 14:14 in the break.

The "Építők" started the second period with two penalty goals, while on the other side, Zhitnikov and Radivojevic kept their team up. Szeged went up 21:19 in the 38th minute, from two Veszprém mistake, this did not last long as the Reds took it back to even. The home team took the lead again with two goals, 25:23, But Veszprém was on the back of Szeged all the way. The parties were not able to get a hold of each other, the one goal difference was getting permanent with 8 minutes left on the clock. In the last minutes, Szeged punished three mistakes to which Veszprém could not answer, hence the home team took a three goals victory for the second game. Final result: Szeged – Veszprém 31:28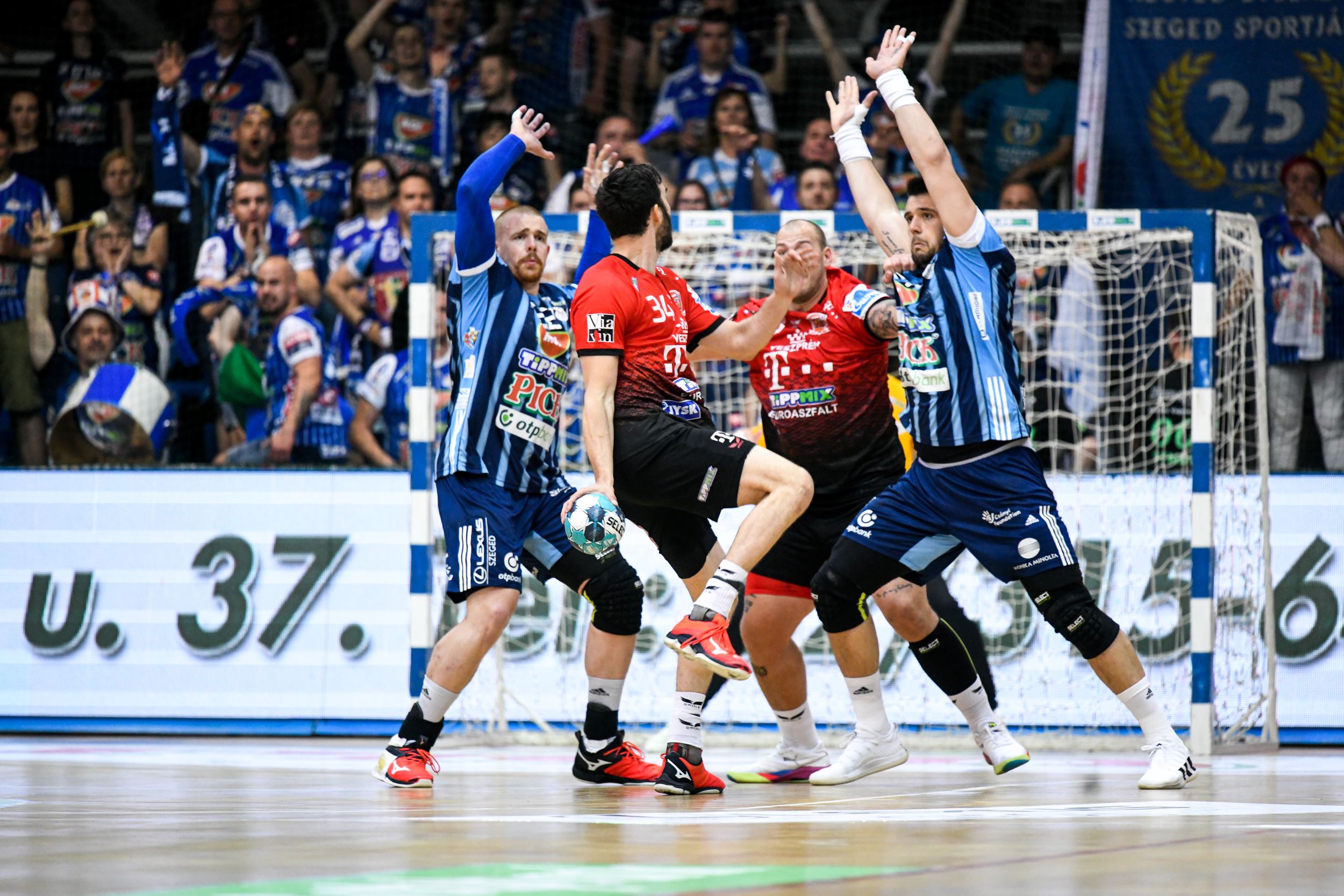 David Davis: It was hard to play against Szeged, but there is nothing new about that. We had a lot of missing players, but fought well for the whole game. We missed some shots and lost some balls in the end, that was the difference. Whatever happened today, we still have 60 minutes to play in the final, in front of our own Supporters. I hope we will play better in Veszprém. We have two days to prepare.

Patrik Ligetvári: These two games are the Hungarian El Classico! Congratulations to Szeged for the victory. We made three mistakes in the last minutes that is how they beat us by three goals today. We continue on Saturday.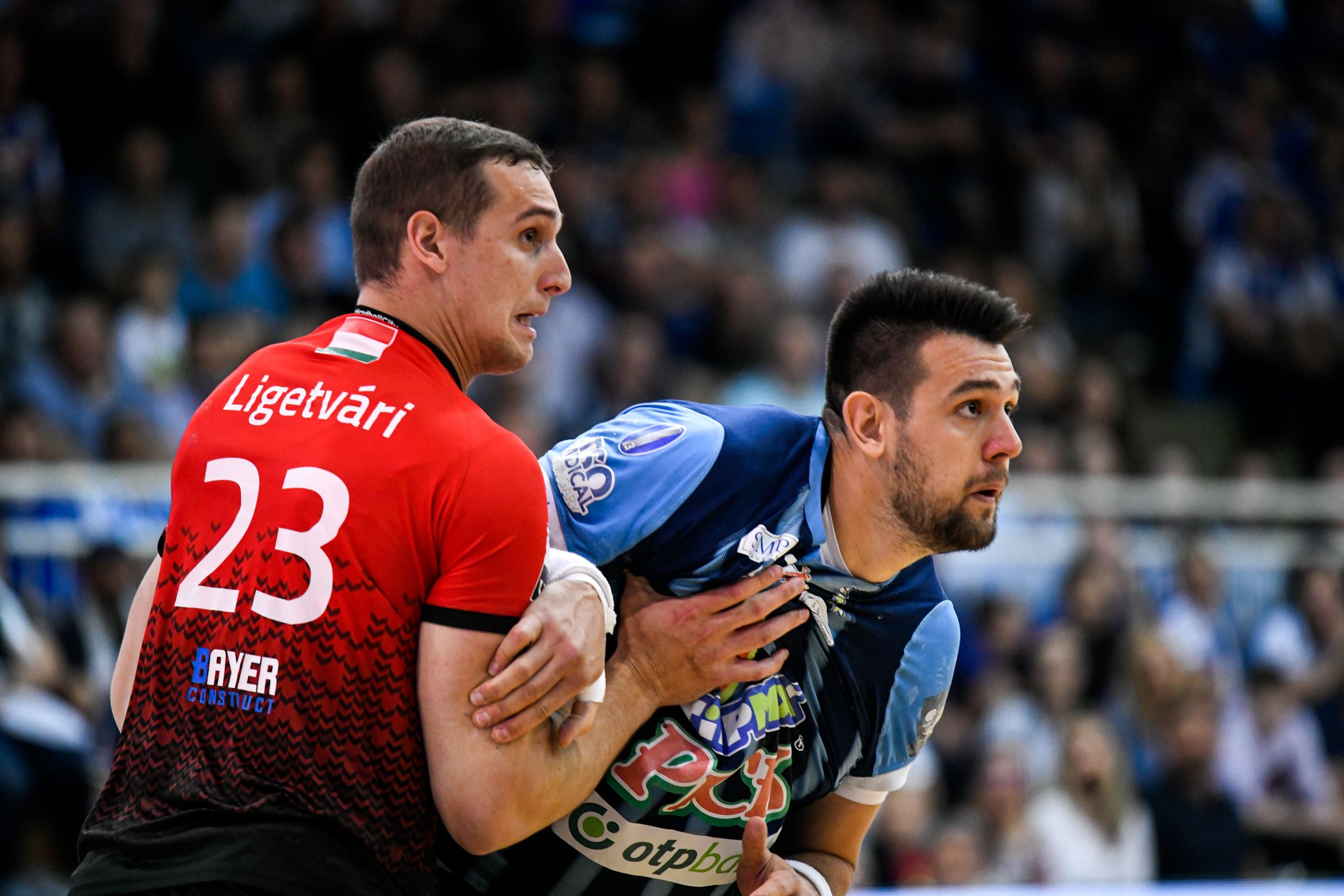 Juan Carlos Pastor: It was great to play in front of Fans again. It is hard to find two teams this good in a bigger derby in Europe, so everyone can be grateful to see this. The game was balanced, and we could play well in the end of the game. We are aware that there is still 60 minutes to play, and we have to defend better than today. We made a lot of mistakes.

Jonas Kallman: Thank you to Veszprém for the amazing game, both teams fought well. It was a great feeling to play with Fans on the stands and we did well. We won, but there is still 60 minutes, and if we will have any chance to win and take the trophy from Veszprém, will take that opportunity. If we think we can lean back now with our advantage, we are thinking wrong. We now take a little rest, and then correct the mistakes. There will be war in Veszprém on Saturday.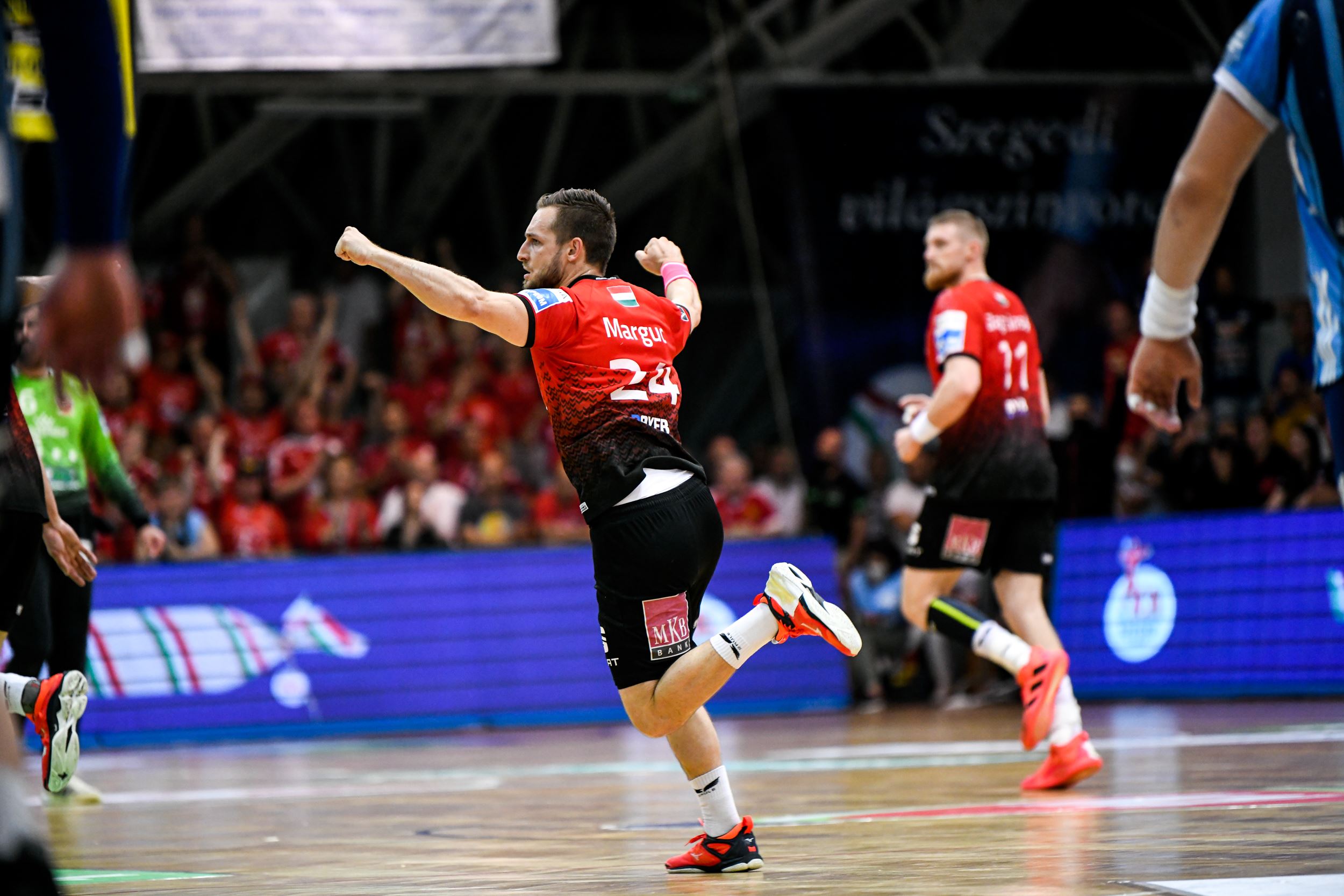 Photo: Dávid Vörös
Next match
Champions League
Dinamo Bukarest
Telekom Veszprém
Oct. 28. Thursday, 18:45
Last match
Hungarian league
Telekom Veszprém
36
Balatonfüredi KSE
29
Oct. 24. Sunday, 17:30