2021. Aug. 12. Thursday, 17:30
Andreas Nilsson
"Motivation and the desire to win is always raging inside me."
Celebrating that he's returned to Hungary, we had a quick interview with our Swedish pivot, Andreas Nilsson, before his training this afternoon. Andreas is starting his 8th season in Veszprém. He has played together with our new head coach and assistant coach for 5 years and 4 years respectively. As an experienced player, he still focuses on improving, when we asked him about his motivation.

In our interview, we touched on our Champions League draw, how he sees the integration of the youngsters and what his intuitions are regarding the upcoming season.

Andreas, thank you for setting time aside for us before training. How was your summer?

Thank you, it was great. We spent our holiday in Sweden with our friends and family, we didn't really travel anywhere. There weren't any substantial restrictions in Sweden, still we tried to stay safe and responsible. The weather was amazing where we live in Southern Sweden, it was 25-28 degrees throughout the summer. It was actually very pleasant.

Meanwhile in Vienna, the EHF Champions League groups have been drawn. What do you think about our opponents?

It's difficult every year, but it's especially difficult this year. In the Champions League, if you want to be the best, you have to beat the best. We don't care about the circumstances, our aim is to finish in a good position in our group. We'll try to improve as much as we can, until we reach the elimination phase in the spring.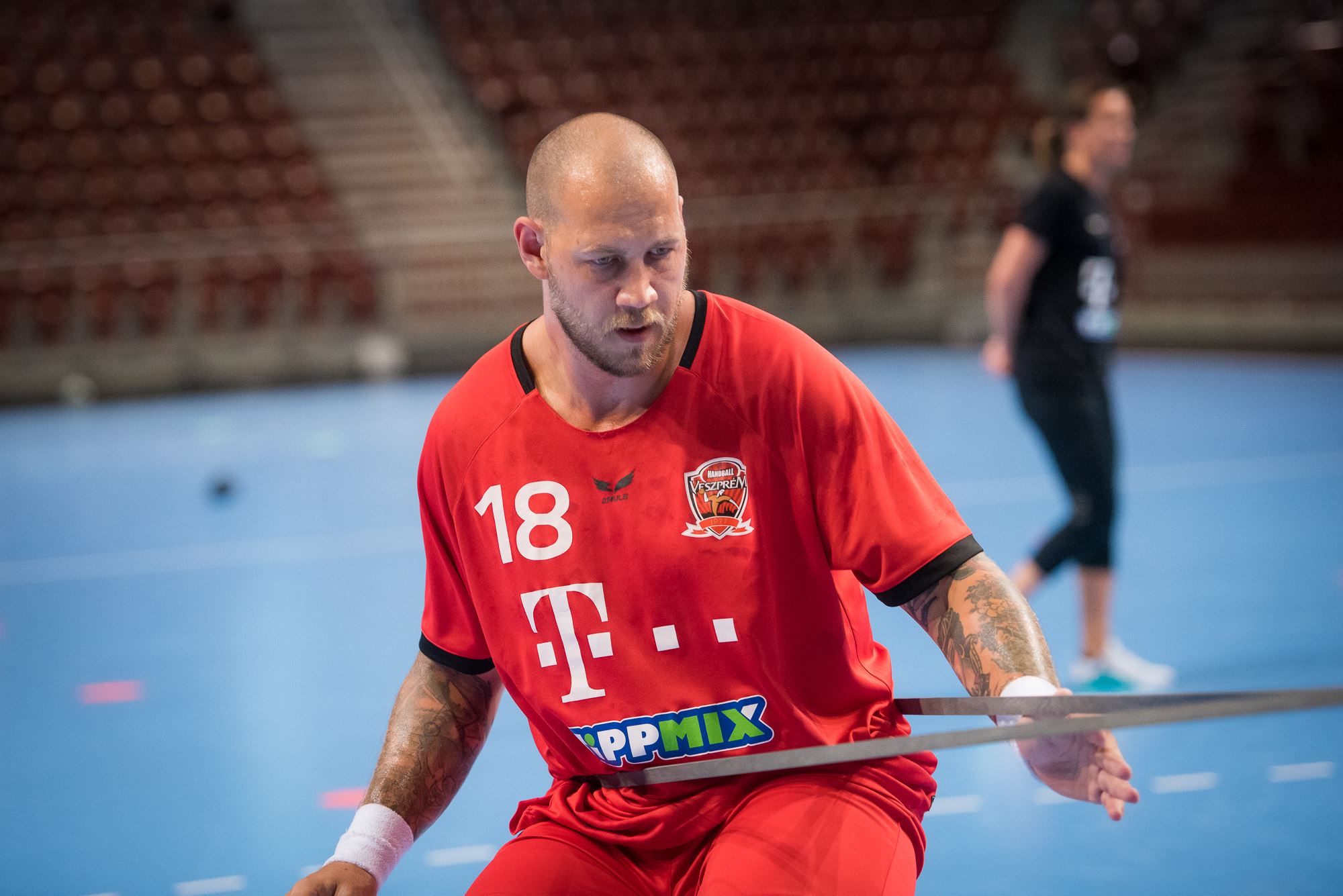 Did you have an idol or someone whose movement, style you admired at a younger age?

I started playing Handball relatively late, when I was 13 years old. Maybe Marcus Alm from Kiel, or Magnus Wislander. I watched them pretty often in the national team, but I didn't have an idol per se. Every pivot has his own style; this style usually correlates with one's physical build and the team's play style. I try to improve in all aspects of the game and reach as high a level as I can.

What do you think about our younglings, who made it to the first team?

Last year they joined our trainings once in a while, but from this summer they are officially first team members. They aren't here just because they're talented; they are ambitious and they worked hard to be here. I am sure they will get the opportunity to prove themselves and they'll do it; whether it's in the domestic competitions or in the EHF Champions League.

What do you think about the new coaching duo, Momo and Gulyi?

I know both them, we played together for many years, 5 years with Momo and 4 years with Gulyi. It's a bit strange, that your ex-teammates are now your coaches, but we're getting used to it and we had no problems. The Spanish system that we've been playing for years remains. The young players, who joined our squad, can prove themselves at the big stage. This has to be an immense motivational factor for all young players in the academy. This can also the beginning of a new chapter for the Club.
Last year I played offence and defence as well. I hope this doesn't change because I want to spend as much time on the pitch as I can, to improve in both aspects of the game.

How are you feeling in Hungary?

Great, just like I have for the previous 7 years. I love how the city and the area is developing and improving. Recently, I keep seeing new buildings, roads and restaurants appear out of nowhere. The positioning of the city is perfect, Lake Balaton is really close, Budapest is an hour away; everything one might need is close by. My family and I live in a small village near Veszprém; it's calm, peaceful and the people are exceptionally kind.

It is your 8th season in Telekom Veszprém colours. What are your thoughts?

Motivation and the desire to win is always raging inside me, how could it not, when I am playing for one of the biggest clubs in Europe. To be honest, I am really glad that we're back together with the team and we're training together day-in and day-out. It's nice to come home. Pre-season can be tough, but you can get through it in such a good environment.

Thank you Andreas, we wish you good luck and many-many pivot plays for this season! Hajrá Veszprém!

Next match
Champions League
Dinamo Bukarest
Telekom Veszprém
Oct. 28. Thursday, 18:45
Last match
Hungarian league
Telekom Veszprém
36
Balatonfüredi KSE
29
Oct. 24. Sunday, 17:30