2021. Sep. 02. Thursday, 18:14
seha
SEHA Liga Final4 - Match Preview: Motor Zaporozhye – Telekom Veszprém
On Friday at 20:30, Telekom Veszprém is playing with the Ukrainian champion, HC Motor in the semifinal of the SEHA League Final4. The match will be broadcast live by Spíler1 TV.

This year, until now, we've only had one encounter with HC Motor, which was on February 17, during the group stage of the EHF Champions League. On that very close match-up, the half time score was 17-17, then thanks to the huge improvement to Veszprém's defense and all-around game in the second half, Telekom Veszprém collected the 2 points with a final score of 34-30. The Man of the Match was Jorge Maqueda who scored 10 goals; not far behind him was Gasper Marguc who scored 8 goals.

Motor Zapozohye performed very well last season, once again easily beating Donbas Maripult to the Ukrainian championship. In the Champions League quarter final stage, they lost to Meshov Brest.

HC Motor easily cruised through the SEHA League group stage against the teams of Nexe, Vardar and Vojvodina. They easily passed through the quarter final stage as well with a double-victory against Tatran Presov. In the first leg, they already gained a 5-goal advantage and the very next day, at home, HC Motor wiped out Tatran Presov by 10 goals.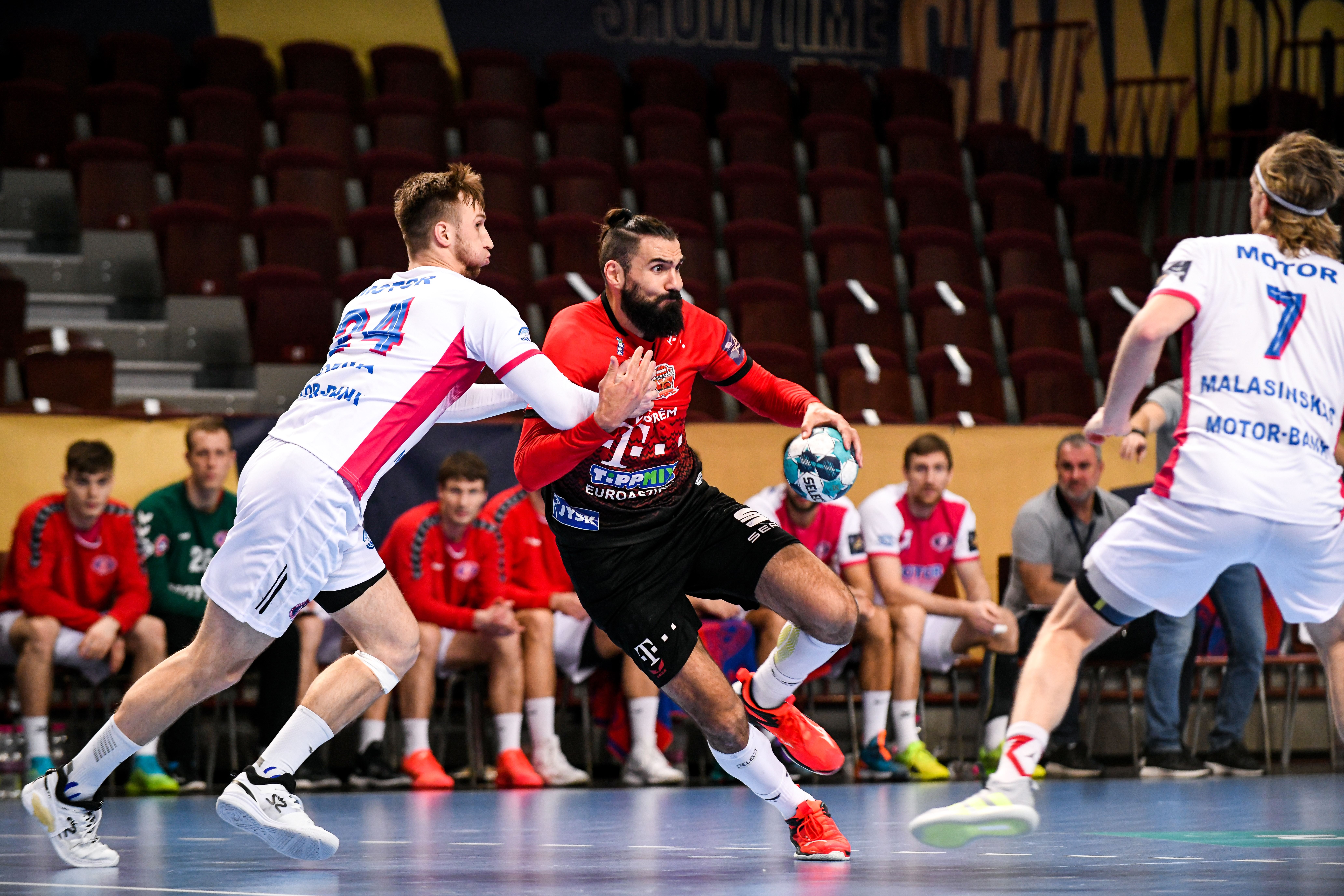 Until now, Motor has played 2 practice matches; they lost to Chehovsyki Medvegyi by 3 goals but they did manage to beat Meshkov Brest 29-32, away at Brest. There were no big changes at HC Motor regarding the make-up of their squad. Two of their defining players are the experienced Maxim Babichev and their Lithuanian play maker, Adineas Malasinskas.

On Tuesday, Telekom Veszprém played their first Hungarian Championship game of the season against Sport36 Komló and won 39-24. The very next day, they hit the road to the SEHA League FInal4. The quarter finals are on September 3 at 18:00 and 20:30 (Veszprém plays at 20:30); the bronze medal match is on Sunday September 5 at 16:00 and the final is at 19:00.

Hajrá Veszprém!

Next match
Champions League
Dinamo Bukarest
Telekom Veszprém
Oct. 28. Thursday, 18:45
Last match
Hungarian league
Telekom Veszprém
36
Balatonfüredi KSE
29
Oct. 24. Sunday, 17:30