2014. Nov. 28. Friday, 10:30
Sons of the Big Bear
Once upon a time there was a handball team called the Chekhovskie Medvedi. The team of the Russian handball school was a determining team in the Champions League for long years, to such an extent, that as a member of the Eastern Bloc they got first into the fervently hoped Final Four.
After this, they disappeared for short time from the matches of the most important international cup. But now they are here again. So we could say, as a part of the generation that grew up on old Indian novels that we will play against the "sons of the Big Bear" this weekend. Although it will be already our rematch. A young, promising team is coming now to the Veszprém Arena. Such a team, that is already on the way of development, but perhaps not strong enough to cause bigger problems to its rivals. But they deserve a big attention, because in sports the teams who think they have no chance for the victory always spell danger for the stronger team. It's enough to mention here the success of the Celje against the Löwen in the previous round. Especially the 5-1, aggressive defense system and the fast counters in attacks of the Medvedi can cause excitement if the rival slows down for a second, as for example the Montpellier did against the Russians lately.
Of course Coach Carlos Ortega is fully aware of these facts. Moreover the Spanish specialist, who signed the contracts for two more years with the Veszprém, analyzed the game of the Medvedi in detail, so the team knows their manner of game well. This means, that Roland Mikler knows even that in which direction the rivals look. And if I already mentioned the goalkeeper of Veszprém: he has been defending sensationally for weeks. His movements are absolutely conscious. Of course the game of the other players means also a big help for him. If the incredibly strong, well constructed defense of the MKB-MVM Veszprém lines up, they can stay on the first place also further on without loss of points.
Tamás Donát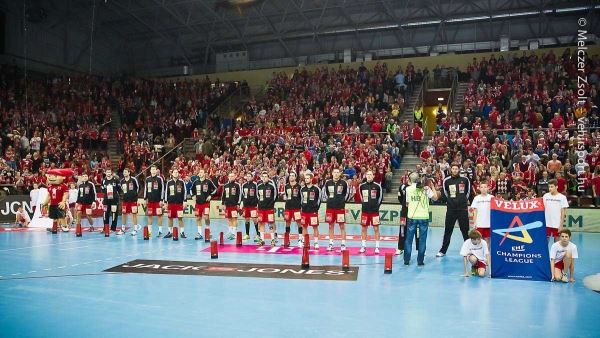 Next match
Champions League
Dinamo Bukarest
Telekom Veszprém
Oct. 28. Thursday, 18:45
Last match
Hungarian league
Telekom Veszprém
36
Balatonfüredi KSE
29
Oct. 24. Sunday, 17:30