2019. Nov. 11. Monday, 20:17
General news
Sport36-Komló - Telekom Veszprém 21:24
Sport36-Komló – Telekom Veszprém 21:24 (10:12)
Sport36-Komló: Selymes, Djurdjevic – Kovácsevics 2 (2), Katzirz, Bruno-Vili, Jóga, Manojlovity 2, Vaskó, Markovic 1, Balázs 4, Sunajko 1, Gajdos, Takács 5 (2), Szkokán 3, Grünfelder 1, Csomor 2 (1)
Telekom Veszprém: Székely – Yahia 3, Moraes 2, Tonnesen 2, Marguc 5 (4), Lauge, Strlek 2, Terzic, Blagotinsek 4, Nenadic 2, Hornyák, Szuharev, Mackovsek 2, Szűcs, Borozan 2
Penalties: 6/4 and 4/3
Suspensions: 6 min. and 6 min.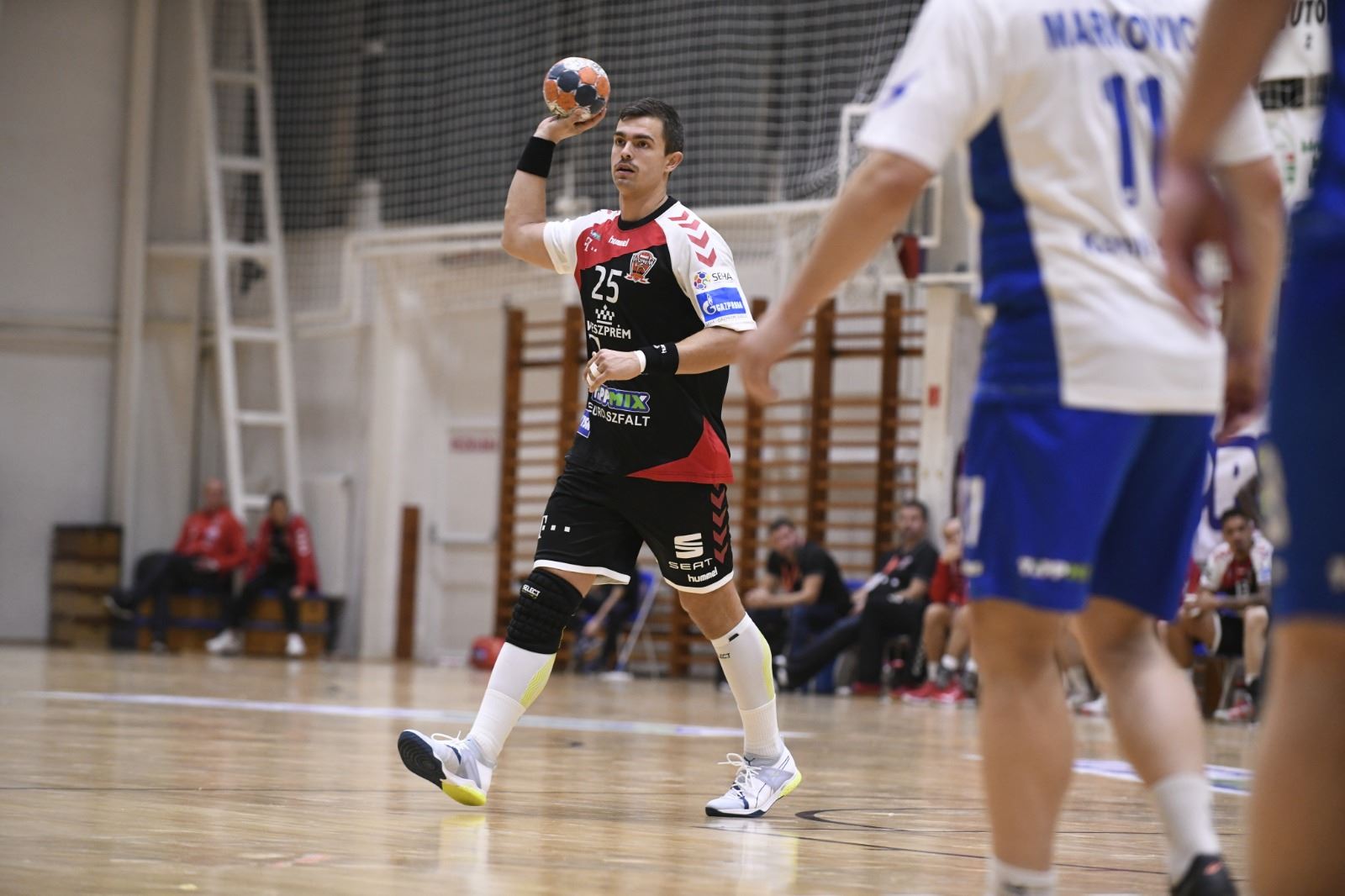 In the recent round of the K&H League, Telekom Veszprém visited Sport36-Komló. The home team started the game and got the lead, which was equalized by Marguc. We could step away from our opponent in the 9th minute by Marguc's goal to 2:4. In the 9th minute, Komló called a timeout at 3:7. In the middle of the period, Komló got really close because of our technical mistakes. In the 15th minute the standing was 6:8, and even draw by the 20th minute, 8:8. After this, Székely saved some shots and the lead was achieved again for us by the end of the half. After 30 minutes of play Komló – Veszprém 10:12.

The second period started with Komló goals and the home team came up to only a one goal difference of 13:14. In the 35th minute, they could even equalize just like they did in the first half. Veszprém took back the lead by the 40th minute by three, 15:18. Székely saved brilliantly, denying clear shots and penalties. Our defense became stronger so by the 45th minute we had a 15:20 lead. In the 50th minute we took a six goals lead and Komló called for a timeout once again. In the last 10 minutes og the game, Veszprém dominance stayed, and even the youngsters got a chance in the game. Final result: Sport36-Komló – Telekom Veszprém 21:24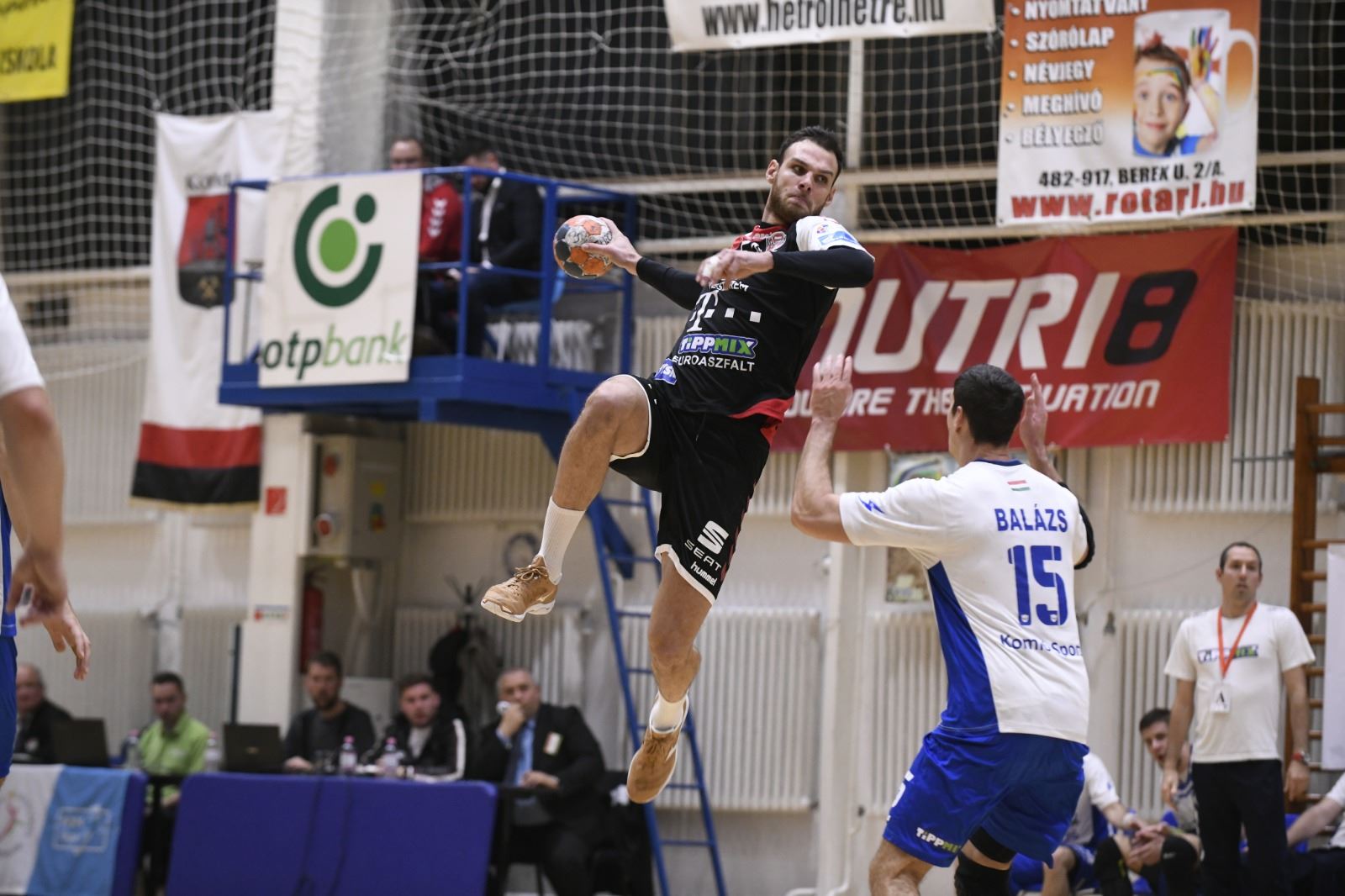 David Davis: We knew that the most important for us is the Hungarian league, because we need it for the Champions League. We could not prepare for the game because of the match on Saturday, and players need the rest as well. Székely saved a lot fortunately, but it was a tough game to win. Our defense was not bad but our savior was Székely today.

Márton Székely: As coach Davis said, we could not really prepare for this game because of previous games. We, goalkeepers, got the video from which we could prepare. Fortunately, I could do well today, and I am happy that this is what happened and we can bring two points home. Congratulations to Komló for the great game.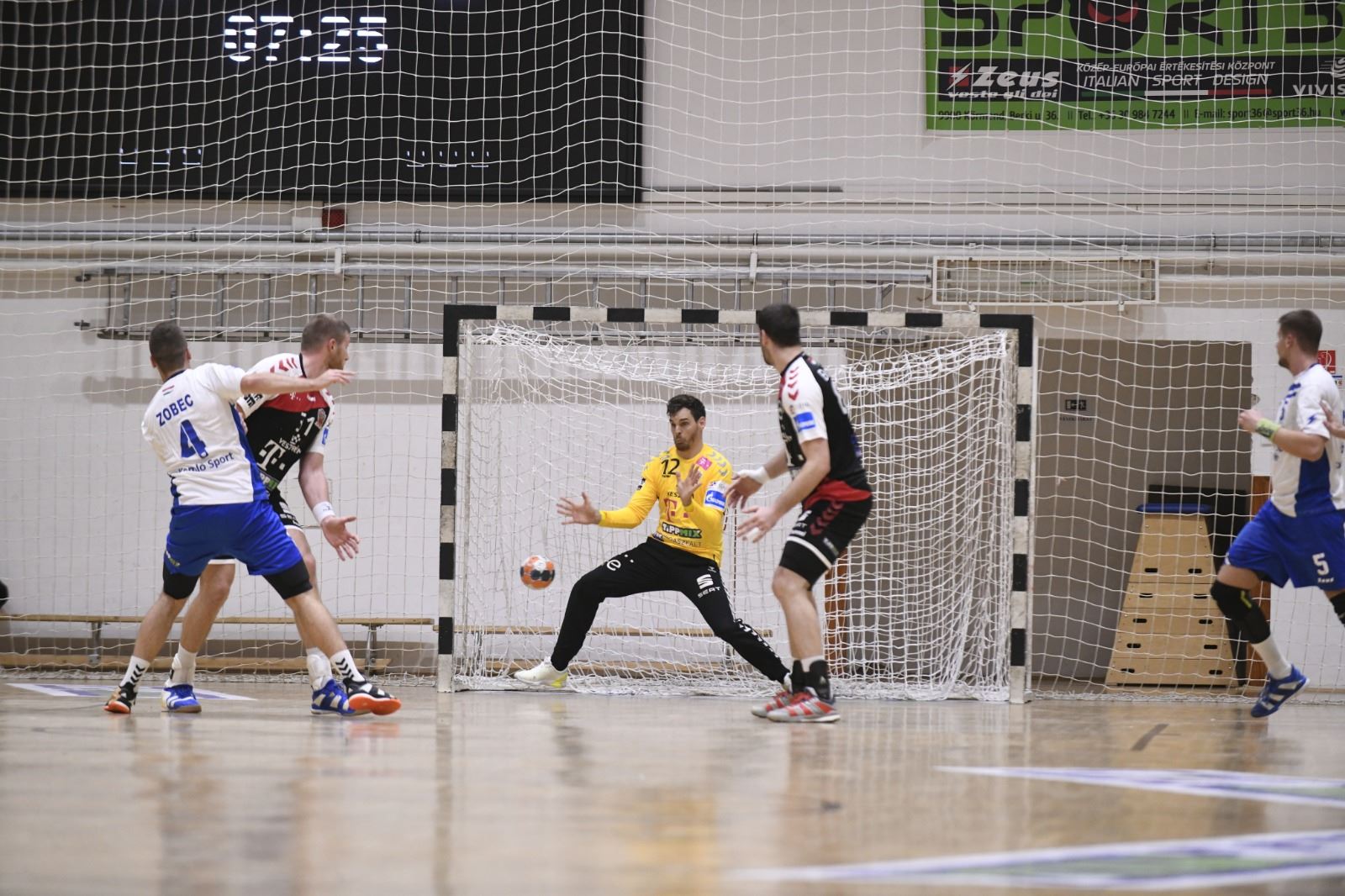 Bálint Kilvinger: Congratulations to Veszprém. We tried to give as much as possible today. We performed well as a team, fought a lot. We knew that we cannot give Veszprém the ball, otherwise they will run past us. We hoped that they will be a bit tired because of the travel, and that we can build on them. I am proud of my team.

Stefan Manojlovity: Congratulations to Veszprém and my team as well. We have to perform just like this against Vác and we will have a chance for victory.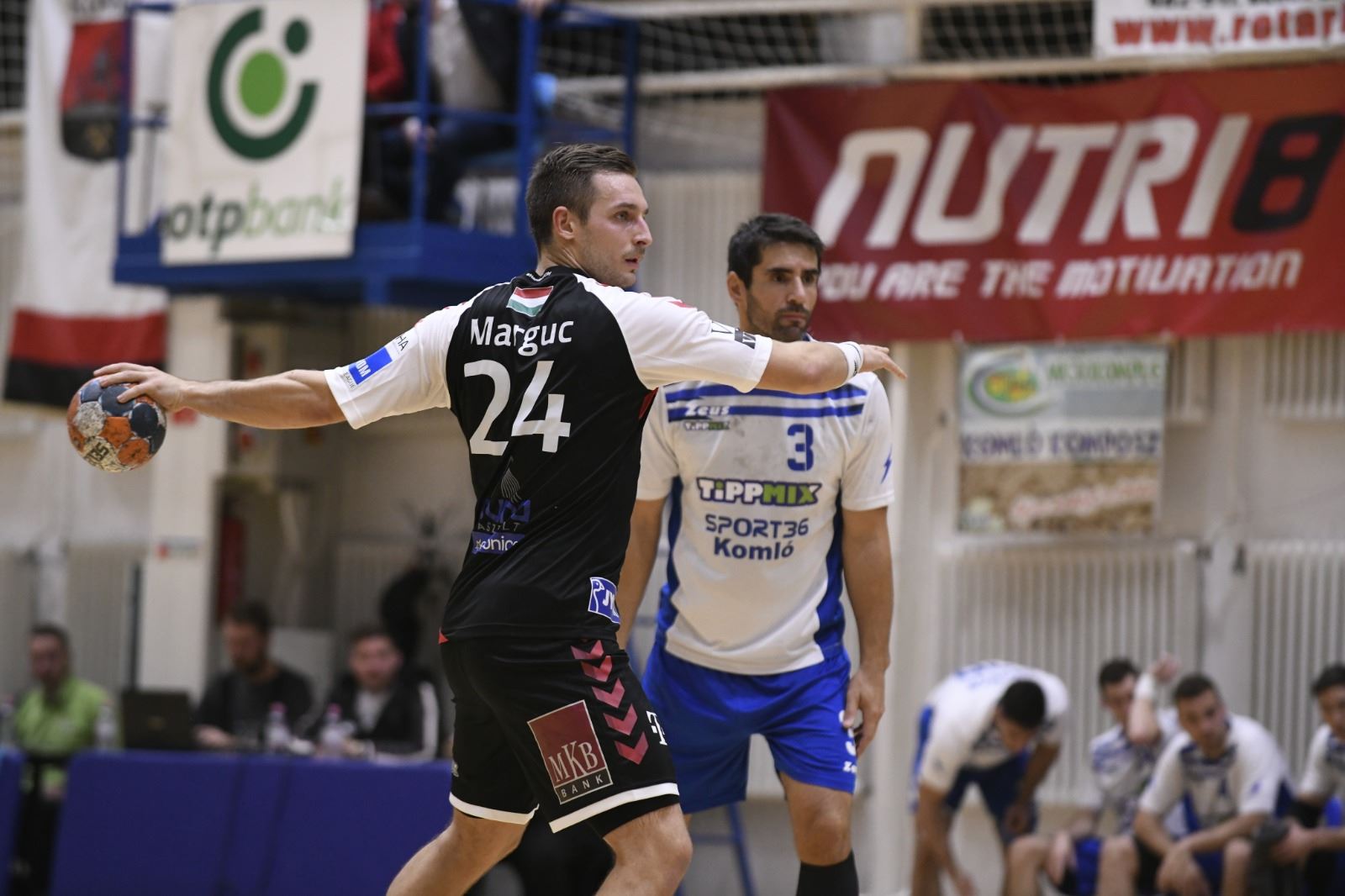 Photo: Dávid Vörös
Next match
Preparation games
Telekom Veszprém
Balatonfüredi KSE
Aug. 15. Saturday, 13:00
Last match
Preparation games
Telekom Veszprém
41
HE-DO B.Braun Gyöngyös
30
Aug. 08. Saturday, 13:00