2013. Feb. 21. Thursday, 19:24
Szeged comes after the Madrid
In the summer the fate had drawn our team with the last year's 2 finalists in the Champions League. In the city of Queens everyone could conclude from it that our team can remain in competition for the 2nd place in the group with its rivals. That is right now in this moment, but with positive sign. For truly THW Kiel can precede MKB Veszprem, if the Hungarian team will be defeated; but 1 point against Atletico Madrid can take Veszprem to the top of the group. In this case Carlos head-coach Ortega's team can boast that they made a start-finish victory in one of the strongest 6-teams.
But since a drawn rarely born in this game, and it is very risky to play for it, we have to think in victory. Luckily László Nagy's team won 8 matches from 9 in this series. And they are professional players so it is almost certain that they has beyond the shock of Kiel at the beginning of the week, and as the world's best left-handed right back said: The defeat in Germany was only a derailment, hopefully.
Spectators are thinking in the same way. Although, many of them commented that it would be better to come back from the field with a smaller defeat, but most of the fans agreed that the team performed fantastically in this series; and because of that the guys are entitled for all prise.
But they do not deny their opinion that the eternal truth is a very important aspect in the last round: All's well that ends well.
Furthermore, fans would like to celebrate our victory against Szeged, because the result of this match will determine the winner of the regular season.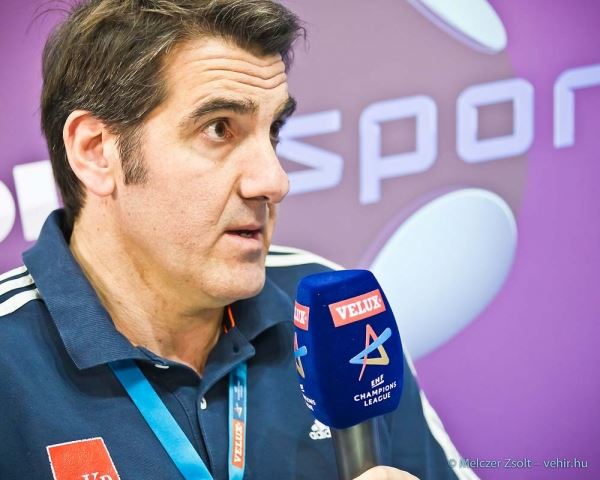 Antonio Carlos Ortega – head-coach:
We played terribly wrong in Kiel. We made a lot of mistakes in attack and in defence too, and the recent Champions' League winner avenged them without mercy. Moreover, they paralyzed our pivot-game, and they could score relatively easy goals. I have said this all because we must not make so many mistakes against Real Madrid. Extremely difficult battle is ahead of us. Although there is no doubt that it is much easier to play for fun, than 'under pressure' and Atletico is now in this position. They can step neither forward nor backward in the group. It is true –unfortunately– that we managed to prove that play for fun can cause trouble not only carefree game.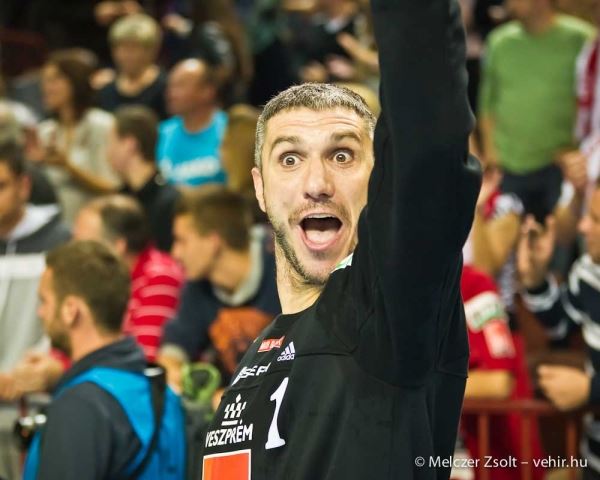 Nándor Fazekas –goalkeeper:
After the drawn probably only few people thought that in the last round of CL our fate will be in our hand in concern the first place in the group. And now this is the case and we have to trade on this opportunity. It is not all the same whether we will be drawn with a fourth or third placed teams in the knock-out stage. It is sure that the match will be difficult, because the stake is very big for us, while the opponent only has the prestige. Atletico has caused a lot of trouble and sorrow for us. But in this season we can improve the balance against each other. Even with a victory will be good to do it.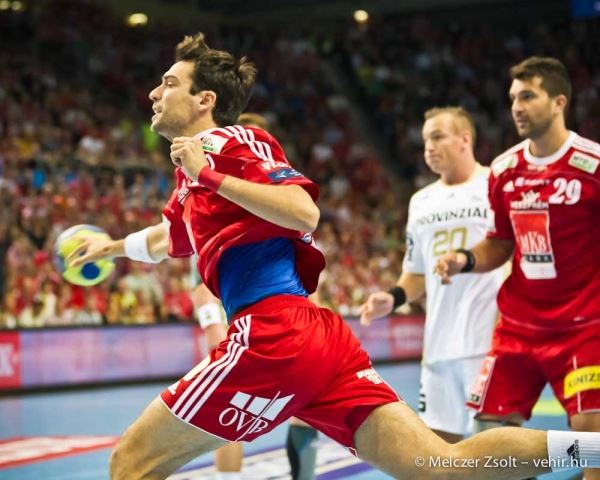 Cristian Ugalde – left wing:
We have to forget the match in Kiel quickly and I hope that my mates are also thinking about it in the same way. It is needless to think about what happened. However the lessons must be drawn. We cannot get so many contra-goals again and our attack-game cannot be such vague nor. Madrid is a very strong, very good team, which is always able to come up with a feat even if they have a large number of injured people. I am sure that we will achieve the first place in the group, because it is a very important aspect in the drawn. It will be a great encounter but we must not make mistakes, especially in the Arena.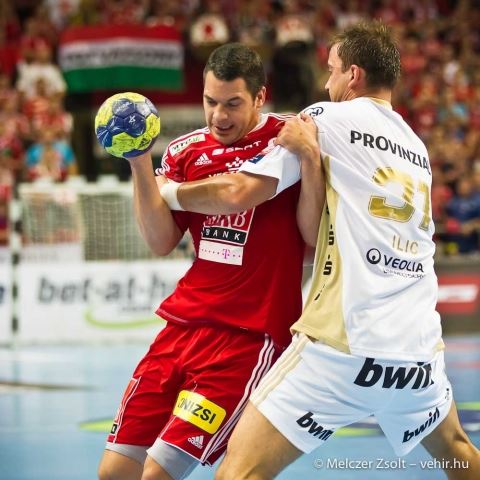 Chema Rodriguez – playmaker:
Players in Atletico had get used to each other and they form a great community. In addition, it is always difficult to defeat a team which is playing without pressure. That is always a special case if a player enters to the field against his former team. This already occurred in the autumn I do not deal with it. I deal only to get the top of the group, and the spectators expect it from us right. We would like to make them happy again, in the Arena. Only it is what floating in front of our eyes. 
Next match
Champions League
Dinamo Bukarest
Telekom Veszprém
Oct. 28. Thursday, 18:45
Last match
Hungarian league
Telekom Veszprém
36
Balatonfüredi KSE
29
Oct. 24. Sunday, 17:30