2021. Apr. 11. Sunday, 20:22
Hungarian Cup
Telekom Veszprém - Balatonfüredi KSE 43:26
Telekom Veszprém – Balatonfüredi KSE 43:26 (23:12)

Telekom Veszprém: Cupara 1 – Manaskov 5, Yahia 2, Moraes 4, Markussen 2, Ligetvári 1, Marguc 3, Strlek 2, Blagotinsek, Shishkarev 2, Nenadic 5 (2), Mahé 3, Maqueda 7, Lékai 4, Borozan 2

Balatonfüredi KSE: Bősz, Andó – Kemény, Varga 1, Bóka, Szöllősi 3 (1), Kőhegyi, Topic 3, Glendza 2, Dénes, Rodriguez 6, Ág 1, Malinovic 4, Szűcs 2, Brandt 1, Határ 3

Penalties: 4/2 and 2/1
Suspensions: 8 min. and 6 min.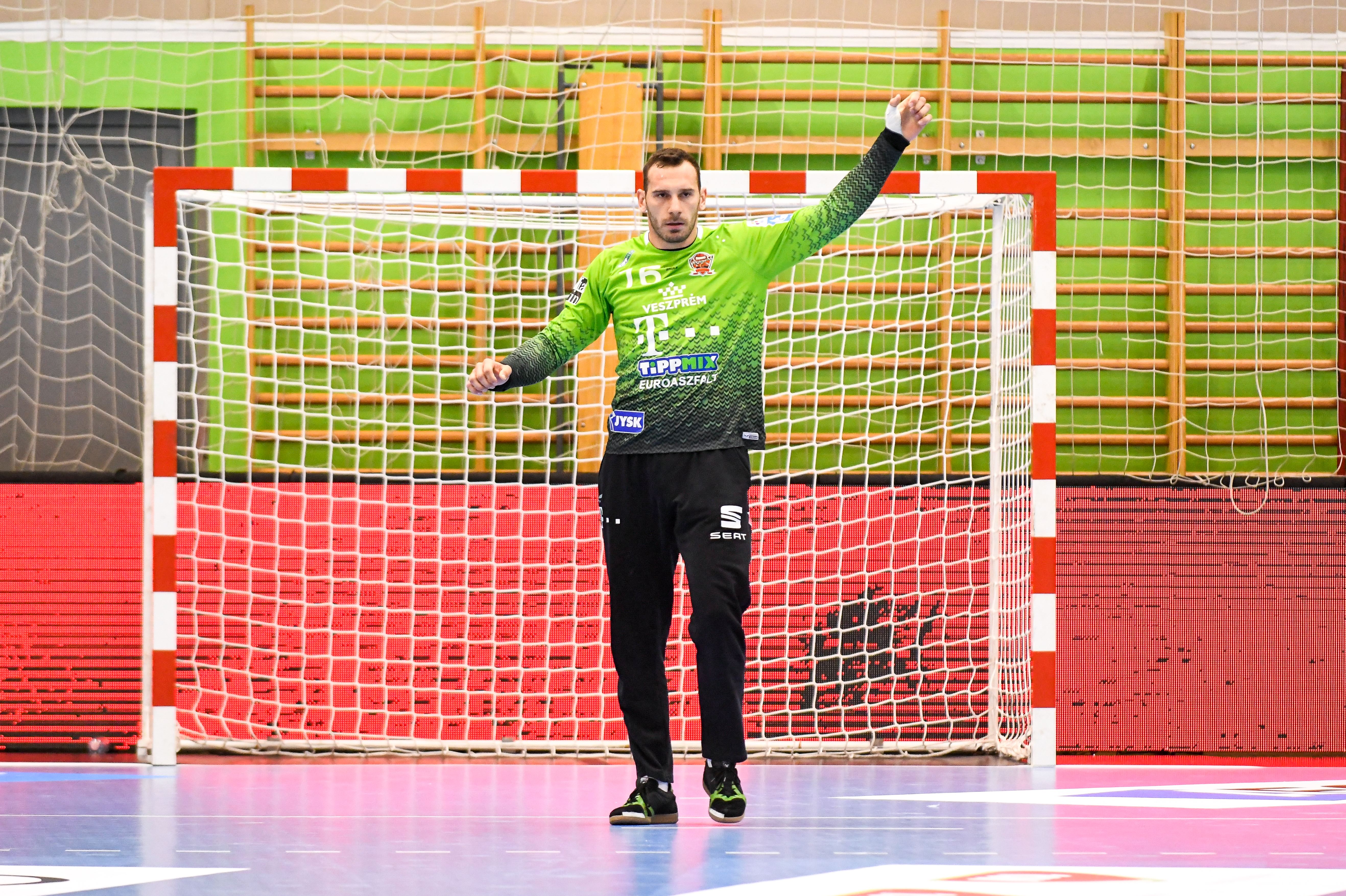 The TIPPMIX Hungarian Cup semifinal between Veszprém and Balatonfüred started with a huge rush. Füred gained advantage from their first attack, but Kentin Mahé equalized within seconds. The standing in the 5th minute was 3:2 already. The "Építők" gained a five goals lead by the 10th minute, 8:3. László György called time out immediately. Veszprém did great in this half, they were efficient from both six against six, and fastbreaks. A confident lead was in progress by the home team by the 20th minute, 14:6. Veszprém used 5-1 defense all this half and gained a ten goal lead for the break: 23:12

The overall image of the game did not change, Veszprém ran over their opponent and scored from almost every attack. They scored six goals in six minutes and grew the lead to 16. The standing in the 45th minute was 35:17. No matter how hard Füred fought, the wall of Veszprém and Vladimir Cupara stopped them almost every time. Even the twenty goals difference was set between the parties, in the 50th minute az 38:18. Telekom Veszprém qualified to the TIPPMIX Hungarian Cup with a flawless performance, and beat Balatonfüred 43:26.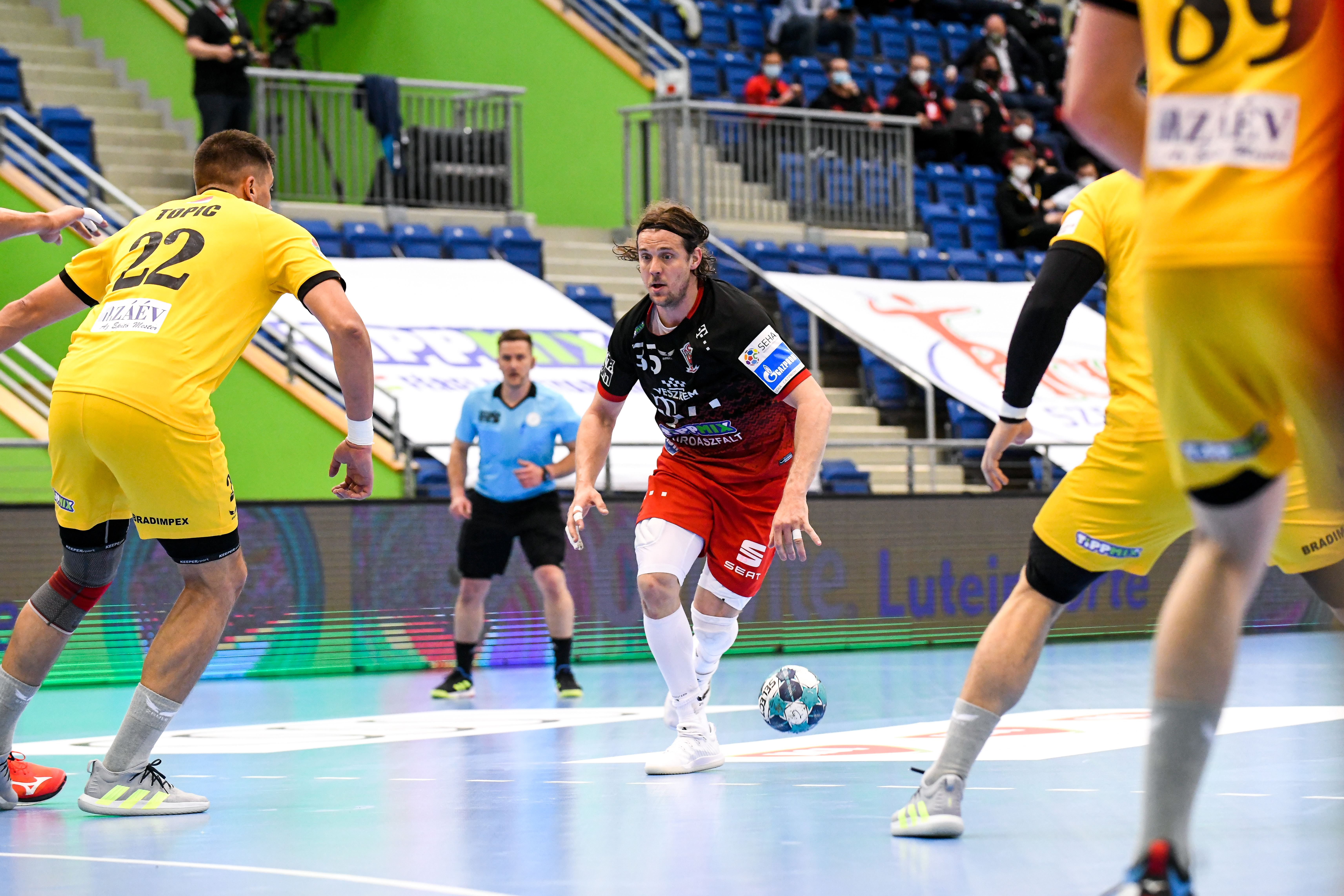 David Davis: I am happy about the result, and the way we played. We can be satisfied today, and we can fight for the cup tomorrow. Everyone was so focused tonight. Congratulations to everybody. Tomorrow night, we will try to win the Hungarian Cup!

Jorge Maqueda: We came here to win the cup and the first step to that was the semifinal today. We played well and managed to qualify to the final.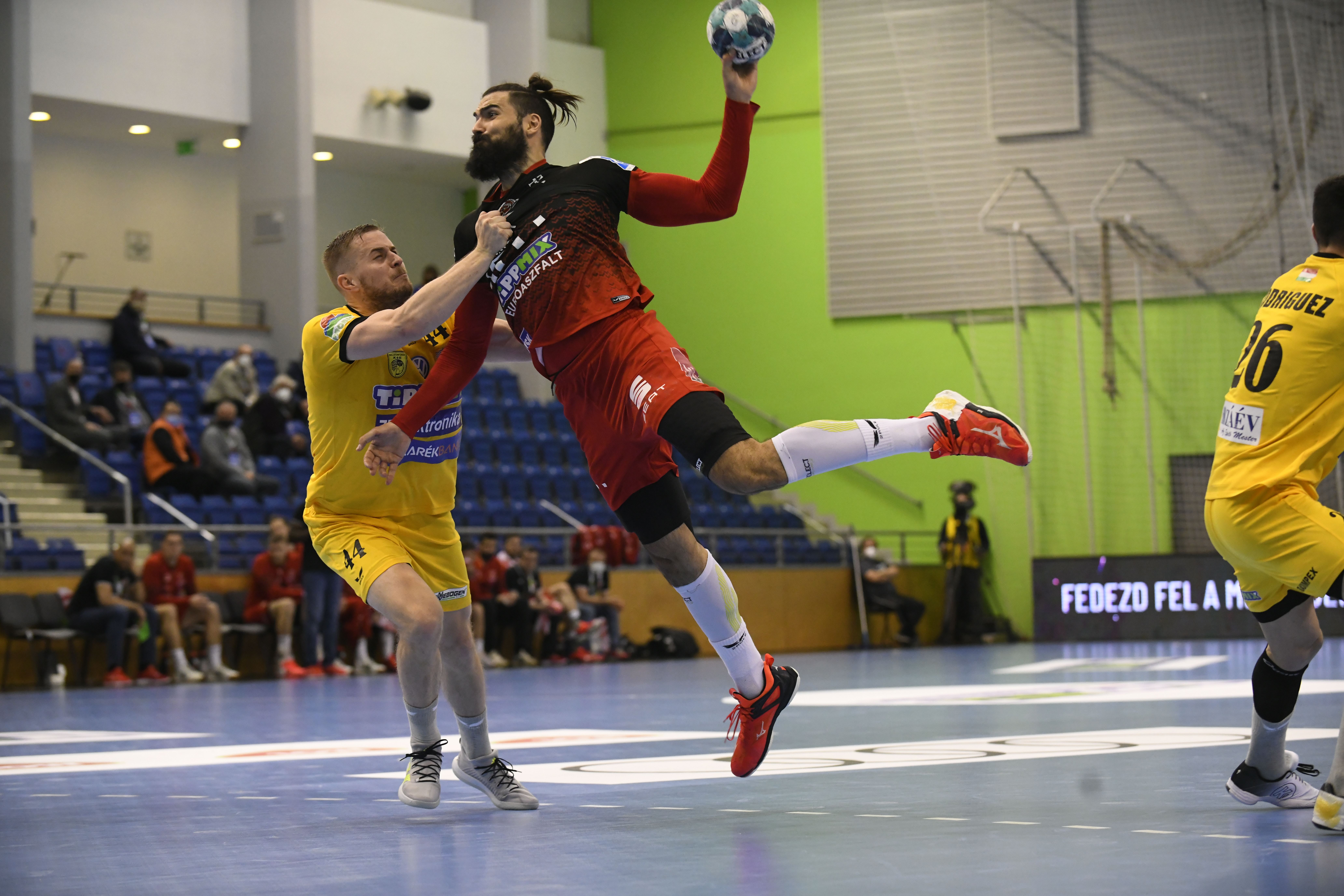 László György: Congratulations to Veszprém. I am a bit disappointed, because even though we knew that Veszprém will dictate a high tempo, we were partners in that. Our attack were passive, we did not have good shots and we were looking for the line player too many times, from which we made turnovers. Veszprém could score easy fastbreaks from that. I was happy that we showed a little bit of something in the second half, and that the young players like Szűcs and Határ stood their ground well. Tomorrow's game will be hard, no matter who we play against. I expect a better attitude and that the players will play more responsibly.

Pedro Rodriguez: Congratulations to Veszprém. Unfortunately, our balance was off too much and Veszprém could score easy goals. All the best to them in the final.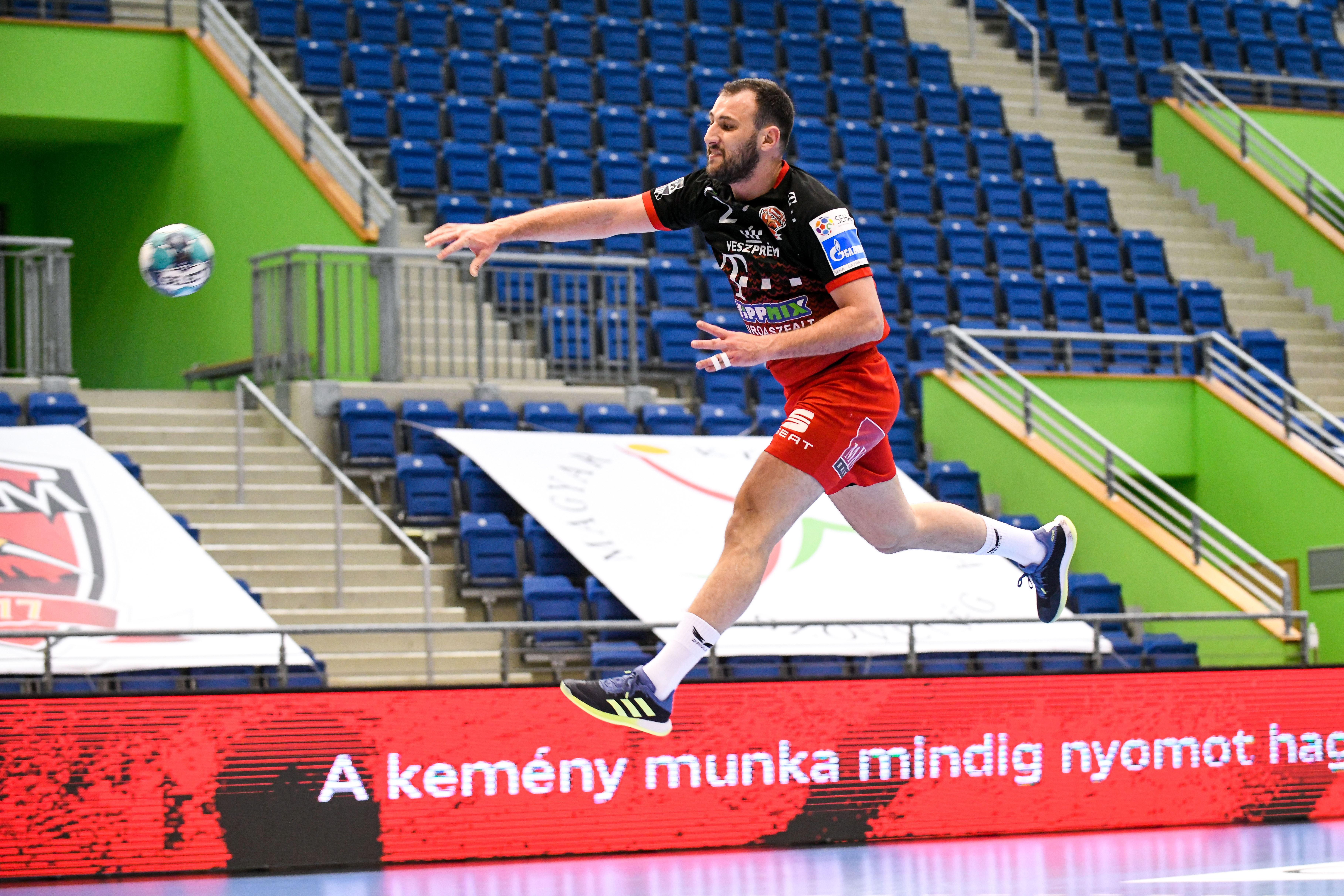 Fotó: Vörös Dávid