2021. Feb. 04. Thursday, 23:06
Champions League
Telekom Veszprém - Barca 34:37
Telekom Veszprém – Barca 34:37 (15:19)
Telekom Veszprém: Cupara, Corrales – Manaskov 6, Yahia 2, Moraes, Nilsson 2, Markussen 2, Ligetvári, Marguc 2, Strlek 1, Blagotinsek 3, Shishkarev, Mahé 3, Maqueda 6, Lékai 2, Borozan 5
Barca: Perez de Vargas, Möller – Entrerrios, Sorrhaindo, Dolenec 7, Arino 1, Gomez 10 (7), Petrus, Diocou, Cindric 5, Pascual, Palmarsson 5, Makuc 1, Langaro 2, Fabregas 4, Frade 2
Penalties: 2/0 and 8/7
Suspensions: 4 min. and 4 min.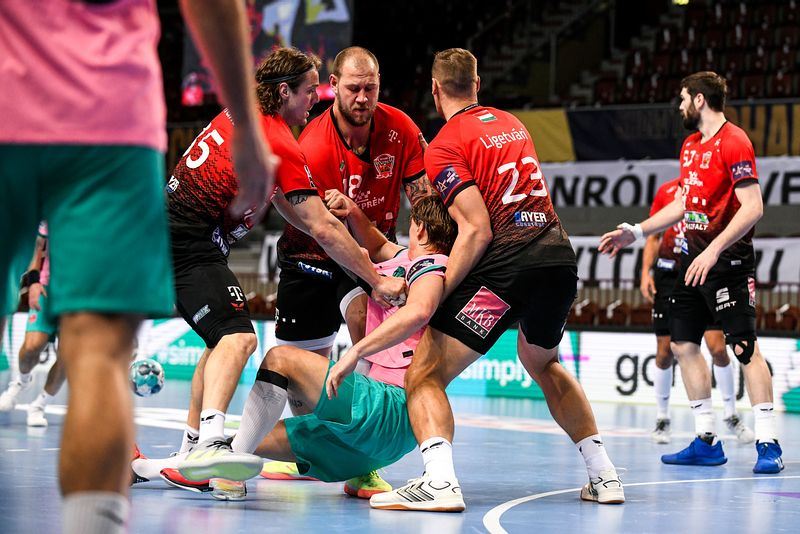 The first Champions Leauge game in 2021 was a big clash between Veszprém and Barcelona. Veszprém in red jersey started the game, Marguc missed, but Maqueda scored the first goal from the next attack. The teams played in high tempo, beside the nice moves we could see many mistakes, too. After Markussen's 2 minutes suspension Barca ran away by 2 goals (9. min 4-6). After 10 minutes play Davis had to call a timeout because of the lot of missed attacks. With Borozan's 3 huge goals Veszprém came back by one goal at the middle of the first half (8-9). Few minutes later Barca punished all the home error and had 5 goals advantage (20. min 8-13). Unfortunately on Veszprém side there was not good goalkeeper performance, so Barca easily dominated the first half, that was ended by 15-19.

In the second half Maqueda scored first in empty net, but Cindric's two goals made again 5 goals difference. Cupara saved an important penalty, Maqueda was unstoppable and scored many goals. After some Barca's mistake the game was close again and the guest coach called a timeout (44. min 24-26). Cupara's performance was much more better after the break and the home defence became tighter. 12 minutes to go Borozan got a 2 minutes suspesion. There was a big battle on the court and 8 minutes before the end Manaskov equalised. Vargas saved two shots and the guests ran away again by three goals. Barca dominated the whole game and they won the match.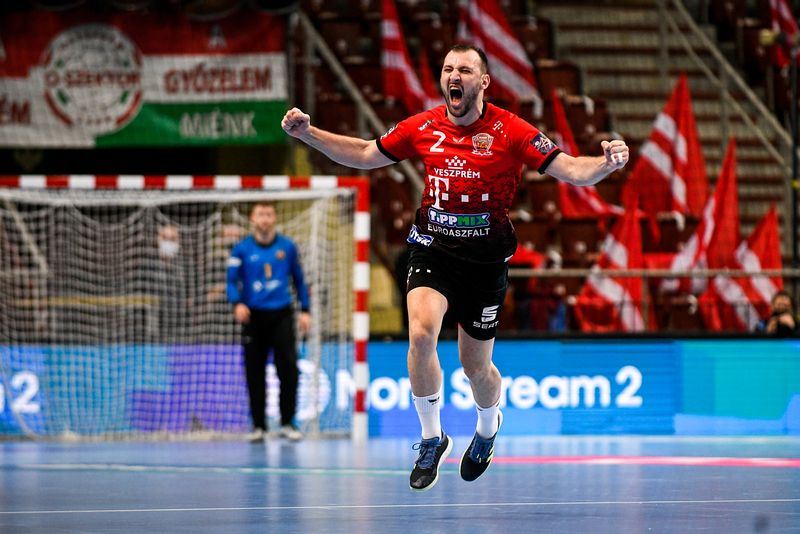 David Davis: I am sorry that Xavi Pascual could not be here today, I wish him the best from here. Our first half was not okay once again, like so many times this season. We tried to push in the second, but the difference we suffered in half time was too much. I expected more from the team, because I think that we want to compete with the best in our sport, but today we were really far away from that, just like from our best form. We have to improve. Congratulations to Barca.

Jorge Maqueda: Congratulation to Barca, they played a very good game. In the first half we were not good enough, we knew that they ran a lot. It is hard to play against them without a good defense, because they score a lot of goals. We are focusing on the next game, we try to improve our play.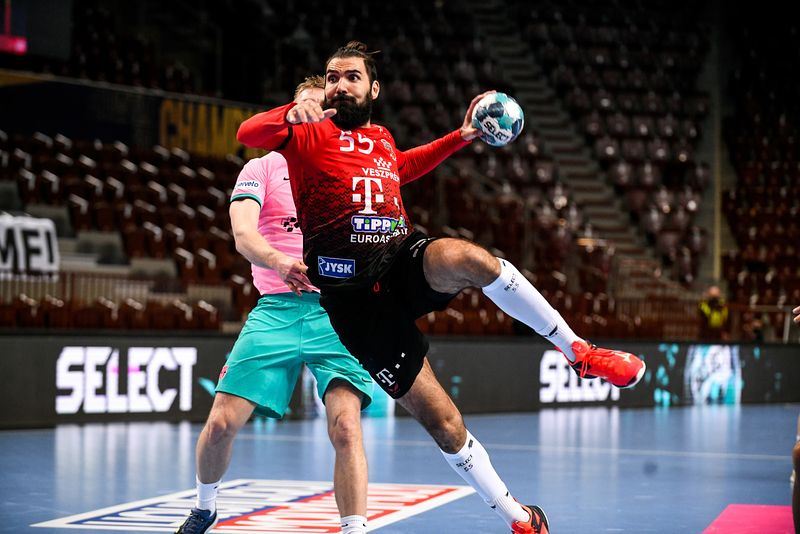 Fernando Barbeito: Congratulations to Veszprém, we played an exciting game for the spectators in front of the television. I would like to thank Xavi Pascual, who unfortunately could not be here today. We played well in the first half, although we were a bit afraid from the fastbreaks of Veszprém. In the second period, they managed to get closer because of that, they ran through us from the saves of their goalkeeper. We knew from the beginning that it will be hard. Luckily, we took the game seriously until the end of the match. From the clash of two strong teams, we came out as winners today.

Jure Dolenec: Congratulation to Veszprém, it was an exciting game, we played well. We did everything that we planned, we played smart in the first half. We can be satisfied, we had many injured players, but we fought despite of that. Maybe this is my first victory in Veszprém and I am looking forward the next game.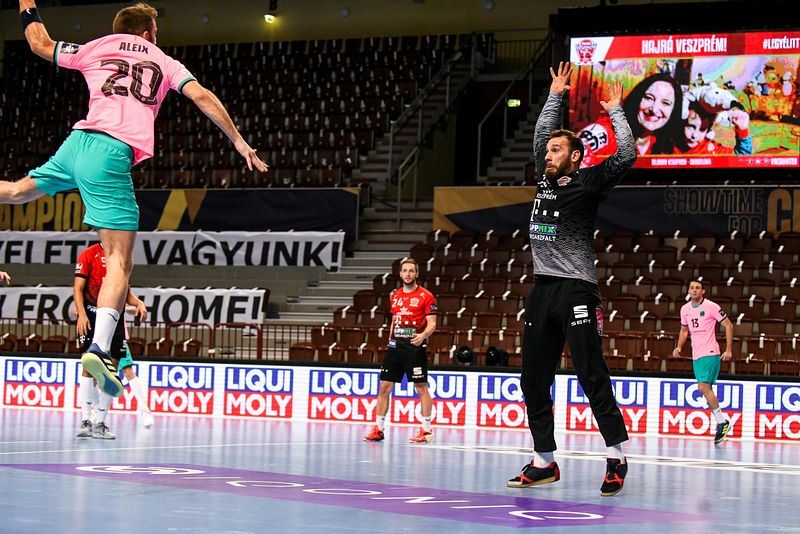 Photo: Dávid Vörös
Next match
Hungarian league
FTC KN Kft.
Telekom Veszprém
Apr. 14. Wednesday, 18:00
Last match
Telekom Veszprém
28
MOL-Pick Szeged
26
Apr. 12. Monday, 19:45