2021. Sep. 09. Thursday, 21:02
csurgo
Telekom Veszprém - Csurgói KK 34-21
The match against Csurgó got off to a rocky start, initially Veszprém was struggling to get the rythm of the game. Most of the time Csurgó were one or two goals ahead, but Veszprém were never too far behind. In the 16th minute Momir Ilic used his first time out, made a few substitutions and it had a positive effect on the team. Veszprém took control of the game 5 minutes before the half time, and eventually had a 6 goal lead at the break.

The difference grew even further in the second half. By the 42nd minute Veszprém had a 10 goal advantage (25-15). However, Csurgó put up a brave fight, they did their best up until the very last minute. Luckily enough Veszprém gave no chance to the opponent and won the game 34-21.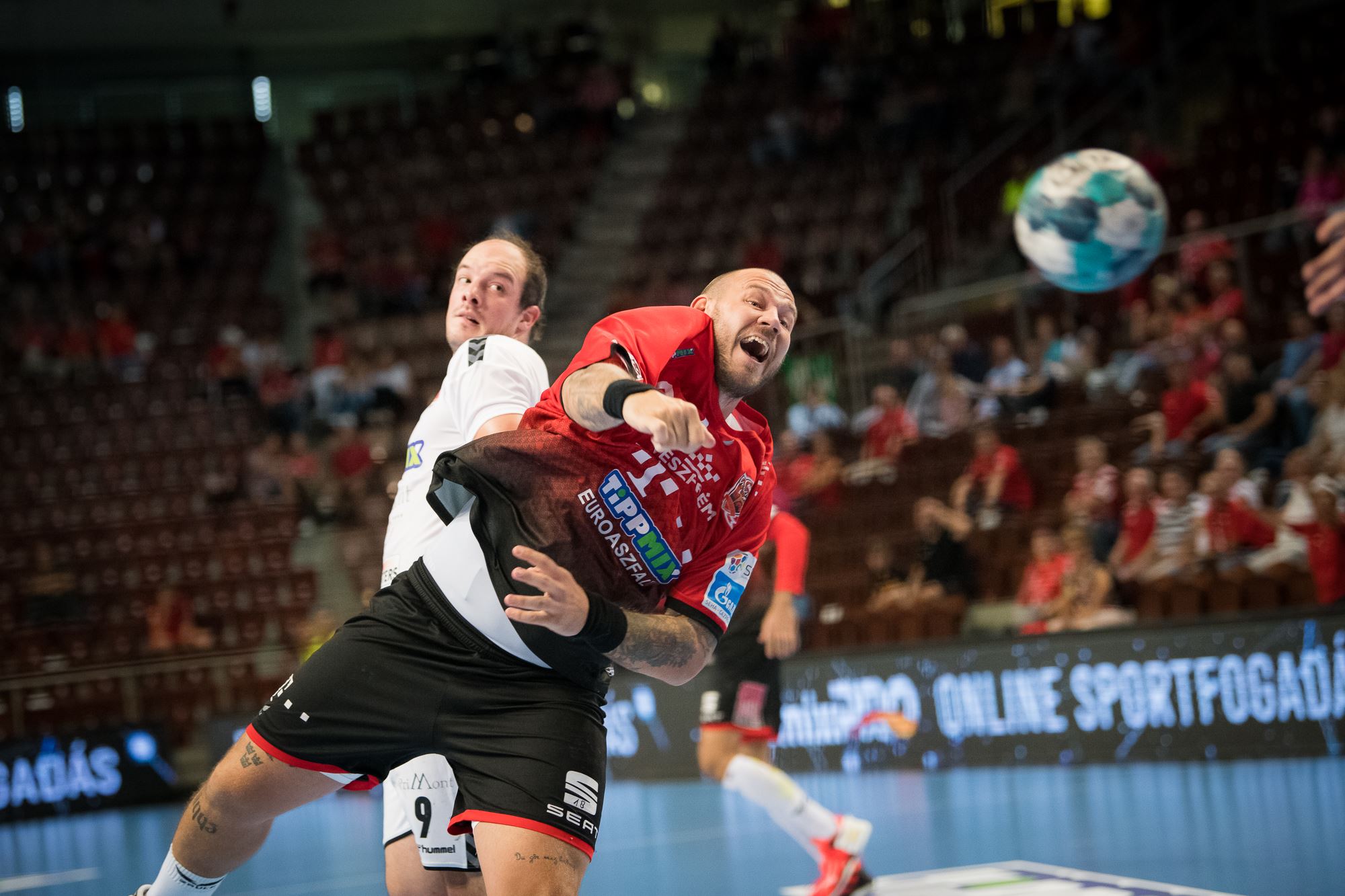 Telekom Veszprém–Csurgói KK 34-21 (17-11)

Referees: Fekete, Tóth

Telekom Veszprém: Corrales – Marguc 5, Yahia 3, Sipos, Blagotinsek 2, Mahé 2 (1), Manaskov 2
Subs: Nenadic 1, Nilsson 3, Ligetvári 5, Maqueda 1, Lékai 1, Ilic Z. 4, Strlek 2, Lukács P. 3 (2)
Coach: Momir Ilic

Csurgói KK: Füstös – Kovacevic, Borsos 3, Krsmancic 3 (1), Szeitl 2, Krecic 3 , Gebhardt 2
Subs: Konyicsák (gk), Vasvári, Juhász K. 1, Kerkovits 1 (1), Herceg 2, Rotim 1, Schaffer, Tóth Á. 2, Gábor M. 1
Coach: Luis Mariano Ortega Martinez

Suspensions: 4 min, 12 min
7-meter throws: 3/3, 4/2
Momir Ilic: – Congratulations to Csurgó! As the others have said it before, in the first 20 minutes we weren't effective enough, we gave away the ball too often. In the last minutes of the first half we played our game and the goalkeeper could help us too. Good defending is the key to our game, this is the foundation that we need to build on in the future.
Péter Lukács: First of all congrats to Csurgó. I am so happy as against Komló we could make an easy play in the second half. We could score some some easy goals. I am glad to have the opportunity again, I try to live with confidence. And I'm really looking forward to every match, I'm glad Momo entrusted me with the seven-meter, last season I was overwhelmingly shooting. I'm glad I was able to take the opportunity.

Luis Mariano Ortega Lopez: – Congratulations to Veszprém! We started really well, in the first 20-25 minutes our defence and our attack was good too. It was hard to break through Veszprém's defence, but we did it quite well, until we could. In the last minutes of the first half we made three big errors, Veszprém punished it and got a 4-5 goal advantage. We need to improve mentally if we would like to have better second halves.
Erik Szeitl: - First of all congrats to Veszprém. Until the first half's 20-22th minutes our play was seemed good. We have mistakes, but it was like an equal match. Then something happened, we lost some balls, our running back didn't work so well. At the end of the half Veszprém lead 4 goal. We wanted play a better game, we had chance but the two team has a little difference. . So we prepare for our next match against Gyöngyös. I would like to wish all the best for Veszprém.
Next match
Champions League
Dinamo Bukarest
Telekom Veszprém
Oct. 28. Thursday, 18:45
Last match
Hungarian league
Telekom Veszprém
36
Balatonfüredi KSE
29
Oct. 24. Sunday, 17:30