2021. Mar. 17. Wednesday, 19:57
Hungarian league
Telekom Veszprém - Dabasi KC VSE 38:20
Telekom Veszprém – Dabasi KC VSE 38:20 (19:13)

Telekom Veszprém: Cupara – Manaskov 5, Yahia 1, Moraes 2, Tönnesen, Nilsson 7, Markussen 4, Ligetvári 3, Marguc, Strlek 5, Nenadic 4, Dörnyei 3, Lékai 3, Borozan 1

Dabasi KC VSE: Holló, Podoba – Győrvári, Garajszki, Antal, Fekete 6, Tóth 4 (2), Kurucz 1, Laurinyecz 1, Szöllősi 4, Török 2, Katona, Kende 2

Penalties: 0/0 and 3/2
Suspension: 4 min. and 4 min.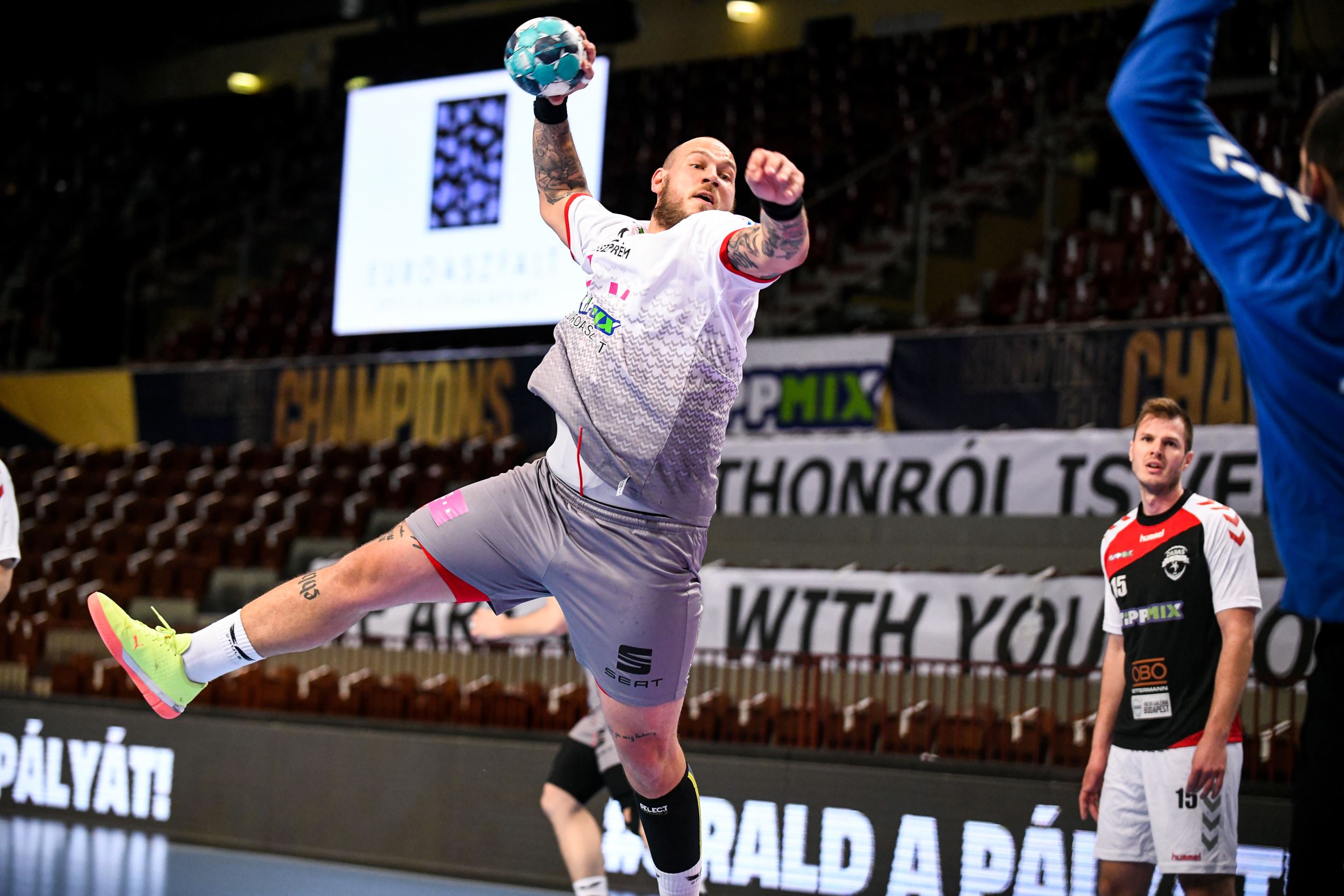 Telekom Veszprém hosted Dabas in Veszprém Aréna. Nilsson scored right away from the first attack that was answered by the other pivot player Szöllősi. After two missed Veszprém shot, the Swedish pivot scored again. The home team, in white jersey, played again in 5:1 defensive formation with Strlek in front. All the first 4 Veszprém's goals were scored by Nilsson, with them the standing was 4-2 in the 8. minute. Unfortunately then he suffered a hand injury and asked a change. Marguc missed two shots and Dabas equalized (6-6). Dörnyei got a chance and he scored a nice a goal. At the middle of the half, Davis made the usual changes in middle positions, but the difference was only 1 goal (9-8). After some guests' mistakes, Veszprém ran away with 5 goals within seconds. In attack Veszprém played well, the defense worked well except a few easy goals conceded. In the last minute of the first half Antal got red card and the home advantage was 6 goals in the break.

The second half started with two empty net goals by Nenadic. Fortunately, Nilsson came back and scored. Cupara saved shots, from these Strlek scored easy goals and with Borozan's goal the adavantage was 10 goals (37. min 25-15). Ligetvári came in attack and he did not wait too much with his first goal. Dabas players got tired, showed this the 3 goals that they could score in 15 minutes (45. min 29-16). Veszprém made another changes in back positions, in that time Lékai organized the plays. With Ligetvári's another goal the difference grew to 15 goals in the 50. minute (32-17). At the end the only question was the difference and Veszprém won the game easily.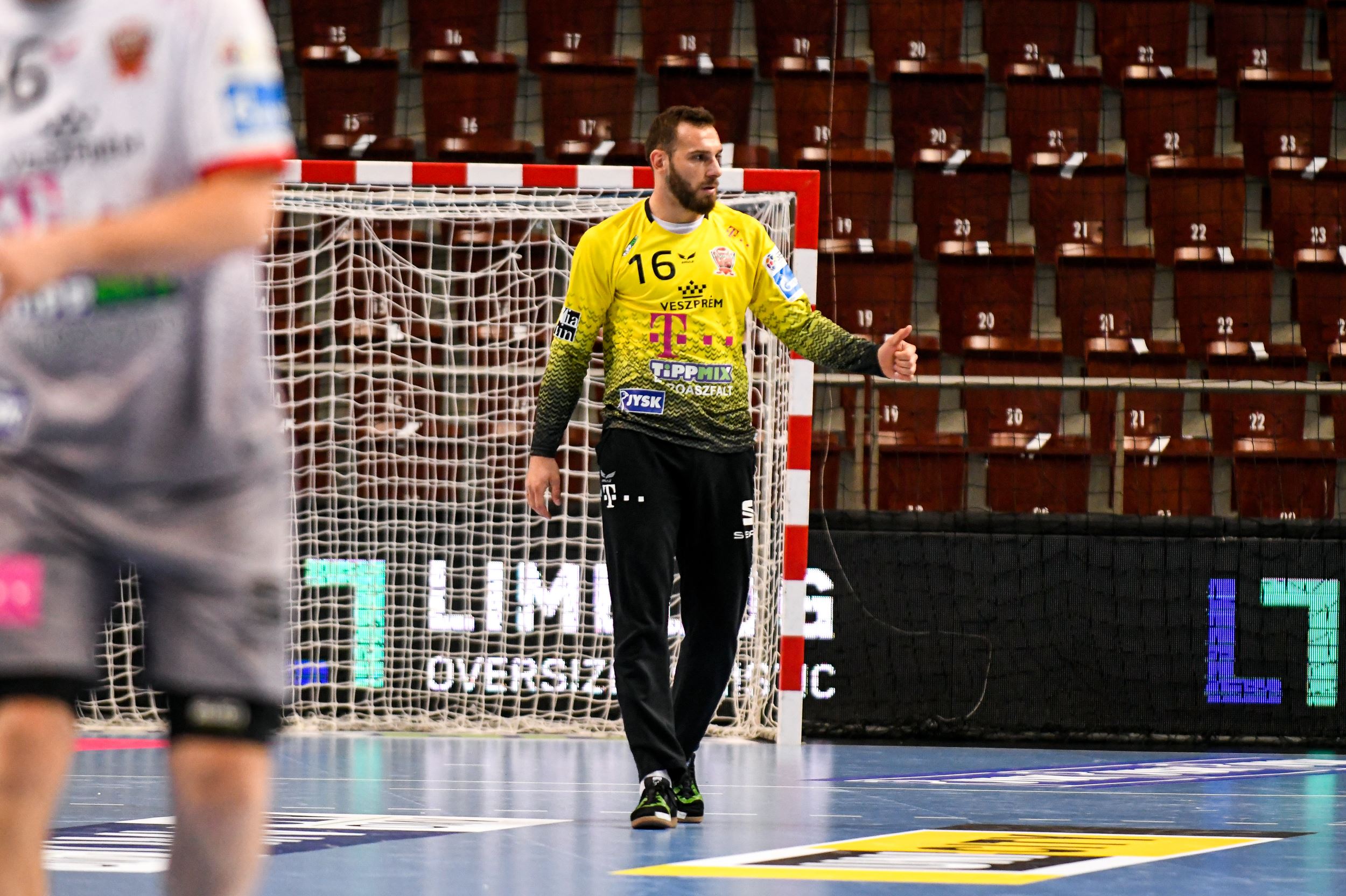 David Davis: I am happy for our 5-1 defense, and satisfied with the team. Those things we wanted to prepare for the upcoming battle against Szeged and the Champions League quarterfinals were working well. The attitude of the guys was right. Borisz Dörnyei sitting beside me helped the team all week in trainings, he got his opportunity and I am happy he could live with it.

Borisz Dörnyei: Thanks to Dabas for the good tempo in the game. Our coach asked us to play in high intensity. Thanks for the coach the lot of minutes on the court, I tried to thank it him with goals. We are preparing for the big derby against Szeged.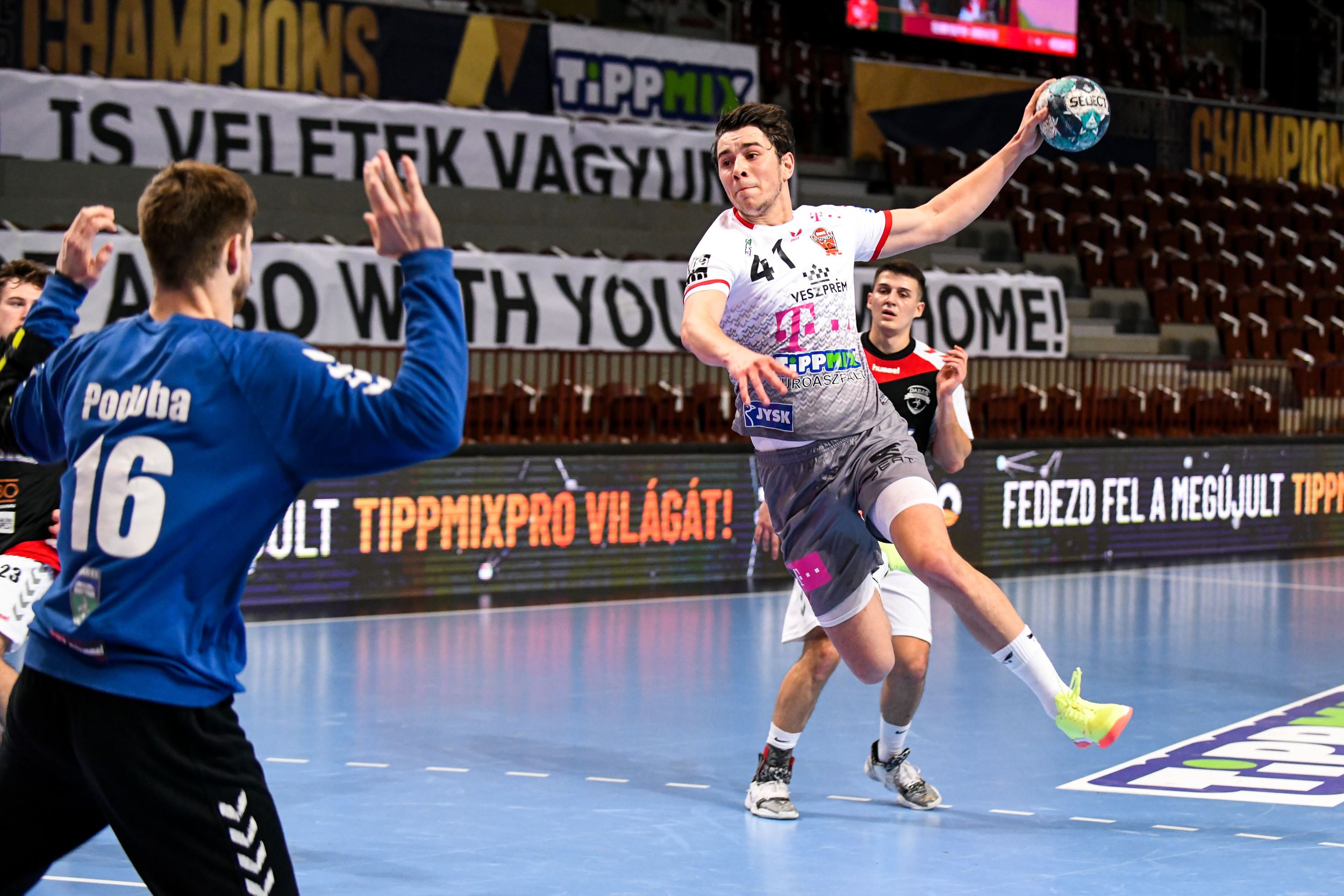 Győző Tomori: Congratulations to Veszprém, they took a confident victory. We came here dedicating this game to the corrections of certain elements. I think today's match served as good preparation for both teams. I am happy we avoided further injuries. We did the best we could with such a few players.

Máté Kurucz: Congratulation to Veszprém. They made an expectable win. As our coach said, we tried many variations. We played good in the first half, in the second we got tired. We are going on and trying to improve.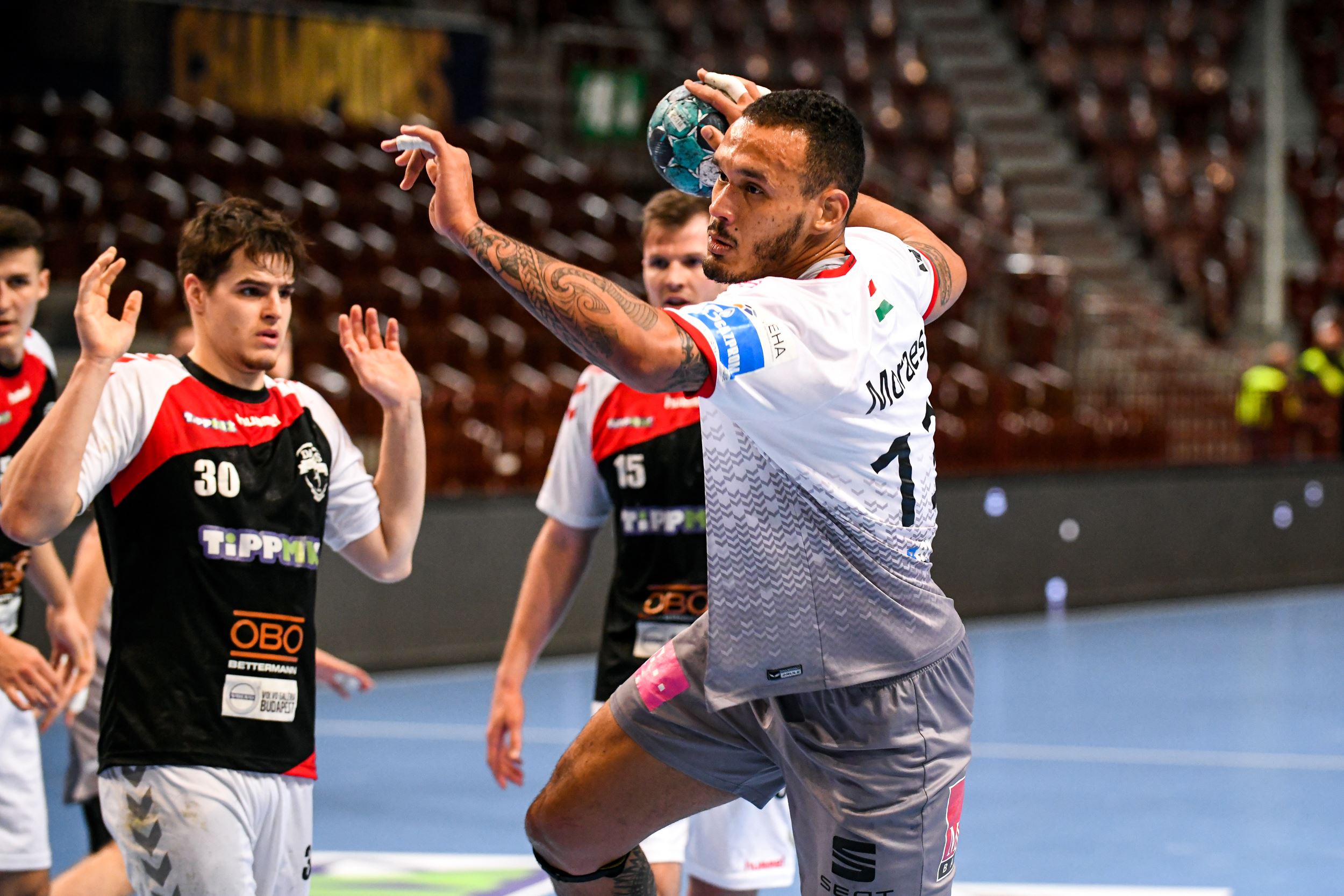 Photo: Dávid Vörös