2021. May. 20. Thursday, 21:43
Champions League
Telekom Veszprém - HBC Nantes 32:30
Telekom Veszprém – HBC Nantes 32:30 (18:15)

Telekom Veszprém: Cupara, Corrales – Manaskov 2, Yahia 6, Moraes 5, Tönnesen, Nilsson, Markussen 3, Ligetvári, Marguc 4 (3), Blagotinsek, Nenadic 7, Mahé, Lékai 2, Borozan 3

HBC Nantes: Dumoulin, Nielsen – Damatrin-Bertrand, Briet, Ovnicek 2, Milic, Rivera 4 (3), Cavalcanti 4, Pechmalbec 5, Figueras, Minne, Lazarov 4, Gurbindo 5, Balaguer 6, Monar, De La Breteche

Penalties: 3/3 and 4/3
Suspensions: 6 min. and 6 min.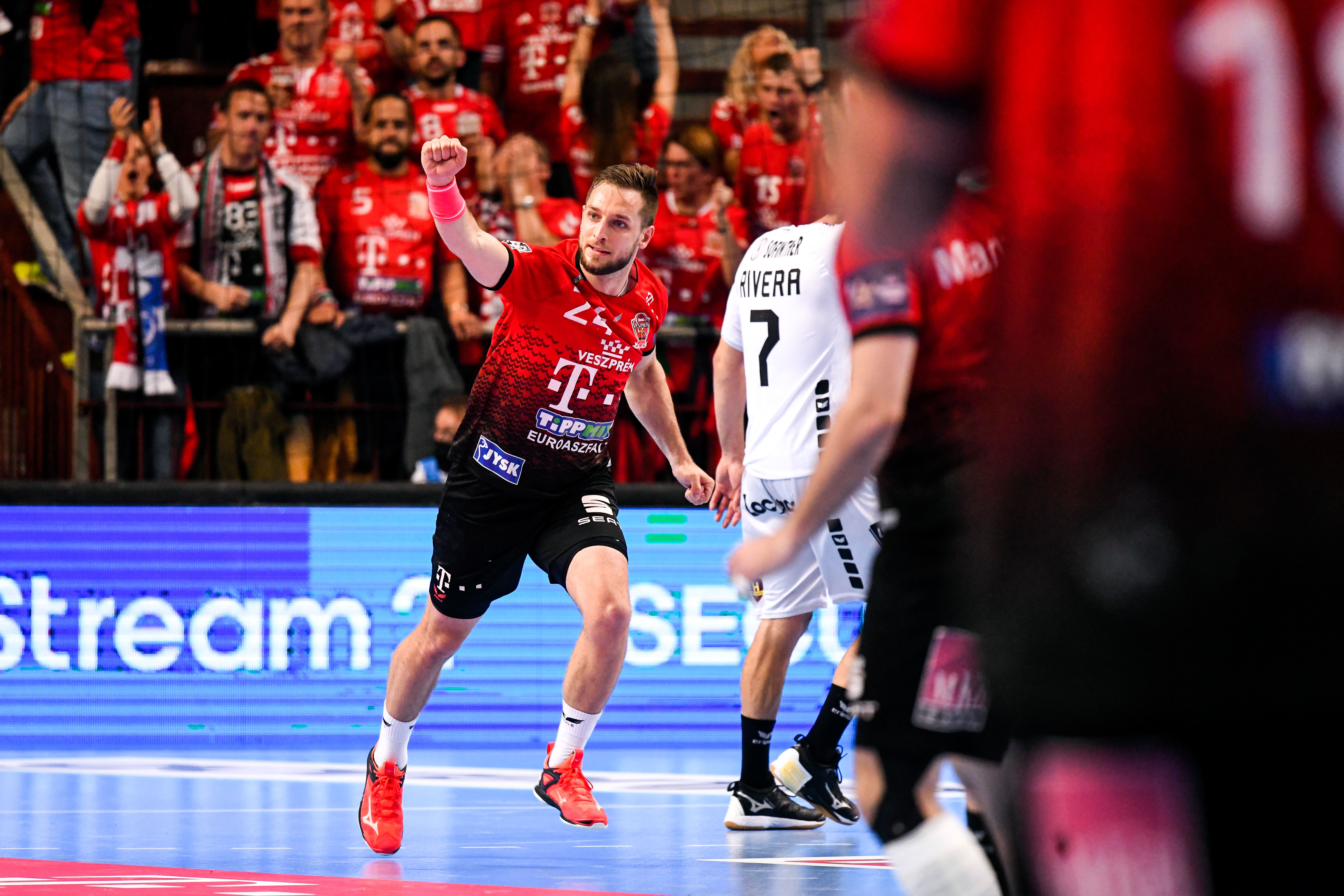 Telekom Veszprém played a crucial second leg game against Nantes in the Champions Leauge quarterfinal. "Építők" started the game from 4 goals disadvantage in front of Veszprém fans. Veszprém led the first attack, but Nantes scored the first goal from counter attack. Yahia equalised with a nice back shot, but came another French goal. Nilsson missed three chances and Nantes had 3 goals advantage in powerplay, so Davis had to call a timeout (8. min 2-5). Nenadic came to organise the attacks and started with nice goals. Cupara switched Corrales and made a huge save that exploded the crowd. At the middle of the first half Marguc scored and the home team came back by one goal (8-9). Markussed went through the defence and scored and the game was tie (11-11). After two Veszprém's goals Nantes called a timeout (23. min 13-11). Blagotinsek got his third 2 minutes suspension for a head punch, with that he was out from the game. Before the whistle, Nantes scored and reduced the difference to 3 goals.

The guests started the second half and they scored a nice goal from pivote position. After a missed home attack Lékai suffered an injury, then Nantes came back by one goal (20-19). Another French goal made the result draw, Davis took a timeout again. Yahia was on fire, he scored huge goals. Unfortunately the defence was not hard enough, the guests always found a hole on it and they led by 2 goals again (42. min 23-25). Moraes scored and took back the lead, because of this the guest coach called his second timeout at the middle of the second half (26-25). Corrales returned to the goal and helped his team with big saves. There was a huge clash on the court, the excitement was on the top and the teams stepped in to the last 5 minutes with 3 goals Veszprém lead (31-28). Manaskov scored a huge goal from back shot, but the result and the time favored for the guests. At the end Nantes qualified to the Final Four.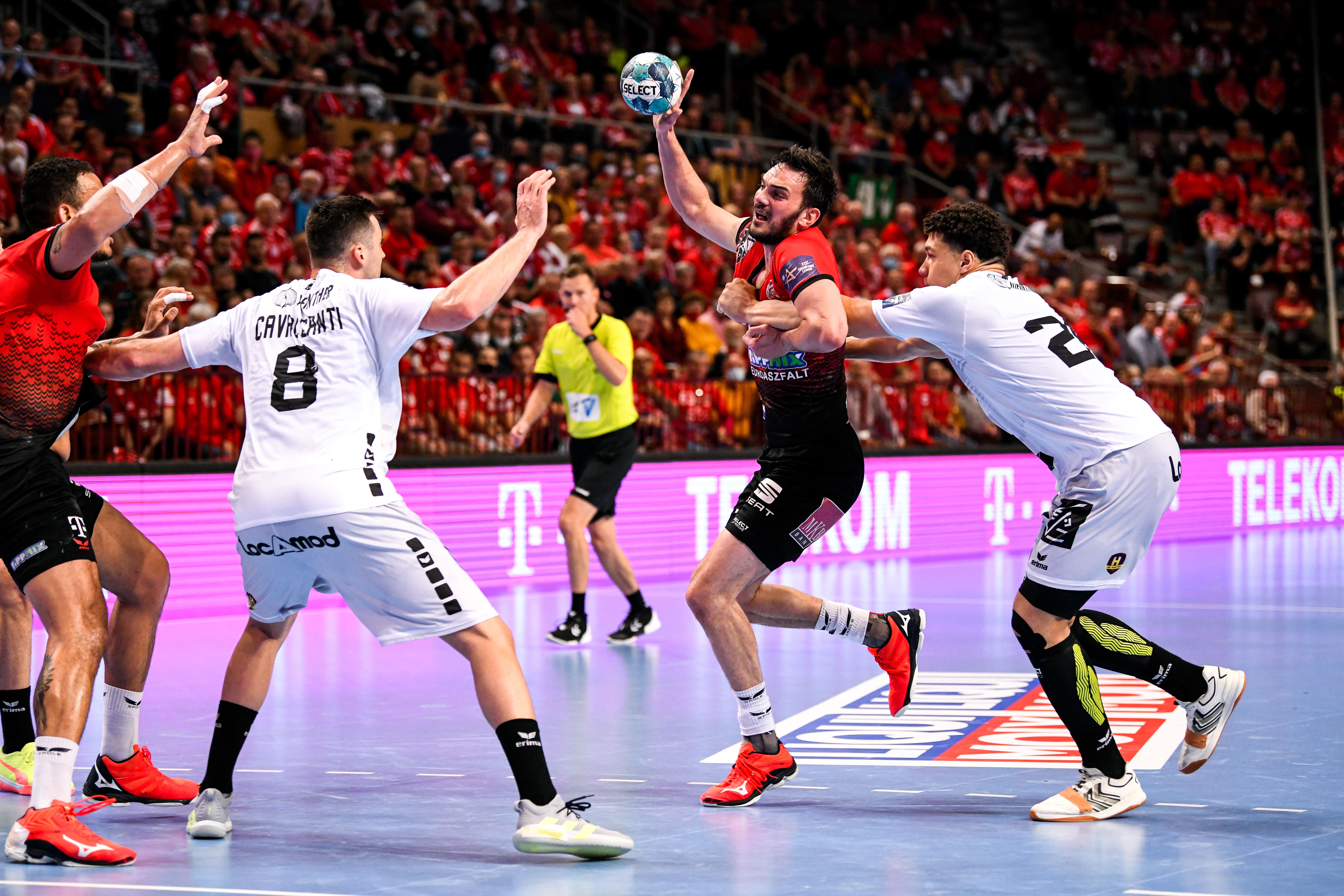 David Davis: Congratulations to Nantes, and Alberto Enterrios, good luck to them in Cologne. It was a tough game today, just as we expected. The first leg was our worst game of the season and the four goal defeat there was too much. We fought, but the opponent was better. For the club, of course, it is a disappointment, as they want to get to the Final 4 every year and win it, but that will not be possible this year. It is painful and difficult to talk now because I was looking forward to the season with this team. The players gave their maximum, but we did not play the game for 120 minutes in the quarterfinals.

Máté Lékai: Congratulation to Nantes, they deserved the qualification, because we were in good position only for 10-15 minutes. Many thanks to the Fans, who supported us until the end. Small things can decide which team qualifies to the Final4. I am sorry that we could not make it, we wanted so much, but we played bad the away game. It was a huge fight on the court and the whole 120 minutes clash was decided in the last minutes. I am very sad and disappointed, I am feeling big emptiness at this moment.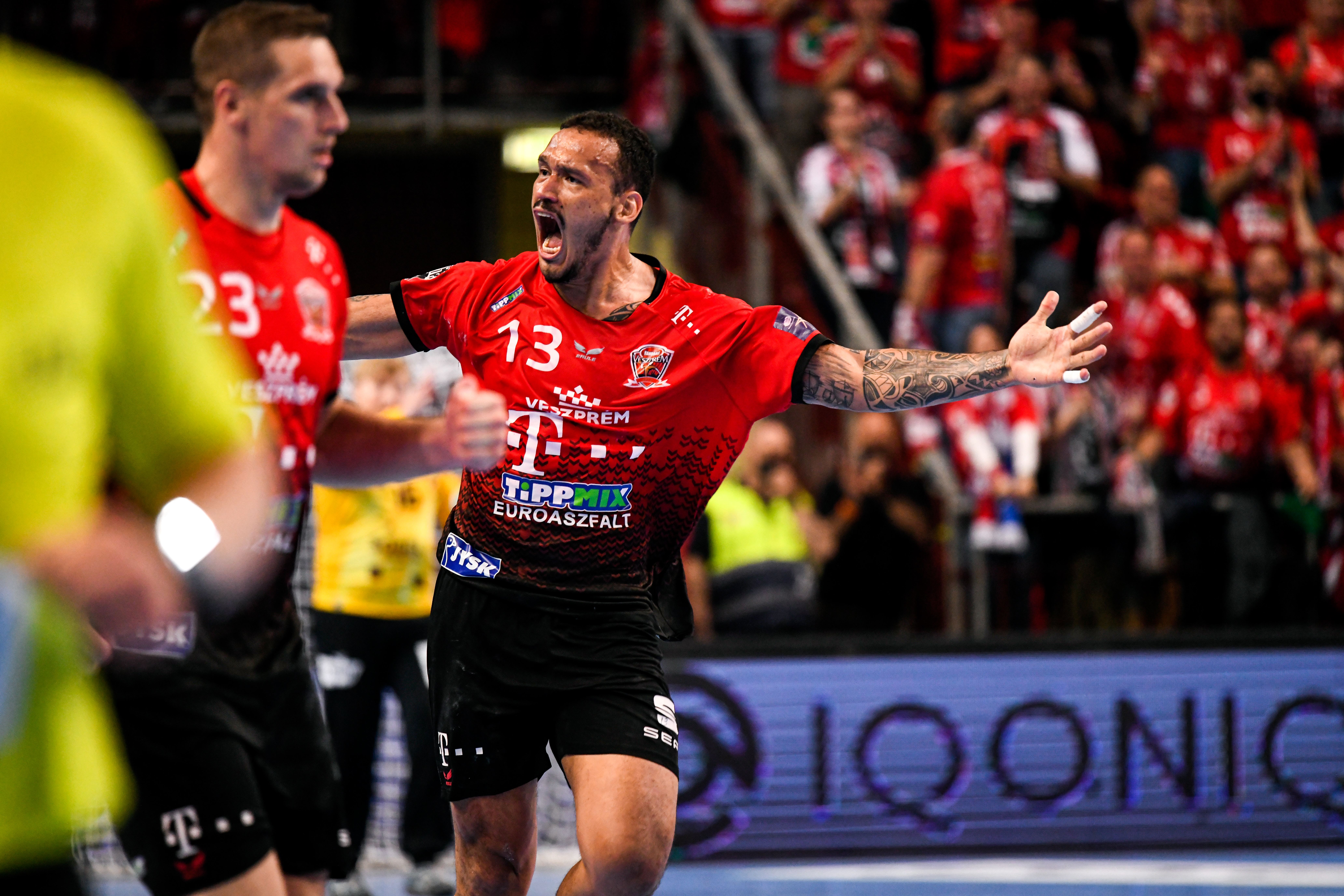 Alberto Entrerrios: We are happy, it is an amazing feeling. I have never achieved anything like this as a coach. I am happy with the performance of our players in this very difficult Arena. At times, we felt like it was impossible to go through in the second leg in Veszprém. We prepared hard during the week because we knew what we had to expect. Our goalkeepers did not have many saves today, so we had to play well in attack. Overall, the team was good; we fought well and did what we needed to do for the Final4.

Alexandre Cavalcanti: It was a crazy match, we knew that the game will be decided at the end. We managed well the endgame. We knew, that Veszprém is a good team, but our goal was to reach Cologne. We had hard moments, but we could reach our goal. We are very happy, many of us, including me, this will be the first Final Four.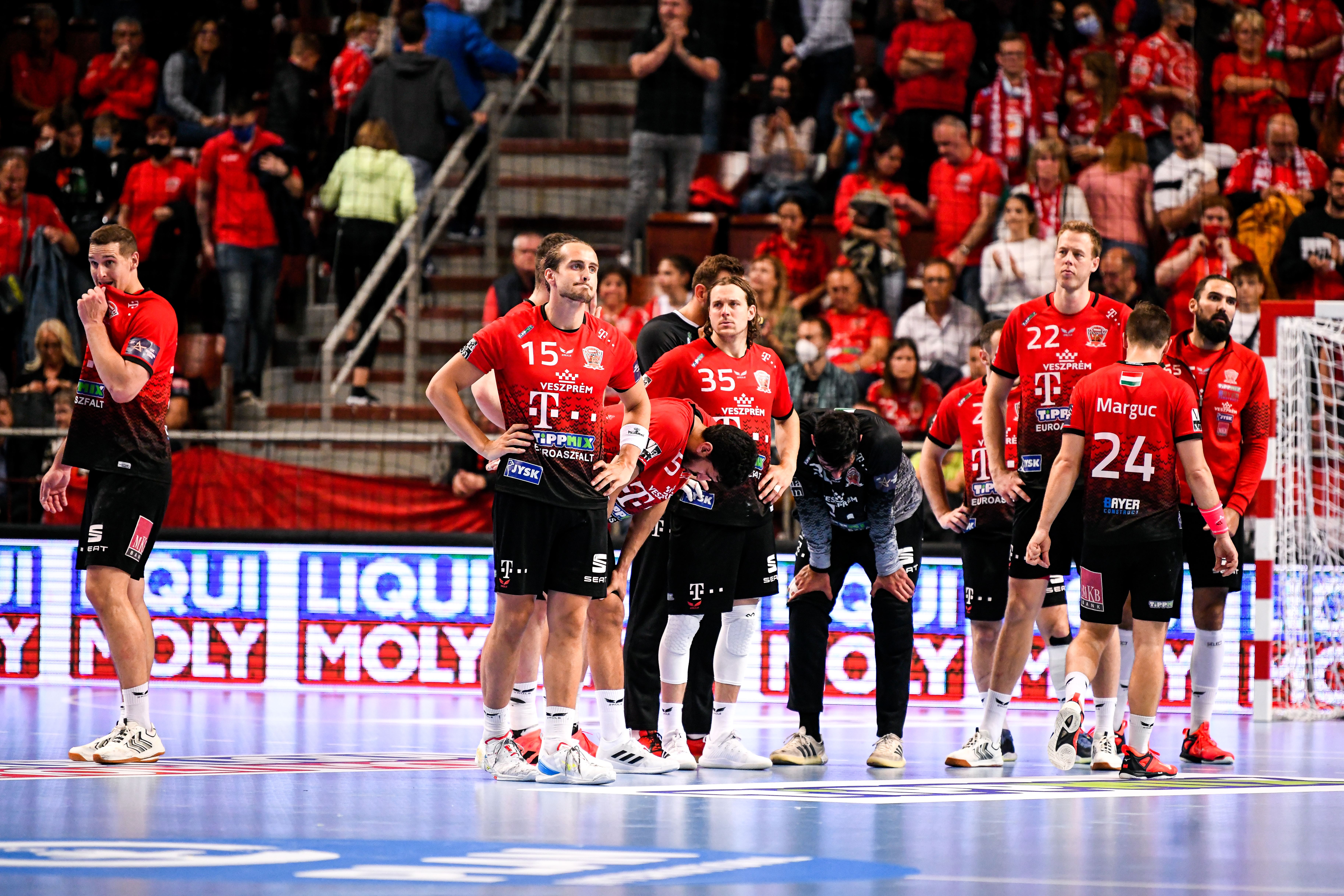 Photo: Dávid Vörös
Next match
Champions League
Dinamo Bukarest
Telekom Veszprém
Oct. 28. Thursday, 18:45
Last match
Hungarian league
Telekom Veszprém
36
Balatonfüredi KSE
29
Oct. 24. Sunday, 17:30