2021. Feb. 17. Wednesday, 21:07
Champions League
Telekom Veszprém - HC Motor 34:30
Telekom Veszprém – HC Motor 34:30 (17:17)
Telekom Veszprém: Cupara, Corrales – Manaskov 2, Yahia, Moraes, Nilsson 4, Markussen 4, Ligetvári, Marguc 8 (3), Strlek 1, Blagotinsek, Nenadic 2, Mahé 2, Maqueda 10, Lékai 1, Borozan
HC Motor: Viunik, Komok – Kubatko, Babichev, Malasinskas 6 (1), Pukhouski 4, Denysov 3, Orbovic, Turchenko, Kozakevych 2 (1), Dontsov, Horiha 7, Gurkovsky 2, Minotskyi, Bokhan 6, Tiutiunnyk
Penalties: 3/3 and 4/2
Suspensions: 8 min. and 8 min.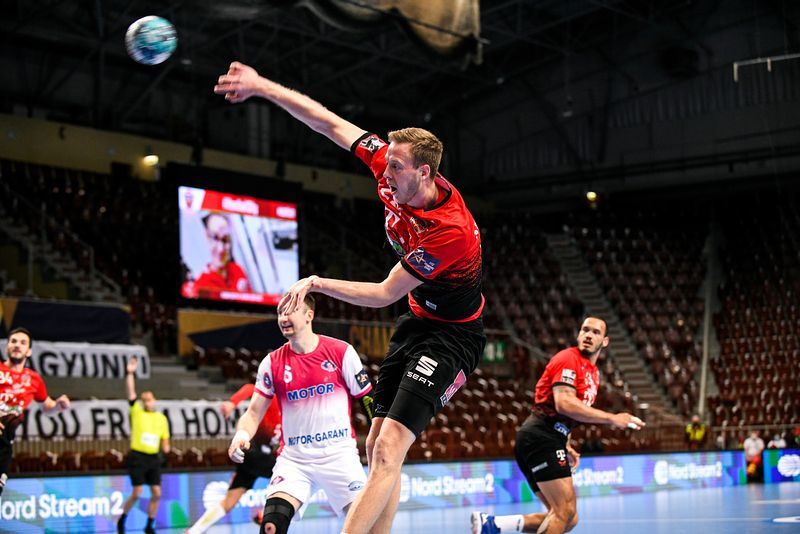 Telekom Veszprém in red jersey hosted the Ukrainan Motor in the Champions Leauge. Veszprém started the game and Markussen scored a nice goal. Motor equalised, but then Veszprém scored twice. Both team played the usual fast handball, but Veszprém was a bit more accurated. Lékai organized well the offence, after 10 minutes the team scored 7 goals (7-4). Maqueda played efficiently, he scored 4 goals in the first 15 minutes (9-8). Davis changed in middle positions, but Motor could equalise. None side was strong enough the defense, the teams scored a lot of goals (22. min 14-12). Corrales saved a penalty, but the guests were close in the whole first half. For the break they caught up Veszprém, that made many mistakes.

The second half started 1-1 goal, then there were few minutes without goals. Veszprém defense could not stop Malasinskas, who scored many goals and gave a lot of assists. Veszprém was twice in powerplay, but they could not leave behind the guests (39. min 21-21). Cupara changed Corrales and saved a penalty, but the defense still was not hard enough (46. min 25-24). In attack Maqueda (he scored 10 goals) and Marguc was on fire and the Reds scored many goals. The Slovenian right wing scored all his penalties with safe hand. In the endgame Veszprém ran away by three goals. But the excitement was not over, because the guests came back by one goal, again. For the end Veszprém won the game, thank to their experience.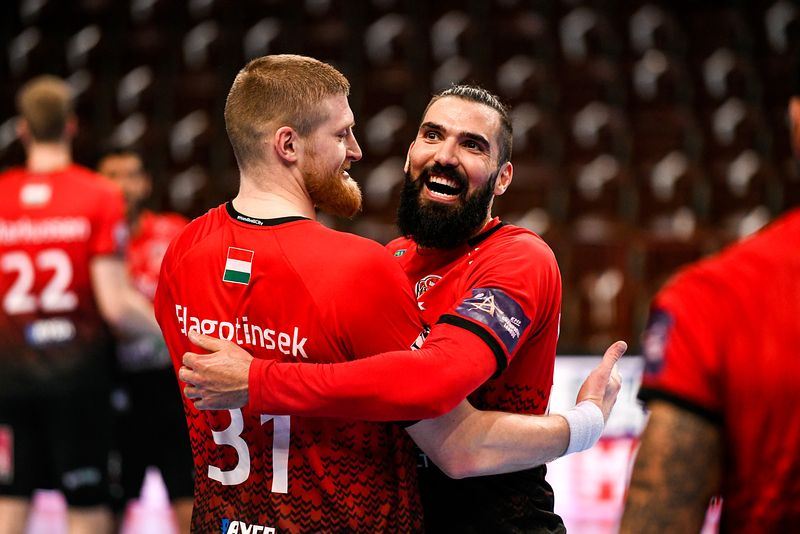 David Davis: Congratulations to Motor, because it is always hard to play against them, I cannot even remember if I ever had an easy game with them as opponents. Unfortunately, the defense is still not as good as we would like it, but at least we had time to practice this week, which gave us possibility to correct the mistakes. The system of the Champions League is going to change, so today the most important thing was to get the two points. Congratulations to Vladimir Cupara sitting next to me, he really changed the rhythm of the game. Only those players can shine, who work hard for it. I miss our Supporters from the Arena!

Vladimir Cupara: Congratulation to Motor, it is always hard to play against them, because they are a real warriors. It was our second victory in a row, we are working hard to be better every day. I hope we can continue this winning streak. On the trainings we are working hard, because we are fighting for big things. Many thanks to the Fans for their support we are waiting them back as soon as possible.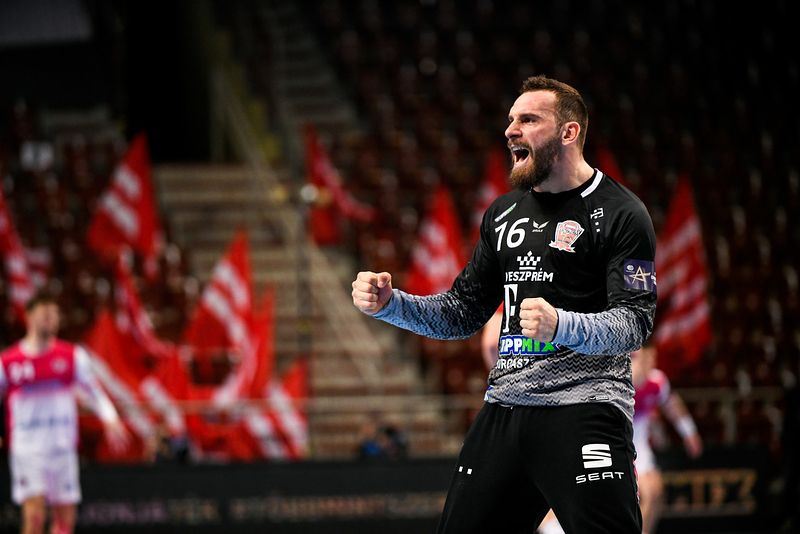 Gintaras Savukynas: Congratulations to Veszprém for the victory. I think the game was similar to the one we played in Ukraine, because we were good for 45 minutes, then Veszprém showed how string they are, and what kind of power they represent. We had positivities in our performance, we showed better character than we did in Kiel a week ago. Thanks to Veszprém for the fair fight.

Barys Pukhoski: Congratulation to Veszprém, it is always hard to play against them, because they play well on home court. We played good, much better, than the last time against Kiel. We changed on our attitude, we fought until the end, but our bench was shorter. It was a good experience for us, many important games are coming and we have to continue to work and to be better in the future.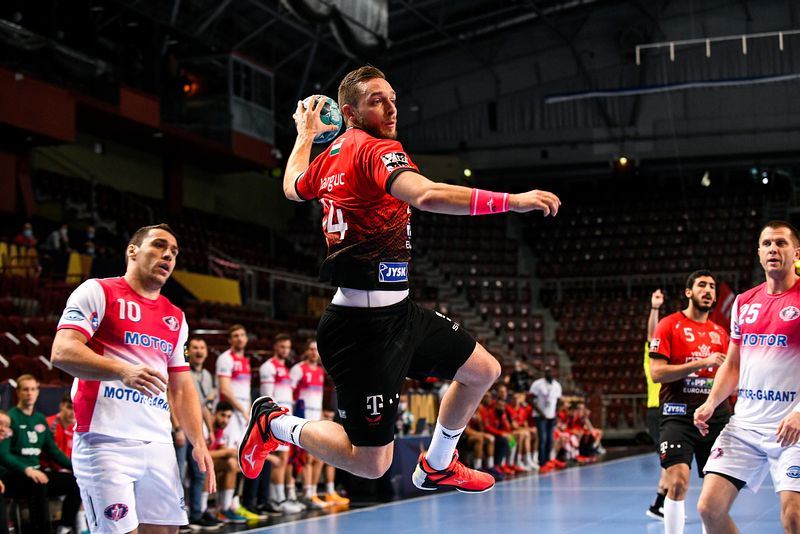 Photo: Dávid Vörös
Next match
Hungarian league
FTC KN Kft.
Telekom Veszprém
Apr. 14. Wednesday, 18:00
Last match
Telekom Veszprém
28
MOL-Pick Szeged
26
Apr. 12. Monday, 19:45