2021. Apr. 08. Thursday, 21:11
Champions League
Telekom Veszprém - HC Vardar 1961 39:30
Telekom Veszprém – HC Vardar 1961 39:30 (20:15)

Telekom Veszprém: Cupara, Corrales – Manaskov 2, Yahia 3, Moraes 3, Tönnesen 4, Nilsson 6, Ligetvári, Strlek 5, Blagotinsek, Shishkarev 6, Nenadic 3 (1), Mahé 2, Lukács, Maqueda 3, Borozan 2

HC Vardar 1961: Ristovski, Kizic – Sevaljevic 5, Walczak 2, Jagurinovski 1, Stoilov 5, Dimitrioski, Georgievski 3, Dissinger 1, Jotic, Kalarash, Gadza 2, Cupic 4 (3), Dibirov 5, Vekic 2

Penalties: 1/1 ill. 3/3
Suspensions: 2 perc ill. 8 perc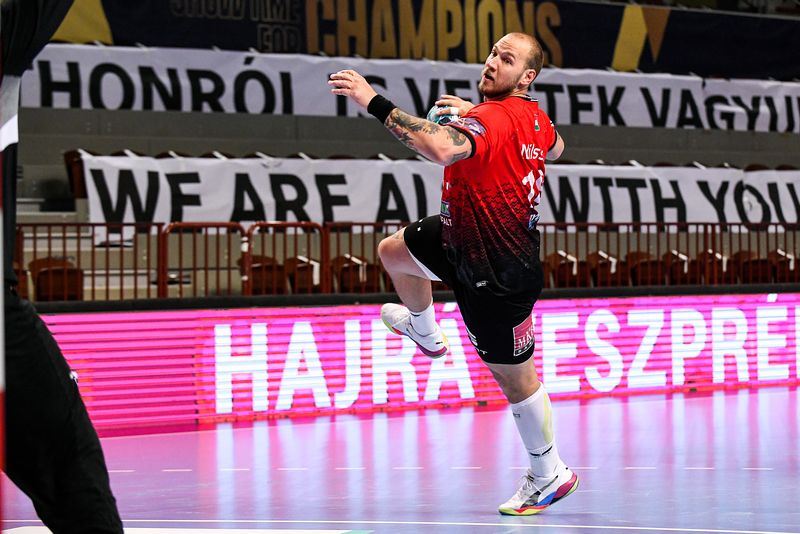 Telekom Veszprém hosted Vardar on the second leg of the Champions Leauge eighterfinal. Having 14 goals advantage Veszprém was in comfortable position. The guests started the game, but Yahia scored first from a counter attack. Teams played in crazy tempo, we could see 9 goals in 5 minutes (5-4). None of the defences was hard enough, but Veszprém offense was more efficient with Yahia's and Borozan's goals (13. min 9-6). After 15 minutes play, Vardar came back by 1 goal and Davis made the usual changes in middle positions (10-9). Nenadic scored from his first penalty, than Vardar called the first timeout. With Shishkarev's 3rd goal Veszprém ran away by 3 goals again (21. min 13-10). Vardar's defense was not a barrier for Veszprém, they made and then scored the clear chances. Veszprém reached 20 goals in the first half and went to the break with 5 goals advantage.

The second half started with Tönnesen's two nice goals. In the home goal Corrales changed Cupara. Within seconds the difference grew to 8 goals, because of that Vardar took their second timeout (34. min 24-16). The guests tried to play 7:6, but they conceeded many empty net goals. After Strlek's goal the home advantage was 10 goals in the 40. minute (30-20). After this Vardar scored three goals in a row after some lost ball by Veszprém. Maqueda came to the court after his injury, first he got a 2 minutes suspension, then his empty net goal stood back the 10 goals difference (53. perc 36-26). In the endgame the young player Lukács made his debut on his first Champions Leauge game. Veszprém this time won with big difference, too and can wait the quarterfinals against Nantes.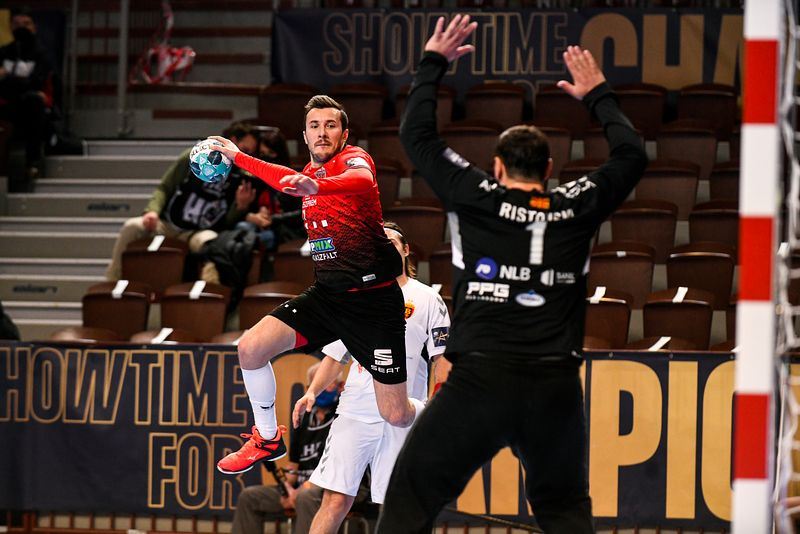 David Davis: We are happy that we reached the quarterfinal; it was our goal all along. We wanted to play well today, just like in away. The players performed well in these 60 minutes, and I can only say the best of them. Good luck to Vardar in the future. We are happy to be able to continue the series. Let's hope, that maybe our Fans can return to the stands, and we can celebrate victories like this together again.

Omar Yahia: I am happy for the team, we played well on both games. We showed huge respect to Vardar, we wanted to win today, too. We wanted to make a good attitude in the dressing room for the upcoming Hungarian Cup Final Four. We always would like to win and be better day by day.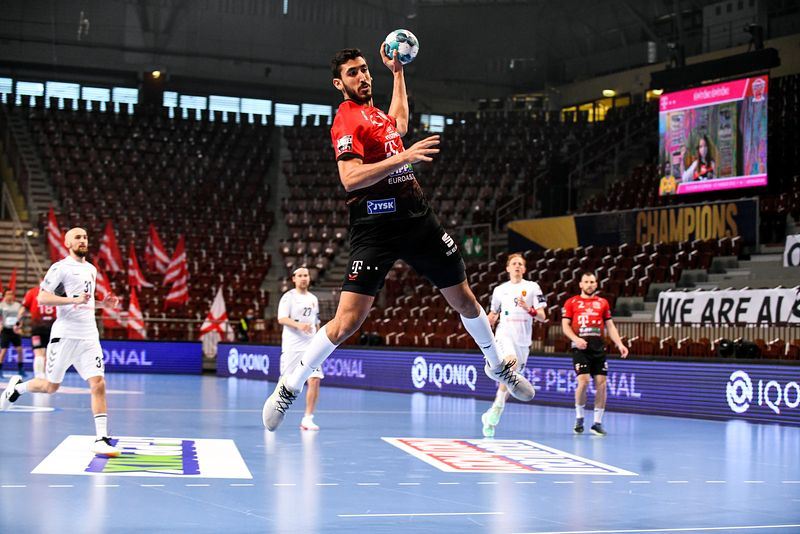 Stevche Alushovski: Congratulations to Veszprém for qualifying to the quarterfinals. Just like in Skopje, they were better today. We had a lot of problems with our balance and they scored easy goals. We tried everything, but Veszprém did not let us do anything. All the best to them in the next round against Nantes.

Ante Gadza: Congratulation to Veszprém, they showed that they are the stronger team, especially in Skopje. We wanted to show that we can play better than we did on the first game. Unfortunately, we could not, because Veszprém did not allow it. We want to win our domestic championship and turn around our bad series.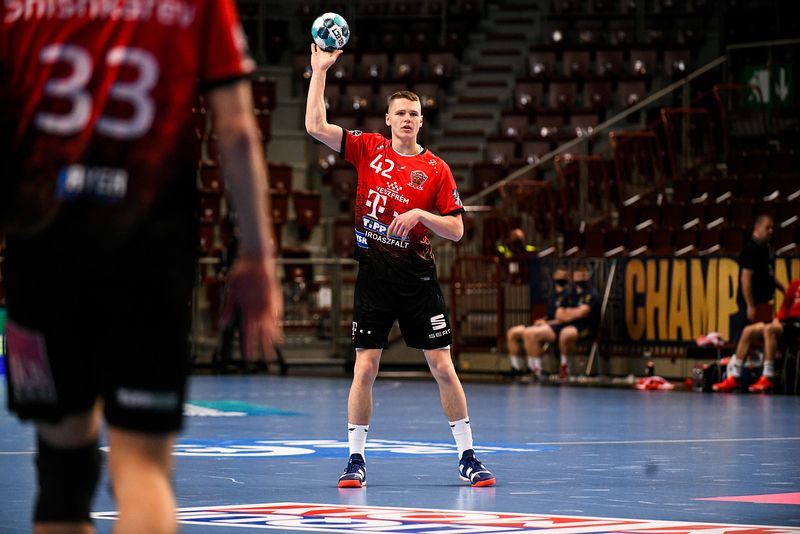 Photo: Dávid Vörös