2019. Oct. 19. Saturday, 20:03
Champions League
Telekom Veszprém - HC Vardar 39:30
Telekom Veszprém – HC Vardar Skopje 39:30 (21:17)
Telekom Veszprém: Sterbik, Cupara – Manaskov 3, Yahia 4, Tönnesen 2, Gajic, Nilsson 6, Marguc 2, Lauge 8, Strlek 4 (2), Terzic, Blagotinsek, Nenadic 5, Mackovsek 1, Lékai 1, Borozan 3
HC Vardar: Ghedbane, Kugis, Kizikj – Stoilov, Kukulovski, Dimitrovski, Kristopans 3, Sikosek Pelko 4, Dissinger 5, Atman 1, Skube 2, Kalarash 1, Cupic 3 (1), Dibirov 8, Shishkarev 3, Gorpishin
Penalties: 2/2 ill. 3/1
Suspensions: 10 perc ill. 10 perc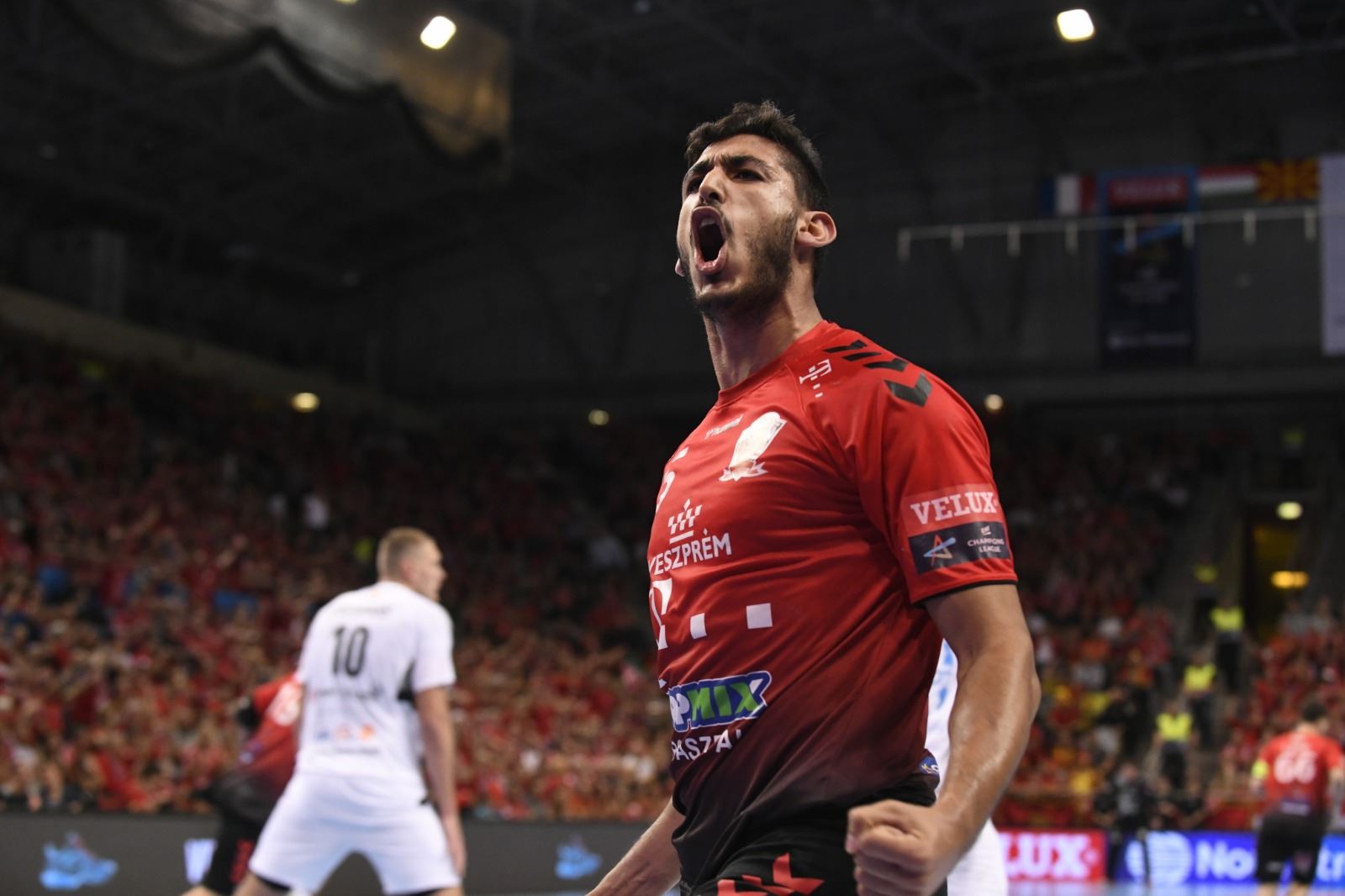 Telekom Veszprém hosted the last season's champion in the Veszprém Aréna. The home team started the game, but Lauge missed a shot. Kristopans scored the first goal, but Nilsson answered back quickly. Sterbik saved Dibirov's try and Veszprém catched his opponent with Strlek's penalty goal (6. min 3-3). After Lauge's nice goal Veszprém took the lead. The guests could not handle Nilsson who scored his third goal. Veszprém led nice actions and scored from almost every attack, with Strlek's 4. goal the distance was 4 goals. Vardar had to take a timeout (12. min 9-5). Lauge scored his 3. goal and the gap was still 4 goals, because of the many Sterbik saves, too. Yahia came into the game with a huge bomb. On the other side the Latvian giant and Dibirov was on fire, so we could see a lot of goals (23. min 15-13). Davis put almost everyone in the game and Veszprém reached more than 20 goals in the first half (21-16)
The second half started with a tipical Dibirov goal and we had to wait 4 minutes for the first Veszprém goal. This time Tönnesen scored, then he got his second 2 minutes suspension. In the playmaker position Nenadic switched Lékai, in the goal Cupara switched Sterbik. In the 40. minute the guests took a timeout at 5 goals distance (26-21). Nenadic and Lauge scored many goals, behind them Cupara started save better, so Veszprém ran away by 6 goals. Lauge's 8. goal was the 30. Veszprém goal in the 45. minute and in this period Tönnesen got red card. Vardar started to be tired, Veszprém continued the outstanding performance and the distance increased to 8 goals. In the endgame we could see many Cupara save and Veszprém show. 4 minutes before the end Vardar took their third timeout at 9 goals gap, but it did not save them, so Veszprém took a worthy revenge on them for the lost CL final in the last season.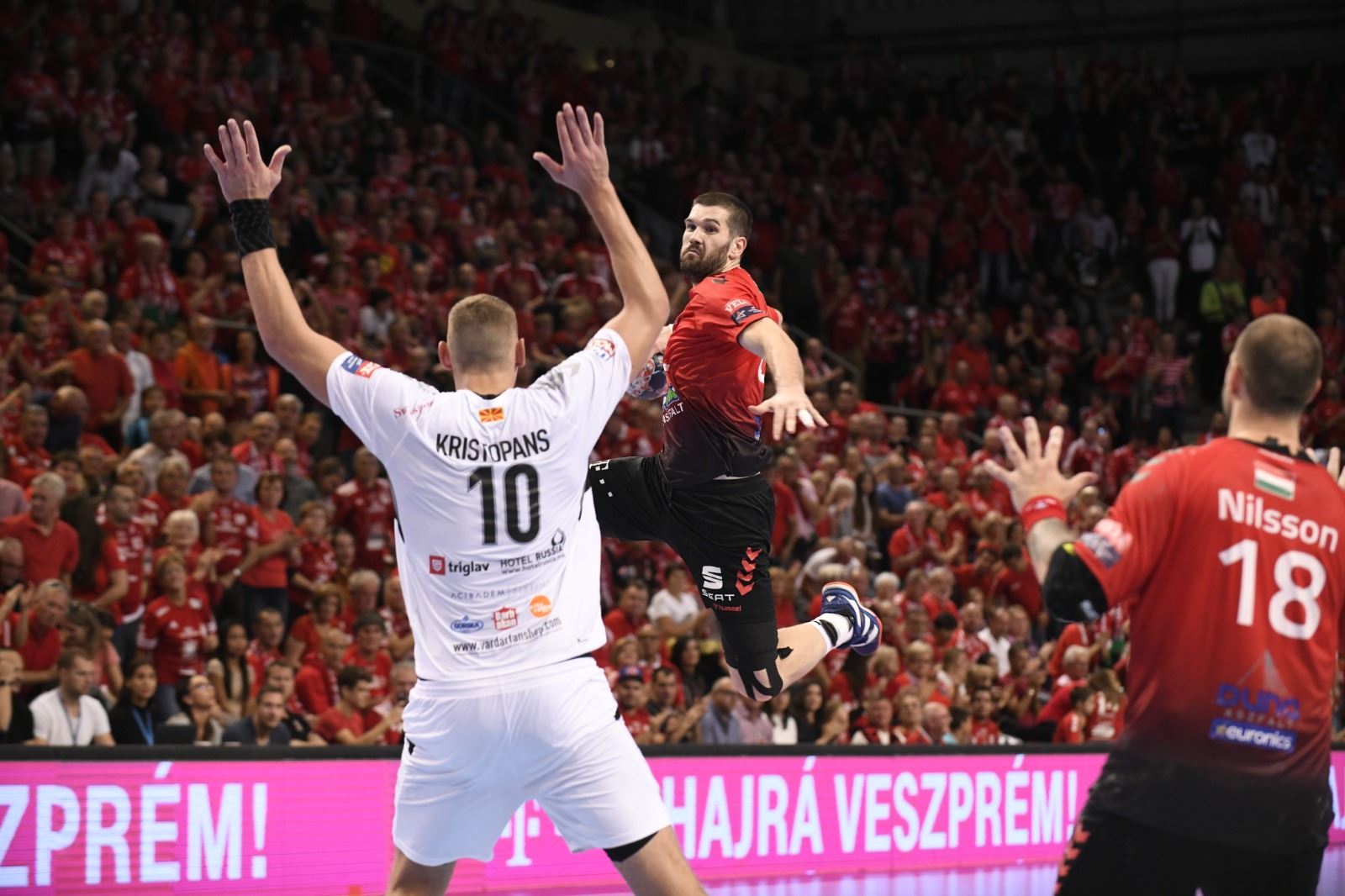 David Davis: It is around the fifth or sixth round of the Champions League when the competition really starts. It is always a pleasure to play against last year's champion. Our supporters were amazing and it was very important for us. The players were very focused through the whole game. We knew it will not be an easy match and Vardar will fight until the end. I am very happy for the victory and for how we won. Dejan Peric is a legend and he is doing an amazing job with the goalkeepers in Skopje. His work is very important. I am very happy about Lauge who was playing really good today. He only came here this year and he is already a key player of the team.
Rasmus Lauge: Thanks to Vardar for the big match today. Like David said, I am also satisfied with our good performance. It is always beautiful to play here, in front of an amazing crowd like this, so many thanks to them. Our tactic worked well, maybe in the defense we could have been better, but I am happy that we can go to the national break with 2 points in our pocket.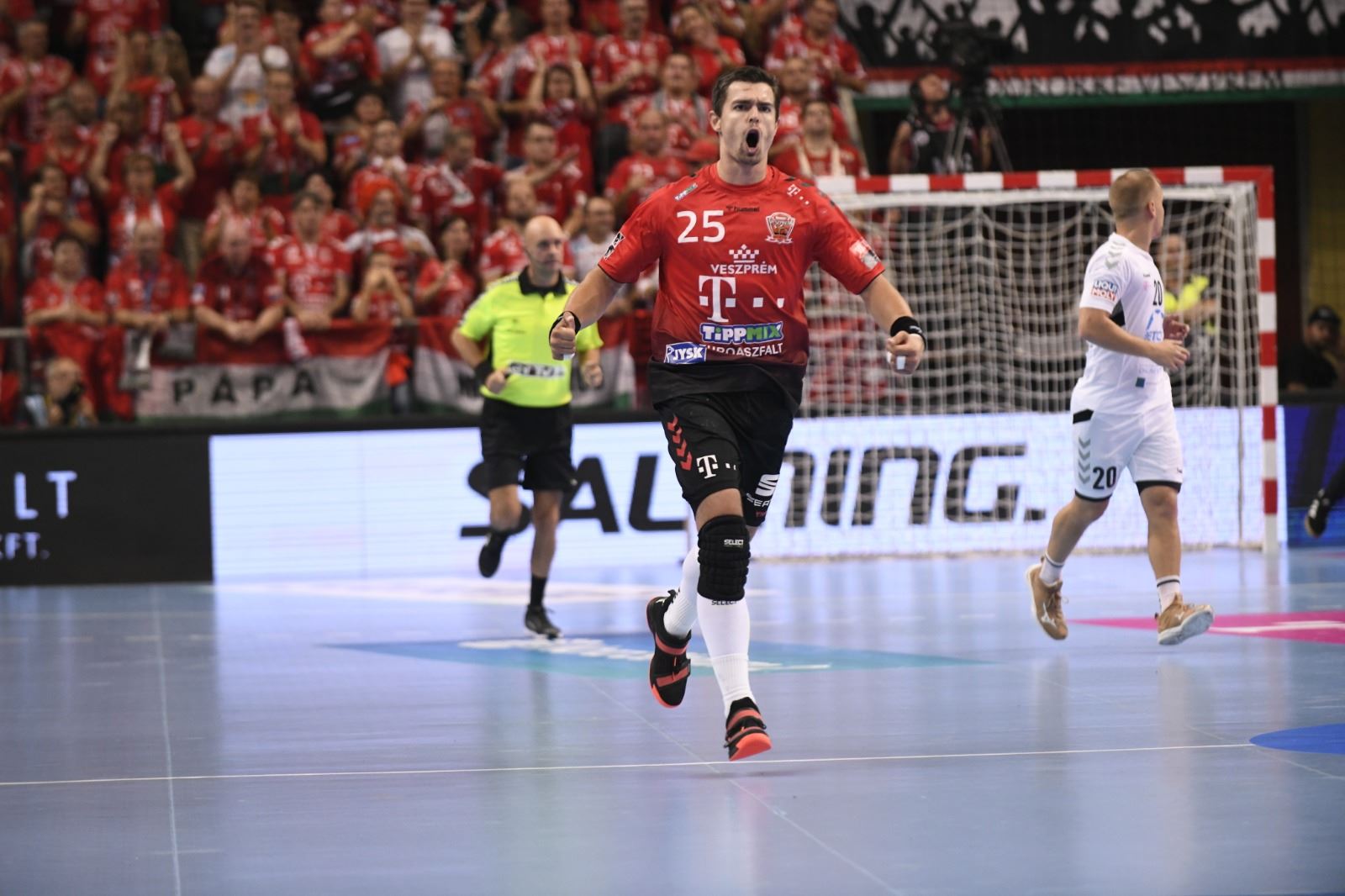 Dejan Peric: Congratulations to Veszprém for the victory. They were better together with their supporters. It is a pleasure to play in Veszprém for every handball player. We were fighting until the end but Veszprém was more tactical and they were better at both defence and attack. I would like to wish good luck for them in the future.
Christian Dissinger: Congratulation to Veszprém for the victory. We played more or less good in the first 40. minute, we were a bit unlucky, but we fought until the end. I do not know why, but Veszprém increased their lead goal by goal. They were much more better today, I congratulate them and wish all the best in the future.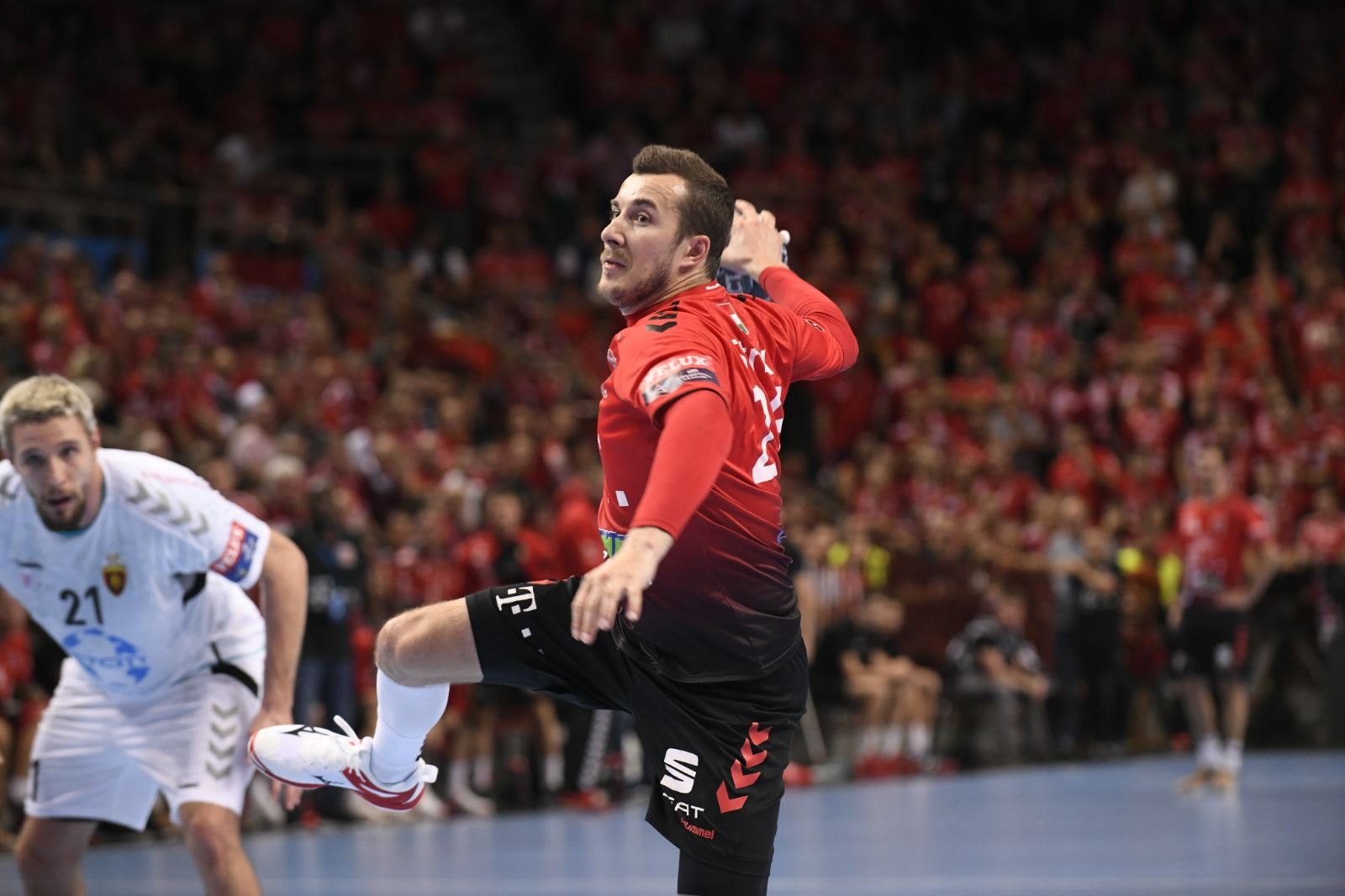 Photo: Dávid Vörös
Next match
Preparation games
Telekom Veszprém
Balatonfüredi KSE
Aug. 15. Saturday, 13:00
Last match
Preparation games
Telekom Veszprém
41
HE-DO B.Braun Gyöngyös
30
Aug. 08. Saturday, 13:00