2020. Aug. 21. Friday, 20:30
General news
Telekom Veszprém - Lomza Vive Kielce 29:32
Telekom Veszprém – Lomza Vive Kielce 29:32 (16:17)
Telekom Veszprém: Cupara, Corrales – Manaskov 3, Yahia, Moraes, Tönnesen 1, Nilsson 4, Markussen, Ligetvári 1, Marguc 2, Blagotinsek 2, Shishkarev 1, Nenadic 3, Maqueda 5, Lékai 4, Borozan 3
Lomza Vive Kielce: Walach, Wolff – Vujovic 2, Olejniczak, Sicko 1, A. Dujshebaev 7, Tournat 4, Karacic 6, Kulesh 3, Moryto 1, Surgiel 1, Fernandez 2, D. Dujshebaev 1, Gebala 1, Karalek 2, Gudjonsson 1
Penalties: 4/3 and 6/3
Suspension: 12 min. and 8 min.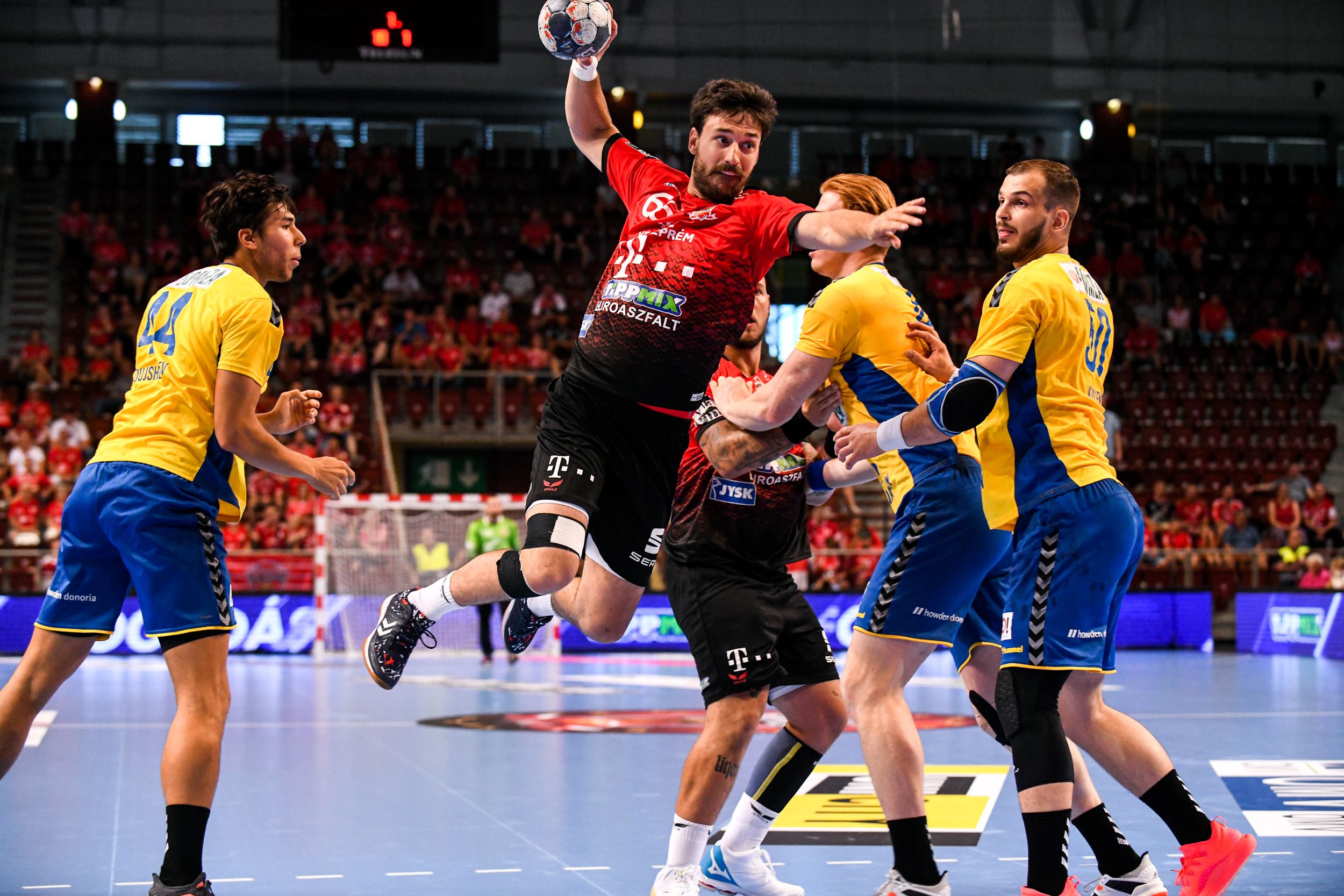 Telekom Veszprém hosted Kielce on a friendly game in the Veszprém Aréna. The Polish team scored 3 fast goals in two minutes, then Lékai answered them. Cupara started very well in the goal, saved a penalty, but on the other side Manaskov missed his penalty (10. min 2-4). With Marguc's two nice wing shots the home team got the lead. Kielce took back the lead after Ligetvári's two minutes suspension, so Davis called a timeout. The young Polish goalkeeper was on fire, but for the 18. minute the result was draw again (9-9). After two fast Veszprém's goal Kielce called a timeout, too (11-11). The guests missed another penalty shot and Maqueda took back the lead for Veszprém. The teams played on high tempo, with lot of goals, despite of the performance of the two goalkeepers. In the break Kielce led by 1 goal.

The second half started with Lékai's goal, the teams still went head to head (36. min 18-18). Borozan scored huge goals into Wolff's net. Veszprém made clear chances but Wolff stopped these tries, then came a Kielce timeout in the 40. minute. Cupara saved another 7 meters shot, but for the middle of the second half the Polish team ran away by goals. Shiskarev equalised with an empty net goal, then Nenadic took the lead in 2 men extra. 10 minutes to go Kielce led again (25-26). The endgame was really exciting, but Kielce won, because they missed less on the game.


David Davis: We should show in the games, what we are training during the week and we should be better and better game-by-game and we need to improve from the last game. The first half more or less was good, but we still had the same problems that we had against Balatonfüred. We need to fix it. We need to work more, because clearly what we are doing is not working, or not working in the way we want it. We had millions of clear situations, but it looked like the ball does not want to go inside.

Vladimir Cupara: We started well, and the first half was good, especially in defense. In the second half we had a little bit more problems in attack, but that is something we know that we have to improve in, and we will, for sure. We are working hard, and still have to improve in every aspect of the game to be ready for the beginning of the season. Of course, it is difficult when you lose in Veszprém Aréna. Thanks to all the Fans who came in this difficult time, to help us and to cheer us. I am very sorry for them, because we did not win, because people in this time need some good things. We will play against Budakalász in the next game, then against Kiel, in our own Arena. I am sure and I believe in our team, that we will win both games, and the ones coming after that. We will enjoy handball more. Thank you for the Fans and please believe in us!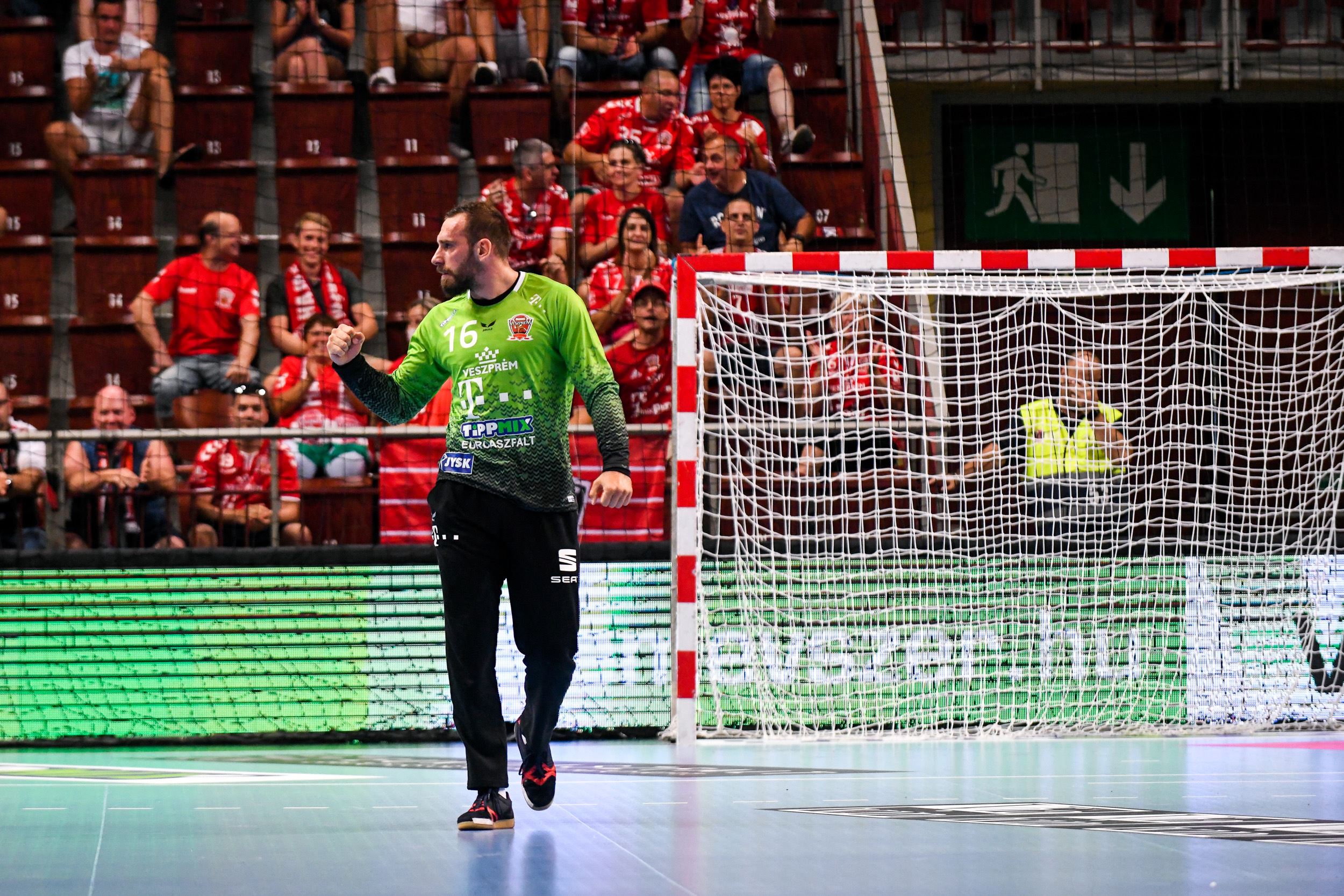 Talant Dujshebaev: It was normal that both teams made mistakes, because we are still in preparation. I am happy because I could play fifteen players, who did not play against such a good team as Veszprém, one of the best in the world. I am satisfied that my left wings, who are 17 years old and could perform well in a big hall like Veszprém Arena.

Alex Dujshebaev: It was a very beautiful game between some of the best players in Europe. It was a preparation game, but also the players played like it was an official match. It was a tough game and at the end little mistakes decided for one side. We played well, especially running from the defense.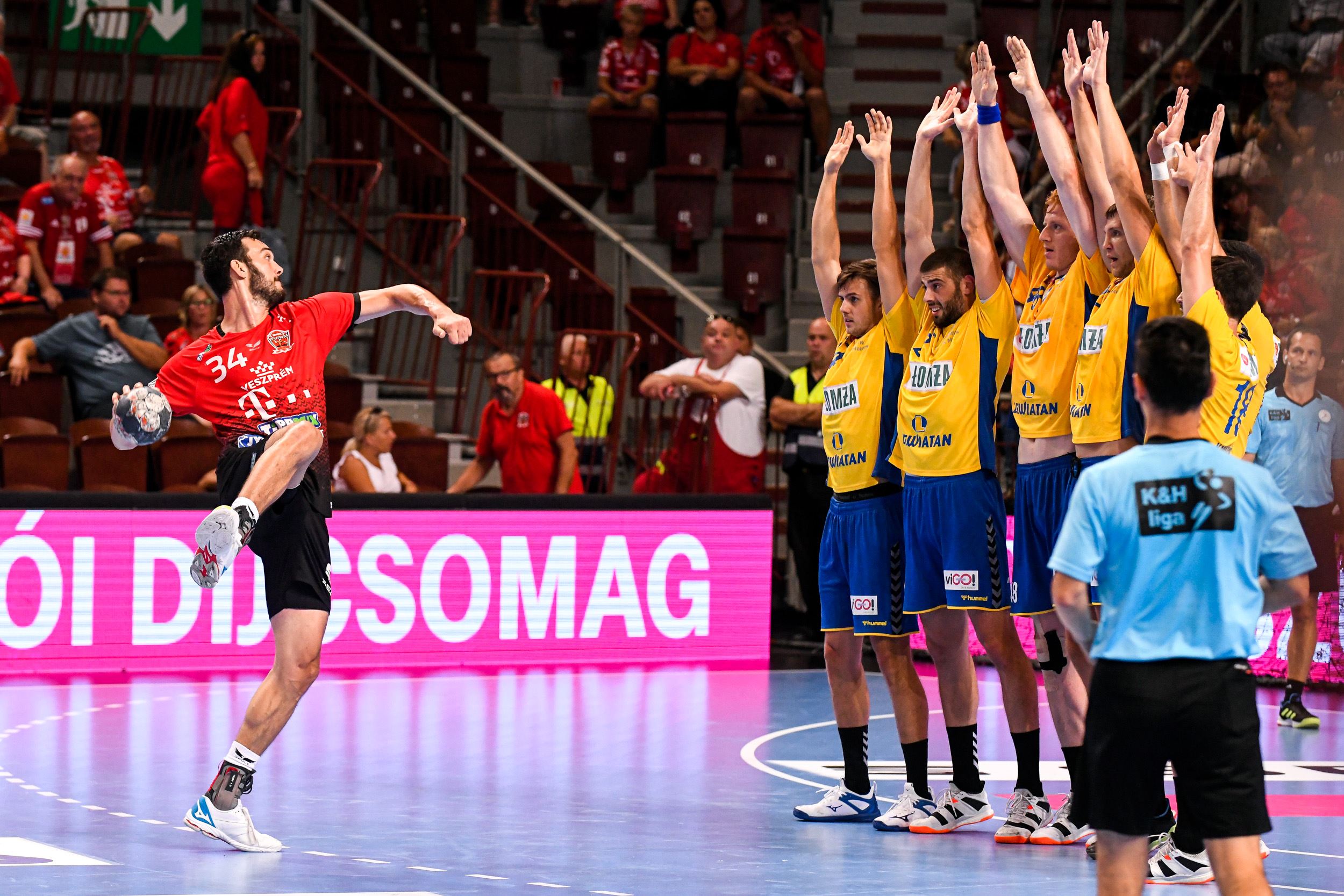 Photo: Dávid Vörös
Next match
Hungarian league
Telekom Veszprém
FTC KN Kft.
Nov. 11. Wednesday, 18:00
Last match
Champions League
THW Kiel
31
Telekom Veszprém
31
Oct. 28. Wednesday, 18:45