2021. Mar. 21. Sunday, 20:32
Hungarian league
Telekom Veszprém - MOL-Pick Szeged 27:23
Telekom Veszprém – MOL-Pick Szeged 27:23 (11:10)

Telekom Veszprém: Cupara, Corrales – Manaskov 5, Yahia 2, Moraes 3, Tönnesen 3, Nilsson 4, Ligetvári, Marguc 2, Blagotinsek, Nenadic 5 (2), Mahé, Dörnyei, Lukács, Lékai, Borozan 3

MOL-Pick Szeged: Mikler, Alilovic – Rea, Kallman 3, Gaber 1, Sostaric 7 (4), Kasparek 5, Bajus, Bombac 2, Tóth, Mackovsek 2, Zhitnikov 3, Szilágyi

Penalties: 2/2 and 8/4
Suspensions: 8 min. and 6 min.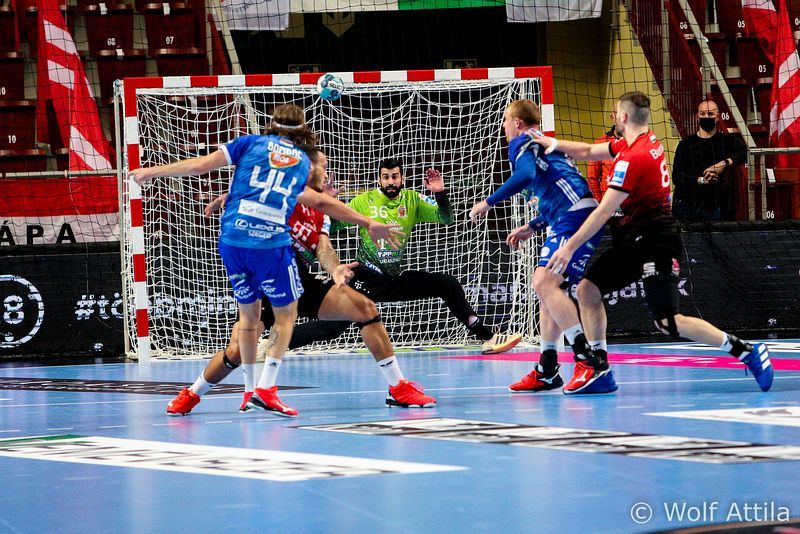 Telekom Veszprém played a Hungarian Leauge derby against Szeged on home court. Veszprém in red jersey started the game and Borozan scored first. Corrales made 3 huge saves, one from these was a penalty, so after few minutes play the result was 3-0. Pastor was not satisfied with his team's performance, so he called a timeout in the 9th minute (5-2). Corrales still was on fire, Szeged could score only 4 goals until the middle of the first half. At this time a refreshment came from the home bench in the middle positions. Moraes scored twice and Veszprém ran away by 5 goals (21. min 10-5). Then Szeged scored three times in a row and Davis took a timeout. On the other side the former Veszprém goalkeeper Alilovic showed an extraordinary performance, too, that was why Szeged could stay close. Unfortunately, the Veszprém players missed a lot of clean chances in the endgame of the first half.

The second half started with Manaskov's and Nenadic's penalty goal. Szeged tried the 7 against 6 play, from that Blagotinsek got 2 minutes suspension. In attack Tönnesen scored nice goals, Nenadic besides his goals, gave nice assists. With Manaskov's goal the home advantage was already 6 goals (46. min 22-16). Szeged was getting tired, but they could come back by 3 goals. (52nd min 24-21). Veszprém attacked with two playmakers (Lékai, Nenadic) and they made clear chances to the wingers, who scored permanently. The man of the match was definitely Corrales, he made numerous big saves. At the end, Építők won the derby by 4 goals.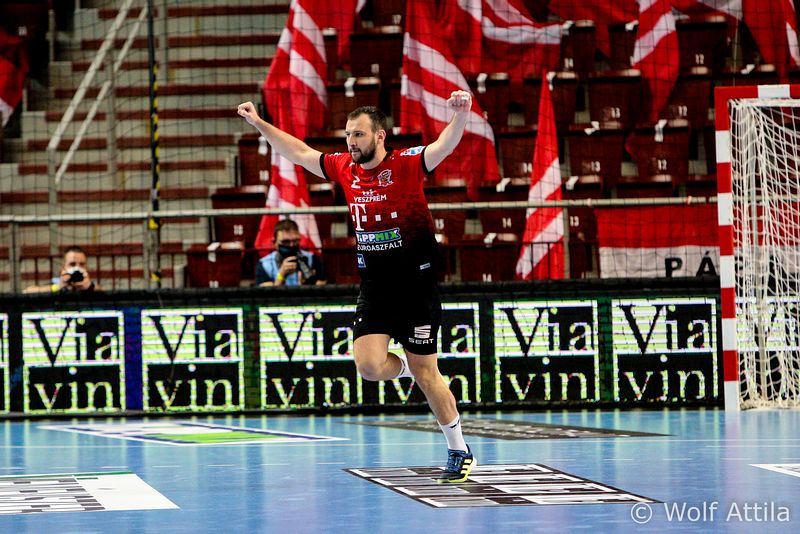 David Davis: Congratulations to the team. We had a hard time preparing, because we knew that Szeged is struggling, and we were unsure how they will arrive today. Corrales had a great first half, he kept us in advantage, then came Alilovic, and Szeged could come closer. In the second period, we did a better job, we put more pressure, the defense and offense both got stronger. I am satisfied; after all, we won the derby. We respected our opponent on the court. The most important part of the season is yet to come, where almost only the victory matters. Good luck to Szeged.

Máté Lékai: Congratulation to both teams, we knew, that they have a lot of problems, but a Veszprém-Szeged match is always a derby. We are happy that we could win, but we played with many mistakes. We controlled the whole game. Now it is coming the most important part of the season, where only the victory counts, like today.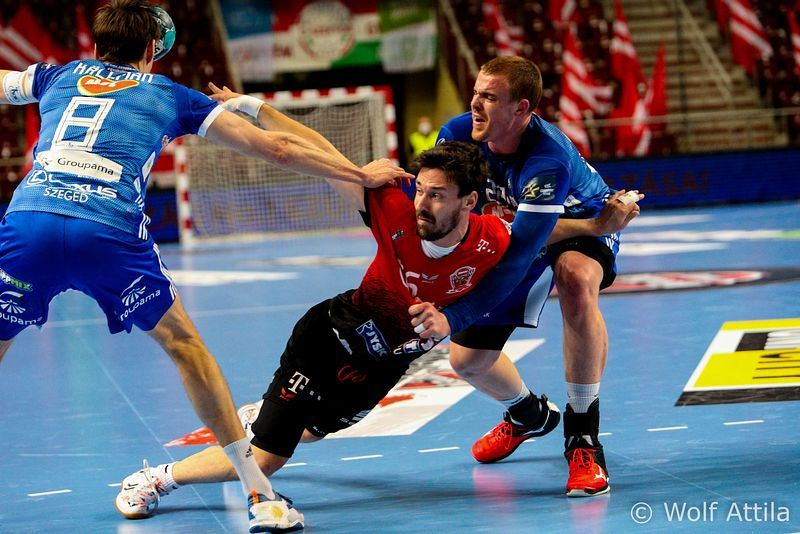 Juan Carlos Pastor: Congratulations to Veszprém. We started well, and played particularly good in the first 15 minutes. After that, we made scoring chances, but did not score from them. The game was lost because we missed 27 shots, from which Corrales saved at least 20. We fought until the end, the attitude of the team was right. We have to improve a lot as a team, and as individuals as well. I hope we can soon reintegrate the injured and infected players, to get their support in the most important part of the season.

Mirko Alilovic: Congratulation to Veszprém on the fair game. It is not an excuse, but we have many missing players because of injury or virus. We fought, but we were exhausted and we did not have changes. We have to rebuild a lot of players in the upcoming weeks, because important games await us. In the League and Cup final the two teams will meet hopefully.