2021. Jun. 05. Saturday, 21:29
Hungarian league
Telekom Veszprém - MOL-Pick Szeged 36:37
Telekom Veszprém – MOL-Pick Szeged 36:37 (14:15)
Telekom Veszprém: Corrales, Cupara – Manaskov 7, Yahia 3, Moraes 1, Nilsson 4, Markussen, Ligetvári, Marguc 4, Blagotinsek 1, Nenadic 4 (1), Mahé 9 (3), Maqueda 1, Lékai 2
MOL-Pick Szeged: Mikler, Alilovic – Kallman 5, Bodó 1, Canellas 4, Radivojevic 6 (3), Gaber, Sostaric 4, Bánhidi 3, Kasparek 5, Bajus, Stranovsky 1, Bombac 4, Rosta 1, Mackovsek 1, Zhitnikov 2
Hétméteresek: 5/4 ill. 3/3
Kiállítások: 4 perc ill. 4 perc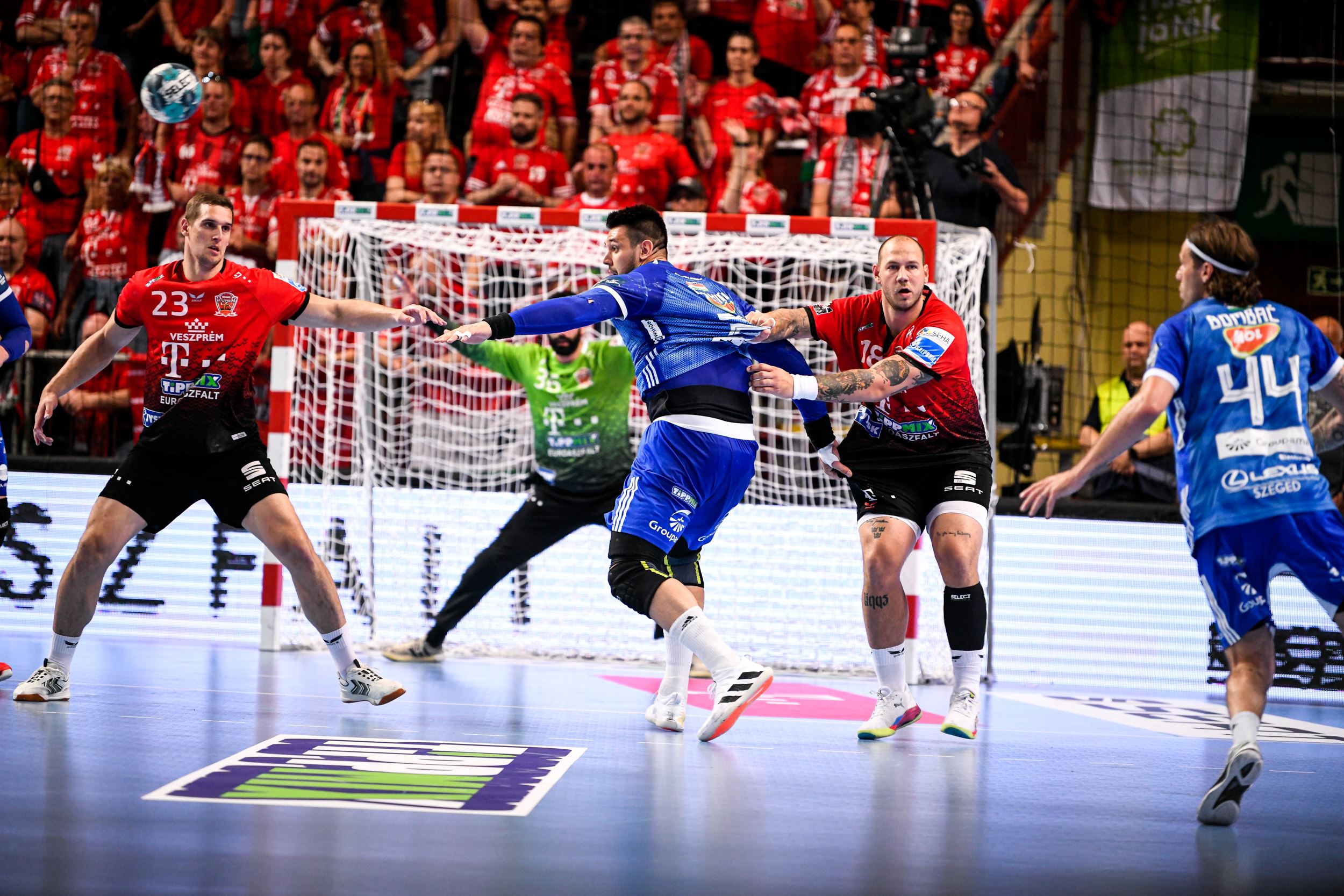 On the second game of the Hungarian Final Telekom Veszprém hosted Szeged, On the first game Szeged won by 3 goals (31-28), so we could expect a very sharp game. The guests started the game and Bodó scored first, that Kasparek doubled up. The first home goal was scored by Yahia. From a rebound after a save Manaskov equalised in the end of the 6. minute (3-3). Corrales started very well, he saved Bánhidi's two clear shots. Teams went head to head, Szeged always found an answer to the Veszprém's goals (10. min 6-6). Unfortunately Marguc missed a penalty and at the middle of the half Szeged ran away by 2 goals, responding to thist Davis called a timeout (8-10). In attack Veszprém lost many balls, Szeged could score easy fastbreak goals. Thank to Corrales's big saves Veszprém could come closer. At the end of the first half Szeged used the 7 against 6 variation. Bánhidi got a red card before the break, but the first half ended with a one goal Szeged lead.

The second half started with three missed home attack and Szeged led by 4 goals within seconds. Szeged played their attack until passive play, but Canellas somehow found the way to the net. Cupara came to the goal and with Mahé's goal the difference was only one goal again. Hot atmosphere, big fight was on the court. Cupara saved Kallman clear shot in a very important moment, so instead 3 goals the difference was only 1 goal. Mahé played extremely good, brought his team on his back. Unfortunately Szeged scored from almost every attack, in the 48. minute they reached 30 goals (27-30). Six minutes to go Davis called a timeout, Veszprém had to score because Szeged was leading by 3 goals (31-34). Veszprém started a huge comeback, with Mahé's penalty the result was draw 3 minutes before the end. But it was not enough, Szeged won the Hungarian League.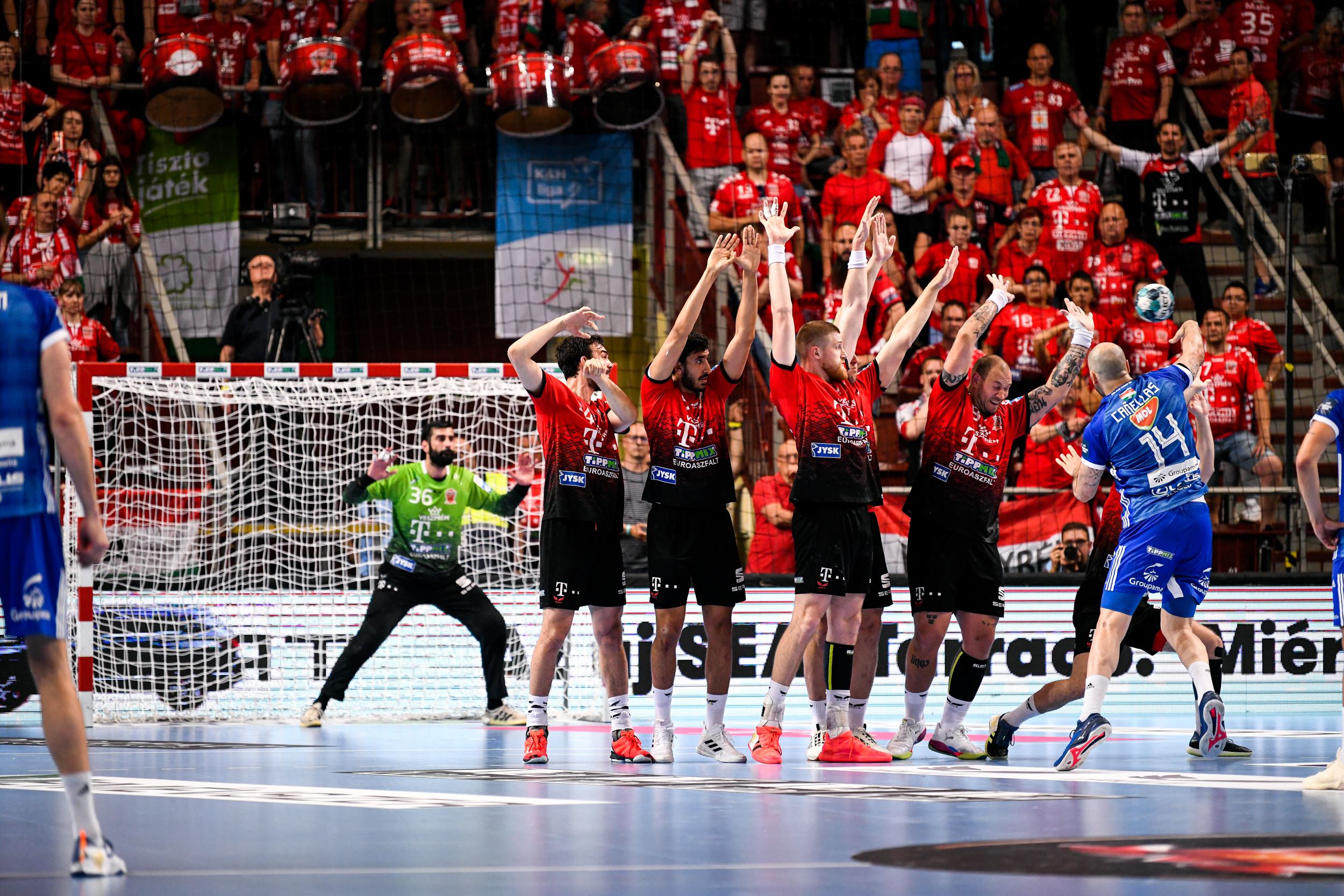 David Davis: Congratulations to Szeged and to Coach Pastor. They were better, and we played from behind throughout both games. We could not take the lead in either game. We have had a difficult season, there were many problems, but I still feel that the team arrived at the final in good form. We failed in December, in May and today. It is disappointing that we lost the championship at home. Handball is my life and my love, I gave my all. It is a painful day for us and for our fans, who have not been happy with the team's performance in recent months anyway. This club is the most professional I have ever been to. The staff around us and the office do their best to keep us focused on the job and we thank them, as well as our Supporters, for cheering the boys on all the way. We have to look forward.

Kentin Mahé: Congratulation to Szeged, they deserved the victory. We are very disappointed. It is painful, because we can play better than this. In the season we were better, but such is sport. We did not expect an end like this, but in the next season we will fight back and we will work hard to get back the Hungarian title.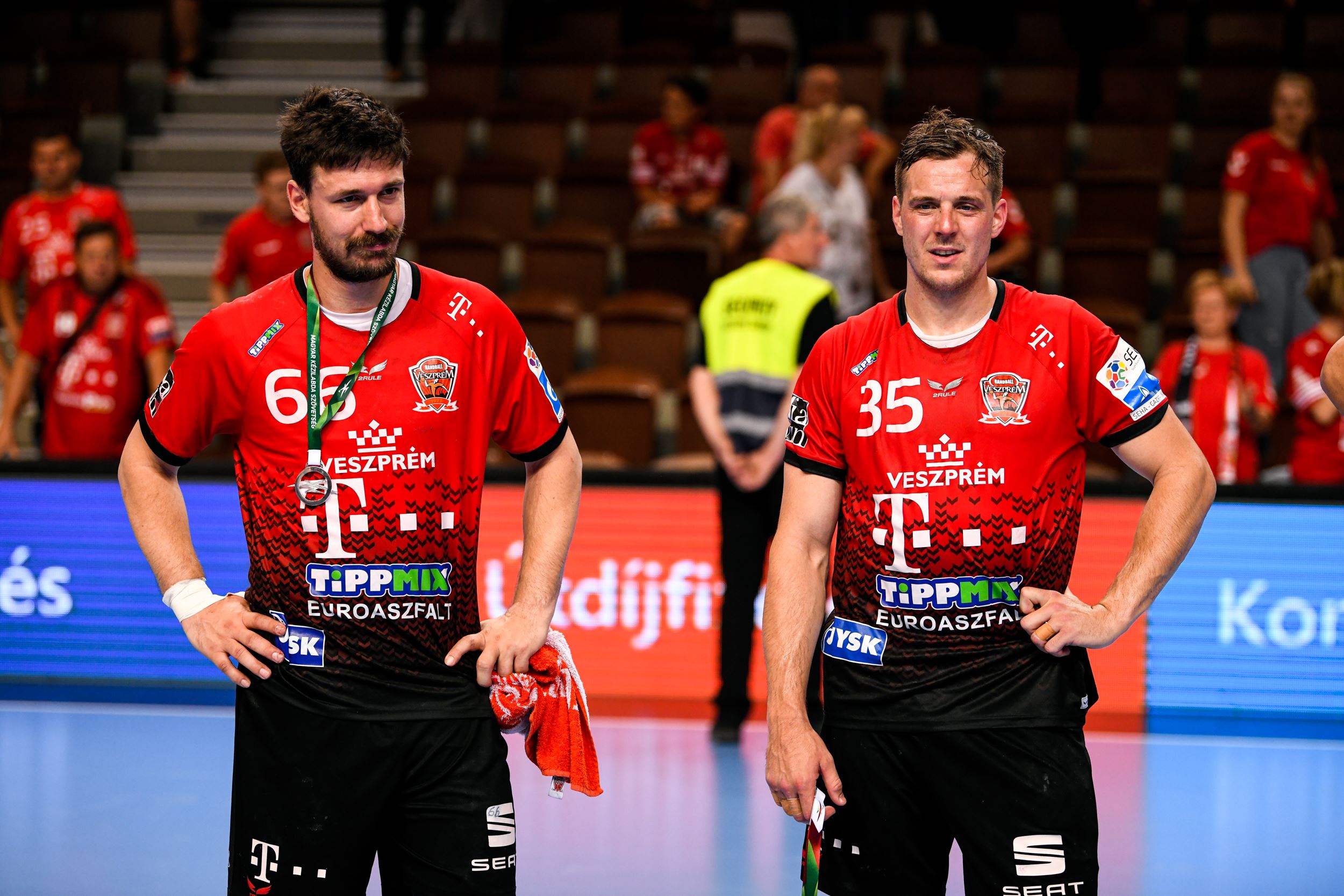 Juan Carlos Pastor: I am happy because it was a very difficult season, we had to get up from the floor a lot of times, but the boys fought for each other all the way. I congratulate the Szeged family, everyone who helped us and even when the team was in a bad situation, they trusted us. Congratulations to the staff, everyone who works around us. I thank the President for his confidence in me, as well as Mr. Csányi. Thank you also, of course, to our fans. I think the key was that we were able to lead both games. We had a little problem at the end of the first half, when Veszprém came up, but that was mainly because Borut Mackovsek picked up a minor injury after Bence Bánhidi's red card sending off. We played accurate handball with few mistakes. It is hard to win titles in Hungary, but in the last three seasons we won a cup and a championship, and we could compete with Veszprém. I dedicate the title to my family, as I have been away from home for five months. It meant a lot to have the support of my daughters, my wife and my mother, who had fallen ill in the meantime.

Richárd Bodó: Congratulation to Veszprém on the huge fight. We are through on a hard season, we prepared in the last one month to win the championship. It was a huge honor to play alongside a player like Jonas Kallman. First, I dedicate this victory to him and to our fans.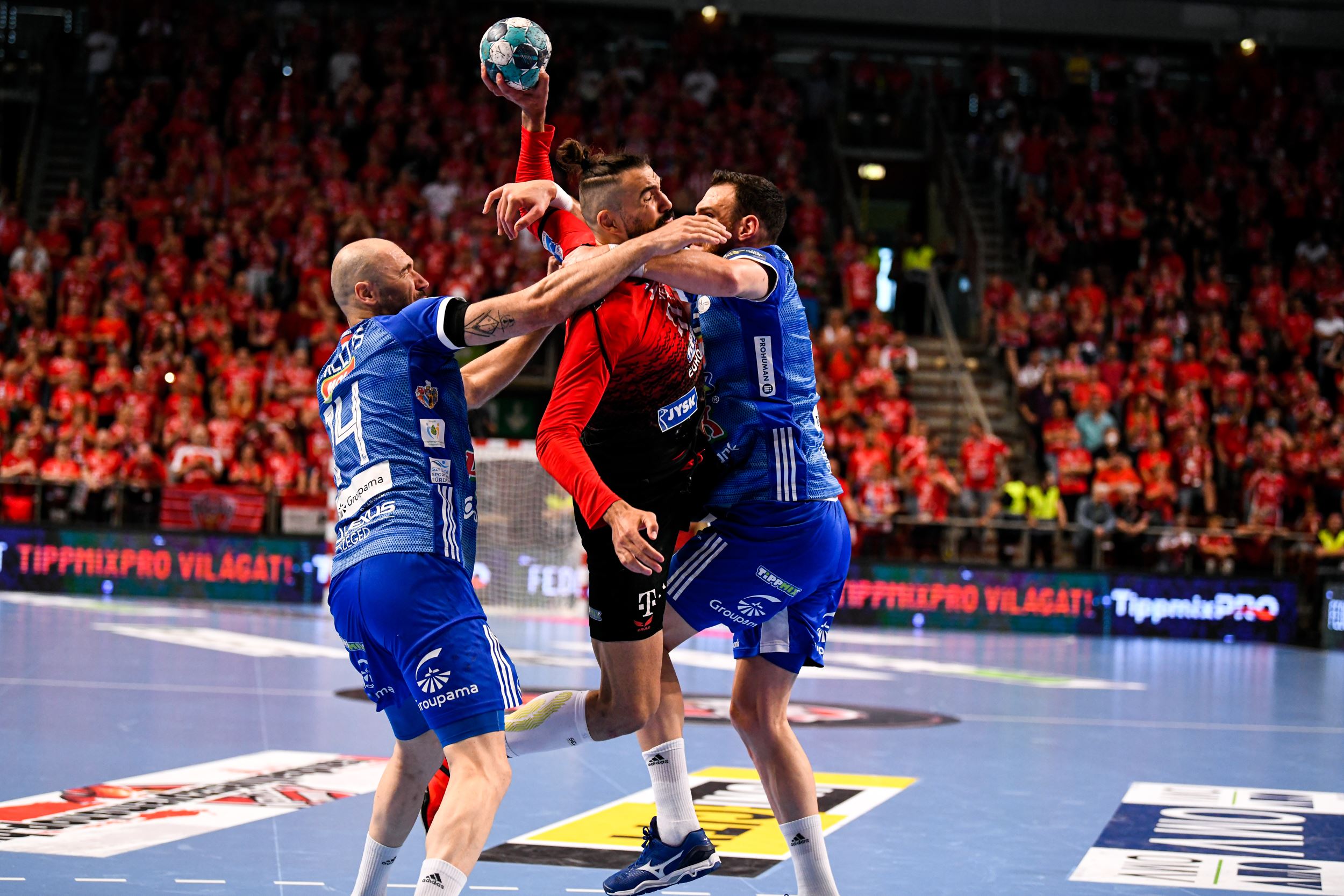 Photo: Dávid Vörös
Next match
Champions League
Dinamo Bukarest
Telekom Veszprém
Oct. 28. Thursday, 18:45
Last match
Hungarian league
Telekom Veszprém
36
Balatonfüredi KSE
29
Oct. 24. Sunday, 17:30