2019. Nov. 23. Saturday, 20:06
Champions League
Telekom Veszprém - PGE VIVE Kielce 28:24
Telekom Veszprém – PGE VIVE Kielce 28:24 (13:15)
Telekom Veszprém: Cupara, Sterbik – Manaskov 2 (1), Yahia, Moraes, Tönnesen 3, Gajic 4 (2), Nilsson 5, Marguc 1, Lauge 2, Strlek 3 (1), Terzic, Blagotinsek, Nenadic 4, Mackovsek, Borozan 4
PGE VIVE Kielce: Kornecki, Wolff – Vujovic 1 (1), Karacic 2, Dujshebaev 2, Pehlivan 2, Aguinagalde 3, Janc 4, Lijewski, Kulesh 3, Fernandez 1, Dujshebaev, Karalek 6, Guillo
Penalties: 7/4 and 2/1
Suspensions: 16 min. 6 min.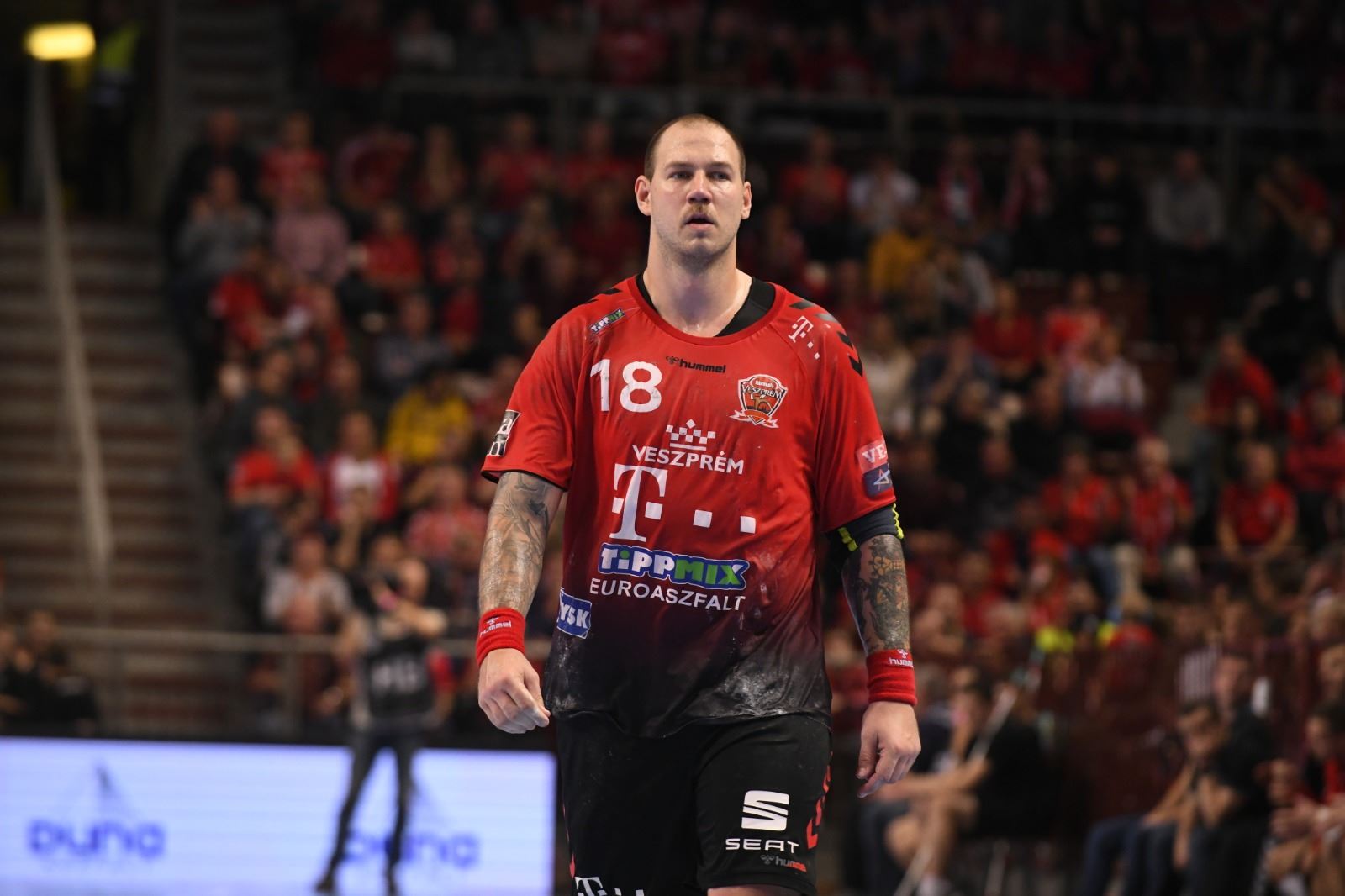 Telekom Veszprém hosted the Polish Kielce in the Veszprém Aréna. The guests started the game and after two fast Karalek's goal Lauge scored. Strlek scored two fastbreak goals, but Kielce could keep the lead. Both team played in high tempo, after 9 minutes Kielce led by 6-5. In attack both team preferred to play with the pivotes. Despite of the lot of goals, both defense were very tough. Another Karalek's goal Kielce ran away by 2 goals (18. min 7-9). Manaskov equalised from penalty. After one-one missed shot, Kielce led by 2 goals again, then they had a chance to increase the advantage to 3 goals, but they did not score (10-12). In that moment Davis took a timeout and Lauge scored after a nice individual move. The Polish team answered to every single Veszprém's goal, so the home team could not equalise and Manaskov missed a penalty. For the break Kielce had 2 goals advantage.
The second half started with a Nilsson goal, then with Gajic's penalty Veszprém caught Kielce at 16-16. After a huge Sterbik save Nenadic took the lead for Veszprém. Sterbik saved a penalty as well, but in the 40. minutes the result was draw (19-19). Nenadic and Lauge organised the Veszprém attacks, from those a lot of goals were scored. In the 45. minute Veszprém led by two goals for the first time (22-20). Big clash was on the court with a lot of hard faults. Gajic could not raise the advantage to four goals, he missed from a big chance. 6 minutes before the end Kielce took a timeout, but they could not come closer. Sterbik and the defense was extraordinary in the second half. Manaskov closed the game with an empty net goal (57. min 26-21). Two fast Polish goals were scored in one minute, but the final result was 28-24.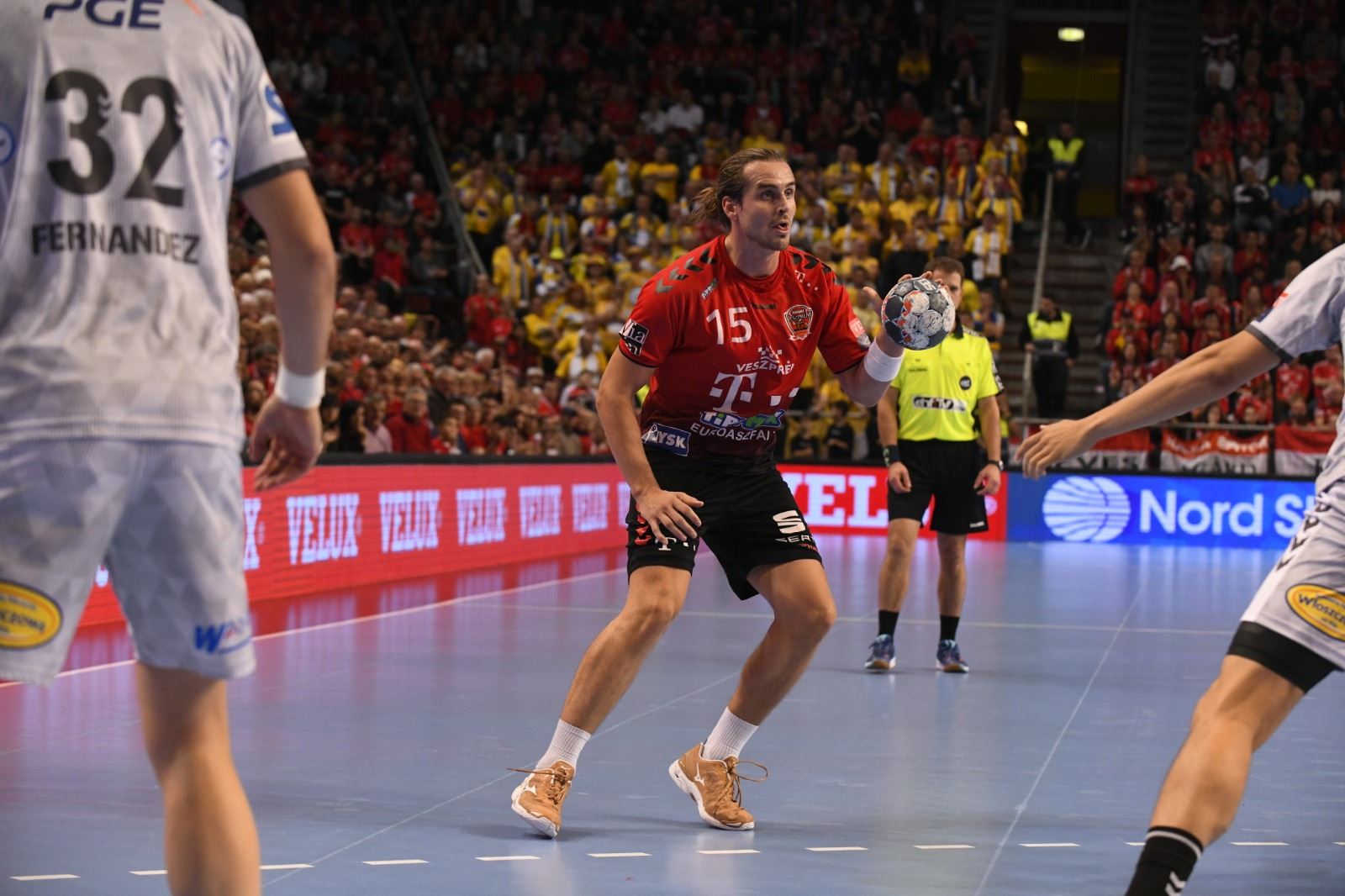 David Davis: It is very complicated to play against a team of Talant, as he always finds a way to make it difficult to win. We were playing at home in an amazing atmosphere. Today the key player was Árpád and we tried to increase the level of our defense. In the past, we had a few games, which we could have won if there were a bit more saves. Wolf had a great match today, but Árpád was better. Today three people are sitting here, Talant from who I learned handball techniques and Árpád with who I played and won trophies together. I hope that there will be a chance in the future for us to sit together like this.
Sterbik Árpád: This match was like the others in the last few years against Kielce. The two teams represent the same level. The form on that day and even the luck can decide these games. They play really good handball and it is hard to play against them. I am happy that we could won this game and I hope we will meet them in Cologne.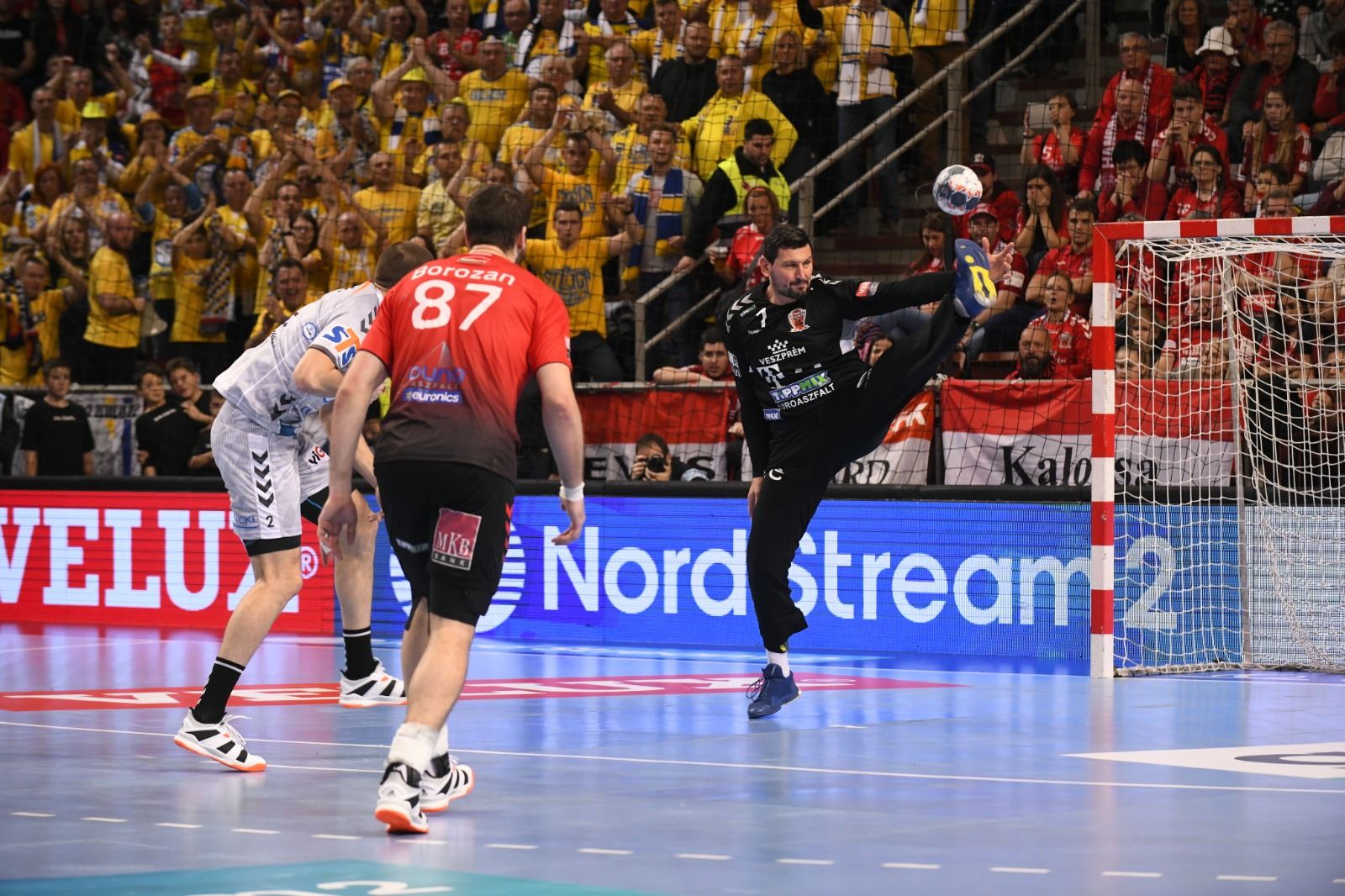 Talant Dujshebaev: Congratulations to Veszprém! I am very proud of the young players, who were fighting for 60 minutes. There were two or three actions, which could be solved successfully with more experience. It is very important for our young players to play in this arena with this atmosphere. It is a big step in their improvement and career. Next time we will try to win against Veszprém.
Doruk Pehlivan: We performed well as a team, we had good defense today. We expected a hard game, Veszprém is a strong team, with good fans and with super atmosphere. We fought for sixty minutes, 1-2 mistake decided the game. Both team would have won the game. Congratulation to Veszprém.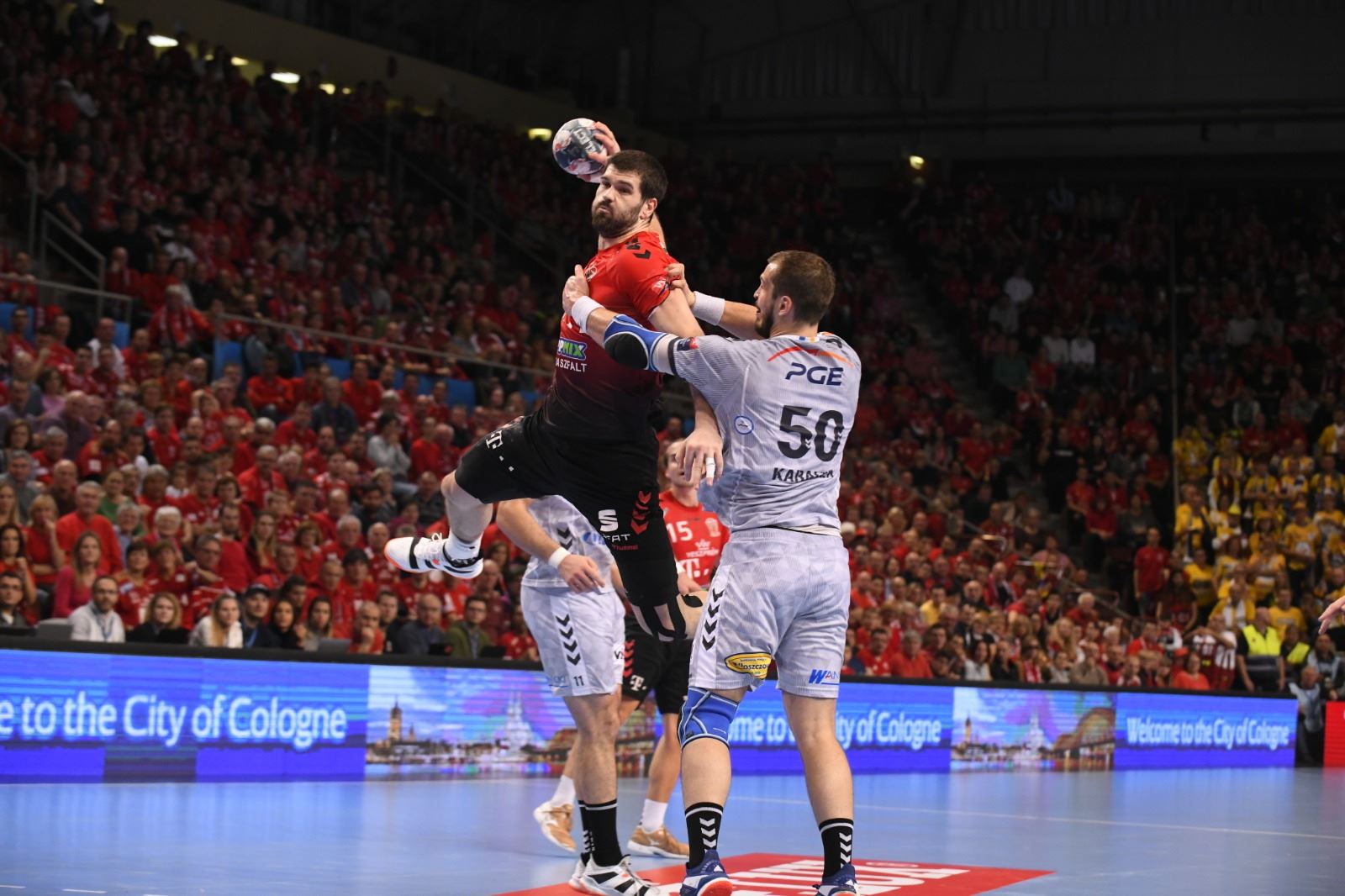 Photo: Dávid Vörös
Next match
Preparation games
Telekom Veszprém
Balatonfüredi KSE
Aug. 15. Saturday, 13:00
Last match
Preparation games
Telekom Veszprém
41
HE-DO B.Braun Gyöngyös
30
Aug. 08. Saturday, 13:00