2020. Apr. 24. Friday, 18:32
General news
Telekom Veszprém's search engine is here
After long planning, we are proud to present the Google search engine made in cooperation with BrandTurbo, which is designed completely to Telekom Veszprém. The extension consists of extra contents and wallpapers, in many designs.
Use the Veszprém Handball Google extension, to support Fan activities with a click, or Google searches.
You do not have to do anything else, just click on the link below, and then to the add button. This extension is currently only available in Google Chrome and the newest Microsoft Edge browsers.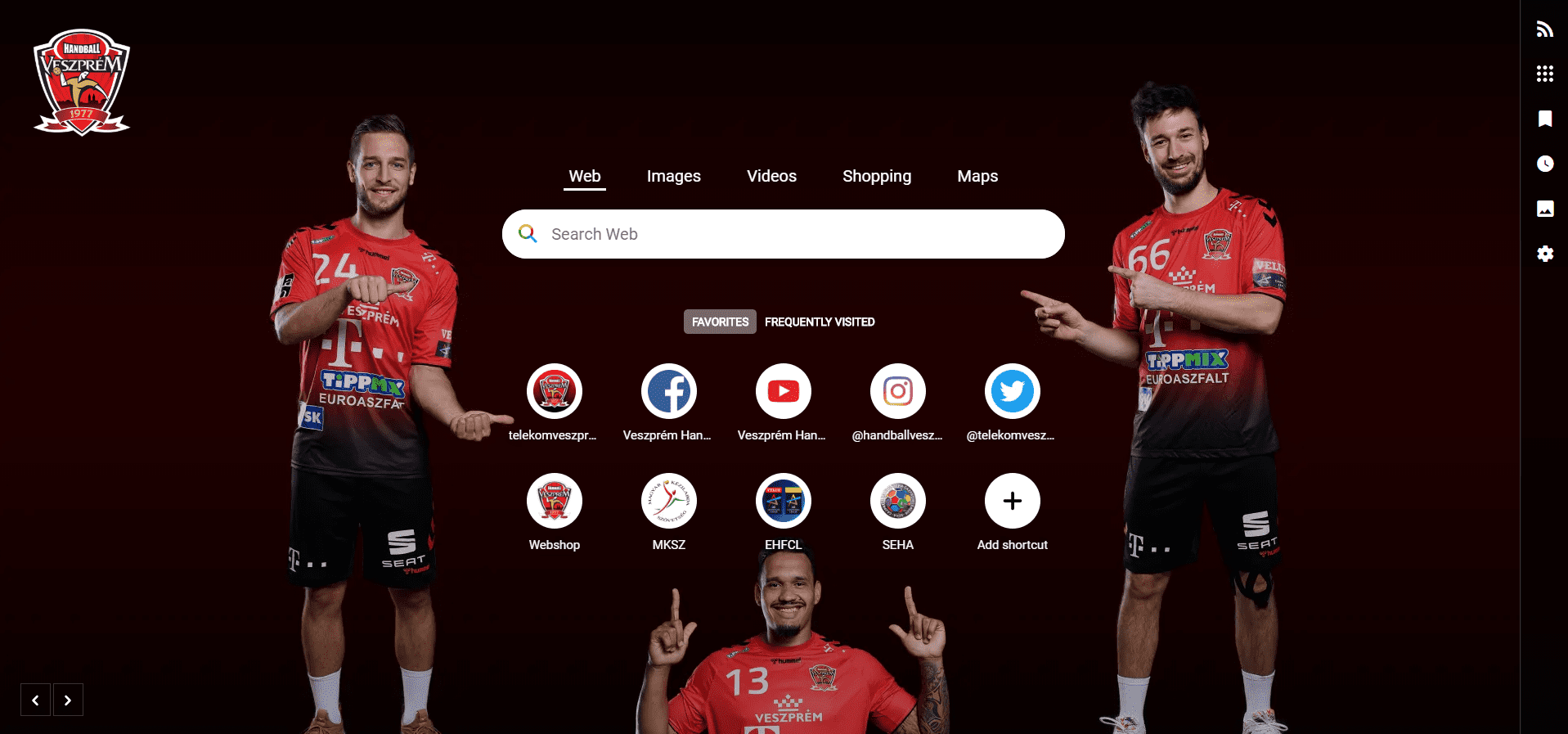 Next match
Preparation games
Telekom Veszprém
Grundfos Tatabánya
Aug. 05. Wednesday, 18:00
Last match
Hungarian League
Grundfos Tatabánya KC
26
Telekom Veszprém
33
Mar. 10. Tuesday, 18:30