2021. Feb. 27. Saturday, 20:03
Hungarian championship
Telekom Veszprém - SBS-Eger 44:28
Telekom Veszprém – SBS-Eger 44:28 (22:11)

Telekom Veszprém: Corrales, Cupara – Manaskov 8, Yahia 6 (1), Moraes 4, Tönnesen 2, Nilsson 4, Markussen, Ligetvári 4, Marguc 2, Shishkarev 1, Nenadic 5 (3), Lukács 2, Khalil, Lékai 3, Borozan 3

SBS-Eger: Balogh, Moscoso – Kiss, Machac 8, Tóvizi 3, Kovács, Lezák 3 (1), Szepesi 1, Tóth 2 (1), Schmid 3, Száva 3, Szuharev 5, Mándy

Penalties: 4/2 and 5/2
Suspensions: 6 min. and 0 min.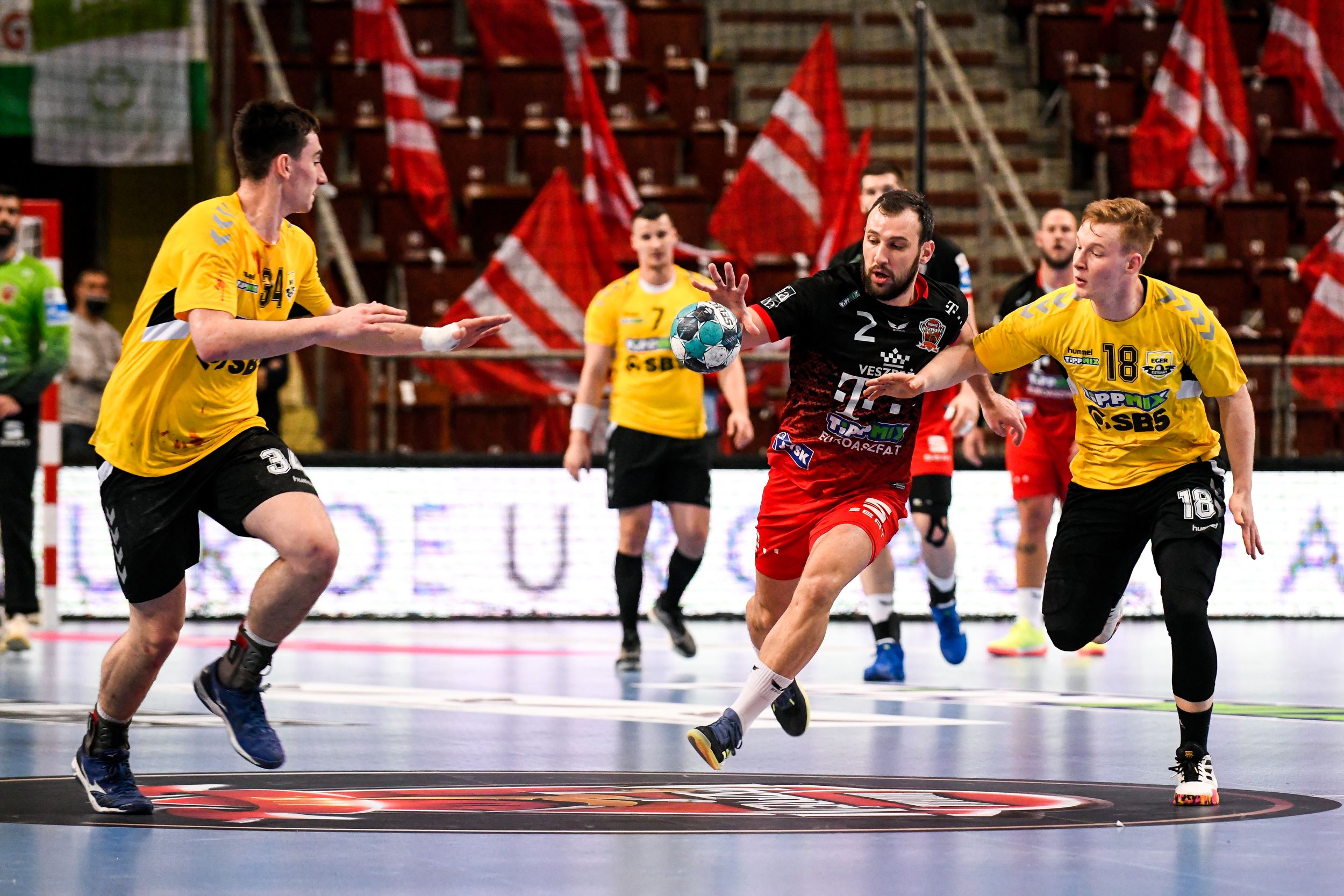 This time Telekom Veszprém hosted Eger on a Hungarian Leauge game. After the first missed guest attack Nilsson scored, then Marguc scored also from a fast break. Corrales was the starting goalkeeper and saved two penalties in the first minutes. Veszprém started motivated, Eger could not score (8. min 5-0). In the 11th minute came the first guest timeout (7-1). Marguc missed two clear chances, so Shishkarev replaced him ont he right wing. For the middle of the first half, there was a huge difference between the teams (10-2). Manaskov was on fire, he scored very nice goals from the wing. After 20 minutes play the difference was 10 goals with Nenadic's goal (14-4). There was a good cohesion between Corrales and the defence, in attack the goals came easily, so the game was decided for the break.

The second half started with a Nenadic's penalty goal, to the goal Cupara came. Both teams led fast attacks, Eger tried everything, but the difference increased to a dozen for the 40th minute (27-15). In the middle of the second half, Davis made a complete change to rotate the team. In the guest team the former Veszprém player Szuharev scored huge goals. On home side the youngsters got opportunity and they paid the trust back with good performance. Reaching the last 10 minutes the only question was the difference (35-22). Finally, Ligetvári got chance in attack and scored nice goals. Lukács scored his first goal in the Hungarian First Leauge with a nice wing goal. Veszprém won the game by scoring 44 goals with good performance.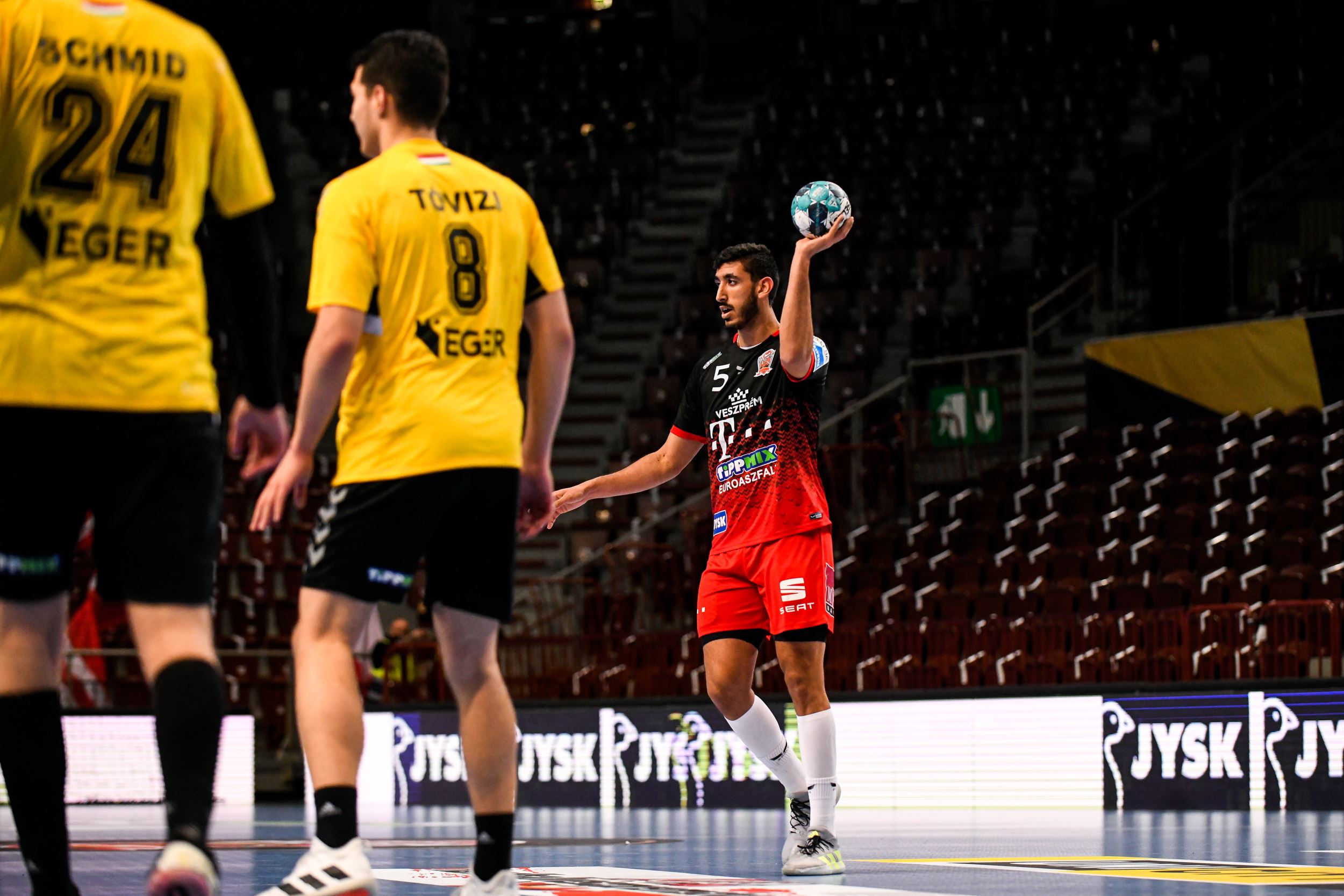 David Davis: Congratulations to Edmond Tóth, who does a great job in Eger. He did not have an easy job in the beginning, but since they can train and play, they are doing great. Congratulations to Péter Lukács, who gives a constant good performance every time he plays with us. Congratulations to the team, because this season is really hard. I am trying to give chances to anyone but it is not that easy. We respected our opponent, and we can be happy with the final result.

Péter Lukács: First thank you for the nice words, for the trust and for the support. It was a great feeling to score my first goal and get the congratulations from my teammates. I keep working hard to get more chance to play in the first team.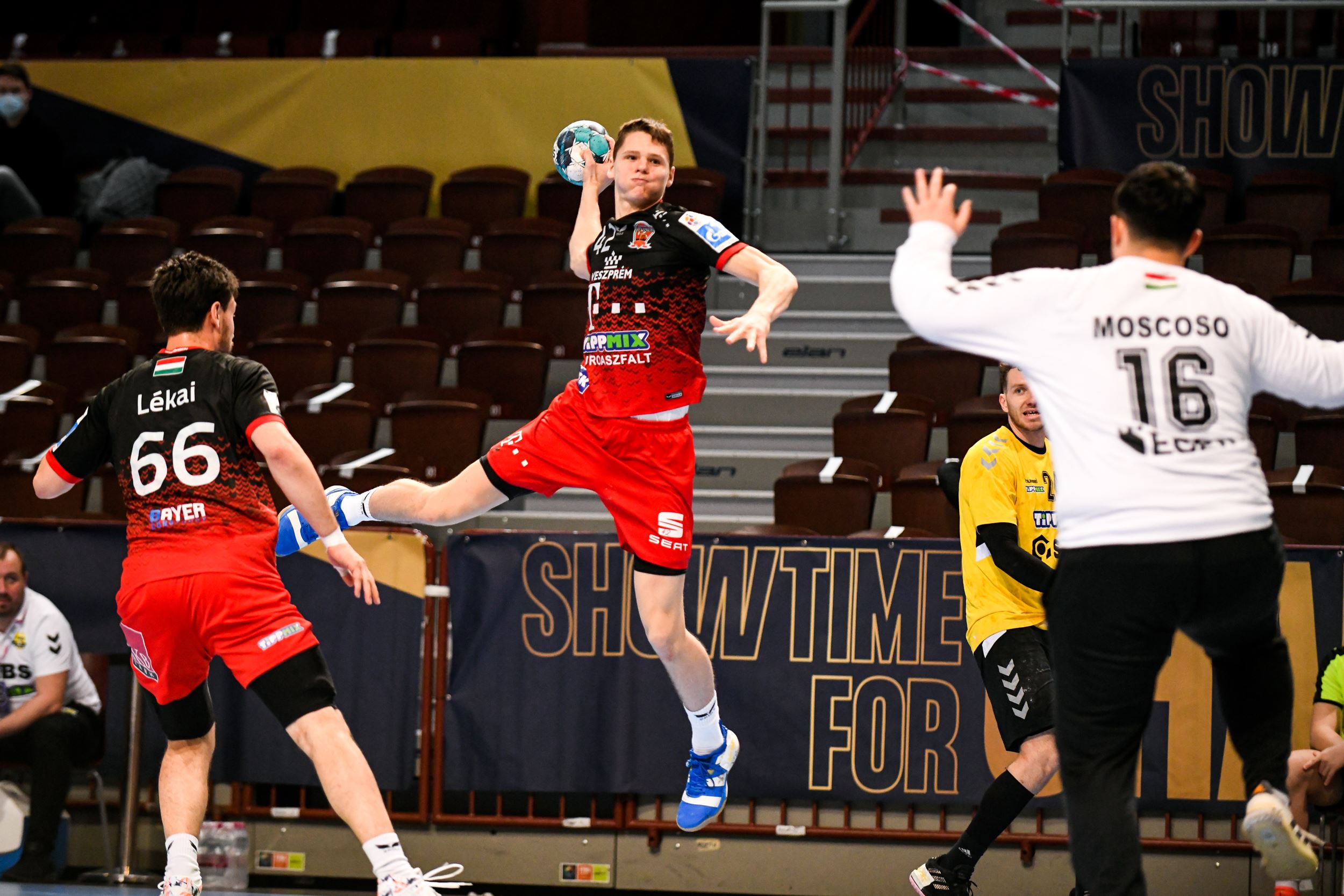 Edmond Tóth: Congratulations to Veszprém. This week we did not pay much attention to this game, rather than regeneration. We are in a tough series with the Hungarian Cup and championship games, and looking at the chances for today, we did not want to risk anything. The older players were left home, which gave opportunity to the young players, who lived with their chances, even though it does not show on the result. They defended well, attacked well and forced turnovers. I can be satisfied.

Simon Machac: Congratulation to Veszprém. For us is very useful to play against a good team like Veszprém and it is important that nobody is injured on the match. We started bad, but we were better in the second half. We enjoyed the game against the top players of Veszprém.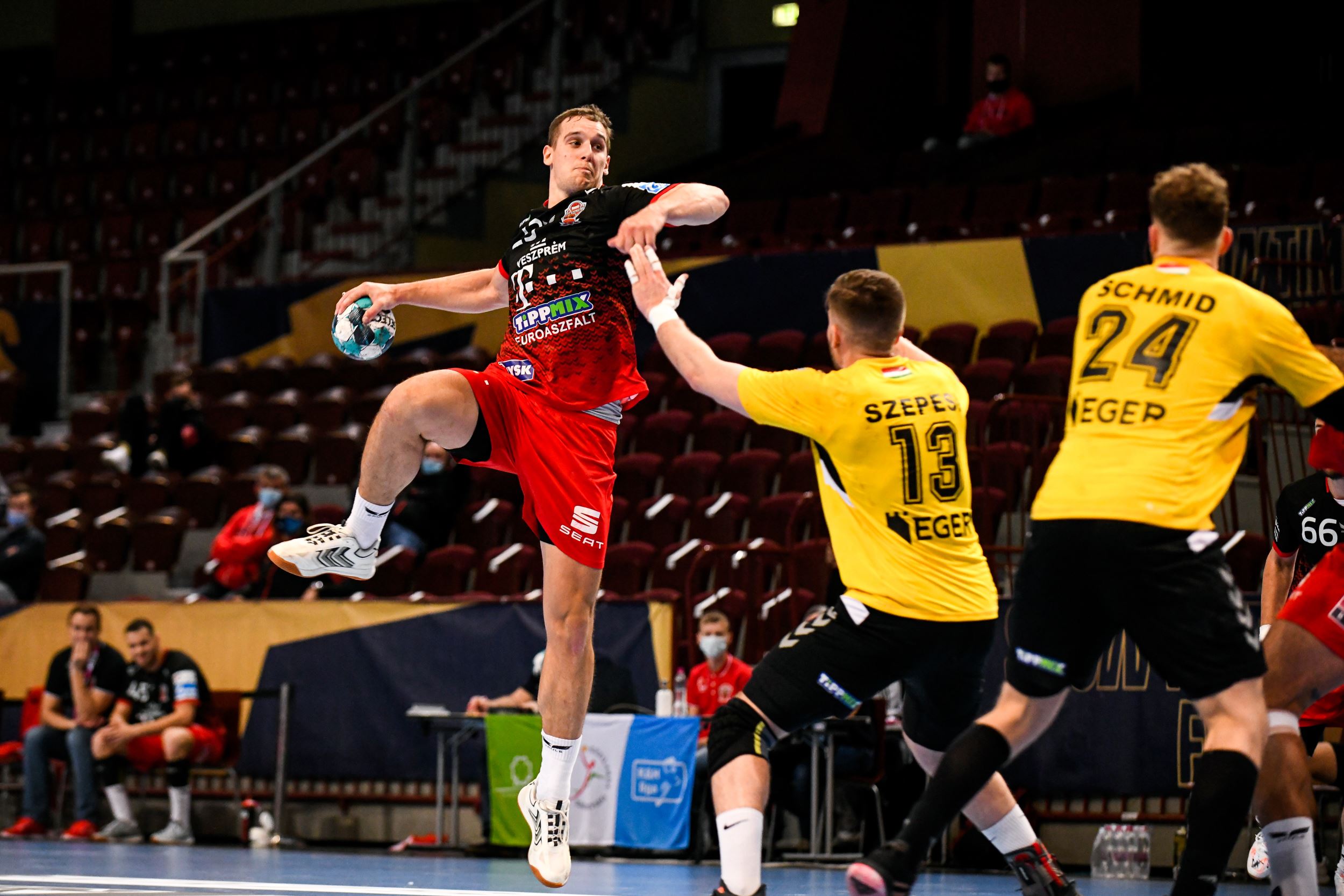 Photo: Dávid Vörös
Next match
Hungarian league
FTC KN Kft.
Telekom Veszprém
Apr. 14. Wednesday, 18:00
Last match
Telekom Veszprém
28
MOL-Pick Szeged
26
Apr. 12. Monday, 19:45