2021. Mar. 06. Saturday, 16:03
Hungarian league
Telekom Veszprém - Sport36-Komló 40:31
Telekom Veszprém – Sport36-Komló 40:31 (21:14)

Telekom Veszprém: Cupara, Corrales – Manaskov 1, Yahia 4, Moraes 4, Tönnesen 3, Nilsson 4, Markussen 2, Ligetvári 1, Strlek 5, Shishkarev 5, Mahé 6 (2), Lékai 1, Borozan 4

Sport36-Komló: Szilágyi, Durdevic – Kovácsevics, Zobec, Grünfelder 2, Oláh 1, Sunajko 2, Jerkovic 7, Takács 2, Szkokán 5, Melnyicsuk 7 (6), Metcz, Beck 2, Dobi 1, Hoffmann 2

Penalties: 4/2 and 6/6
Suspensions: 6 min. and 2 min.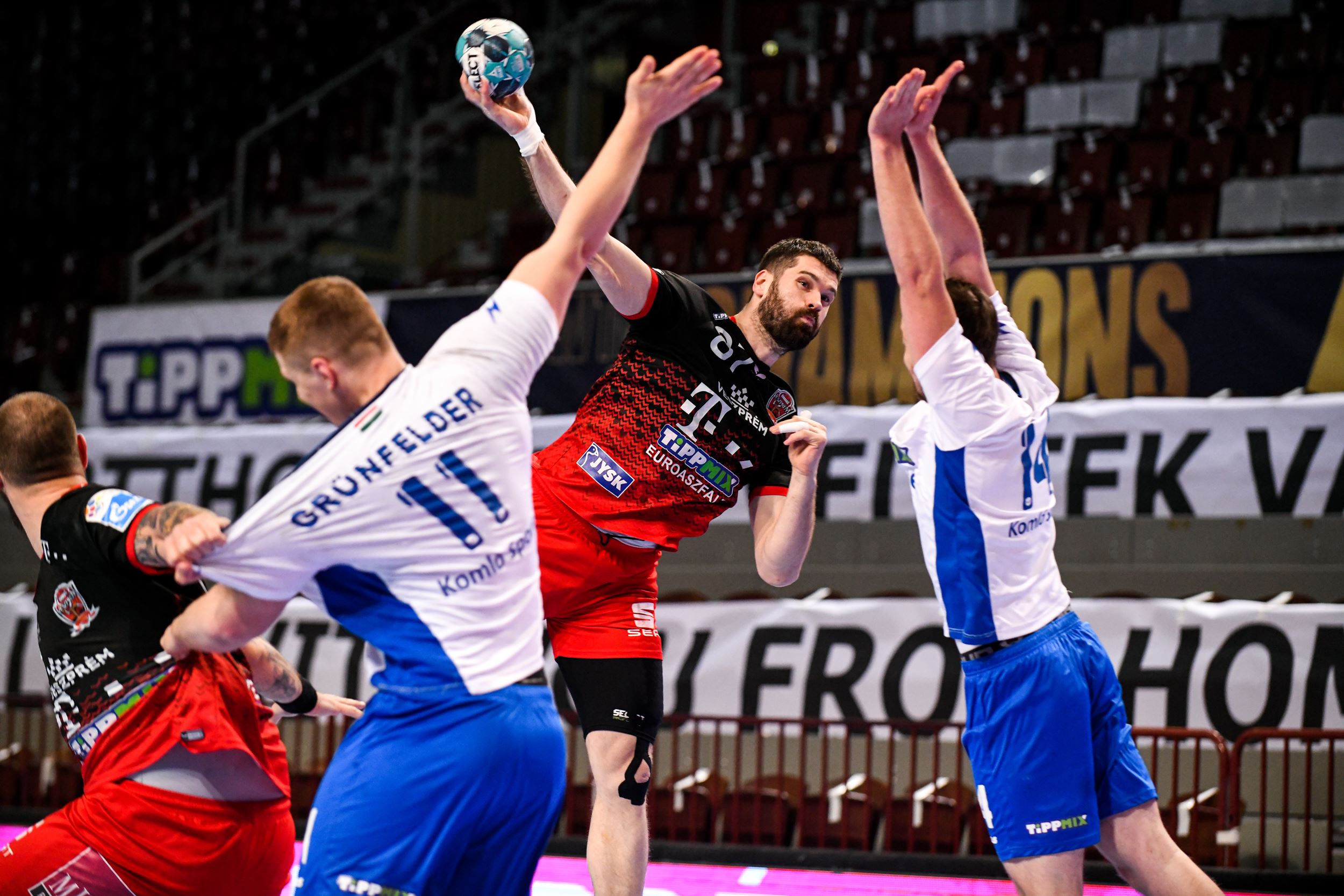 Telekom Veszprém hosted Komló in the Veszprém Aréna. The guests scored first, but Borozan equalized right away. Veszprém started with an unusual 5:1 defense with Strlek in front. After Tönnesen's nice move and two Komló mistakes the advantage was already 5 goals (7. min 7-2). A guest timeout came right away. The home defense was lead by Borozan, in attack Nilsson scored many goals. At the middle of the half, Davis changed in middle positions, Markussen and Yahia scored (18. min 13-9). Strlek was angry on himself because he missed two clear shots. Because of the lot of goals conceded Komló called their second timeout in the first half (24. min 17-10). Veszprém scored over 20 goals in the first half.

Komló scored the first goal in the second half from powerplay. Cupara changed Corrales in the goal. Then Borozan got a 2 minutes suspension and the guests used it with nice goals (36. min 24-17). Tönnesen was on fire, he scored nice goals without mistakes. After some Veszprém's mistake Komló came back a bit (43. min 29-23). Mahé missed his penalty, but he got the rebound and scored. The home team punished every single guest mistake and scored easy fastbreak goals (50. min 34-27). Komló scored over 30 goals, that did not praise the home defense and the goalkeepers. But with 40 goals there was no question about the confident victory.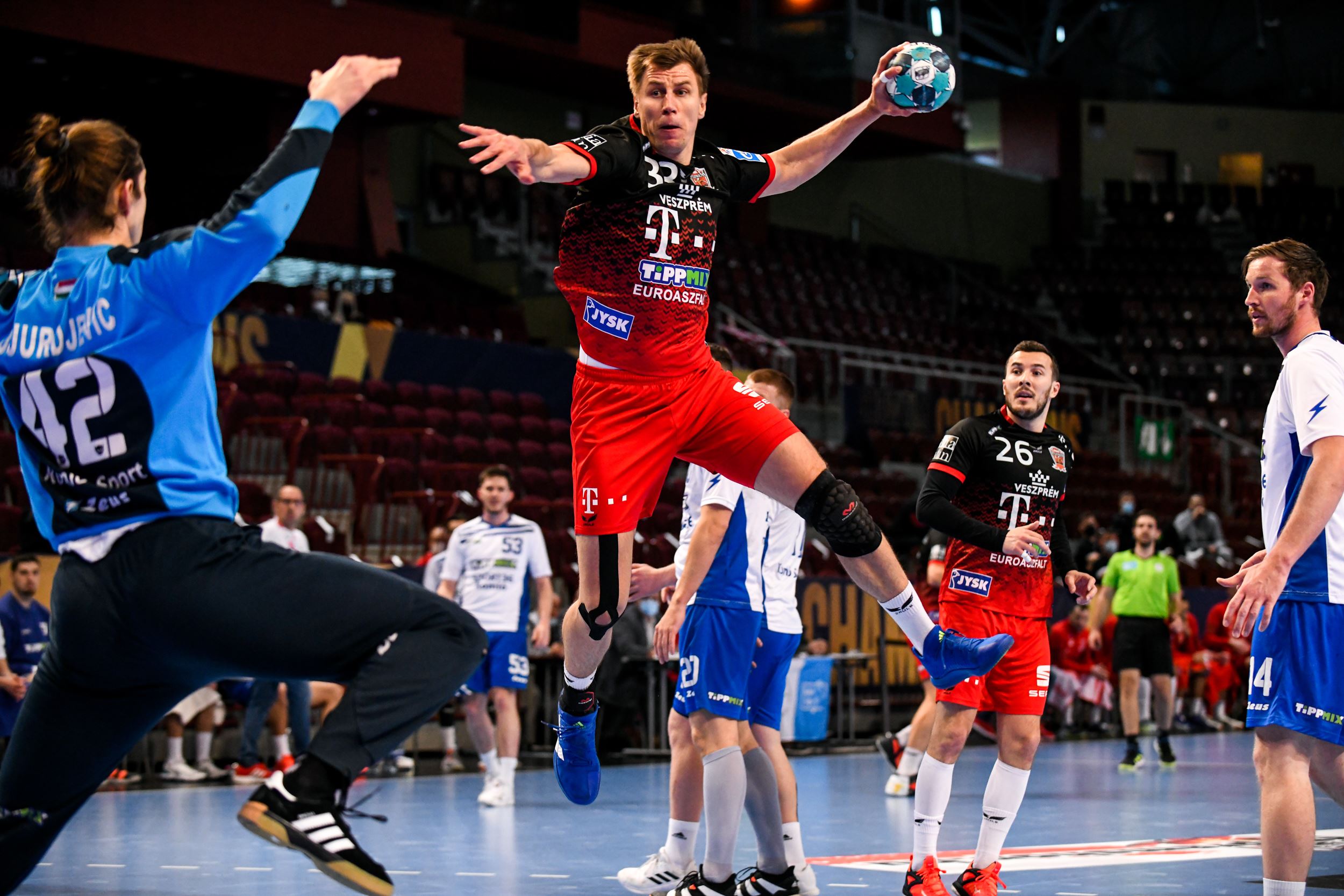 David Davis: I am satisfied, because we wanted to try the 5-1 defense today, and it worked quite well. It was useful especially against a team like Komló, because they do not have huge players, rather smalls and fasts, who finta really well. Good luck to Komló for the future, I know they are struggling with covid, but I hope all turn out better for them soon.

Patrik Ligetvári: We thank to Komló to took serious the game. We played well and we did everything. We tried the 5:1 defence formation, that worked very well. We are working hard to reach our dreams.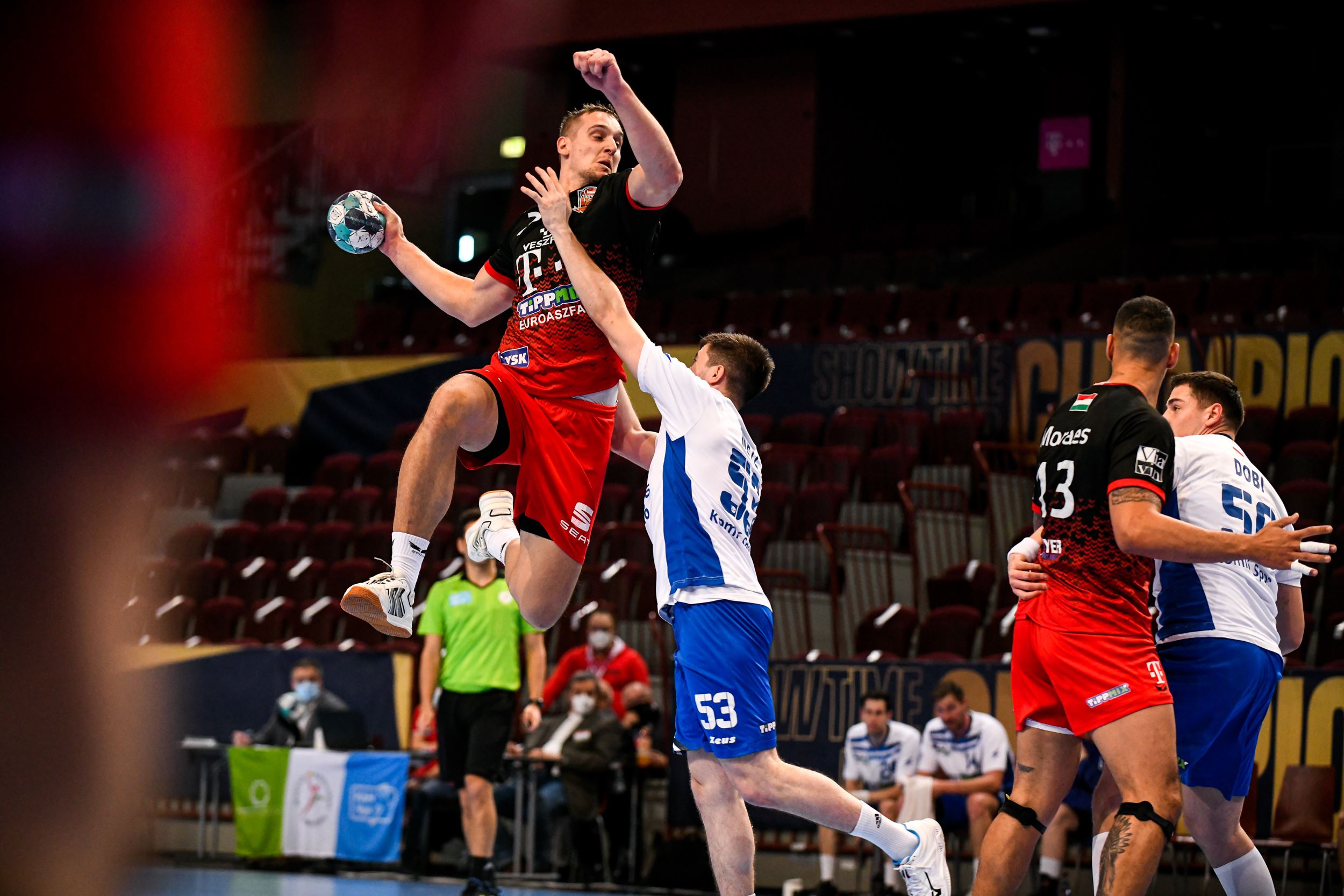 Bálint Kilvinger: Congratulations to Veszprém. We tried to make their job harder, but we were missing some players. I saw nice things in our game, we fought until the end. We had to pick up a rhythm in the first half, nevertheless we were trying to stick to the back of our opponent. I am happy because of the 30 scored goals. It was a good practice for us, and the mistakes are clear. We would like to work on that for the future.

Aleksandar Djurdjevic: I would like to congratulate to Veszprém. Unfortunately, we missed some important players, but we tried to give our best and I am happy because of the 30 goals. We are preparing for the upcoming matches.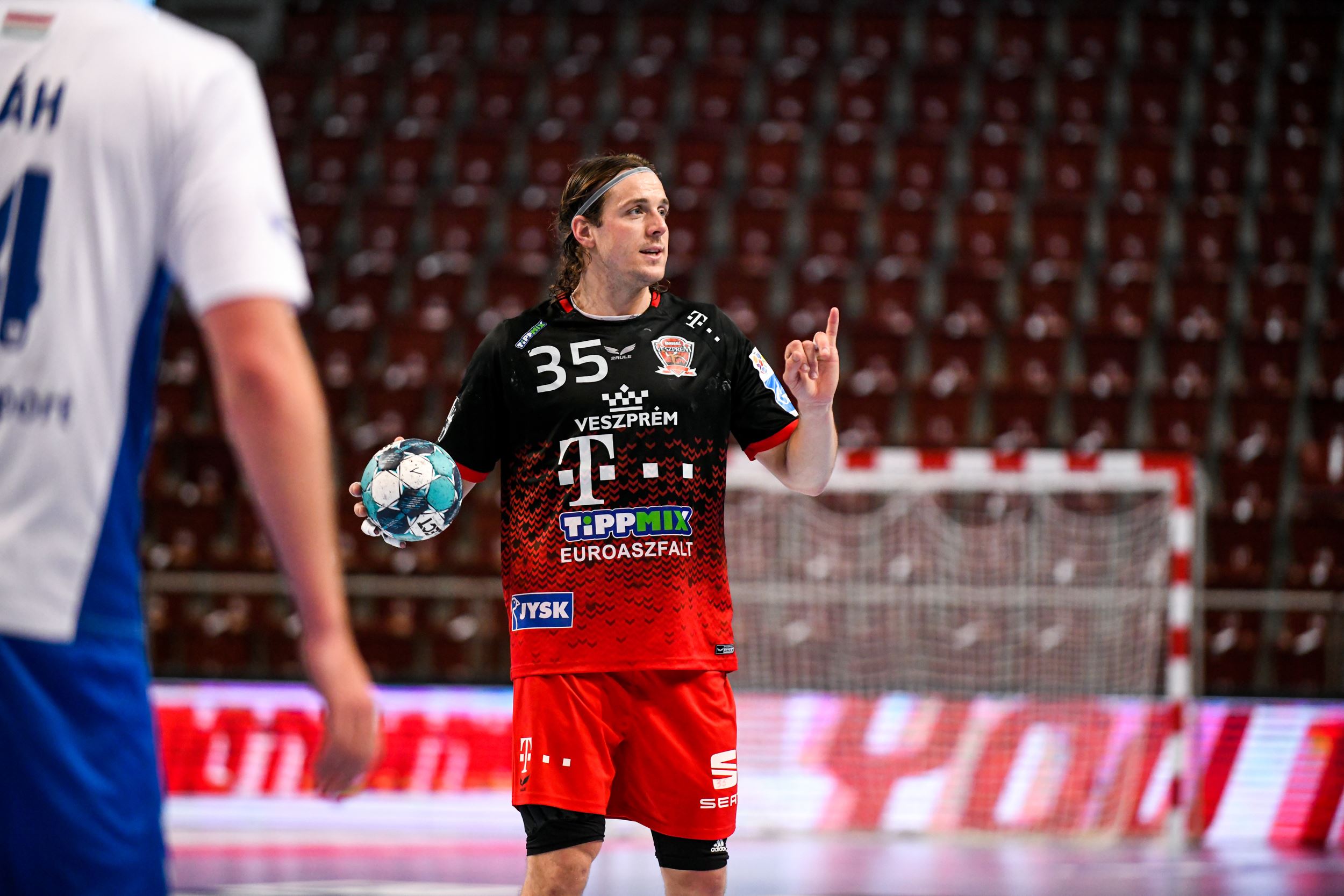 Photo: Dávid Vörös