2014. Nov. 21. Friday, 14:54
The team is also morally very strong!
The match in Skopje last week was the first in this season where our team had to face the possibility of defeat. But in case of the international cup, the Champions League, this is part of the package, as people say. Especially in the home of the Vardar where almost the same atmosphere welcomes the rival as in Veszprém.
It was also obvious so far that the MKB-MVM Veszprém is very strong professionally. But now the fans and the rivals could see that the players are also morally and mentally in a good condition. They create a real team. If it would not be so it would have been impossible for them to win in the last seconds. Although the team of Carlos Ortega did not play such a close match in this season yet, they already played a match on that they were in a losing position and they had to change it in the second half. Moreover László Nagy, one of the best handball players in the world who determines the game of the Veszprém in defense and offense, is not playing for weeks. In this situation it turns out what the other players can add to the game of the team.
Only a few players are capable of that what Christian Ugalde did: he stole the ball from the rivals in an almost hopeless situation. This means that he knew what is happening in the second before. Couch Ortega analyzes every second of the game of the rivals. This was also such a situation. Willing to fight also in the last second.
It results from this that the experiences of the first match are also worked out in details. And it doesn't matter how close are the two matches in time, we can be sure that there will be no unpleasant surprises on the return match.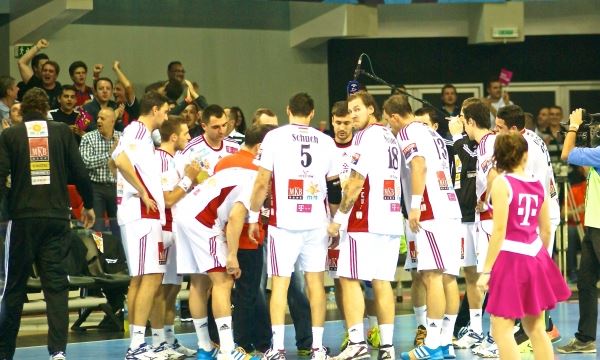 Next match
Champions League
Dinamo Bukarest
Telekom Veszprém
Oct. 28. Thursday, 18:45
Last match
Hungarian league
Telekom Veszprém
36
Balatonfüredi KSE
29
Oct. 24. Sunday, 17:30