2020. Apr. 24. Friday, 15:50
Champions League
There will be no best 16, nor quarterfinal, we qualified for the Final4
According to the board of the European Handball Federation, four teams have qualified to the Final4 in December: Telekom Veszprém, THW Kiel, Barcelona, PSG Handball.
The EHF's board has made a decision about the 2019/20 season's further schedule. In the VELUX EHF Champions League there will be no best 16, nor quarterfinal clashes, in December's Final4, the two top groups' first two teams will qualify, that is Telekom Veszprém, THW Kiel, Barcelona and PSG Handball.

Because of the COVID-19 pandemic, the EHF originally wanted to move the 30-30 May event to August, however last week this date had to be modified as well, because Germany banned the bigger crowd events until 31 August. The EHF examined the Fall season restart, but finally, because of the 2020/21 season's games and already valid media and marketing contracts, decided to host the venue in December.
The VELUX EHF FINAL4 will be held on 28-29 December in Cologne!

The EHF, in cooperation with the international federation, also made a decision on the Olympic and World Championship qualifiers, in which case, the Hungarian Men Handball Team is officially qualified for the 2021 World Championship.

David Davis, head coach of Telekom Veszprém: The truth is that the circumstances are really strange and these are difficult times. I do not even know how to define the situation with words. It is clear that the EHF took this decision, which is better for the handball community. We were in the second position, so we could qualify for the Final4. I think it is better to accept this situation, even if it is good or bad for you. I know that everyone wants to be in Cologne and everyone had the right to fight for one of the places there, and they might be disappointed.

László Nagy, Sports Director of Telekom Veszprém: If I look at it from a fan point of view, they fell from the opportunity of watching an eights- and quarterfinal, while we fell from playing it. It would have been an exciting run, regardless of the opponent. It is regrettable from fans and athlete views as well, but on the other hand, it is that much joyful, because Veszprém is once again in the Final4, and I am happy for that as a Sports Director. The way we did it grades our work also, because you cannot only be sharp for the end of the season, but has to be in shape throughout. With our second spot in the group, we qualified for the VELUX EHF Final4 yet again, and that makes me happy.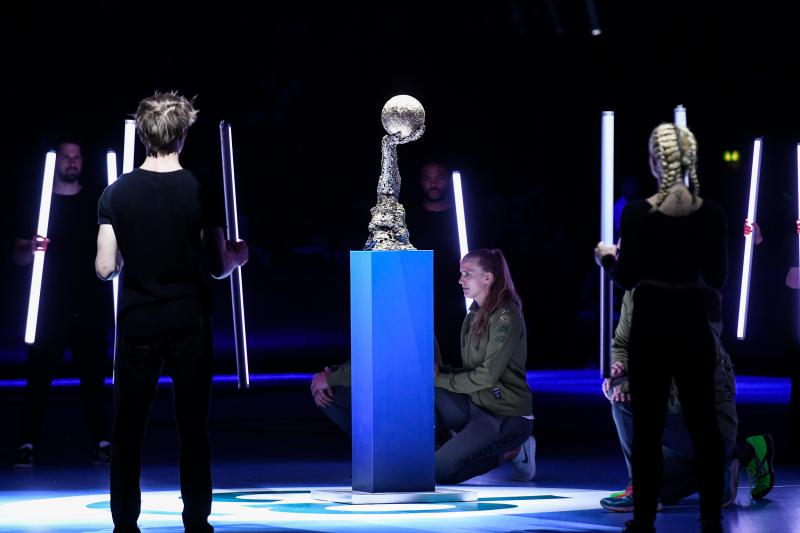 Next match
Telekom Veszprém
Grundfos Tatabánya
Aug. 05. Wednesday, 18:00
Last match
Hungarian League
Grundfos Tatabánya KC
26
Telekom Veszprém
33
Mar. 10. Tuesday, 18:30