2022-05-12 13:55
One of the most important games of the season is coming up on Thursday: we're facing Aalborg Handbold in the last battle for the Final4. You can follow the game live on Sport 1 TV.

Stefan Madsen's side made it to the final in the final of the Champions League last season, only lost to Barca. This season they also got off to a good start: Aalborg won 11 out of their 14 games in the group stage, only lost to Vardar, Szeged and Kiel. The top scorer of Aalborg is Felix Claar with 81 goals.

Aalborg has a good season in the domestic league as well: they finished 2nd behind GOG in the regular season of the Danish championship, and currently they're 1st in their group of the play-off.

'They play typical Scandinavian handball: the team above all else. They follow the classic Northern school of defense, high-reaching blocks on which the goalkeeper can really rely on. In offense, they operate with long ball possessions, and they patiently wait for an opening where their excellent long-shooters Sandell, Claar and the newly signed Palmarsson can score goals.' as Rasmus Lauge described them.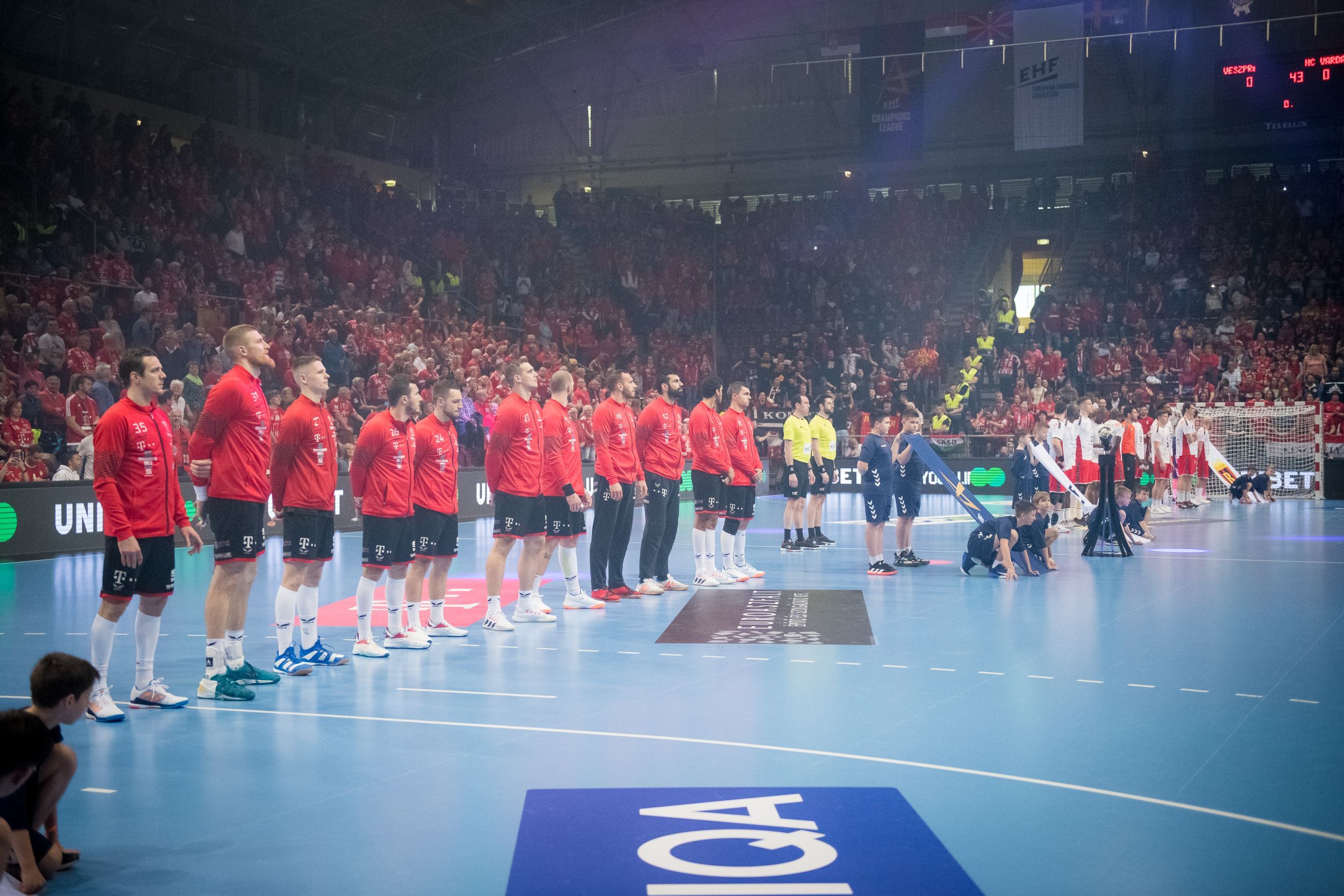 Telekom Veszprém finished 4th in Group B of the EHF Champions League with 8 wins, one draw and 5 defeats. In the first round of the play-offs Veszprém defeated Vardar in Skopje, so they could afford a draw in the second leg at home. The most prolific player of Építők is Petar Nenadic with 78 goals.

Telekom Veszprém also in a good form when it comes to playing in Hungary. Momir Ilic's side is currently 2nd in K&H league one point behind Pick Szeged who have two games on hand. Telekom Veszprém also won the Hungarian Cup after defeating Szeged in the semi-final and then Fejér-B.Á.L. Veszprém in the final.

There is one more reason to be happy about before the clash with Aalborg: after more than 8 months on the sidelines Dejan Manaskov is now ready to play. The North Macedonian left winger suffered a serious knee injury back in October against Fejér-B.Á.L. Veszprém, but now he's ready to return to the court.

The referees of Thursday's game are Bojan Lah and David Sok from Slovenia, the officials are Miroslaw Baum and Antonio and Marreiros.

12/05/22 6:45 PM Telekom Veszprém−Aalborg Handbold; Veszprém Aréna